The CryEngine 2 is much more than just a beautiful graphic engine for us. We love it so much that we and the engine are getting closer during the development. And sometimes we made more than just hot games.
BLACK-HAWK DOWNLOAD
Jaco_E presents the secret star of Wreckage: You could use his different BlackHawk-Helicopter models for own projects.
Further informations can be found in the detailled ReadMe.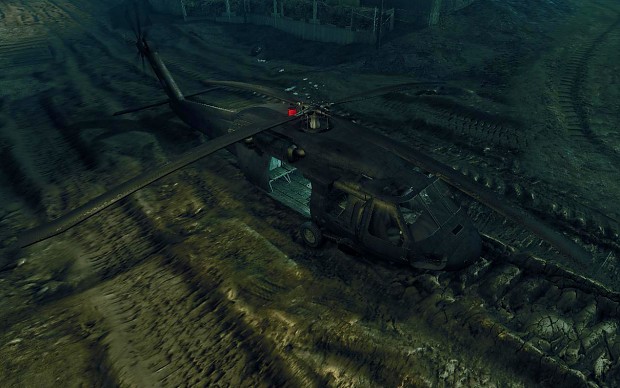 CRYVIDEO FOR CE3 FREE SDK
Hamers now developes a plugin for the FreeSDK that allows the integration of video in community projects without the need of commercial software/licenses.
You could read more about his project here.
PC ACTION ARTICLE
The german game magazine PC ACTION wrote an article about our mod and put it on their DVD.
We're happy and can't stop reading the article over and over again. :D
"The final part of the thrilling trilogy is incredibly successful. - Excellent work!"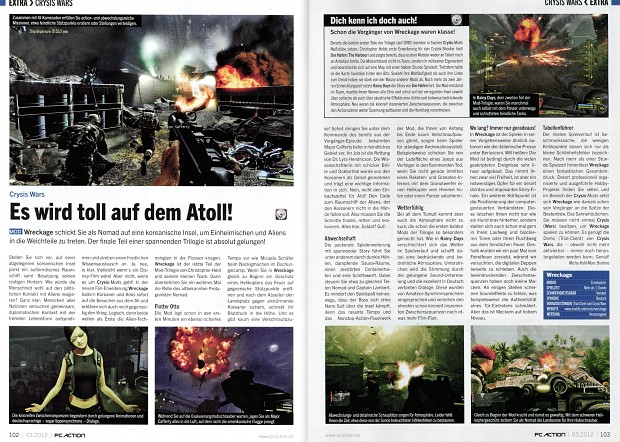 PATCH/STANDALONE & SPANISH SUBTILES

We're working hard on the patch and standalone version. The patch will also include full spanish subtitles and ingame messages - written by Carlos Sahajdacñy.