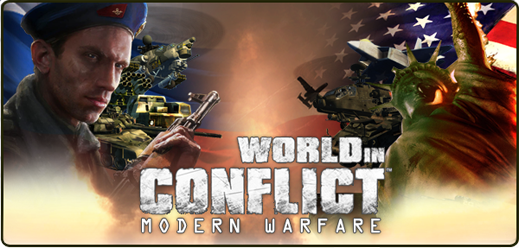 Modern Warfare Mod today brings you version 3.1, codename "Kepler".
One major change for the US faction is that the MQ-1 Predator has been replaced with the MQ-9 Repear, with greater capabilities.
Major changes for the RU faction include that there are 2 new missiles for the Su-25, the Kh-25ML heavy air to surface missile, and the Kh-25MPU anti-radiation missiles.
In addition to these major changes, there are other changes such as much smoother missile animations and the accuracy of the T-80U being increased, as well as much much more.

NOTE: This mod requires your World in Conflict to be patched to version 1.0.1.1. or it will not work. To patch your game, simply start the game, sign into multiplayer, and it will detect that your game is outdated and patch it.
Mod
Choose which type of install you would like to do. Please note that the installer is only compatible with Windows Vista and Windows 7, not Windows XP.
This is a full version of the mod. Even if you don't have the mod at all this will install it as 3.0. If you do have a previous version, it will update you to 3.1.
Maps

NOTE: If you already had any version from 2.5 or onwards you do not need to redownload the maps.
System Requirements
Due to the increasing complexity in the simulation of missiles, aircraft, artillery, and more- Modern Warfare Mod 3 requires a higher-end system than specified on the original World in Conflict system requirements.
These are now the minimum system requirements:
OS: Windows Vista or 7
Processor: Intel i5/i7 or AMD Quad Core FX
RAM: 3 GB or more
Graphics card: DirectX 11 NVidia or AMD ATI card, Nvidia GeForce GTX 260 or ATI Radeon 5870 or higher.
Graphics card memory: 512 MB or more
Sound card: DirectX compatible sound card
These are now the recommended system requirements:
OS: Windows 7 64-bit (Vista also supported)
Processor: 2nd Generation Intel i5/i7 or high-end AMD Quad Core FX
RAM: 4 GB or more
Graphics card: DirectX 11 NVidia or AMD ATI card, Nvidia GeForce GTX 460 or ATI Radeon 6950 or higher.
Graphics card memory: 1 GB or more
Sound card: DirectX compatible sound card
At minimum, your system (including video card) must maintain 27 frames per second or higher, and 40fps or higher is recommended for a good gameplay experience. Below 30 fps, numerous homing projectiles may miss their targets or fail to perform altogether. Try lowering your graphics settings if you cannot achieve enough frame rate.
World in Conflict and MW Mod both support multi-threading.

Due to the fact that WiC's dedicated server application (WiC_DS) only runs at 10 frames per second and is incredibly buggy, MW Mod cannot be run on dedicated servers or it will crash.
This means that all sessions need to be hosted by players.
For details on how to host a game with your friends or other MW Mod players, please see: Understanding Multiplayer for WiC MW Mod.
To find other MW Mod players, please join our WiC Clan, and join our Steam group !

Firstly, here are some lists that may be useful: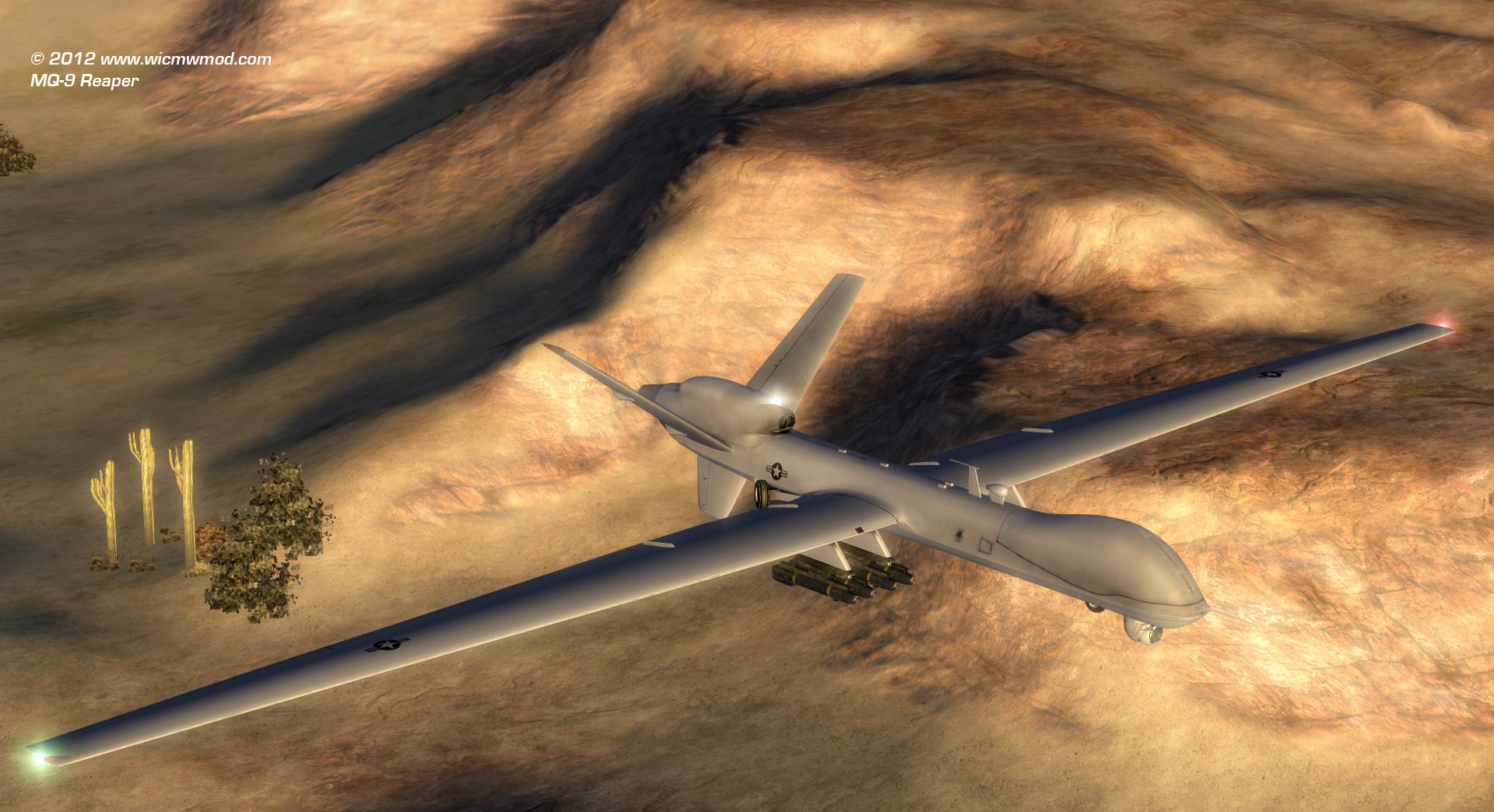 Performance optimizations from 3.0 when several missiles are flying simultaneously.
Increased accuracy of T-80U slightly.
MQ-1 Predator UAV replaced with MQ-9 Reaper.
Hellfire missiles now fly higher, in order to make it easier to become intercepted by counter-PGM systems.
Low altitude launch authorization check removed on Mi-28N attack helicopter.
Mi-28N attack helicopter is now able to ripple-fire 9M120 missiles much faster (0.1 second apart).
AirLand Battle combined arms warfare for USA bots. Armor and Air bots now share information via data-link and selectively direct air support to cover armor's advance.
Intercepting Hellfire and Maverick missiles now produces small amount of score and TA, as a result of damage prevented.
Reduced TA cost of Aerial Recon for Russian Air role (from 15 to 5 TA).
Reduced TA cost of Airdropped MANPADS for Russian Air and Support roles (from 15 to 7 TA).
Increased score and TA gained from killing A-10C and MQ-9 UAV.
Patriot SAM will now ripple-fire missile launches by 2 seconds apart per target, rather than simultaneously salvo-firing 2 missiles. If there is insufficient battlespace (emo-rage mode), system will quickly launch missiles in a near simultaneous salvo.
Added Kh-25ML (AS-10 Karen) air-to-surface missile for Su-25 (heavy warhead).
Added Kh-25MPU (AS-12 Kegler) anti-radar missile for Su-25.
Explosion blast fragmentation physics modeling for FLINT anti-air missiles. The warhead explosion now has a blast pressure speed -- against high closure targets, if the target is traveling faster than the speed of explosion, missile may fail to destroy it.
Steerable shaped charge for S-300 and Patriot missiles. Warhead explosion timing and directional pattern are now controlled by the seeker. Explosion is aligned to place the blast radius in front of the target's flight path.