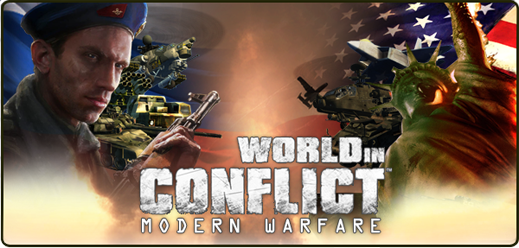 Hosting your own Game Session on Multiplayer
First, get back on Massgate.
First, you need to download the new Massgate.org patch to in order to play multiplayer again, because Ubisoft shutdown the official multiplayer service in December 2015.
Go to www.massgate.org and follow the instructions to patch your World in Conflict installation to support Massgate.org service.
Hosting your own game
World in Conflict game can also act as a server with you hosting the game. To host the game, simply log onto Massgate with your ID, create a match, and send invites to people on your friends list with MW Mod running.
However, many people are unable to host a match in their game, simply because they have not configured their internet firewall to permit WiC to provide game hosting.
Internet Ports Used by World in Conflict
To host game with WiC, you need to make sure that following network ports are allowed through/opened on your firewall. Moreover, if you have a dedicated router/firewall providing Network Address Translation (NAT), you may need to configure it to have an open "gaming port", "port redirection" or "static NAT" for your computer's LAN IP address.
Open following ports for World in Conflict:
TCP: 3004
TCP & UDP: 48000 through 48100
TCP & UDP: 52999
UDP: 22993 and 22996
Join the MW Mod Community!
You can find others who play MW Mod by joining the Steam group "World in conflict modern warfare" at the below URL:
Also, you can join the WiCMW clan by sending in-game chat message to any online officers or the clean leader.
Once you are in the Steam group, simply message your buddies, log onto Massgate and create a match!