House Baratheon of Storm's End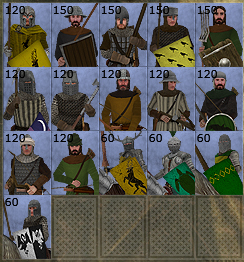 The Westeros: Total War team is proud to present a new preview of a re-done House Baratheon of Storm's End. Credits: Units by Murfmurf with the exception of the Household Guard, made byEmperor of Hell.Special thanks to: Rusichi: Total War, Edric Storm, 1066, Broken Crescent, Ornamentum, Lord Calidor and members of the M&B OSP community such as Dejawolf, Narf, Pino, Fred and Wee.
Peasants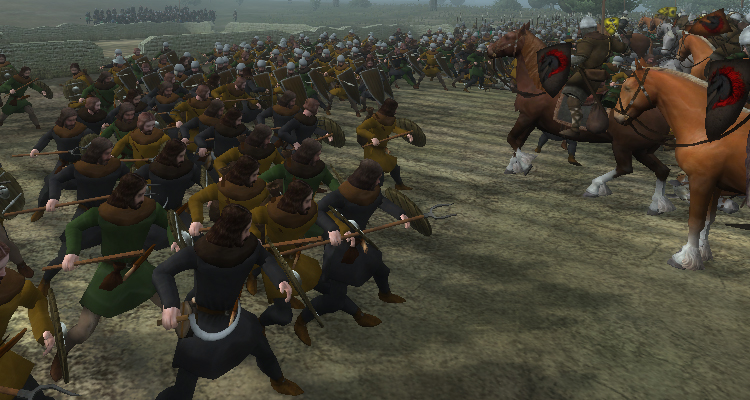 A peasant levy drawn from a lord's holdings. They are weakly armed and armoured, but cheap and available in plentiful supply.
Levy Spearmen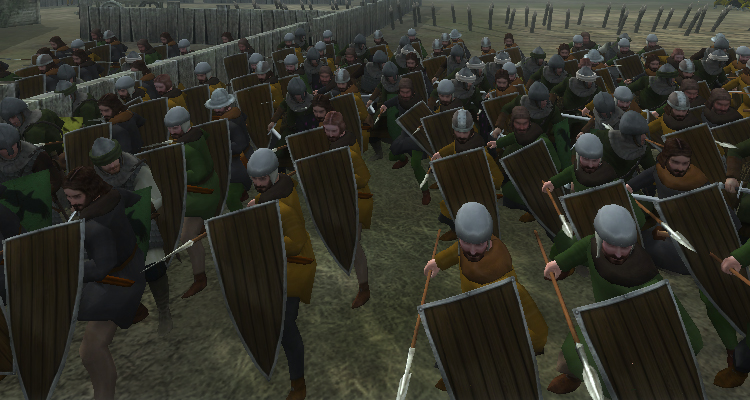 A levy of peasants with slightly more training than most. Armed with spears and stout oak shields they are a common sight in Westerosi armies.

Levy Bowmen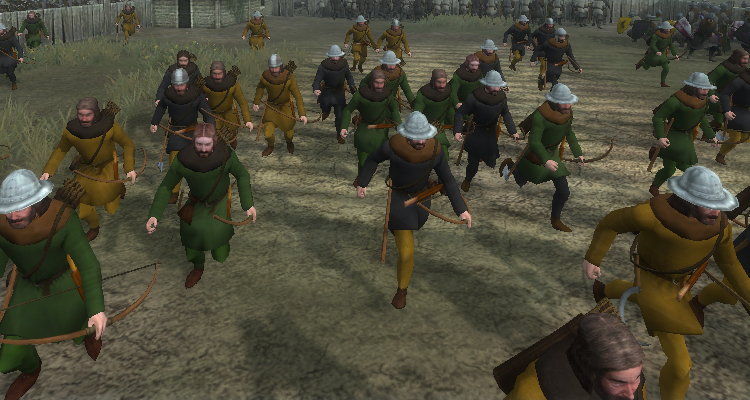 These levied peasants are armed with bows. They are not as capable as their professional comrades but very useful enmasse nonethless.

Stormland Spearmen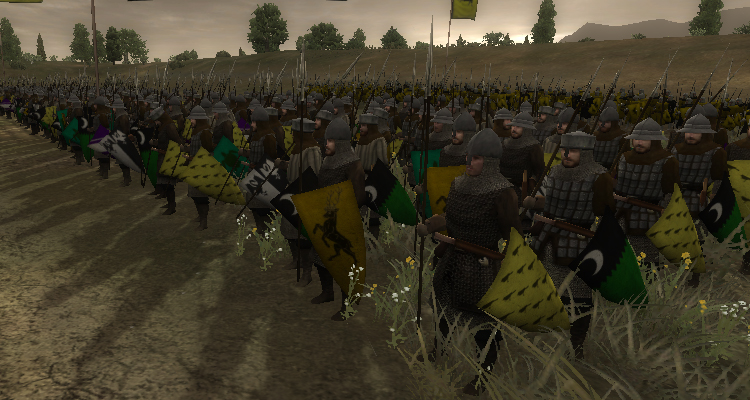 These men are professional spearmen, their equipment and training paid for by their leige lord. In battle they are a stalwart defensive unit against most opposition.
Stormland Pikemen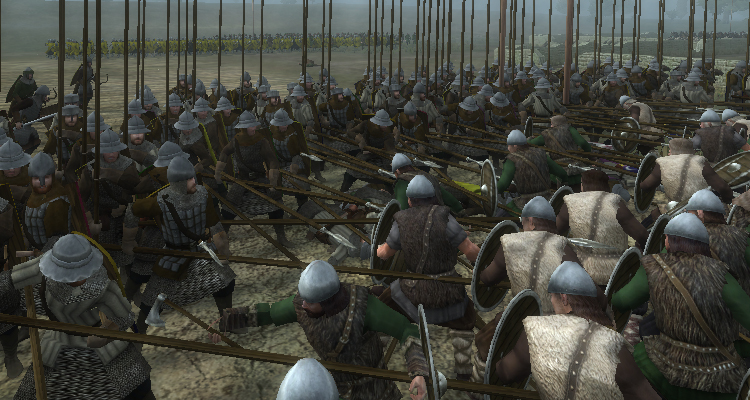 Stormland Pikemen are lethal both in attack and defence. Rarer than spearmen due to their extensive training, they are extremely valuable troops and anathema to enemy cavalry.

Stormland Longbowmen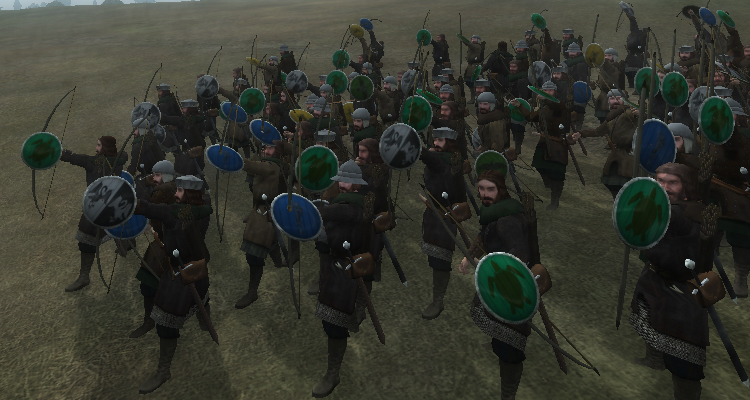 Professional longbowmen are drawn from a lord's domain from the peasant population. Often beginning their lives as gamesmen and hunters, they are now amongst the most lethal archers in a Westerosi army.
Stormland Crossbowmen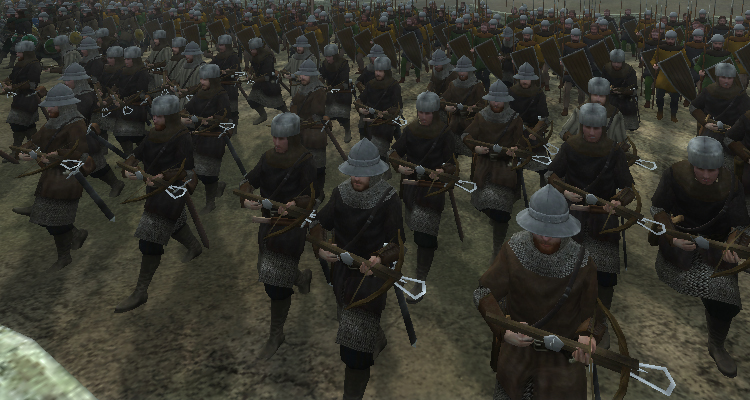 Easy to manufacture and cheap, crossbows are a common sight on a Westerosi battlefield. The Stormlands is no exception, and these men are more readily available than their longbow wielding comrades, and deadly at close range.
Stormland Men-at-Arms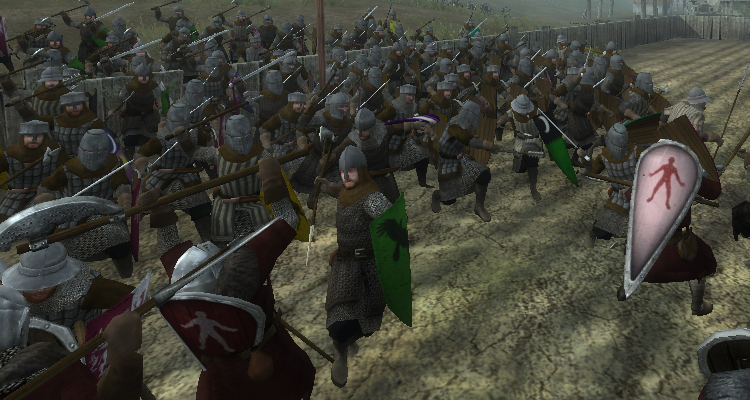 These men are those most readily available heavy infantry to a Stormlands general. Used wisely they are effective shocktroops and deadly to light infantry.

Stormland Infantry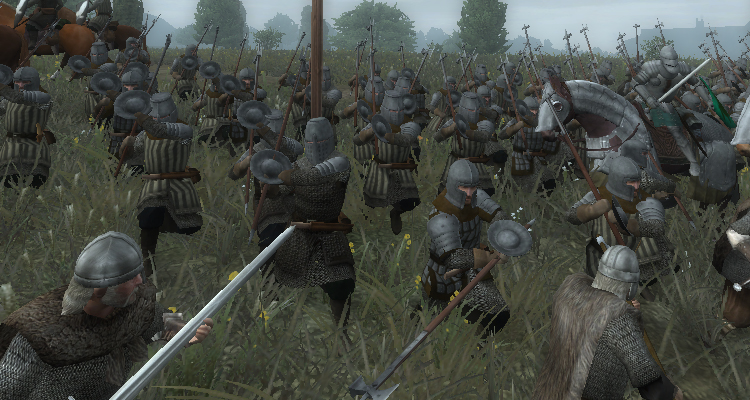 Whilst many in Westeros prefer the axe or sword, the Stormlands is different. Here the warhammer is the weapon of choice. These men have taken it a step further, and wield huge poleaxes and bucklers, easily smashing apart enemy formations.

Stormland Mounted Men-at-Arms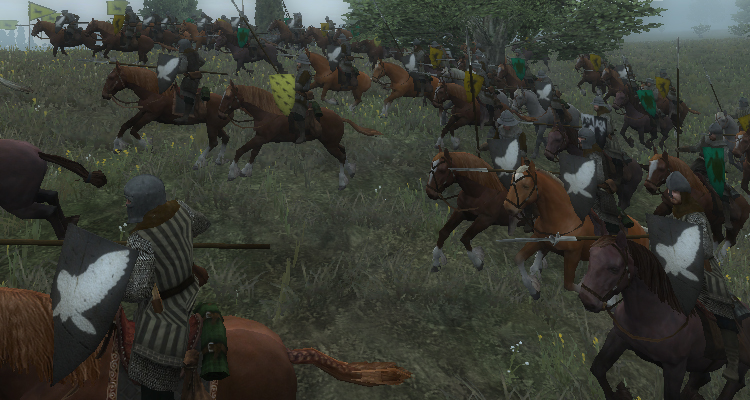 Mounted versions of their infantry comrades, Mounted Men-at-Arms are a compromise between scouts and more heavily armed knights.

Sworn Swords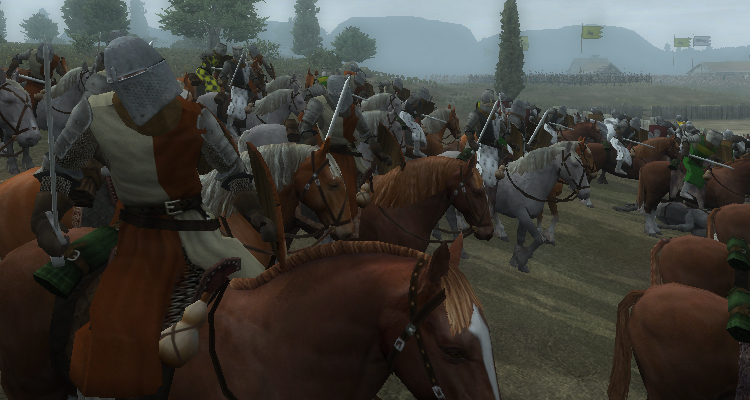 Sworn Swords are minor landholders and knights, in this case from the Stormlands. They are good heavy cavalry, and although lacking the plate of noblemen, they are still very well armoured.

Stormland Nobles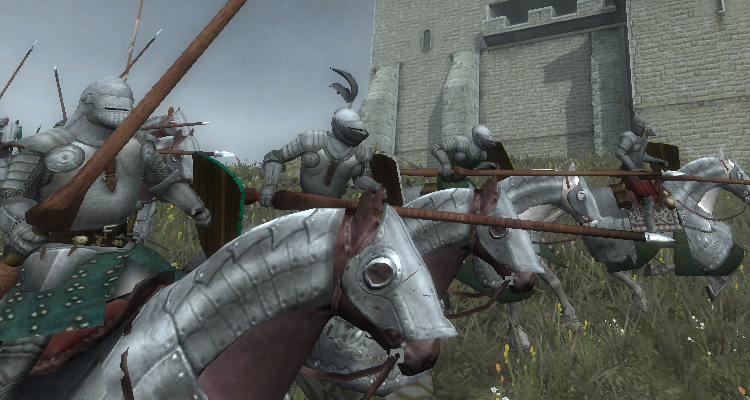 Nobles are the elite fighting force of the Westerosi world. Hailing from the most wealthy and powerful of the Stormland families, they are encased in castle-forged steel and ride equally armoured destriers.
Kingswood Hunters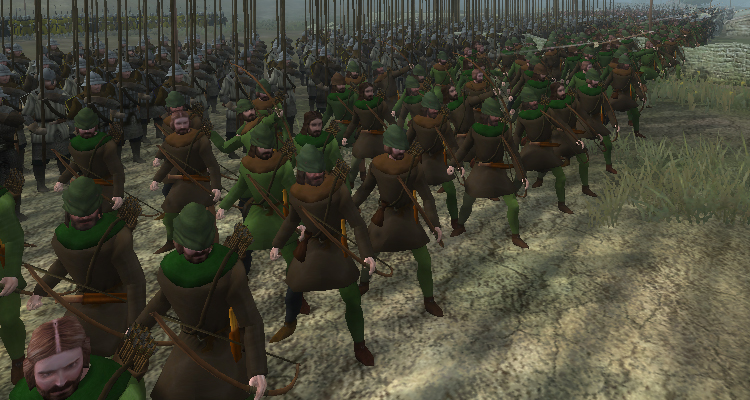 These men have been drawn from the Kingswood south of King's Landing and north of Storm's End. They are archers without peers, and are deadly at range.
March Wardens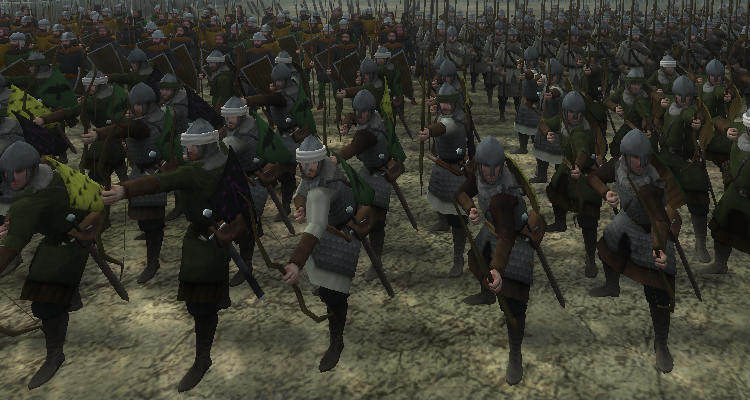 March Wardens are veteran soldiers from the Dornish borderlands. As such they have adopted many Dornish practices and styles, including a shorter recurve bow. They are excellent archers, and when switching to sword and shield in melee, they are equally capable.
Household Guard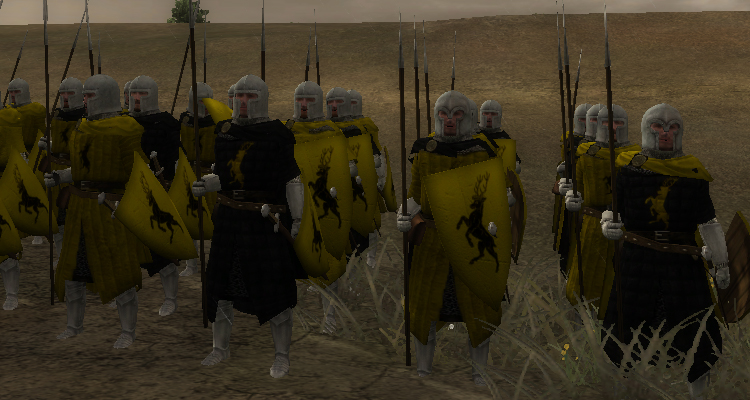 These men are the personal guard of the Baratheon family, or in the case, Renly. They are veterans one and all,and versatile with both spear and sword.

Knights of Storm's End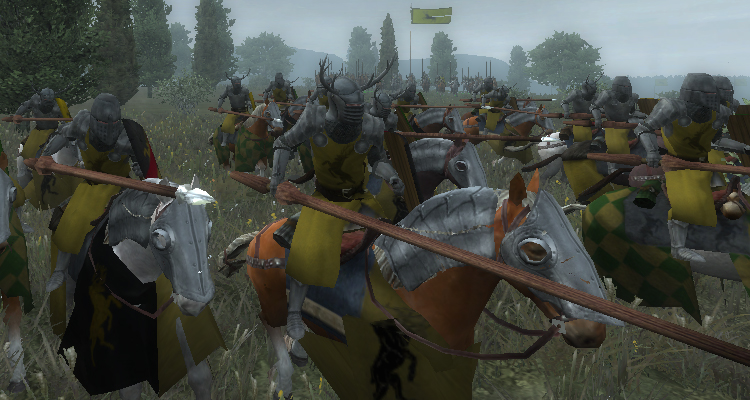 These knights sworn to the Baratheon household have taken up their image of their masters. They also fight in their style, switching to a warhammer when their lance has been used.
We hope you've enjoyed this preview! As ever, nothing is final and small changes may be made. Feel free to ask any questions! And here's a sig!



Much love, Murf.