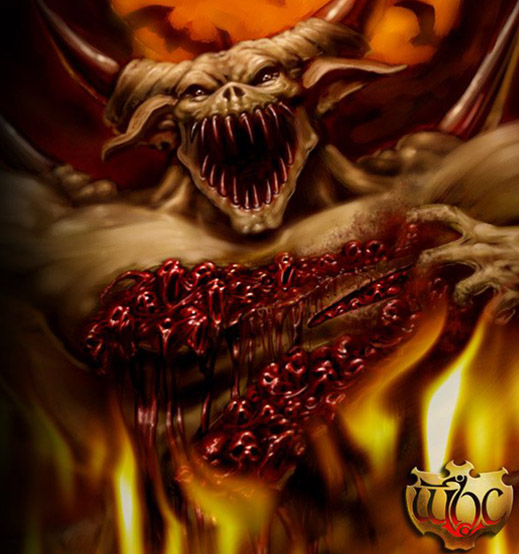 The Ember Legion has powerful armies. All their units are great fighters and have a decent cost. They have powerful air armies and cheap towers. However, their Keep advancements are really expensive. Their builders are quite expensive too but when you build your Summoning Tower you can get them easier via the Brood ability.
The thing that is unique about the Ember Legion is that they have a extra resource, Souls.
The souls are an important factor for your side as they
can be devoured by demons to increase their strength. Flying Daemons can devour them for extra strength, whereas Summoners and your Hero can devour them to gain extra mana, but only if your hero is Daemon. The Imps can also devour them. Imps will grant a small resource bonus for every soul they eat.
The Reapers are the soul harvesters. Their Scythe can kill the body without harming the soul, leaving the Soul flying around it's body.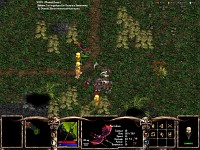 The Ember Legion also exceeds at rushing enemies. Their Imps are the earliest fliers to be obtained in the game and they can cause quite some damage in large numbers.
A Nightmare Rush is never out of hand. The Nightmares are daemonic Magma Steeds. They are cheap and powerful for the cost and can be obtained pretty early.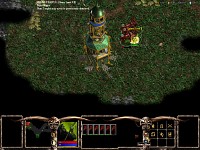 Late game the Ember Legion is one of the strongest factions. They have powerful upgrades that make their armies stronger, cheaper and faster to produce. Their income advancements are really cheap and their towers don't cost key resources.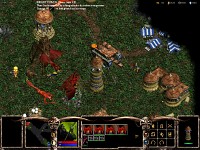 A good late game strategy when playing the Ember Legion is making a lot of generals. Summoners, their generals, can Summon Daemons for mana. This ability can come quite handy, especially when your mines are running low.