This requires a fully patched installation of Star Wars: Empire at War Forces of Corruption to play
Uninstall any previous versions of Imperial Civil War before installing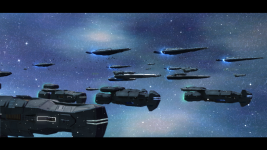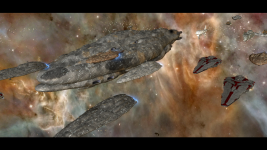 ...For Those New to Imperial Civil War...
Over 150 New Space and Land Units
Play as the New Republic, Imperial Remnant, Pentastar Alignment or Empire of the Hand
Conquer Hostile Non-Playable Factions, Including the Hapans and Yevethans
13 New Galactic Conquests Scenarios
18 New Skirmish Maps
Over 70 New Planetary Maps for GC
Over 100 New Space Maps for GC
Redone Particle Effects and GUI
Three Way GC Space Battles
And More
...Major Changes Since 1.3...
Features a new, fully playable fourth faction, the Pentastar Alignment
Black Fleet Crisis GC: Play as the New Republic or Yevethans for control of the Core
From the Ground Up GC: Build your faction up from a single planet to conquer the galaxy
The Stars Align GC: Build up the fledgling Pentastar Alignment from its beginnings in Oversector Outer
Three-way Galactic Conquest battles with the new Raid feature
Fully rebalanced from previous versions
Up to 5 Golans per planet
28 New Units
9 Redone Units
For full information on the content in Imperial Civil War, please download the Manual.
If you are having trouble running or installing the mod, please post in our tech support board.

DO NOT USE THE MODDB COMMENT SECTION FOR BUG REPORTS OR TECH SUPPORT
If you have a question about the mod, suggestions for future versions or would like more information on the mod, please follow us on our forums, Facebook page or Mod Database profile.