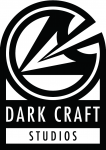 February Update
Good evening everyone, Glenn here to give you our first planned development diary entry. This one will be more sparse than all the others to come as we still figure out what to share, filter, promote or discuss in our ever expansive development period. Dark Craft Studios has been joined by Amnesia Community Veterans Spelos and Karba. Say hello! They have been invaluable already in programming and design, respectively, as we truly begin a workflow that is seamlessly productive. To get you to know a little bit more about our vision, I've outlined my thoughts on level, game, and story design below.
Quick Facts
Releasing September/October, unless further notice given.
Trailer by April/May.
If you wish to help or contribute, the opportunities still exist. See: Contact Us below.
Players experiencing The Shadow of the Ramlord will be carefully presented a dark, succinct, unsettling narrative that features three fully voiced characters, polished diary and note entries, and visual details that betray secrets to the attentive in the audience. Much like The Worry of Newport and Triptych before with my studio, this will be no different in approach; story first, with a focus on perfect pacing, narrative construction, character development and emotional/philosophical pulls that make the player question the themes at play. Featuring themes of Occultism, Morality, Humanity, and Nihilism, any fan of Lovecraftian or Cosmic Horror will feel right at home with the story. All actors have professional microphones, all my scripts get either made parallel -- or edited by, later -- my co-writer, Ian. And every team member and actor has a voice in the process of developing the narrative built off the back of the synopsis featured before.
In summary, we promise those that want to subscribe to a potential story-first custom modification should look no further, and keep us on their radar. Any fans of traditional or old school horror in the Lovecraftian niche will get their worth from the asking price of a download.


We are constructing the mod under the basis of quality over quantity. The usual pitfalls, trappings or tropes of the Amnesia development community will hopefully be avoided on our journey to release day. Don't expect many lock and key elements, button-switch-sequence puzzles, grunt ambushes or chases, and so on. The story will be married directly to the level design, from concept to finished product. Every hallway, asset, and detail will in some way work to strike an emotional chord, entertain the player, or create the atmosphere of dread and despair.
We have a few secret custom assets up our sleeves, but nothing to showcase yet. For now, you can expect our levels to be mostly vanilla TDD assets. While we can't promise to reinvent the wheel, our strive for pure polish and quality will give players the sense of scope we want to illustrate -- the experience will be seamless, smooth, and -- we hope -- as bug free as possible as we screen each others work every step of the way.
You're not going to be dueling demons atop massive mountains or traversing some brand new, winter biome of mind bending beauty, but you will get a seamless and sinister Estate to explore.


Off the back of my last two projects, which both were walking simulators, we're aiming to cultivate an experience of utmost horror and player urgency by utilizing as many of Amnesia's systems as possible in organic, polished, immersive ways. Arbitrary lever puzzles, locked doors everywhere, and other pitfalls will be discarded in favor of game design that rewards players for exploration, their wits, and their perception. You'll have your jump scare sequences and stingers, but you'll also have horrific environments to explore with serious storyline undertones that are chilling to behold. I can't say much more than that, for now, but be sure that pacing will be properly managed. Puzzles when they feel natural, diary entries that aren't overwhelming, monsters when the story calls for it, and truly terrifying world moments that help to shift gears in the narrative towards the more... sinister, and obscure.
Soon, Spelos will be sharing some of his programming thoughts and brilliant mind for you guys to absorb. Showcasing how and why he designs off the back of Amnesia Code Standard like he does, tricks or open source knowledge to share for fellow HPL2 modders, and so forth. Karba and I will try to get at least three development diaries, maybe even some videos where I talk about the project while designing, for you to feel more in tune with our process and see our results in motion. Expect this Moddb page to get very busy and active in the coming weeks and months as we build towards a Fall Release.
Thank you,
~Glenn, Dark Craft Studios
Discord: Discord.gg
Twitter: Twitter.com

Need to email us? Darkcraftstudios@gmail.com