The Second Tiberium War version 2.0!

Standalone Game Client
Do not have Tiberian Sun to play, no problem! Several ambitious modders assembled a brand new game client that allows for standalone play and many improvements such as online play with CnCnet, windows 10 compatibility, windowed mode, game history, and many additional features. Credit goes to those developers found here: Moddb.com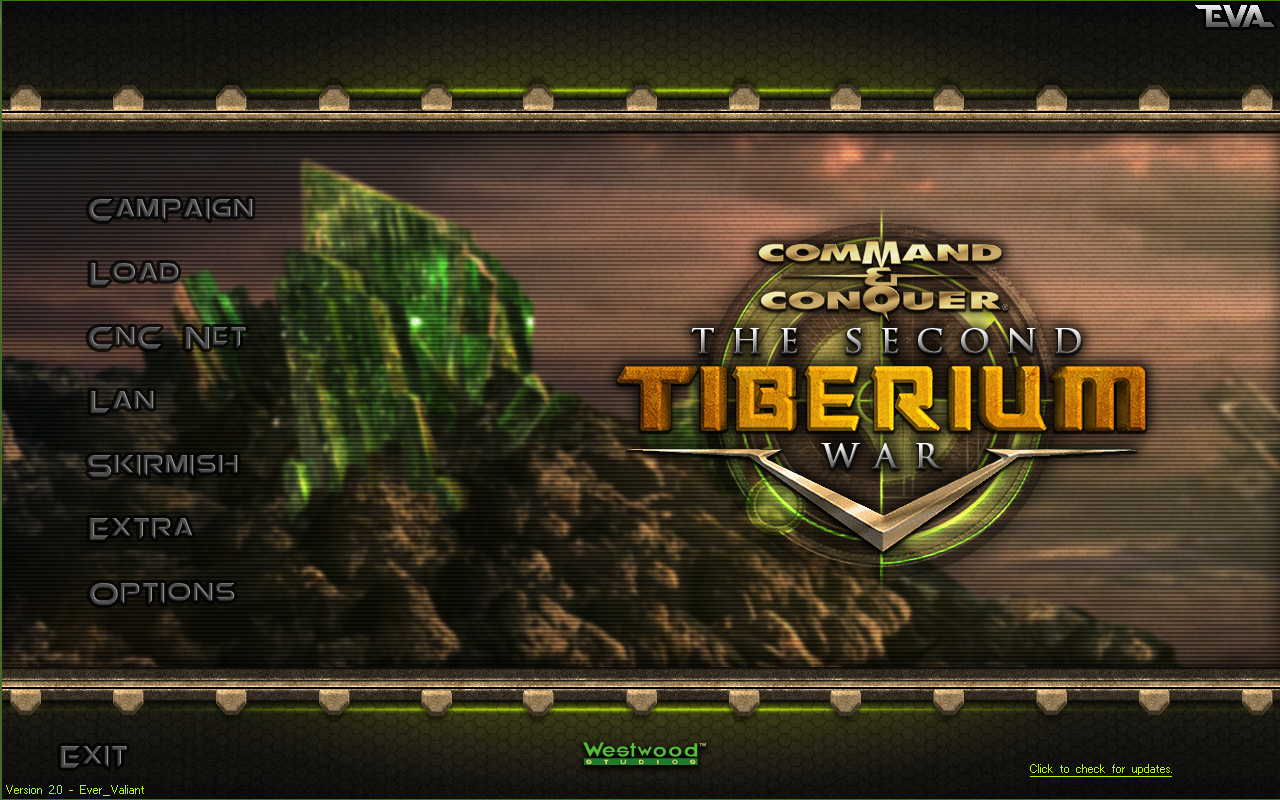 New Unit roster and structure list
The entire unit roster and structure list has been reworked from ground up to be more balanced then ever for competitive play and solo skirmish battles. Your arsenal has been branched into three technology tiers which offers a new strategy of advancement. Game play is the Second Tiberium War's primary focus and has seen a drastic speed increase compared to the original Tiberian Sun as well as the elimination of less than effective weapon types that would either miss or feel lacking in substance. All weapons from your faction now feel solid as a powerful laser blast or a multiple missile barrage, all have seen graphic overhauls and audio improvements.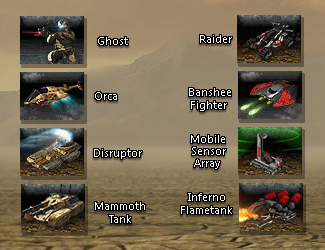 Improved Visuals
- From the menu lobby to map lighting even to the individual units themselves, many aspects of the game have received graphic overhauls to enhance visual fidelity. Unit icons were also improved by making them clearer to distinguish from others, being able to pinpoint what your looking for in the midst of battle. Many of the vehicles have been scaled up to properly represent their size in comparison to others in addition to their brand new unit voxels.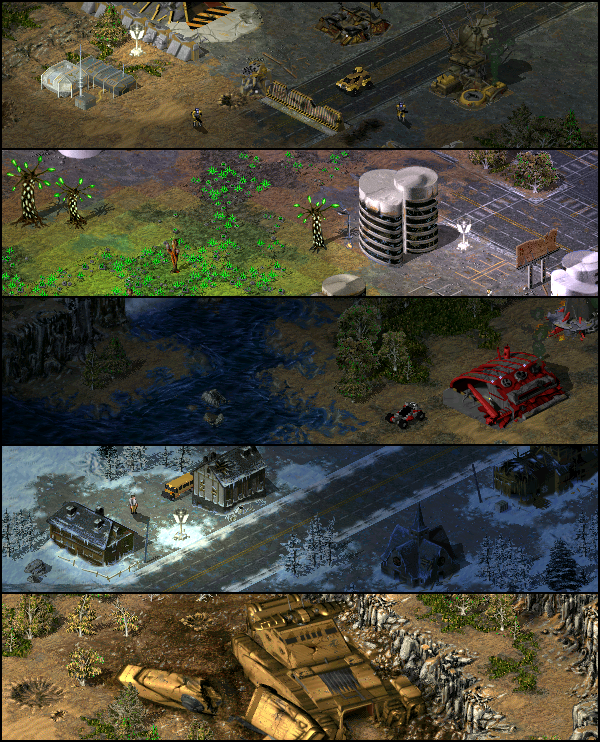 New Super Soldiers
The Mammoth Mark II fell over after the banshee attack and the Cyborg commando went swimming and sank to the bottom of the sea, so new super units are needed. GDI has sent Commander Vega to the battlefield to wreck havoc in a heavy armored battle suit with his ammunition changing enhanced rifle cannon. The battlefield for the Brotherhood has now been graced the the Daughter of Kane himself, Ankha. The Tiberium enhanced assassin is the fastest infantry on the field. Sporting a personal cloaking device and armed with a devastating rail rifle that can be used effectively against all enemies including aircraft.

Veteran upgrades
- The original veteran upgrades were poor and gave the upgraded units a minor addition to firepower or defense. Now all infantry and vehicles that are promoted to veteran or elite are given greatly improved stats including hit point regeneration, movement bonus, fire rate, and entirely new weapons with visuals and audio effects to make the mammoth tank even more of a threat to your enemy.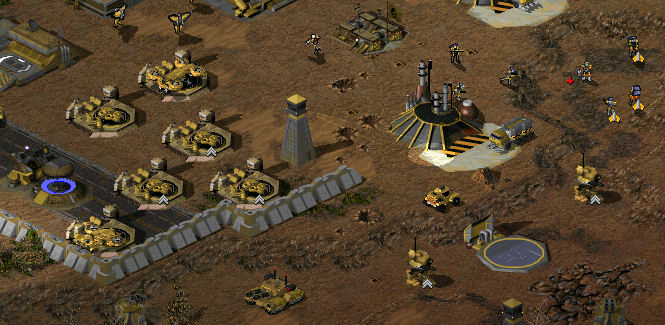 Audio improvement
- Each structure and unit now has a unique audio effect when selected including the bubbling of tiberium from the refinery or the hydraulic footsteps of the titan as it walks in the battlefield. Also weapon sound effects have been enhanced to make you feel that cannon fire or obelisk laser charge.
Smarter / Difficult AI
- Your friends aren't always online to play a good internet game, so when they aren't you turn to bots to fill in the gaps but find them weak or just plain stupid. Not so here, AI now send strong task forces to destroy you and defend their own when attacked, you will think again before you touch that harvester. They also build sensor arrays and security towers so stealth rushes and air raids are less successful. In addition, the new Tiberian Sun Client allows for an even greater level of difficulty with an additional "Brutal AI" option which makes the AI opponent nearly impossible to defeat if you seek the challenge.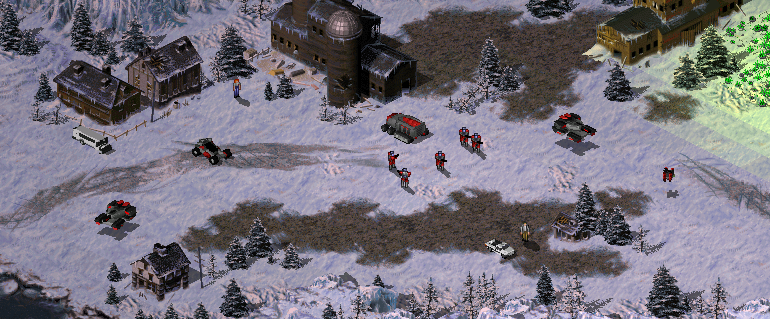 Maps
- Many multi player maps within Tiberian Sun and Firestorm were severely lacking detail and quality was begging for improvement. Scale also plays a large role to game play as the size of the maps and placement of base locations is pivotal to a smooth game play experience. The Second Tiberium War will feature a whole host of new maps with greatly improved detail, lighting, and scale as well as a few enhanced originals. Skirmish maps now feature two improved additions such as havoc wrecking Ion storms (S) and the presence of a third npc faction the Mutant Coalition (M).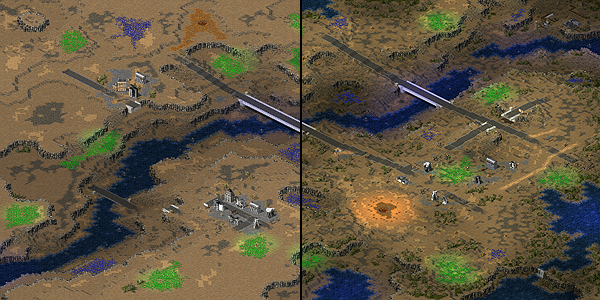 Mutant Coalition AI faction
- The addition of a third NPC controlled faction, the Mutant Coalition, will spice up multi player maps making them feel like your playing a campaign mission with friends. The Mutant Coalition now has strongholds and a formidable army on your favorite multi player maps with rewards as this new faction greatly speeds up the veterancy of your units compared to ordinary combat.

How to play
Want to check out the game but don't have C&C Tiberian Sun? No problem, The Second Tiberium War is a standalone package meaning you don't need any game installation to play. Just extract to wherever you choose and play with TiberianSun.exe .