We are reaching the final stages of development before first release and this will be the last update focussing on a starting faction. All that's left is some buildings, polishing the existing features and wait for mapmakers to finish their much needed work. On another note, the TGW 1918 team has joined Inside1918, the team developing BF1918, the WW1 mod for Battlefield 1942. This has given us access to a wider range of talents and resources and it has already contributed to accelerating the mod's
release.
Now for a preview of the remaining B.E.F. vehicles:
Medium Mk A «Whippet»The medium Mk A is a fast cavalry tank armed with machine guns. It is best used for breakthrough exploitation and harassment.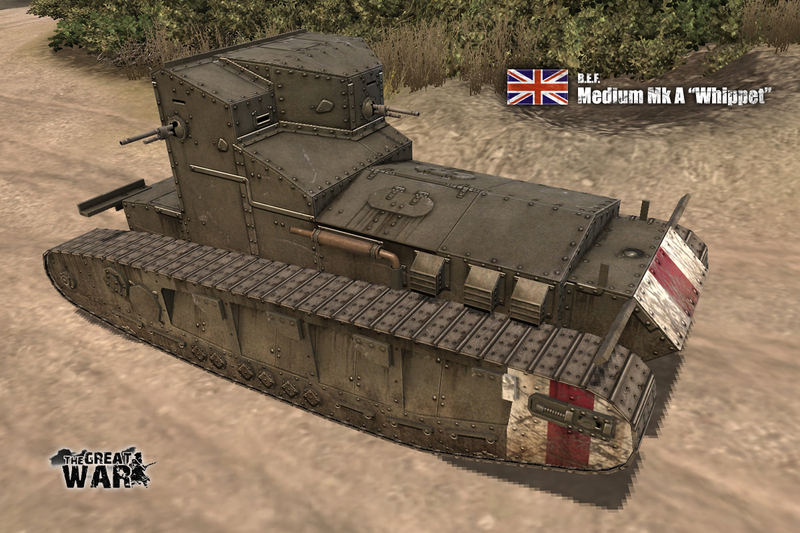 Mk V tank
The Mk V is the latest model in the line of British heavy tanks. Compared to its predecessor it is faster and more manoeuvrable. The inadequate Lewis guns have been replaced with Hotchkiss Mk I machine guns, and the upper cabin gives the tank commander a better field of vision.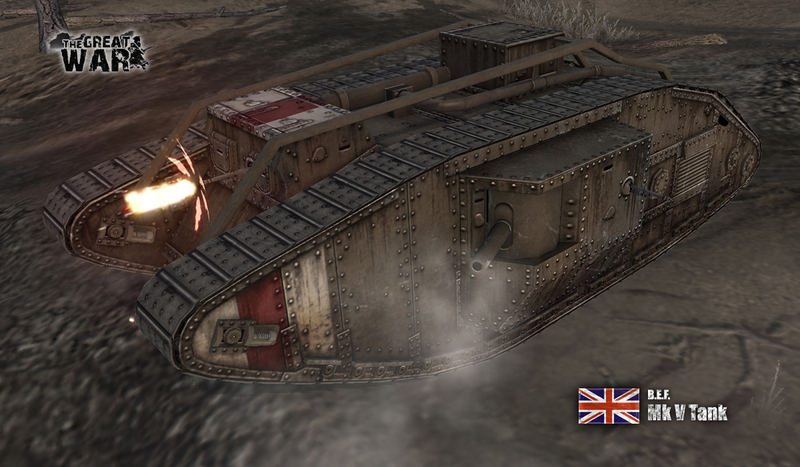 Ordnance QF 18 pounder Field GunThe main field gun of the B.E.F. is the 18-pounder. It has a higher rate of fire and range than its German equivalents, and is capable of both indirect barrage and
direct fire. It can fire a variety of shells, including shrapnel, smoke and
gas.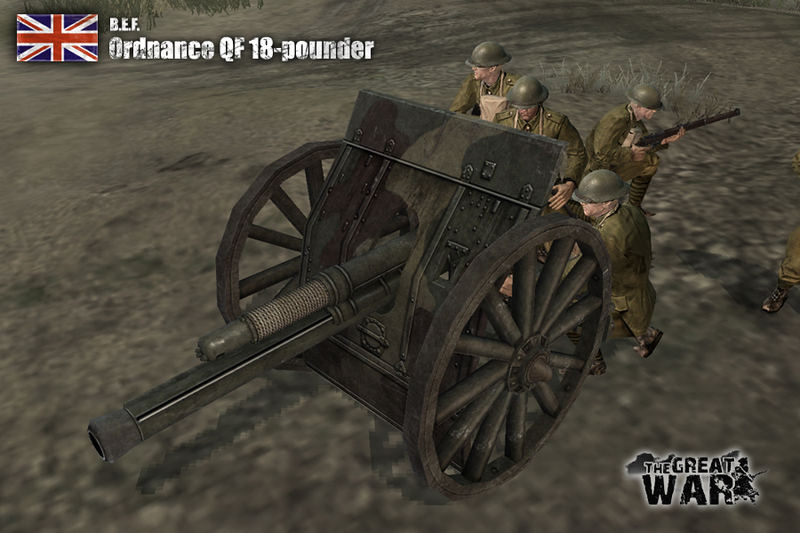 Ordnance QF 4.5 inch HowitzerWhile lacking the 18-pounder's mobility and direct fire capacity, the 4.5inch howitzer's shells are heavier and more powerful. Thanks to its plunging fire it
can easily destroy fortifications and entrenched infantry.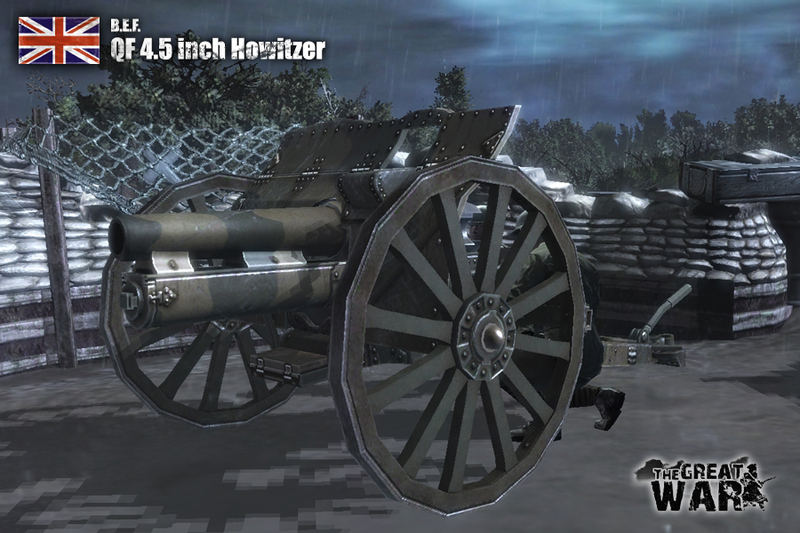 Rolls-Royce armoured carThe Rolls-Royce AC is armed with a single heavy machine gun in a turret. Its armour is impervious to small arms fire and it has decent off-road capacities compared to other wheeled vehicles. It is ideal for patrolling and raids thanks to its high road speed and manoeuvrability.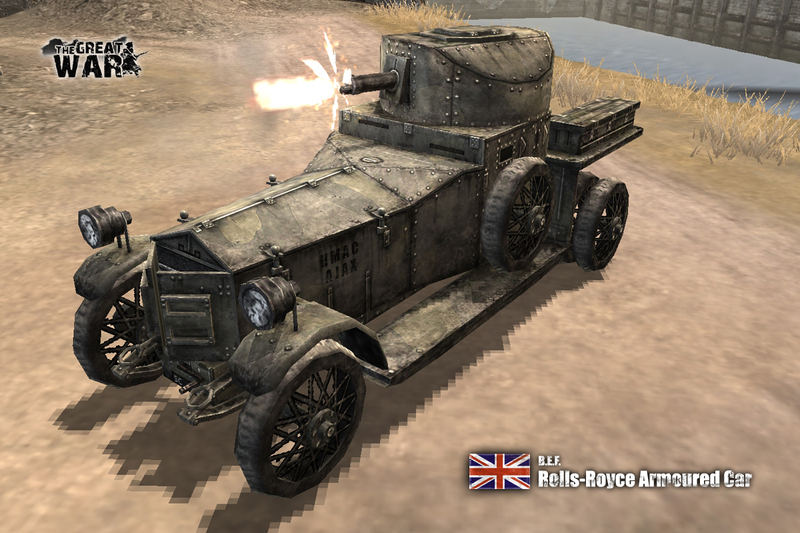 We are still in need of skilled modders to join our team, be they mapmakers, modellers, 2D artists, etc... You can send a PM to the team members or post on the Inside1918 forum if you are interested.
Models by RataconfuscaTextures:
Rolls-Royce by Chopin, the rest by don_DurandalSpecial thanks to Darkbladecr for his animation resources and Aidas2 for contributing with the Whippet model.
The Great War 1918 – dev team