A Score to Settle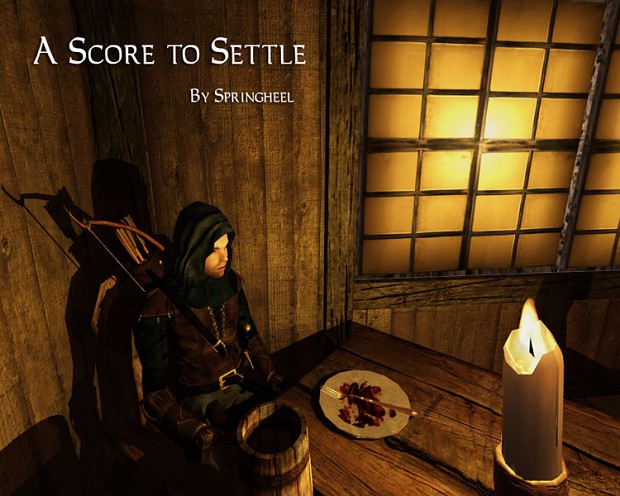 After 3 years of work, Dark Mod Team Member Springheel is ready to release his first mission!
Details:
A Score to Settle is a small to medium sized mission, where you set out to find and humiliate the leader of a rival gang. It is meant to be a challenge to players who are familiar with TDM, and is probably not a good mission for those still getting accustomed to TDM's mechanics (it's also not appropriate for children).
ASTS uses 1.06 features, which means that AI are capable of relighting lights. The chance of this happening goes up depending on the difficulty level you choose.
Difficulty levels also affect the number and quality of AI, the number and type of lights, and AI acuity (AI have slightly better than normal hearing on Hardcore). The difference between Casual and Hardcore is
considerable.
The mission includes several video and audio files, so it is hefty at 135MB.
Please follow the objectives carefully. If you don't do the "first" objective first, you'll spoil some of the story for yourself.
---