Hello loyal fans, Been a while since I gave an update so here it is. Let me start by reflecting on where we started a year and a half ago and how far we have come. Here are some very old shots from fall 2010.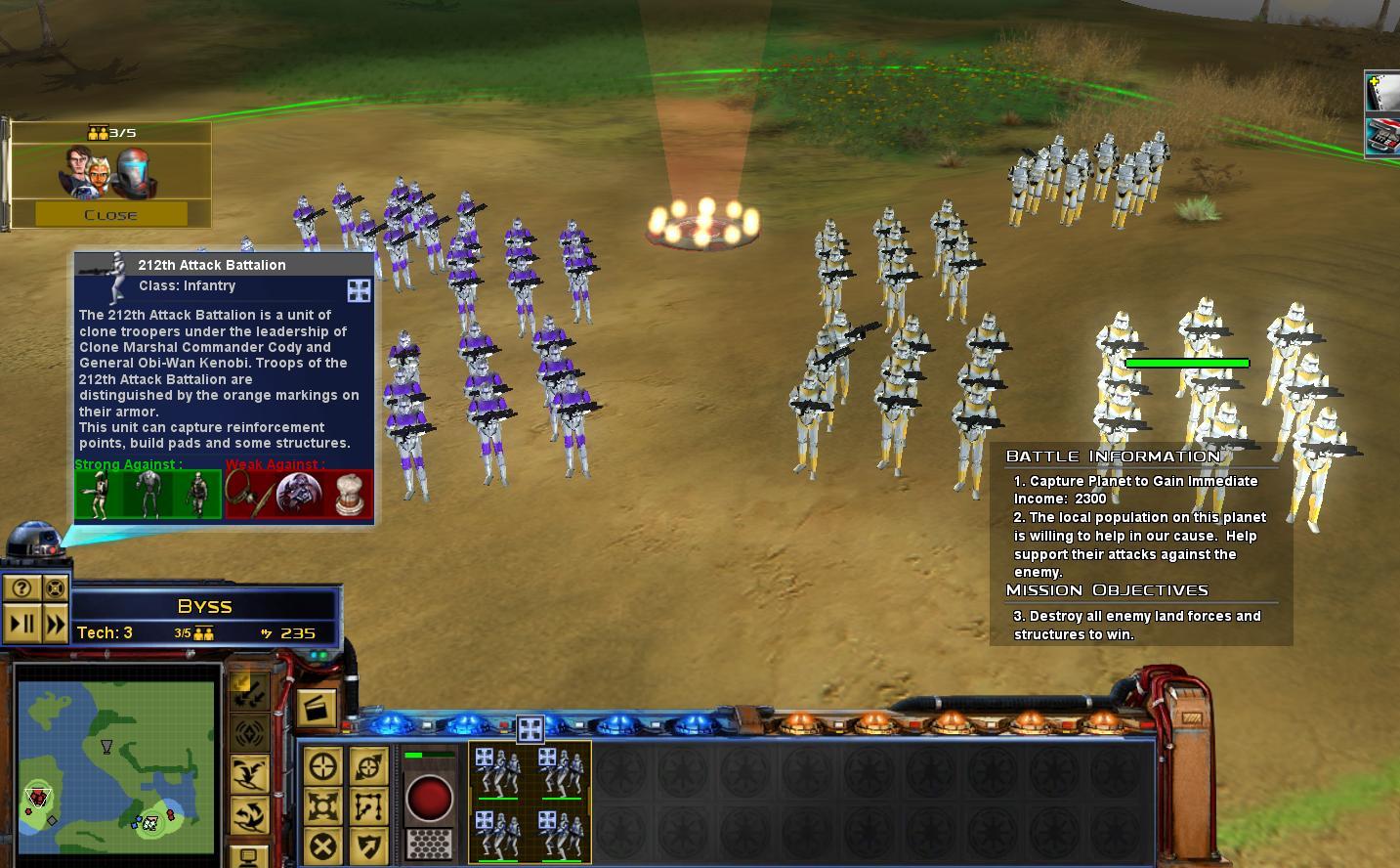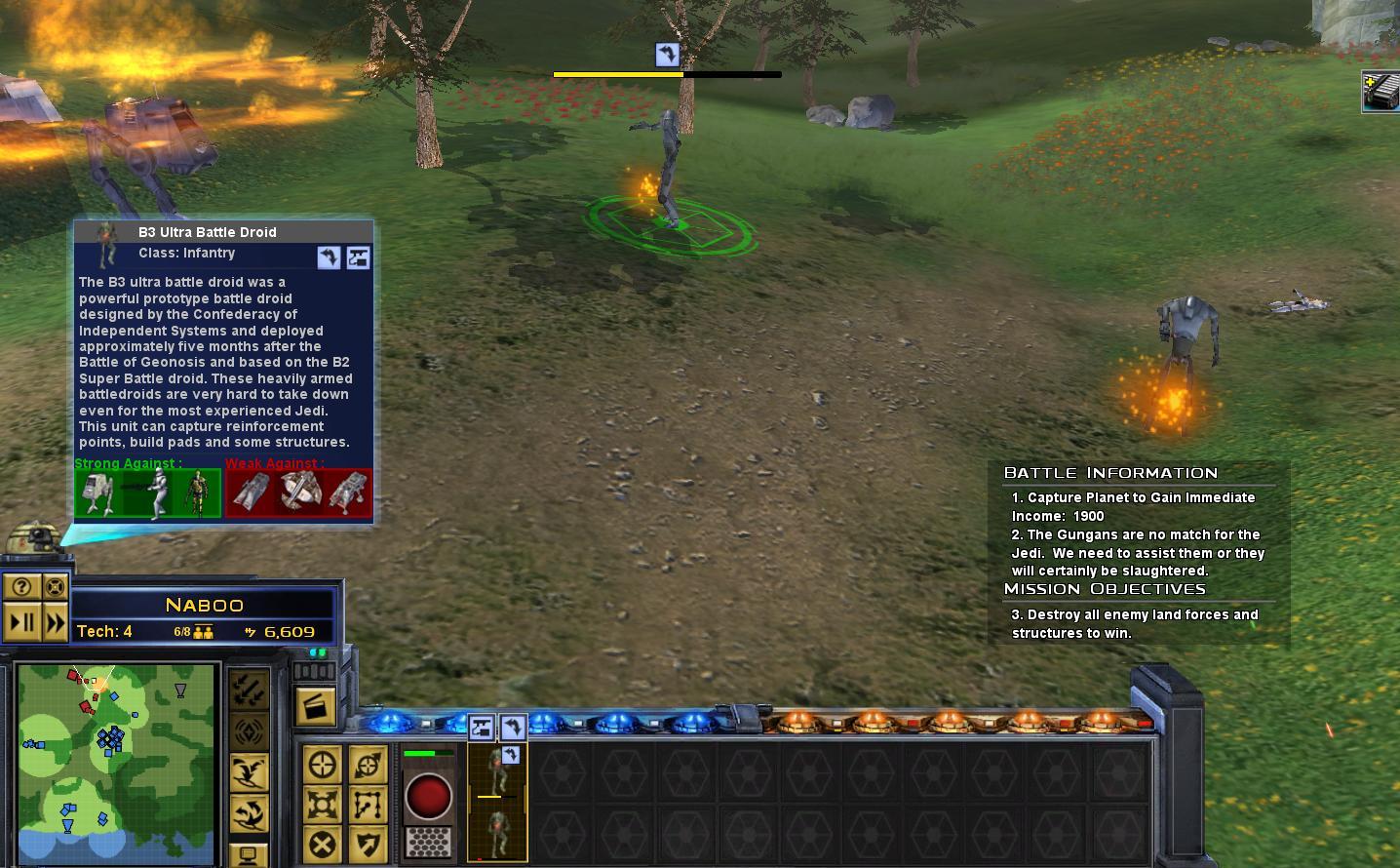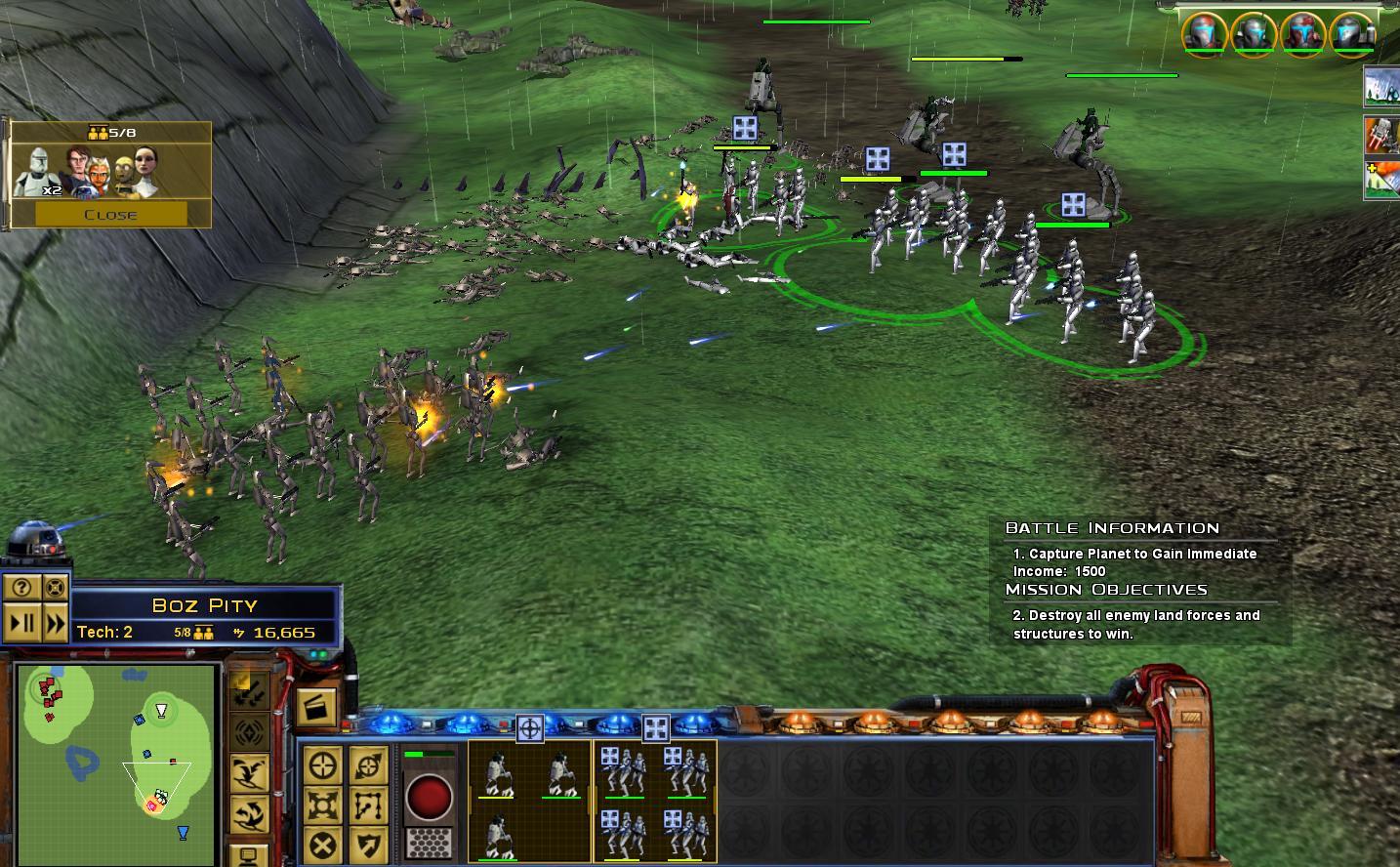 Rewind back to August of 2010, I volunteered to do Audio for Mikofski who wanted to make version 4 of the mod since Nett40 had mostly left the community. Delta289 joined to make maps and shadowdude joined to make models. We had some modest goals. New audio, some new maps with planets seen in the show, replace the clones from Sidious Invader, add a few new units like the OG9. We recruited some more people and slowly as time went on our plans for version 4 grew. Back then we would have never guessed this mod would be at the point it is and we are very proud of where it is at. We owe some thanks to multiple people out there in the community for making this happen and I am gonna mention a few.
First I must thank z3r0x for all his help, advice, and of course models that he has shared with us.
Burntstrobe of the vong mod for all of his planet textures and helping me with other resources.
Dr Mckay for his continued work on models. he has really been a life saver.
Geroenimo for making some custom engine glows and teaching me to edit particles.
Warb Null for All of his excellent models.
Corey of Thrawn's Revenge for permission to use a few models.
Nomada Firefox for some advice and model work.
Now to what you all wanna know. What do we have left to do?
Finish coding the clone commanders and captains that can be purchased at the officer academy.
Code the phase 2 commander guards.
Code all the GC campaigns (this is a huge project and so far we only have 2 out of 5 or 6 complete).
Make maps and code them for Umbara, Lola Sayu, Kiros, Zygeria, Ukio, Deveron, Serenno along with a new map for Dathomir, Thule, and Mandolore.
Rig new Death watch troopers and Pre Visla.
Finish modeling and coding the remainder of the space station levels.
UV,skin and rig the new ATTE.
Finish finalizing all maps and coding all planet advantages and text entries.
Finish giving all jedi and sith there force attacks.
Rig and code B1 and B2 chop deaths.
Change Gunner in AV-7.
Change clone Gunner in land turrets.
STAP hover heght adjusted to be higher.
Improve Savage Oppress preferably with double sided lightsaber (if possible).
Rig the top turret on the AT-AP to work.
Phase1 clone on speeder.
add bones to guard tower prop .
Finalize GUI.
UV venator for a command variant or rig a new venator.
Rerig Juggernaut.
And of course get rid of all bugs which is always happening.
Most of the work right now is being done by just McKay and myself unfortunately but as you have all seen we are rolling the work out each week. I can't be certain how long all of this will take but I have a strong feeling we are mere months away from release but don't quote me on that. However the sub mod is almost done so that will give you all something to play while the main mod is being finished.
Thank You all for the support and feel free to offer suggestions, feedback and complaints if you have them. We are doing this for you guys and I don't mind as long as they are respectful.
P.S. We have replaced the demo with a better balanced version that also includes the jedi force attacks I have been adding on the main jedi and sith heroes in the demo. (Thank you The_Darker_side for putting up a new installer).