After the successful 0.4 release, we're back to work on 0.41 patch. In the patch, we'll fix some gameplay issues pointed out by our awesome community, but we'll talk about those in a future blog.
In this blog, we'll present you one of our finest new creations by our artist Exima. It's an iconic map from movies and games and it has been a very challenging one to make and design. It's of course the Coruscant Jedi Temple!
Our vision of the Jedi Temple slightly differs from the ones in the movies or other series, simply because we wanted to add in our own touch and adapt it for Warband gameplay.
The temple consists of several rooms, the teams spawn in a landing hangar and the council room respectively. The other parts are the main hall, library, training room, communications room, a long central hallway and other smaller hallways. And now, let's move to the visual presentation of this amazing map!
For the full mood, tune in on our latest OST track by Theretor:
This here is the hangar where one of the team spawns: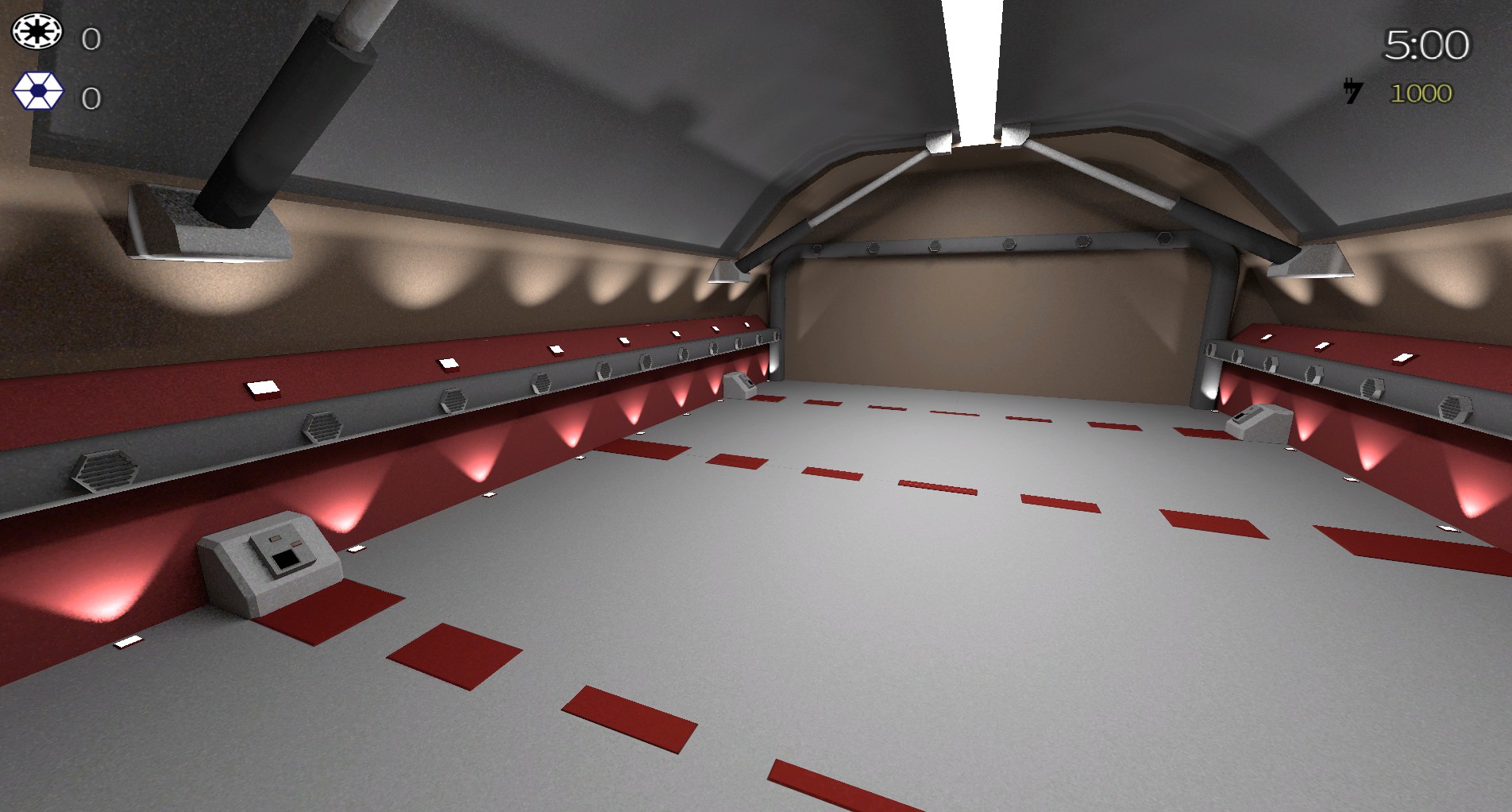 From it, you enter the main hall: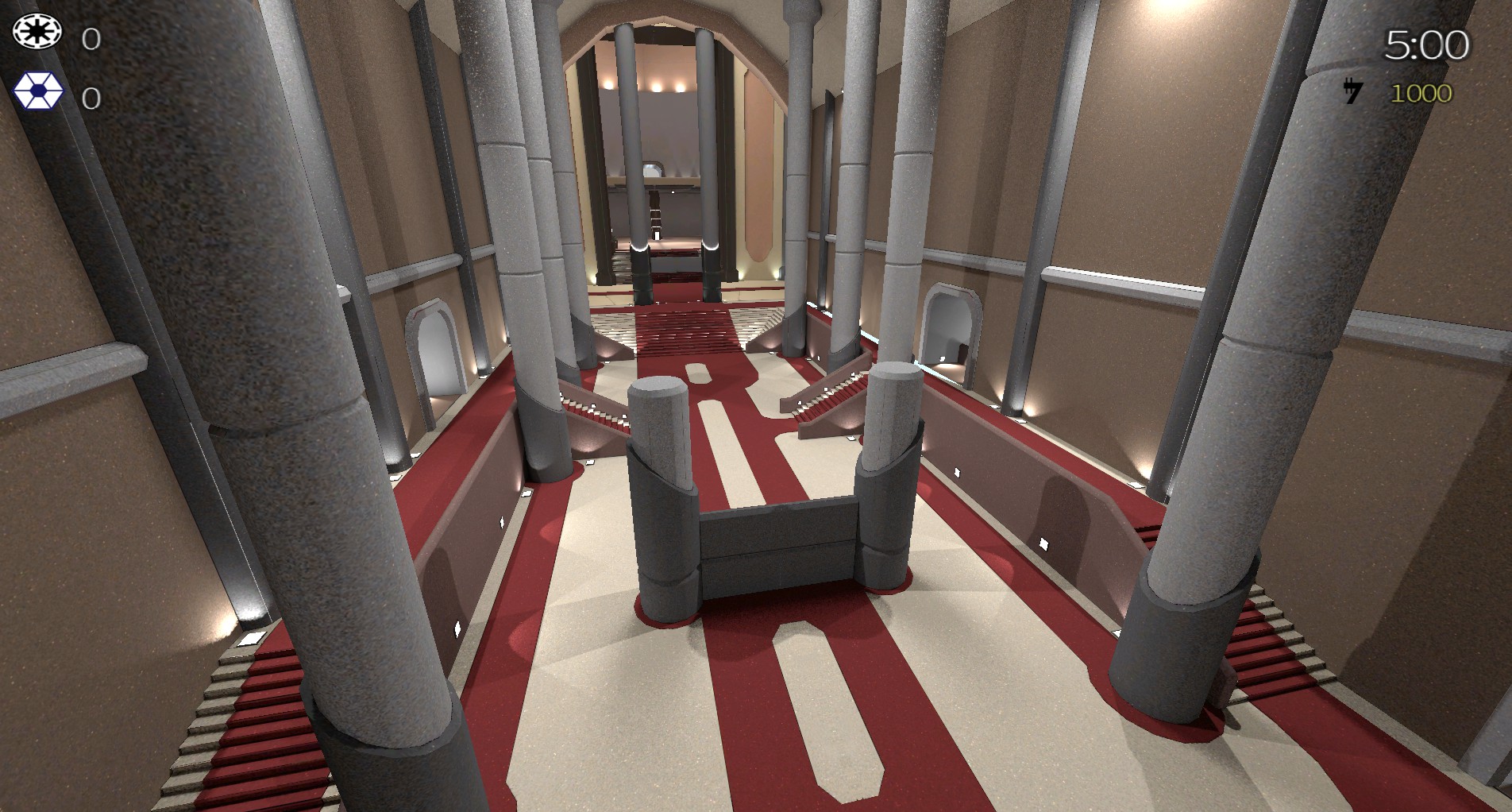 And then you can go to either the library, communications room, the long walkway or the training room: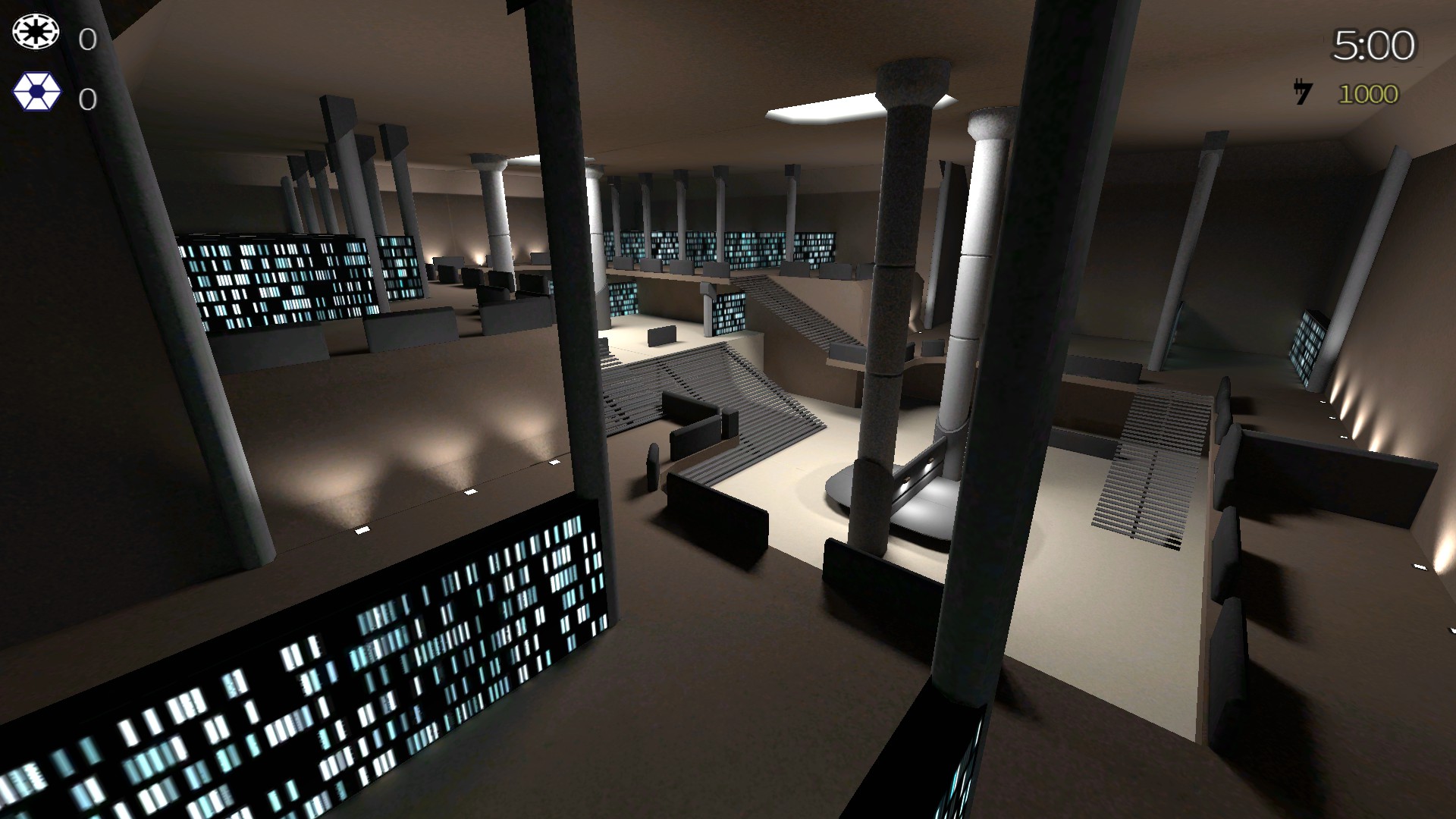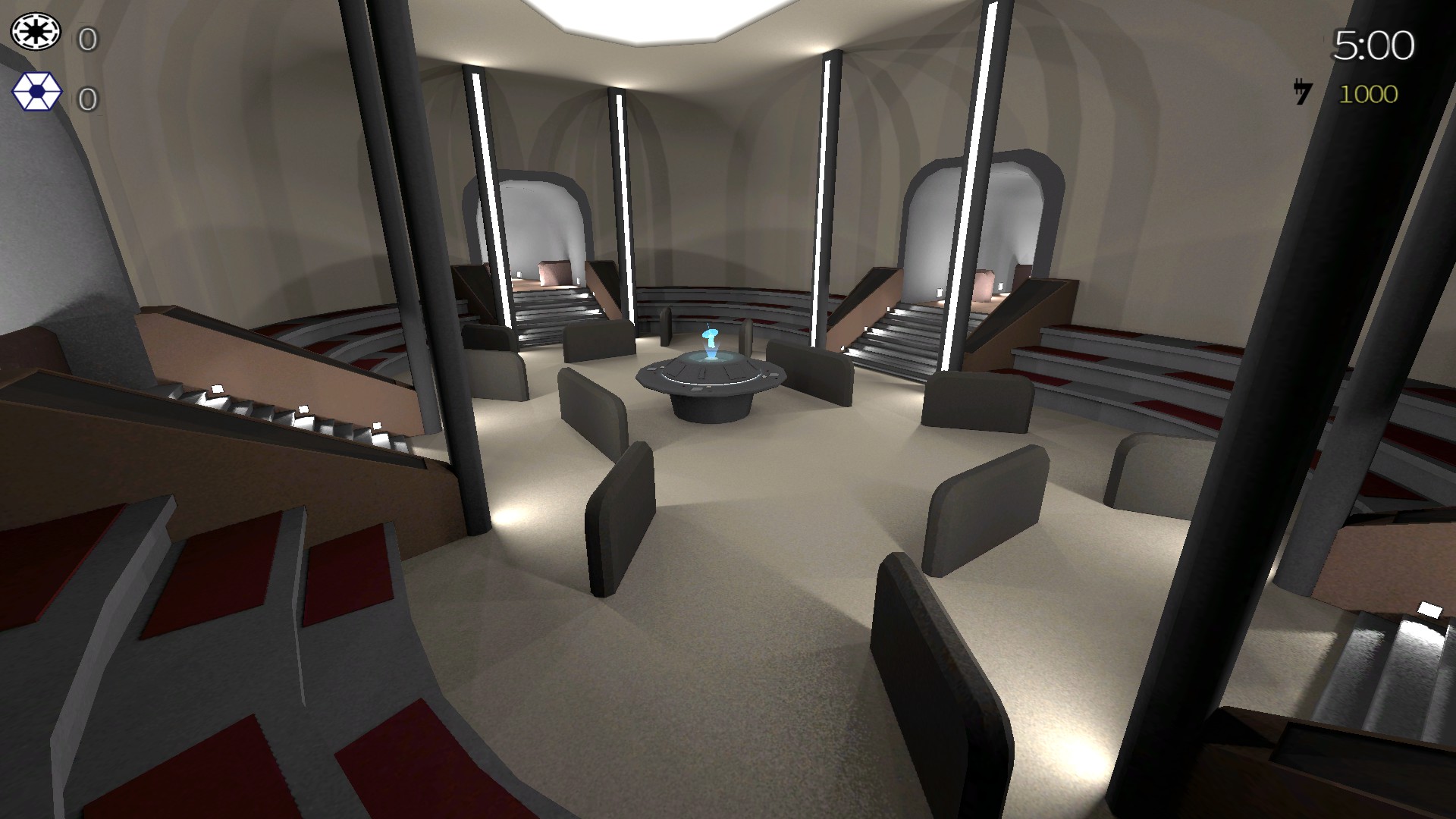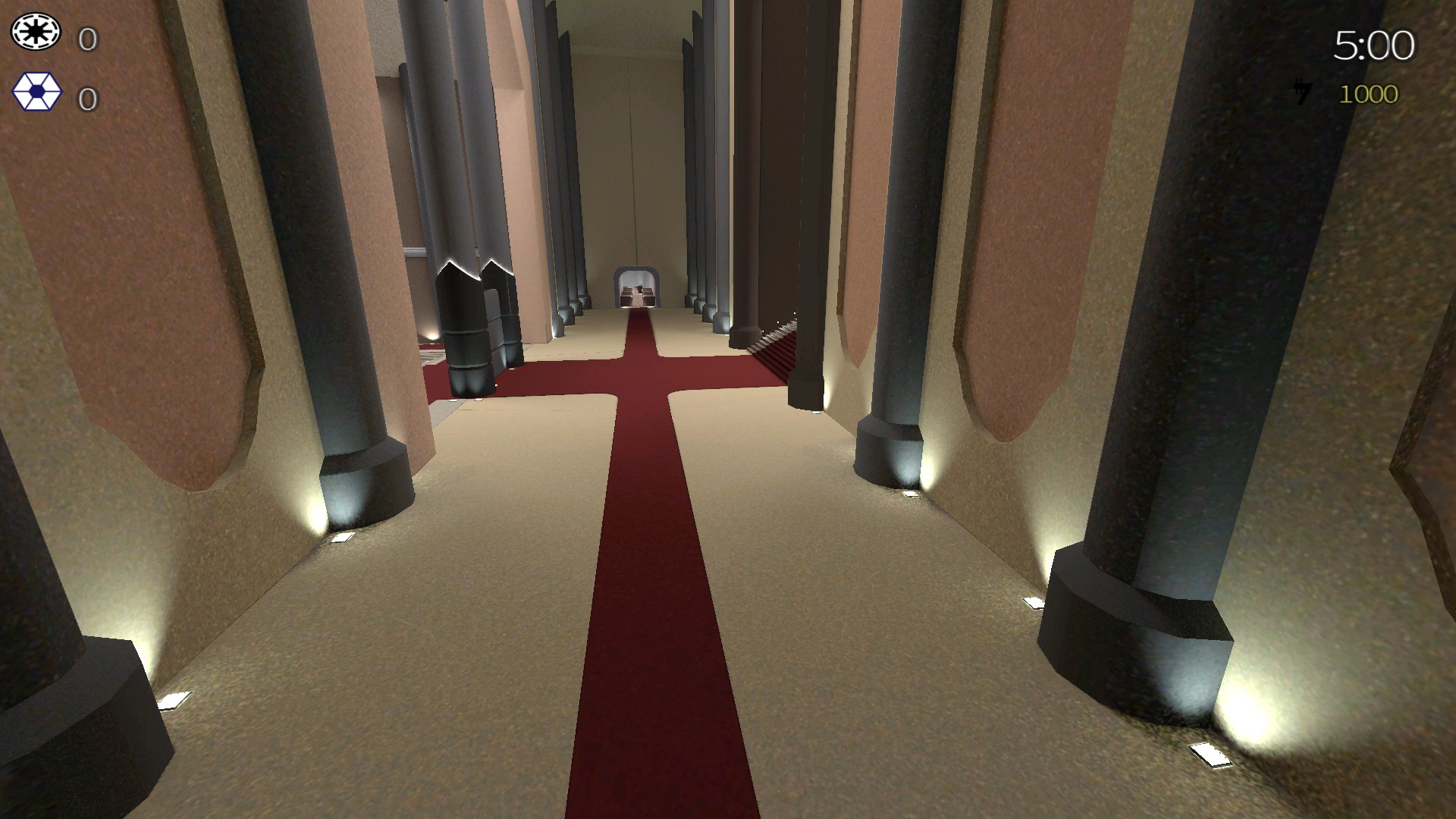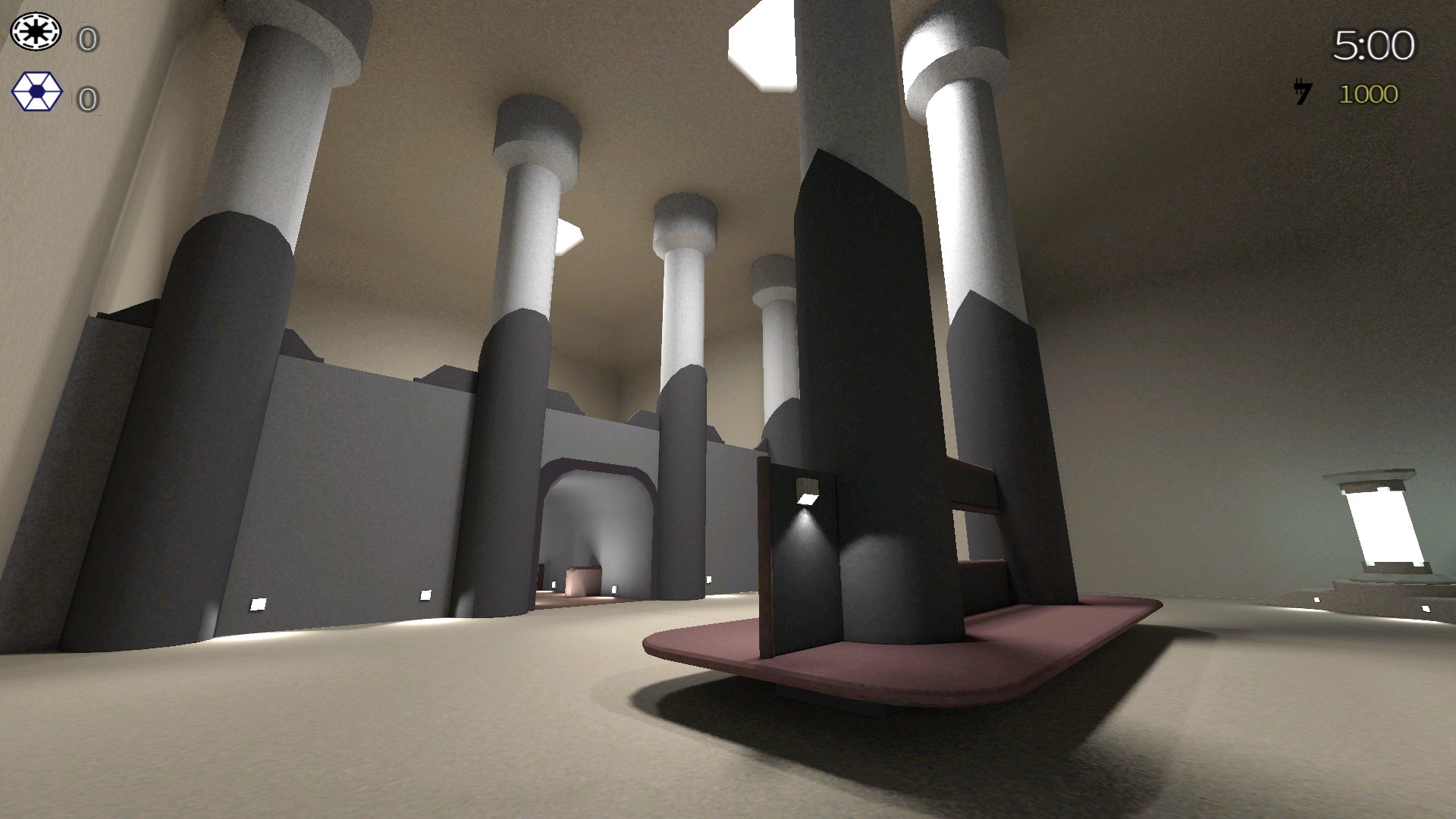 And then onwards to this room, and the council room(other team spawn):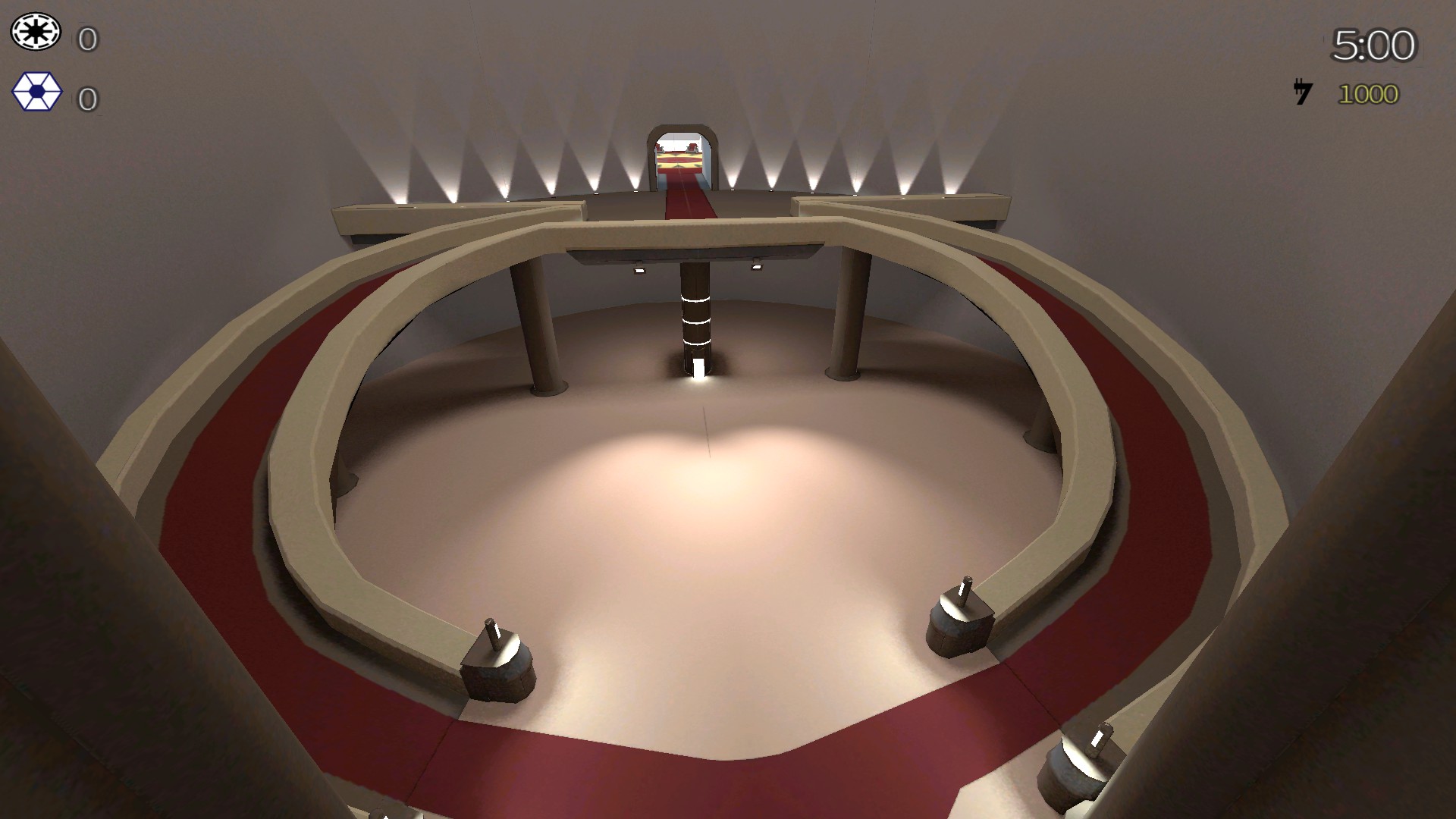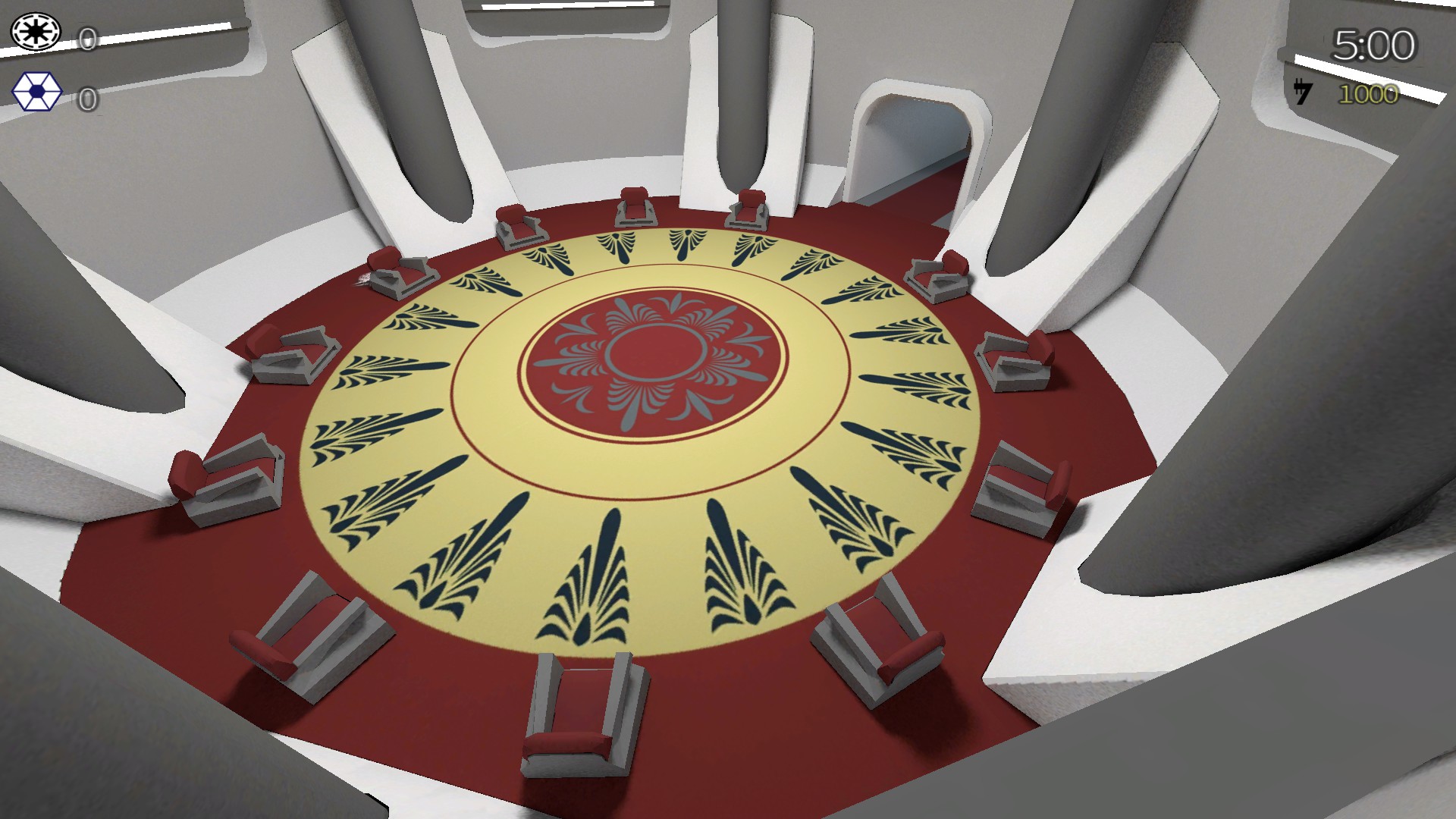 Let us know what you think in the comments and keep following the mod. Thanks for reading!