Hi-diddly-ho, everyone!
It's that time again - time for another update on the state of Ages of the Federation!
First of all, however, we'd like to introduce you to a new friend of ours - Weston.
Weston is currently taking a gap year between graduating from college and starting medical school, and has been an ardent player of the Fleet Ops mods for the original Armada games. To keep himself busy, Weston has been teaching himself to code and has started his own unique project on the Unity engine inspired by the excellent Fleet Ops mods. Weston contacted us a short while ago, and seeing the progress he's already made and hearing his ideas for his mod, we've agreed to let him use some of our art assets from Armada 3. Weston's still working on his own (this is his personal project), but we're in frequent contact with him and we're very impressed with what we've seen so far. We're excited to see what he can do!
We'll be sure to keep you updated on Weston's progress on what has tentatively been named Star Trek: Final Unity.
"That sounds great, Orion, but quit yer yappin'! What's been going on with Ages of the Federation!?"
Those of you who follow Gul-Dukat's series of livestreams, you're probably aware of most of the progress that's been made. Indeed, Gul would prefer if you all followed his livestreams 'religiously' (his words), for that very reason. Catching livestreams lets you watch the mod being developed in real time, and offers you the chance to directly ask us questions as we work. They're always fun and viewers might be privvy to some hints about upcoming content. Here's the latest installment:
Filling the gaps
Max and Hobbs have been hard at work filling the gaps in our ship lists, focusing mainly on the Romulan faction. First to be crossed off the list has been the humble little Cabbage (lol) planetary bombardment ship, a design inspired by Starfleet Museum. We're actually using a handful of designs from Starfleet Museum and we've been surprised and impressed by just how well the retro sci-fi look manages to fit in with the rest of the mod.
Also, when we're not guffawing at the Romulans' suspiciously phallic starship design philosophy, work is currently continuing on the Romulan colony ship.
Finally, the enigmatic Undying_Nephalim popped his head above ground recently to provide us with the Romulan titan shipyard. The Romulan's list of space stations is slowly growing.
It's always great when Neph shows up because he always has something amazing up his sleeve. Kind of like Santa Claus, but less of a sellout.
Muh 'bilities n' stuff
Bane, Gul and co. have been working diligently on special abilities. In fact, most of the Federation fleet has functional abilities at this stage. Our code-monkeys have been locked in a dark room at an undisclosed location, laying out the mod's innards and making sure the game doesn't crash every time you so much as click an icon. The mod continues to progress at a cracking pace. More and more icons are being created and implemented and the research trees are well and truly taking shape. Hobbs has been working hard on creating brand new menu screens, with the aid of background images by our resident artist KillaBC. We'll be posting more images of the menu screens in time, but here's what the new main menu screen looks like.
In addition to his 3D modelling and texturing, Max has also returned to the vital task of creating distinct and easily identifiable particle effects, marking when a ship in game is using or being affected by a special ability. Here's an example of the Ares using its 'Fire at Will!' ability, which increases its firing rate.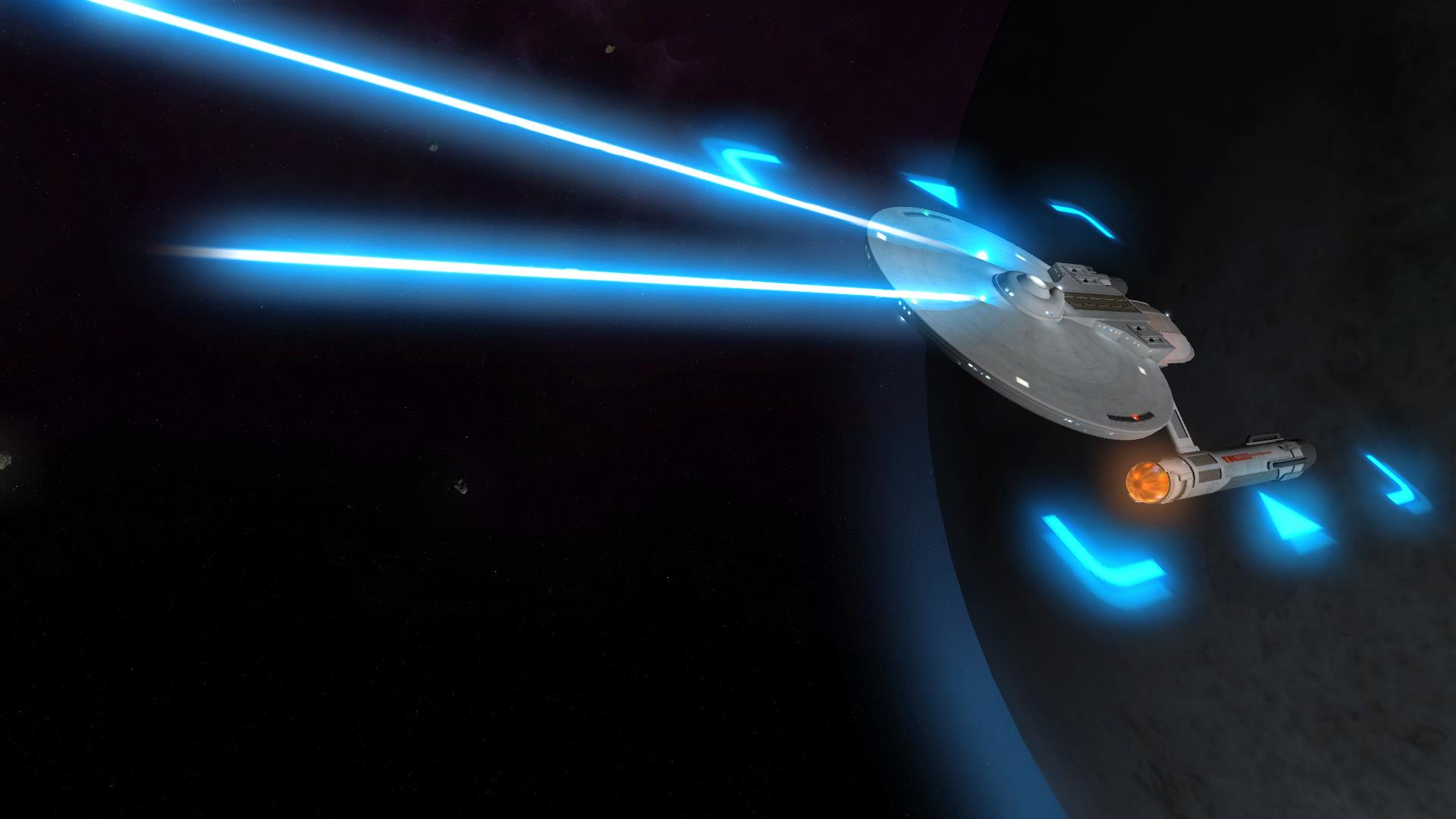 Meanwhile, I've volunteered to help out by writing the mod's strings, basically the pieces of text you find in game that describe ships, abilities, special effects, etc. After volunteering I found that there are literally thousands of them. Yay.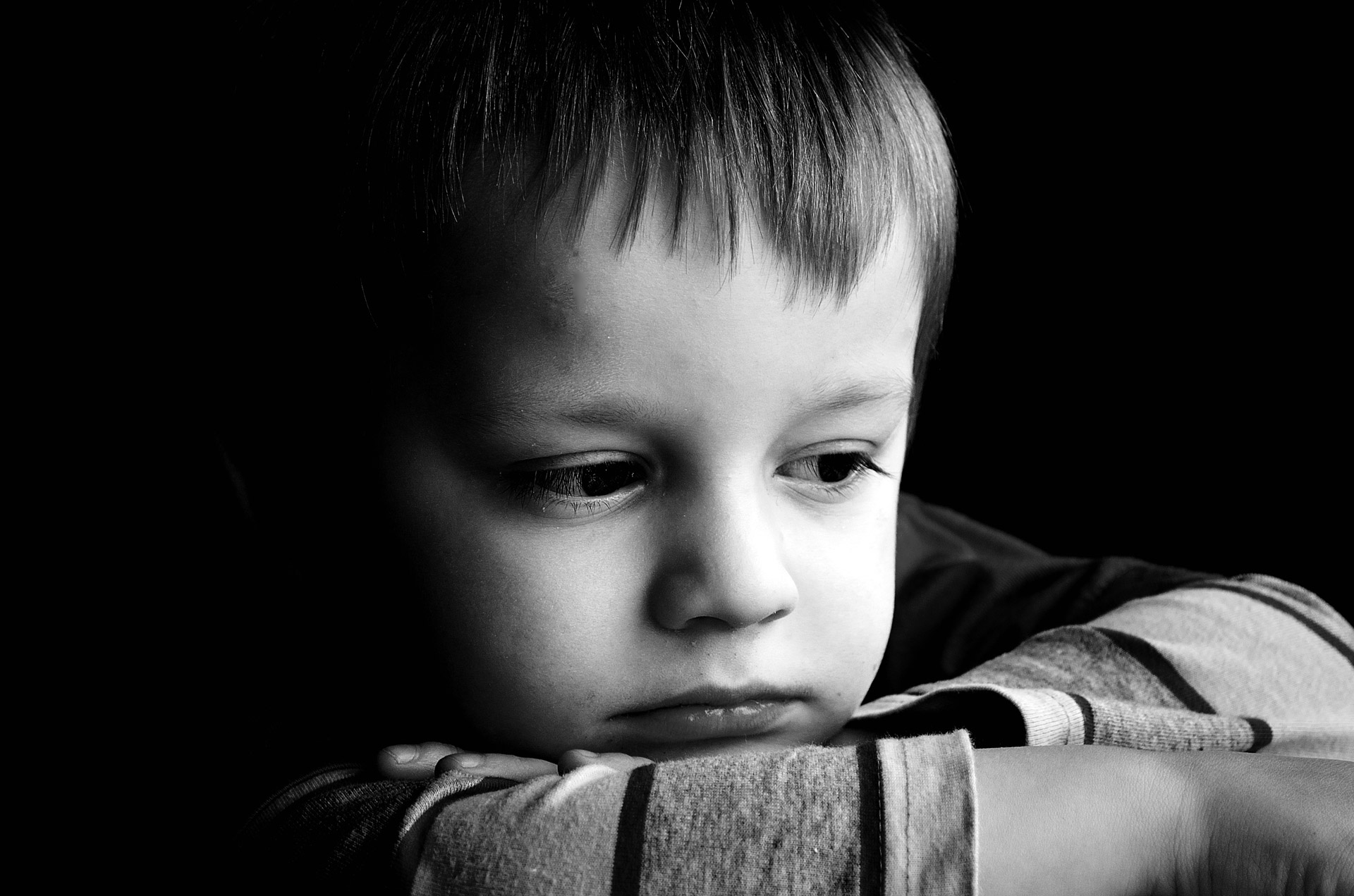 Me, ecstatic
For semi-regular updates, follow our Ages of the Federation ModDb page: Moddb.com
That's all for now. We'll be sure to bring you another update soon. Remember to catch Gul's livestreams when you can for live updates and the chance to chat with us directly.
'Til next time, stay classy. Or don't.
- OrionSlaver
For those of you who may be new to Armada 3, or perhaps have been away for some time, Gul has created yet another installation video guide, taking you step by step through the mod's installation process.
Enjoy!