So long time without updates... yet we still work on the mod. And not only on the maps, but on the game library code too.
Yes, we re-implemented (almost) all Opposing Force entities and now we can add new features beyond original Opposing Force capabilities! You can see one of new features on the screenshot: displaying following soldiers in player's HUD. Sorta like in Half-Life 2, but it also shows soldiers' health.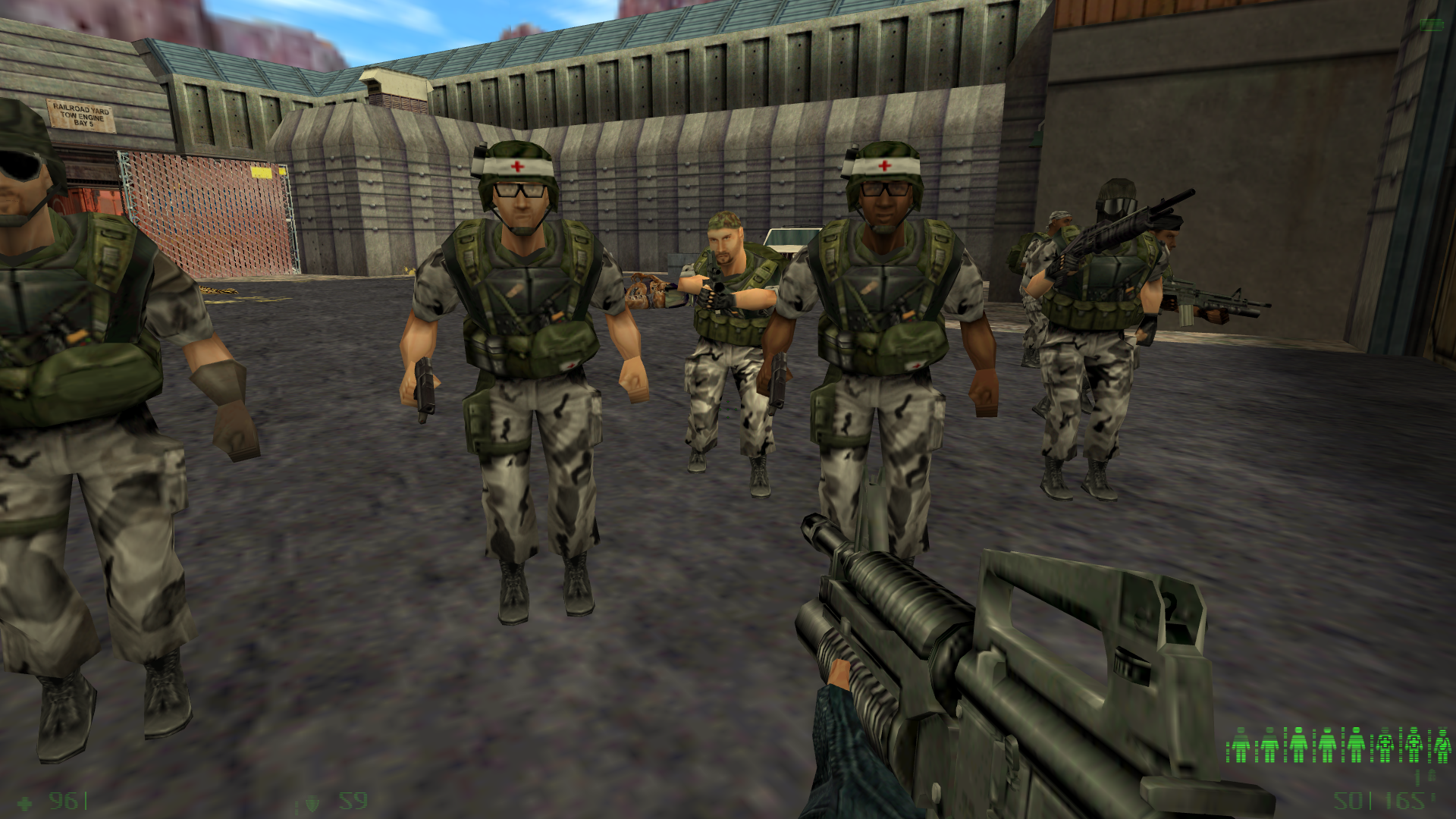 But there will be more. The mod will feature new monsters besides ones from Opposing Force, and some old monsters will even get new abilities.
Having a source code also means that now we are free from Half-Life and Opposing Force bugs (there're lots of them), so the game quality must become much better.
As for mapping the work is still in progress. We discovered that the mod at the current state does not have enough places with open space and we're working on something epic right now. It's gonna be huge!

Our Discord group