Scarlet Rivensin: The Ruiner is now available for Windows 32-bit & 64-bit. More than just a port, the game has received a very large amount of fixes, game play balances, quality of life improvements, new maps, new weapons, visual upgrades and new game play mechanics.


RELEASE HIGHLIGHTS

+Dhewm 3 source port:
Multiple operating systems supported including 32 & 64-bit. Better support for modern HD displays. Many fixes and tweaks over the original Doom 3. Source code can be compiled to run on Windows, Linux, Mac and more.
+Balance changes and new gameplay mechanics:
Every weapon has received changes ranging from small to large. New defensive abilities have been added including kicks and a telekinetic shield to block enemy attacks. Sword combat is now fully directional based & supports light, medium and heavy attacks. Special moves are faster to perform for a more fluid experience. A walking & aiming system has been implanted for an improved & more deliberate experience using fire arms.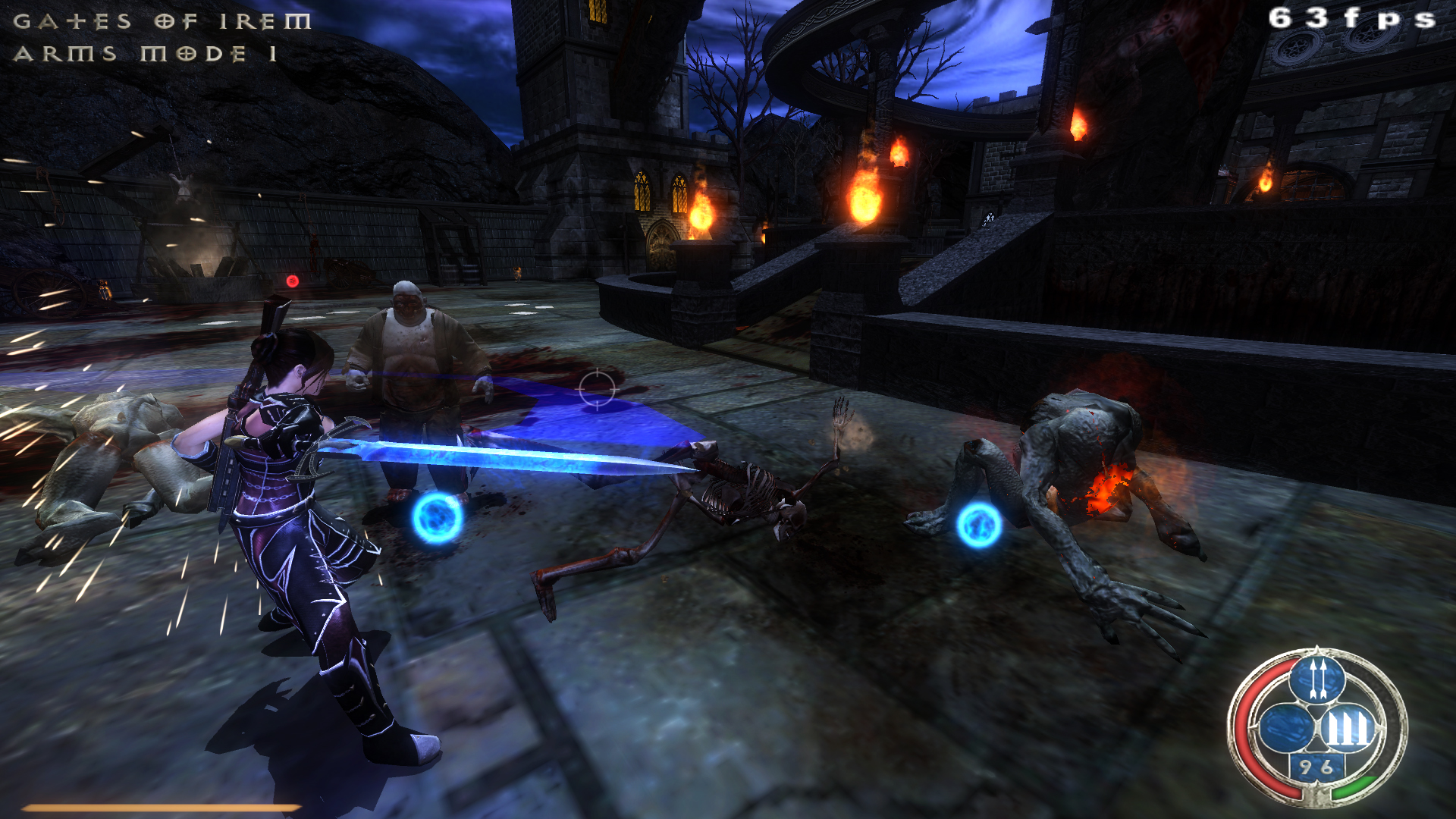 +Improved Visuals and new effects:
Many textures and images have been updated and resolution increased. This includes the main menu, cross hairs, particle effects, hud, player model, weapons and some of the enemies. 320+ images were updated and added. 80+ new and updated player animations were done.
+Bug Fixes and Quality of Life Improvements:
The main menu now features an about section. Here you'll find information on the game, the back story and game play tips. Each level now features objectives and tips. Numerous console warnings and errors have been fixed. The player can now carry up to 4 side arms and 3 main weapons. Nightmare mode is now properly supported for those seeking a true challenge.
+New levels, custom levels support and Doom 3 weapons.
All the original Doom 3 weapons have been ported and adjusted for third person gameplay. Each one now features a melee attack and most have a flash light attached. Including other fixes, this allows the use of vanilla Doom 3 user created maps to be played in Rivensin.
BJA's Lost Facility 3 map pack has been ported and included in the download. You can play the levels by selecting them through the new campaign selection in the main menu. The updated version features some minor adjustments for Rivensin's game play. You'll find a majority of the props in the maps can be picked up and thrown or used for cover against enemy fire. This includes vending machines, pipes and even toilets can be hurled at your enemies. Fighting Sarge and running low on ammo? Hurl his BFG attacks right back at him!
+New weapons:
Doom 3's hand grenades have been replaced with a grenade launcher. The current model is a work in progress. Hidden within the Lost Facility you'll find the Assault Rifle. The Rifle has increased damage and tighter spread over the machine gun.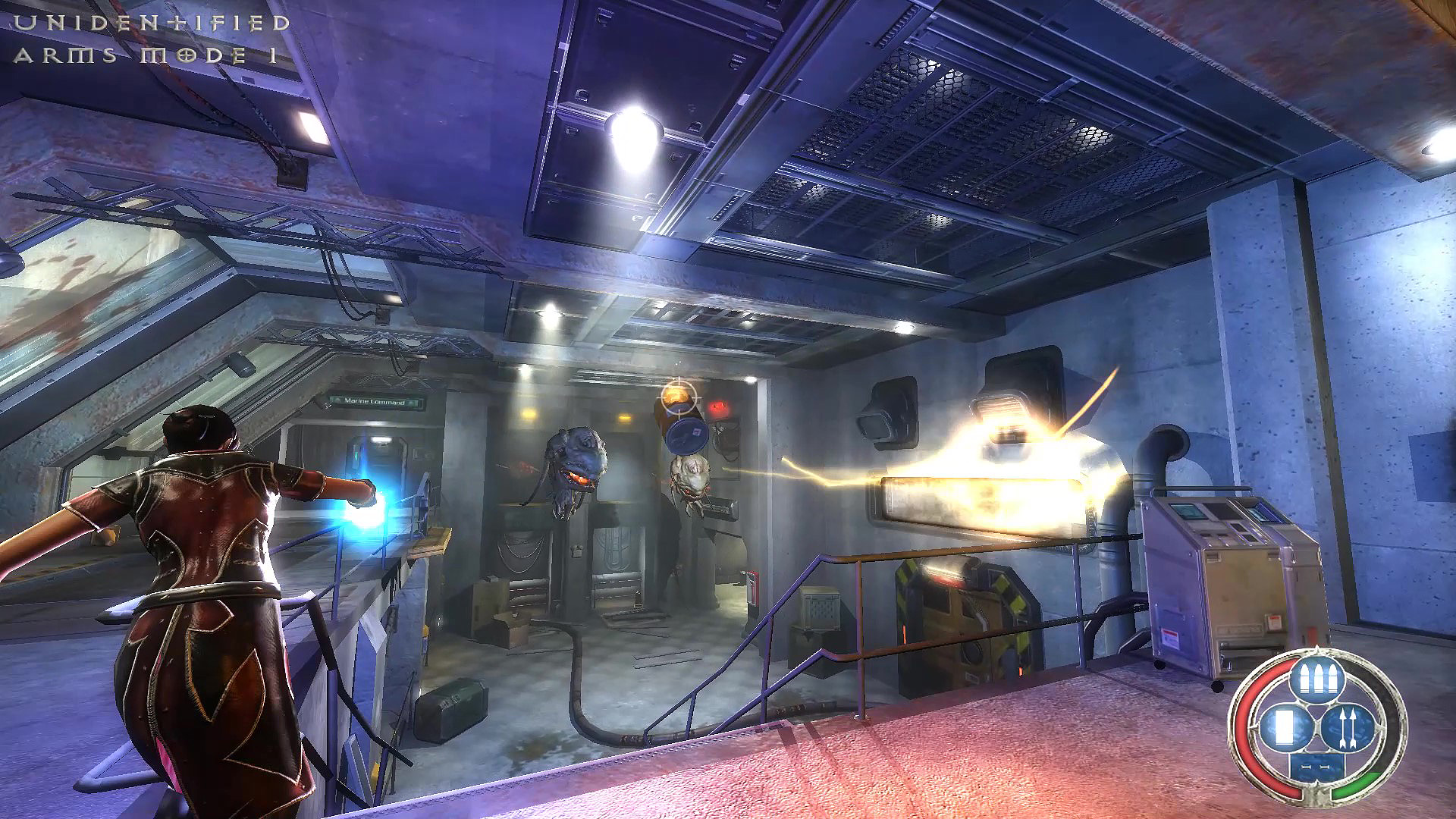 Rivensin is only available for Dhewm3. It is currently available for Windows 64-bit and Windows 32-bit and comes bundled with Dhewm 3 1.5.0 release candidate 1.
HOT FIX PATCH ADDED 11.18.18
*Fixes save game corruption*
ONLINE README, TROUBLE SHOOTING, FAQ AND INSTALLATION GUIDE
I would like to thank everyone for their help and support. This week marks the 8th anniversary of the 2010 release. It was great to revisit the mod and working with id tech 4 again. If you have any issues running the mod or questions please feel free to ask.
Cheers!
-Rev