Patch 3.3.000 is foremost a compilation of all content post version 3.0, as it includes Patch 3.1, Patch 3.2, as well as all of the version 3.2 Hotfixes. In addition to that, it also includes a ton of minor fixes, such as the "cleaning up" of numerous biographies, some completely revamped biographies, updated titles and ranks for characters, and also general text and grammar fixes. One particular piece of new content is the script that allows for the Yanzhou faction (Lu Bu) to recruit Liu Bei, Guan Yu and Zhang Fei after defeating the Liu Clan and capturing the city of Xiapi. This roughly follows historical records, as the three brothers briefly served Lu Bu after the latter had taken Xu Province from Liu Bei in 196. Below you can see a screenshot of when the oath brothers spawn: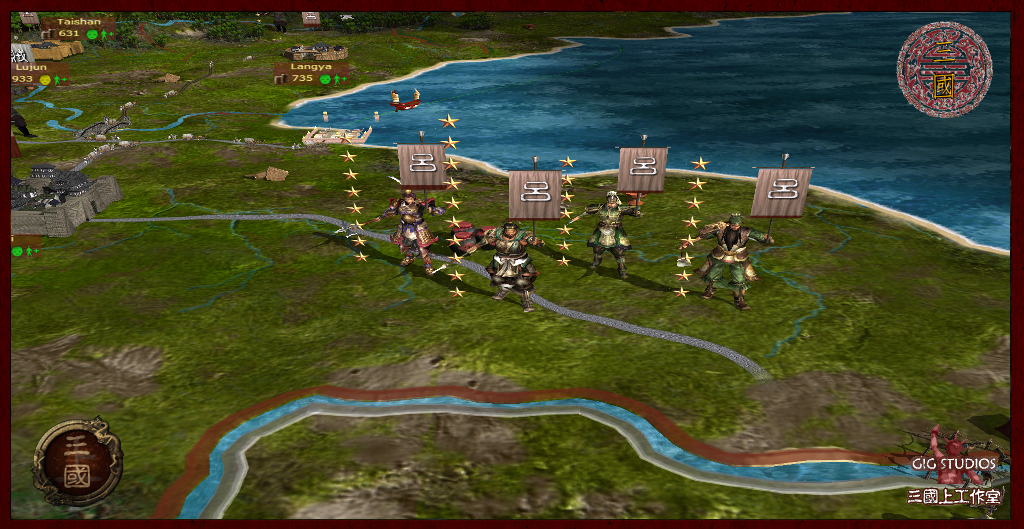 The most major change in this Patch is the overhaul of the regions and settlements in Yan province, with smaller modifications made to Xu and Yang provinces. In Yan, the city of Jiying was renamed Dingtao (principle city of Yiyin commandery) and moved further away from the Yellow River. Puyang was moved southwest to a more historically correct location, Jibei (home territory of Bao Xin) replaced Puyang's previous location, Xiangcheng was renamed to Yangdi (principle city of Yingchuan commandery), Luyang was renamed to Xiangcheng (more correct location), Xingyang was added near Sishui Pass, Ruyin was moved further southeast, and Wuyin was renamed Chenguo and has become the starting base of the Chen faction.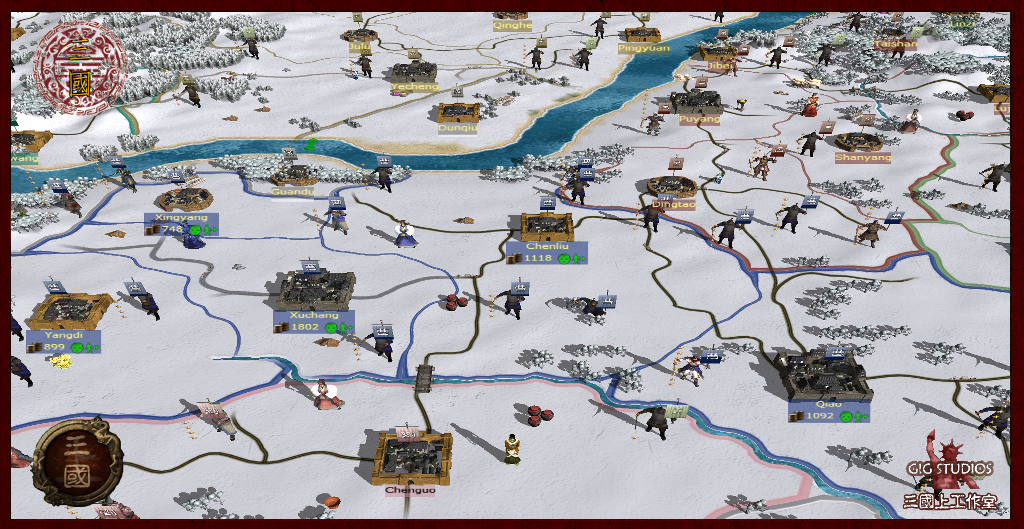 In Xu province, Pei was renamed to Xiaopei (Pei commandery was rather large, with both the cities of Qiao and Xiao being a part of it). Pei commandery was split in two - Qiao the city of Peiguo commandery and Xiaopei the city of Qipei commandery. Along with this the locations of Pengcheng and Xiaopei were switched, as per their real life locations. In northern Yang province, Huailing was renamed Huaiyin (a much more important settlement) and moved further north along the Huai River. Linhuai was added near Shouchun on the Huai River, Guangling was moved further south, while the city of Wucheng was added and given to the Yangzhou (Liu Yao) faction, making them a two region faction now.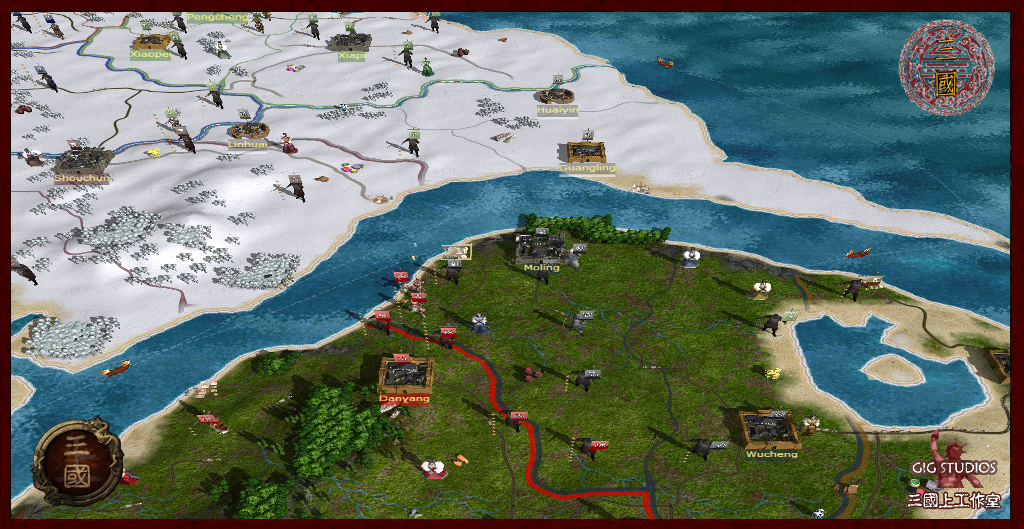 Click here to download Patch 3.3.000. To install the Patch, you must have at least the base 3.0.000 version installed. If you do not yet have the mod, first download and install the base 3.0.000 version and then do the same with Patch 3.3.000. For further information, questions or comments, please visit our official forum over at Total War Center.