Good news everyone! :)
I am pleased to inform you that official English version of the OGSE 0.6.9.2 R2 is ready and available for download in the downloads section. It was a long process, requiring much time and effort, and I hope you enjoy the result. When translating we tried to make the text as lively and literary as possible, and to translate all the humor and idioms. The main work on translation was done by Filon - our full-time translator and editor, restyling and proofreading of texts, as well as testing of the final version was done by SimplyYuri - one of our mod's testers, working in our team almost from its very beginning.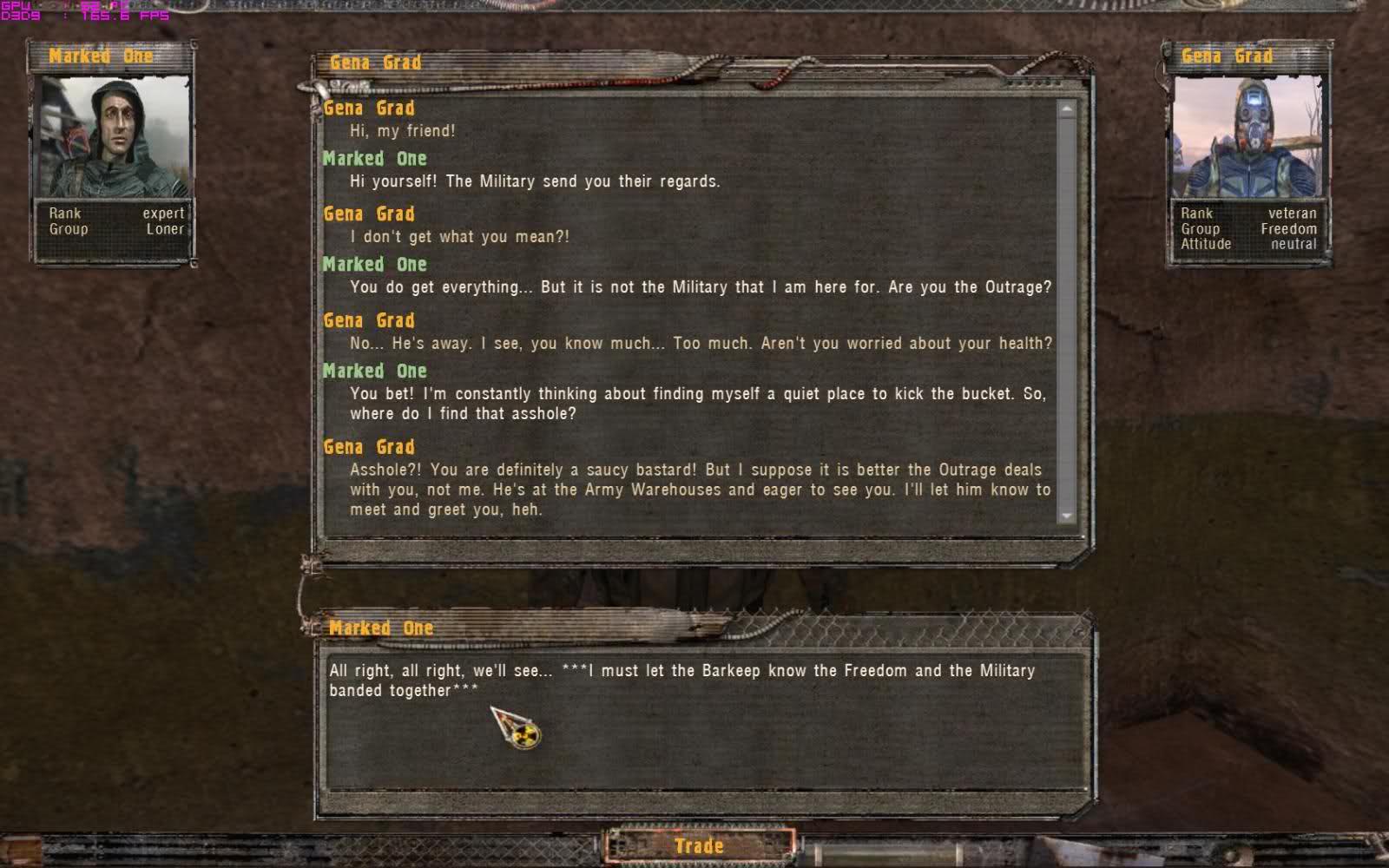 The installation package is entirely in English, as well as all the documentation. The mod is packaged in an world-wide game version format archives. This is done in order to provide the best performance - the game engine is optimized for work with it's own game archives, and the packed version runs 10-15% faster than uncompressed, plus this eliminates little freezes due to the caching of extracted game resources from the file system. Accordingly, since this version of the mod is packaged, the "tall grass" and "widescreen scopes" options in configurator working as it should. Please note only that test all conversations in the game is impossible for us due to lack of time, so if you found a repeatable crash to the desktop in some of the dialogues in game - be sure to tell us about it, to fix that as soon as possible.
In addition to complete installation package, I've uploaded another package with the unpacked files needed to make translations into other languages - if you want to make a German or French version, you can download it. When your translation will be ready, I'll post it to our downloads section.
In case English release is inaccessible via downloads section because we repackaged it and authorization of install package takes a lot of time, I've created a mirror on our own ftp, so you can download mod directly from there: Ogse.ru
Please use this link only then English release are inaccessible via downloads section!

By this link you can in any time download latest installation package version. Sorry for any inconvenience caused by recompilation of package. There can be some problems with Steam game releases, If you experience any installing the mod - please notify me ASAP.
If you have any problems installing or running the mod, please read installation tips, which can be found at mod release download article!