Hello, everyone! I have some news about OGSE 0.6.9.3 translation.
First of all - multilanguage assembly of mod is almost ready. We have brand new configurator and installer that supports russian, english and french. Game language can be changed in configurator before starting the game. Installer size will be about 3.5 Gb and mod itself will require about 10.5 Gb hard disk free space. And of course you won't need vanilla stalker installed.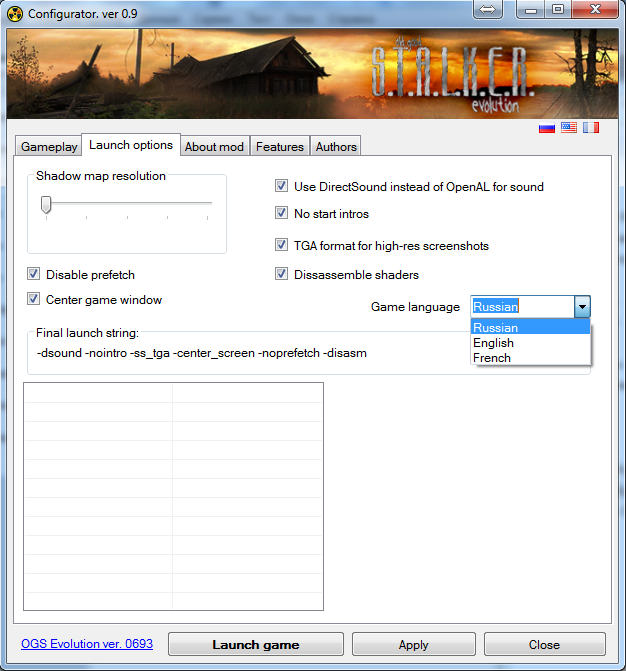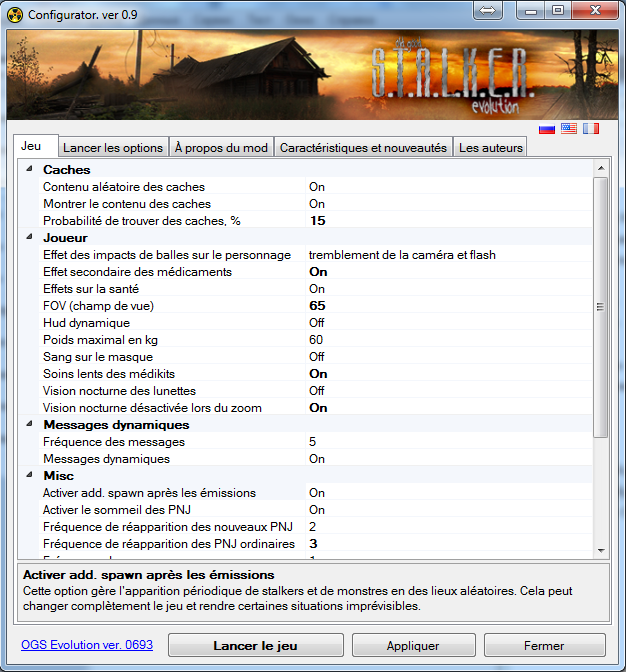 As for translation itself it goes to finish thanks to guys from official GSC forum and from here, moddb. French translation is almost ready, it's tested in game now. English translation will be ready to the end of january. So, keeping couple of weeks for testing and bugfixing, i think that it's safe to say about end of february as a mod release time.