Hi all! Its been a while since we last posted news, but here I am again, with a news post to ring in 2012!
2011: A look back
2011 was a year full of change for NovaCor. Most of you wont remember, but NovaCor began as something very different than what it is today. The Mod was originally set in the HL2 universe, and was intended to be in the style of old-school shooters. Time went on and I decided that what I really wanted to do was make my very own game, not just a HL2 based map-mod. I recycled some of the maps, changed the name, then eventually decided to completely eliminate the old maps as they just werent up to par. I had a lot of learning to do still.
As time went on I gained more and more experience with textures, and those also evolved to what we have today. We went from using Hl2 textures to custom textures...then, deciding those custom textures didnt really fit the Sc-Fi theme, I once again reworked them to what we have today. If you have the time, feel free to flip waaaayyy back in our images and see the major strides we have made since this Mod first began.
As time went on and I kept making improvements to the Mod, I also picked up modelling and began the task of creating all custom models for the Mod, aside from weapons and NPCs. those were also improved upon multiple times, as I gained experience with modelling as well.
Now, I'll stop boring you with the history lesson and get on to the real news.
New Years News
We've been working hard on this Mod the last few weeks, making headway in mapping, textures, models and most importantly - NEW WEAPONS!
Magnum PI has been working on some new weapons, unique to NovaCor, and I must say I am very happy with the results. Firstly, he has modelled a Pistol for us, and Evil_Wevil has it all animated and complete. Evil_Wevil also did the weapon design for the Pistol, leaving me with, well, no real part taken in it at all!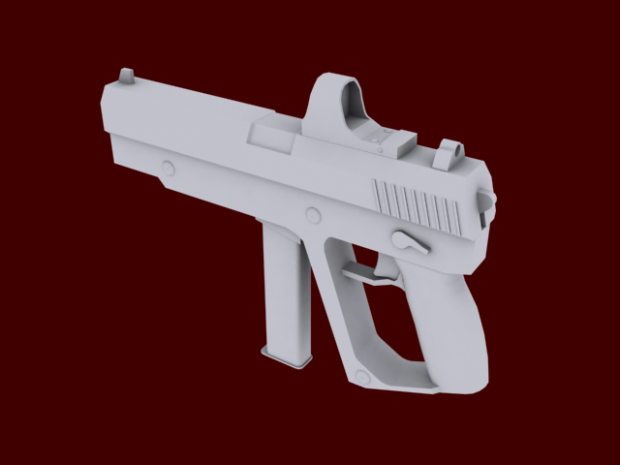 Also in the works is an Assault Rifle, which fires pulse rounds instead of conventional ammuniton as the Pistol does. Magnum PI is still working on this, but so far I am impressed with how its going. I personally did the design on this one, with Magnum taking artistic license as needed of course.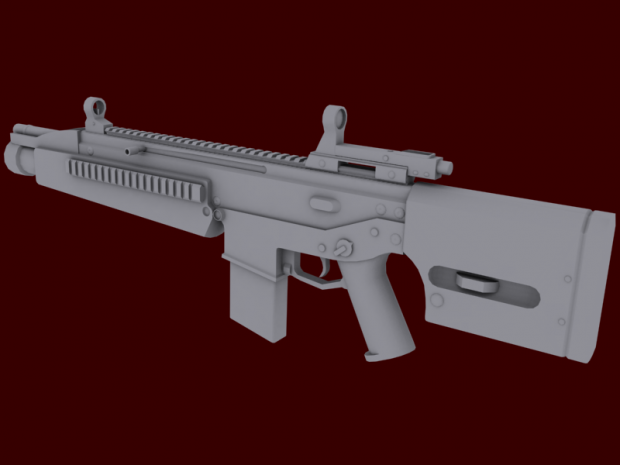 Evil_Wevil will also be animating this one, and I look forward to the end result! Both of these guys are real assets to the Mod, and Im thankful they have both taken interest in being a part of this project.
We are now planning to have 100% custom weapons for the Mod, which is a big step forward from scavenging HL2 Beta weapons and reskinning them and adding new sounds and muzzle flash for NovaCor.
Now, Ill breifly touch on the subject of Models. I have addressed this recently in screens, but a rehash for the new year cant hurt!
New crates, ammo containers, terminals and servers have already been created. We also have several new models not pictured, but I will post some screens in the very near future of those.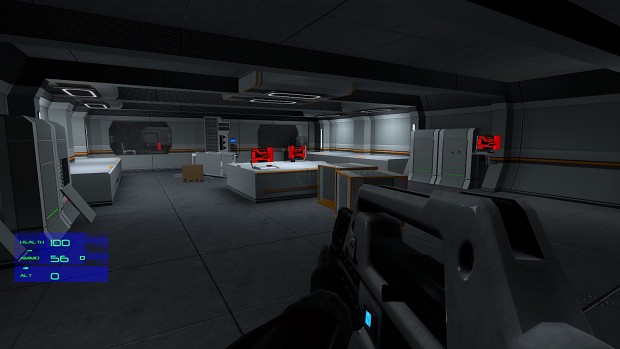 Next up is Mapping. Ive been reworking the three nearly complete Labwork maps as a main task lately, with some progress on new areas as well. Retexturing all of the old maps is a monumental task, as I also have the Tech Maps that were previously cut to retexture for inclusion in the Mod once again. The new areas pictured below obviously do not have detail in as of yet, as basic level design is what I do first and foremost. Detail comes after I am satified with the overall layout and 'flow' of the map, reducing time taken to move things around when changes are made. Below are some preliminary screens of the Engineering area, where you, the main character, are assigned.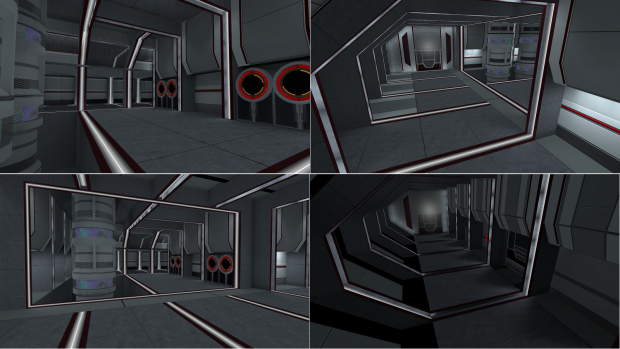 As stated above, just the basic construction is under way - no detail in place, and lighting very unfinished as of yet. I do want to show something other than those same old Lab maps Ive been showing you for months though! Im sure that gets boring, no matter what the changes are.
Well, thats it for the big 'New Years News' post. Once weapons are fully functional and tested, we will have some video to demonstrate them in action.
I hope all is well, and wish you all a great 2012!
- agent00kevin