Hey guys, Warman here!
It's been a while since I did an update and there's much to discuss. The main thing being we have been trying to fix or address some of the issues people pointed out on the campaign map screen. Before I show you guys our answer, I want to say that we are somewhat restricted by where cities are and some decisions we made were because of that problem. So keep that in mind upon viewing this.
Starting factions: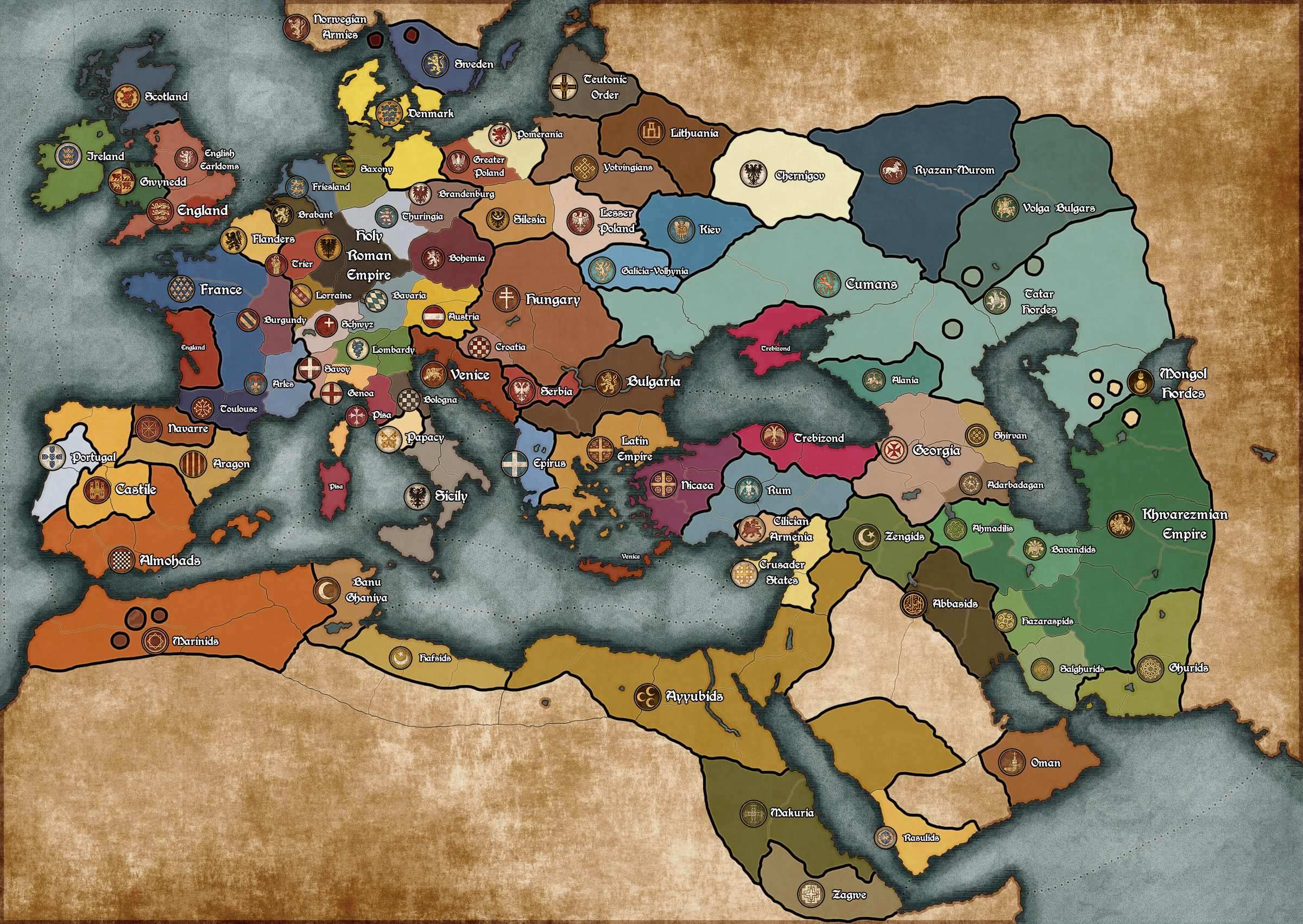 Emergent Factions: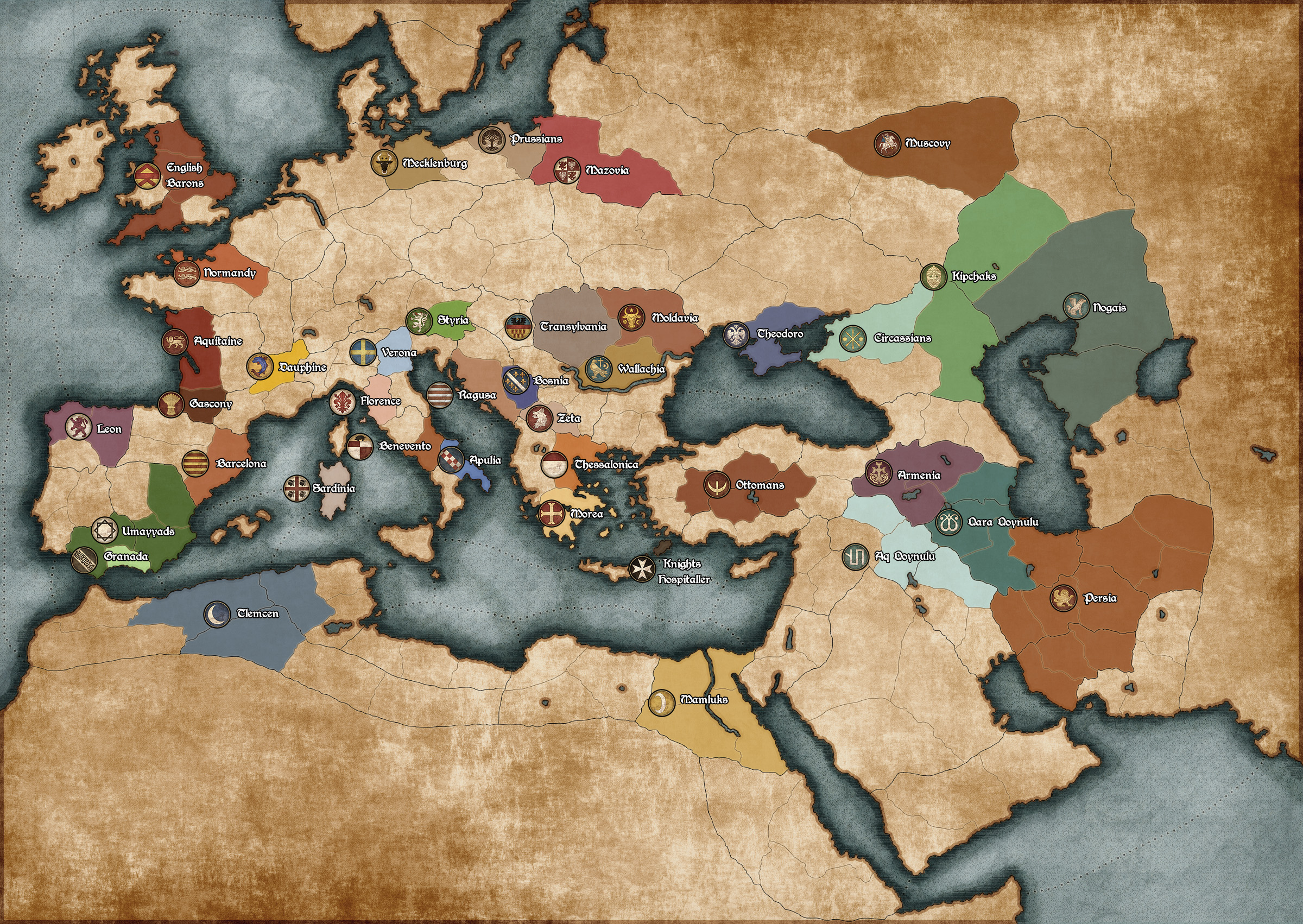 I hope between those two maps we satisfy most of the issues people brought up. We took out Bosnia and Leon to make things more accurate position wise for Serbia and Castile/Portugal. However we added in Brabant, Bologna, Thuringia, Norway(Kind of) and other horde factions like Tartars. We also fixed that little thing with Georgia, ;) Massive kudos to Jan for making these maps as well as these faction icons. I'll post a screen of the icons in the screenshot section.
Also we will be releasing a preview build for YouTubers in a few weeks so stay tuned for lots of coverage of MK. Anyways, I think that's it. Let us know what you think in the comments below but please note that these maps intend to be final in concept and we would prefer to keep it that way this time.