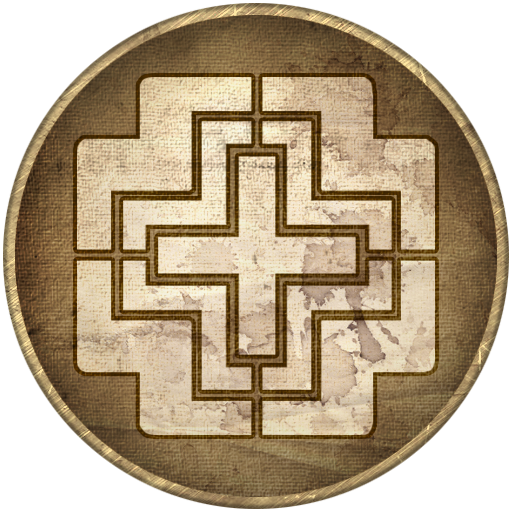 The Kingdom of Zagwe

Background

Before the Solomonids defined the image of Ethiopia for nearly a millenia a Agaw dynasty dominated the Ethiopian highlands, erecting monumental churches and carrying on the legacy of Aksum. Medieval Ethiopia is shrouded in as much mystery as its Christian northern neighbors in the Sudan. A isolated mountain kingdom surrounded by hostile powers that aggressively resisted all foreign incursions. Ethiopian warfare revolves around the yeoman peasant farmer, a loyal fighter who is able to march great distances barefoot at the behest of his emperor. Ethiopian armies are light, reliant on guerilla tactics and skirmishing to grind the enemy down. While they are light in comparison to all other powers, their speed, endurance and bravery makes them a enemy not to be underestimated.
A Note on Ranged vs. Melee Units

Most Ethiopian units, like in Makuria, are both ranged and melee, starting as skirmishers and being able to fight in melee if need be. Hence in this roster dividing units into ranged and melee is a slight misnomer, as most units can fill both roles easily, albeit a little less than units more strongly specialized for one role or the other in other factions.
Early Era

General:

Negusa Nagast Ras

The king of Ethiopia maintains a traveling capital, moving from region to region throughout the year. It is then also fitting that his bodyguard be as mobile as his palace.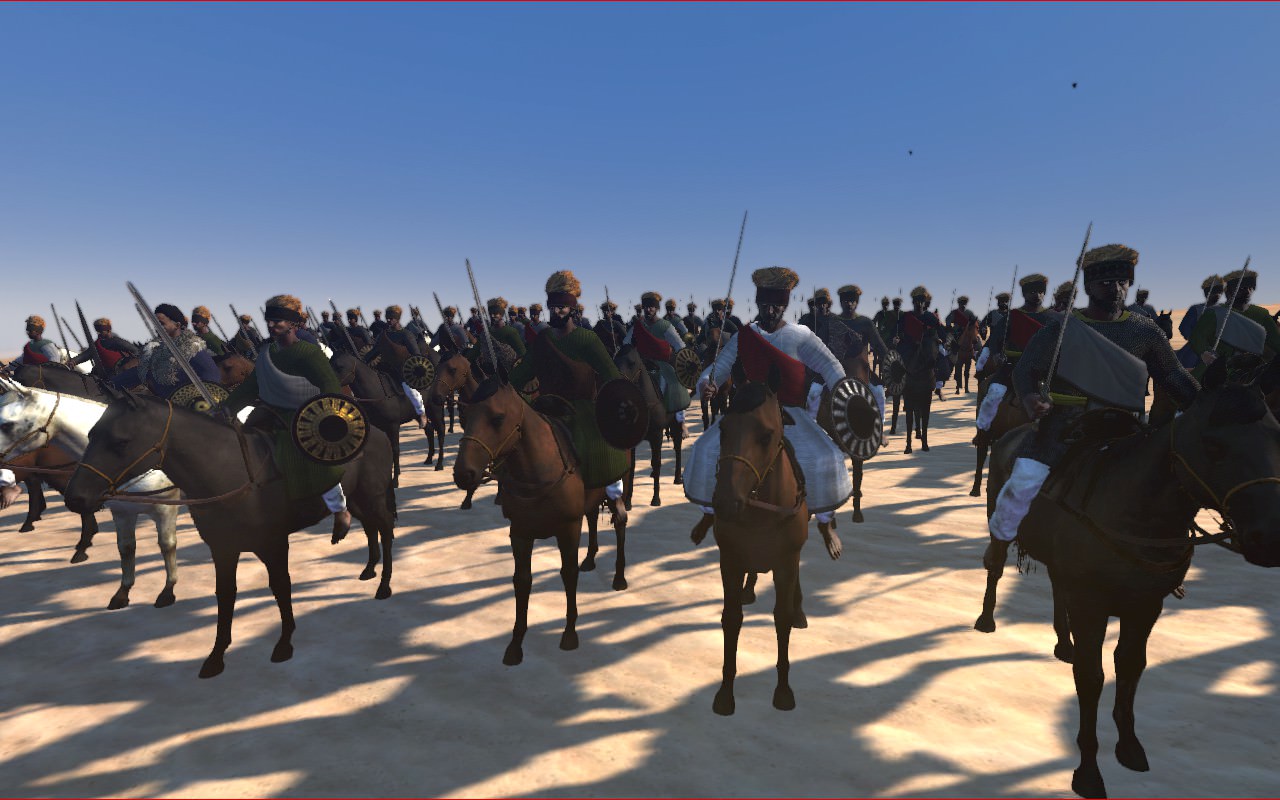 The Aqaytat were the closest to professional soldiers in the Ethiopian state, a term that would eventually grow to mean the very royal bodyguard of the king himself.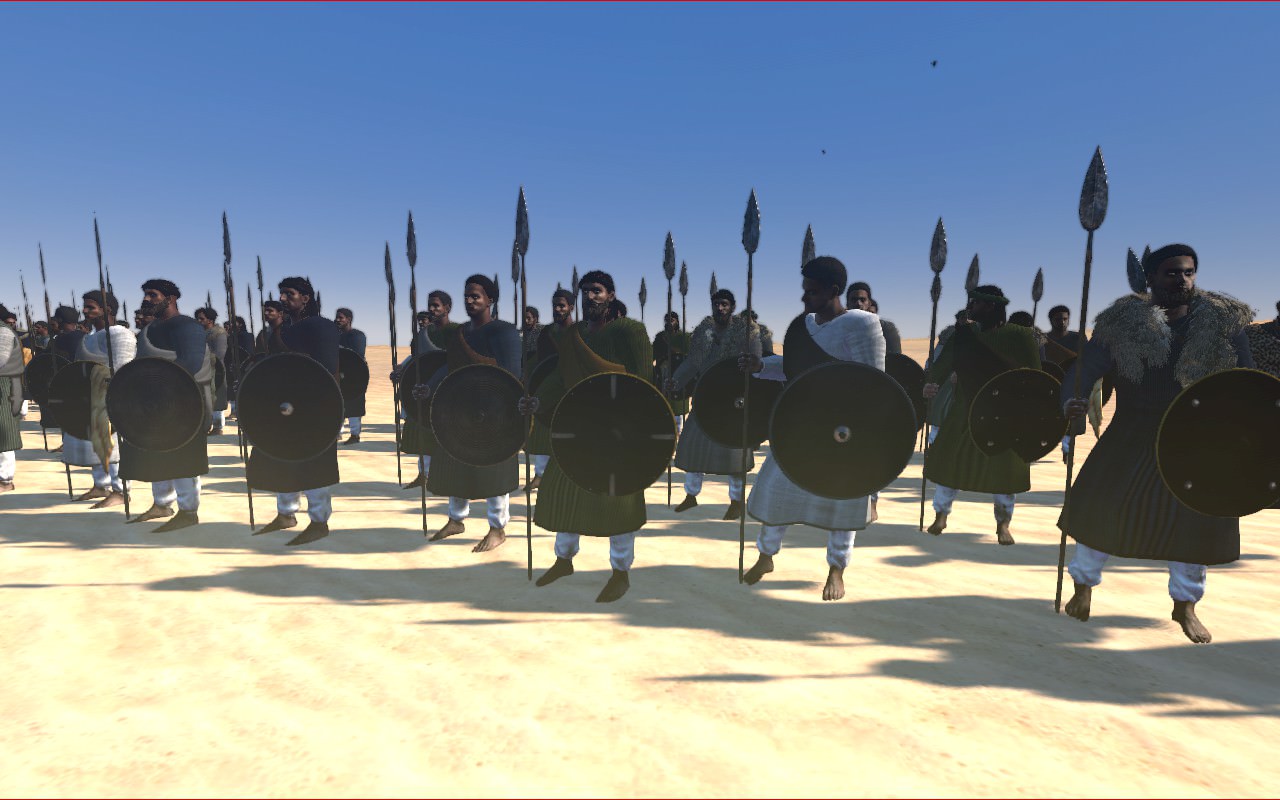 The Hadar were sent to the frontiers of the Ethiopian state to settle and pacify.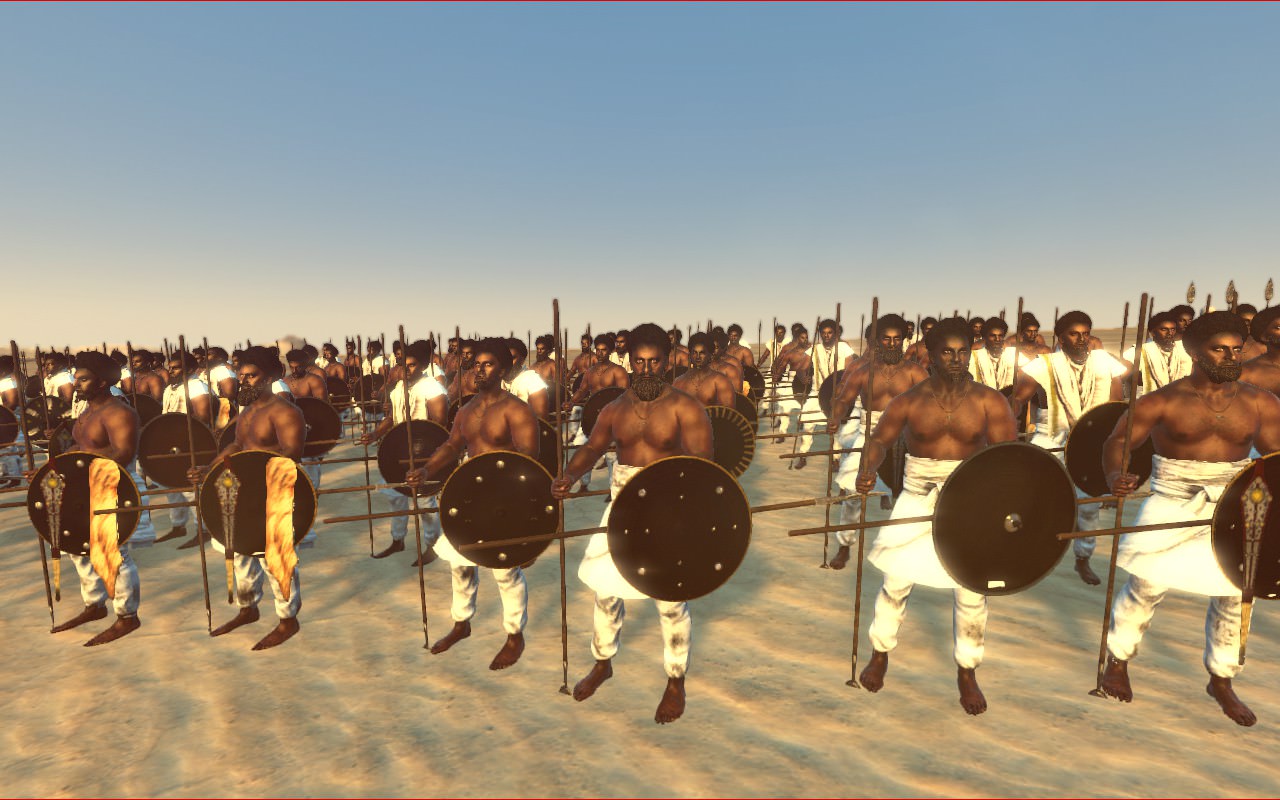 The Habesha tribes, or Angada, formed a shock element of the Ethiopian army. Comprised of the young men of the region, they were light and able fighters beyond the rest of the infantry force.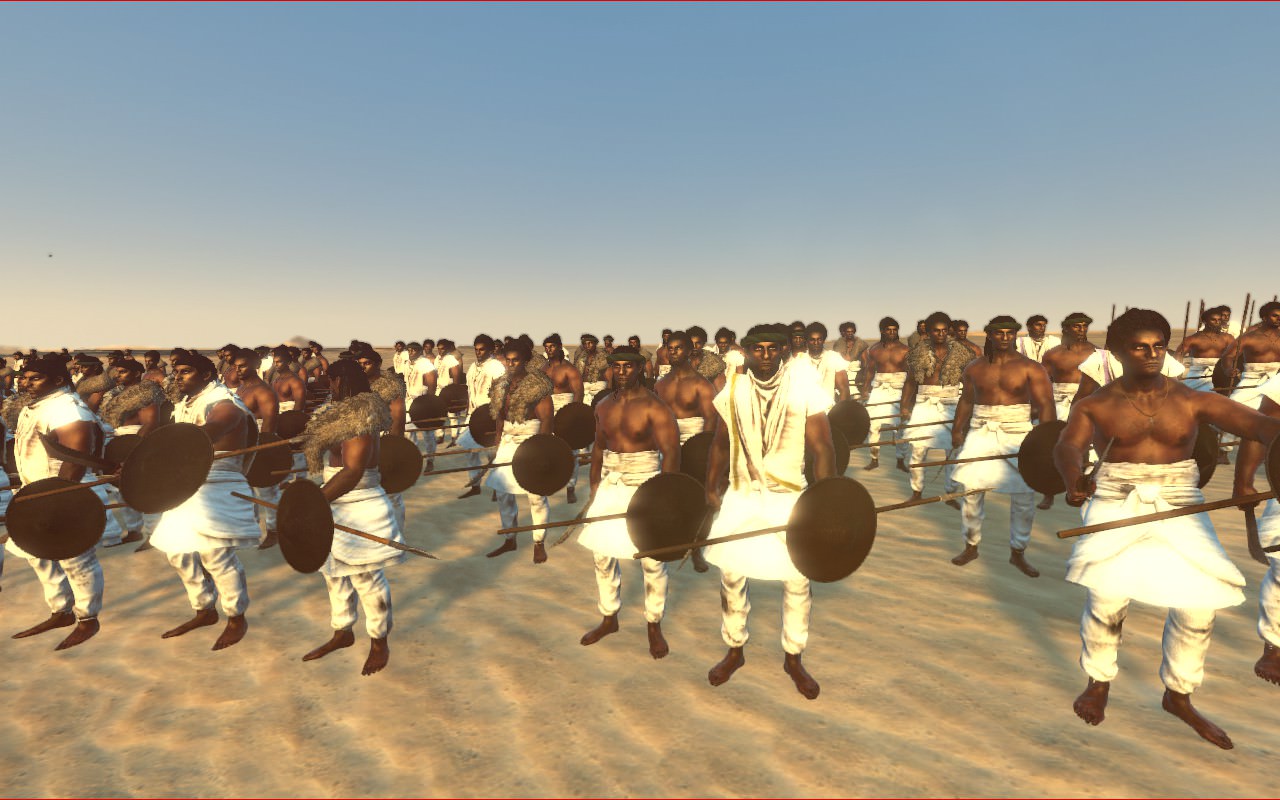 The sarawit are organized levies that form the backbone of the imperial army.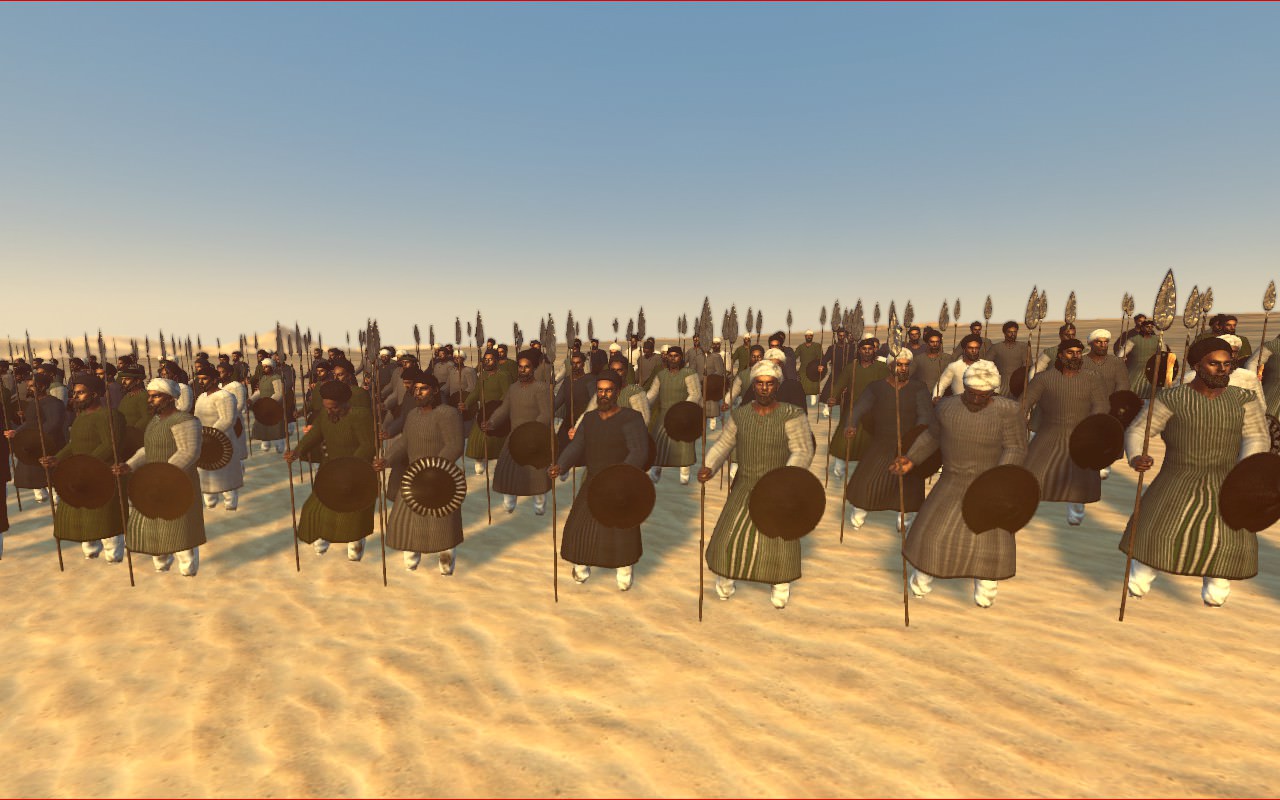 Ranged Infantry:

Bow Sarawit

While not as prestigious as the javelin, the bow is valued for its role on the battlefield.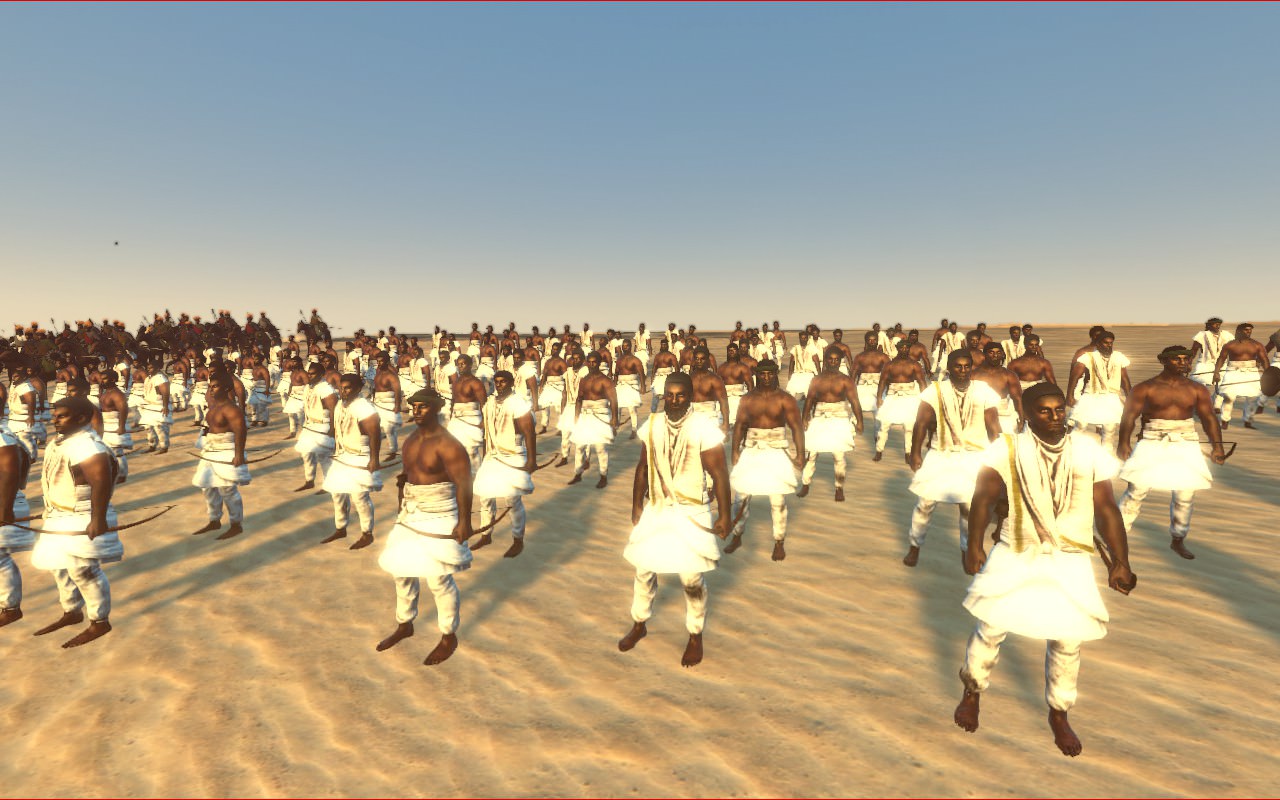 Melee Cavalry:

Heroic Horsemen

The mounted aristocracy is as revered in Ethiopia as it is in the Sudan. Though while their northern neighbours fight as heavy horsemen, here battles are fought with javelin, thrown with brutal accuracy and sureness of heart.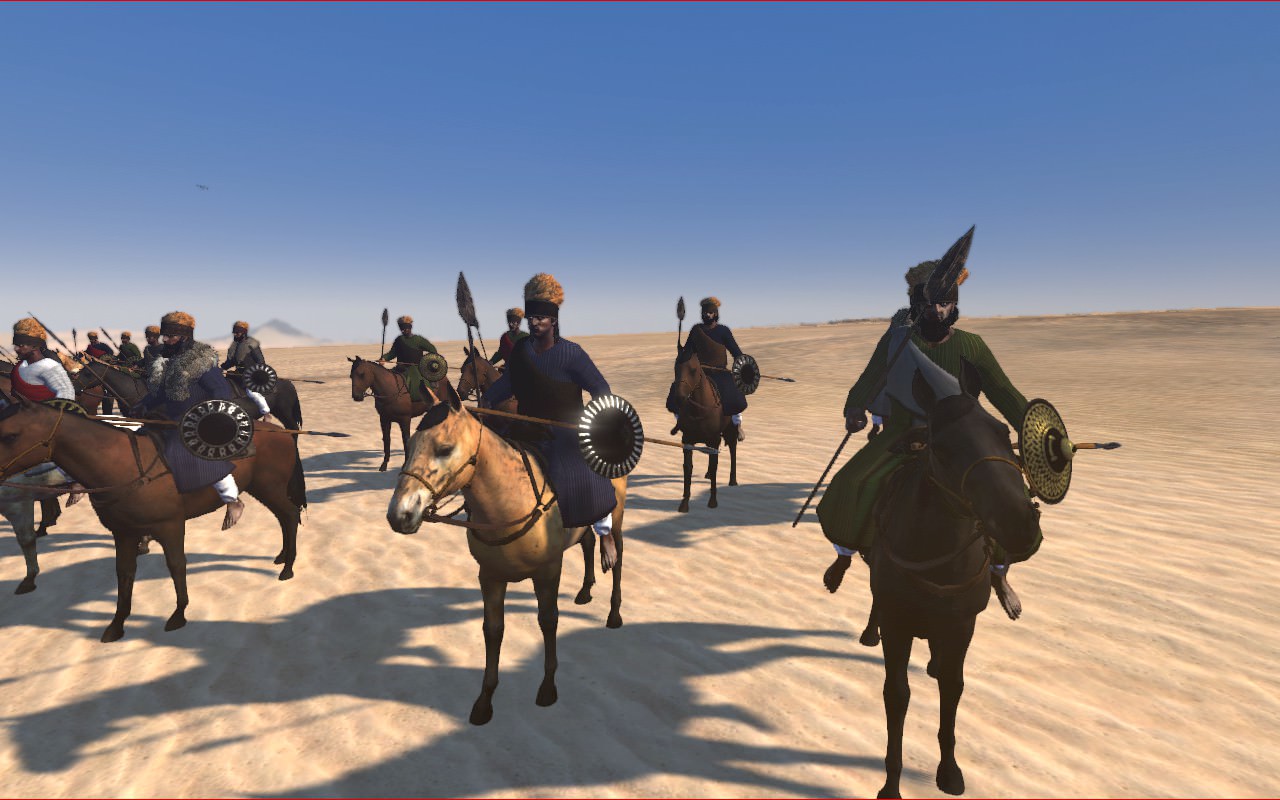 The cavalry sarawit form the flying wings of the Ethiopian army, pelting the enemy with javelins before riding them down in a rout.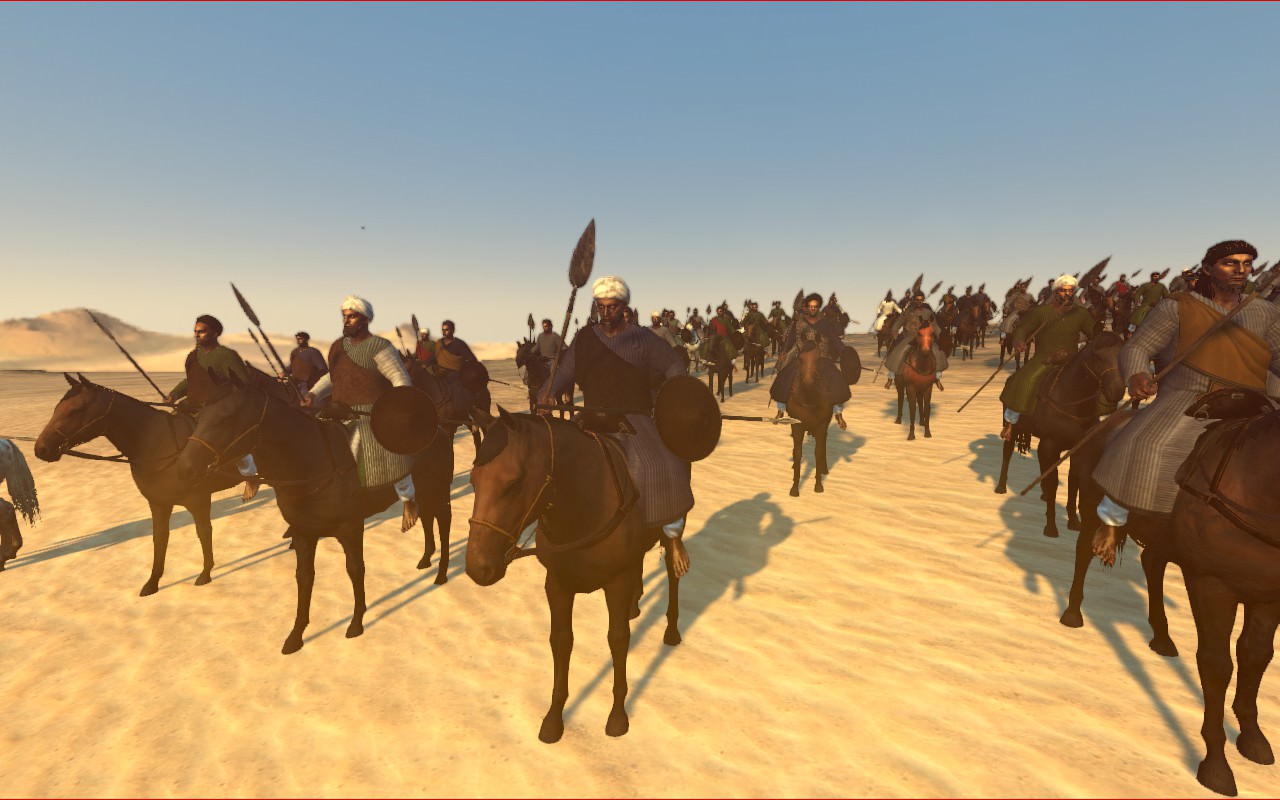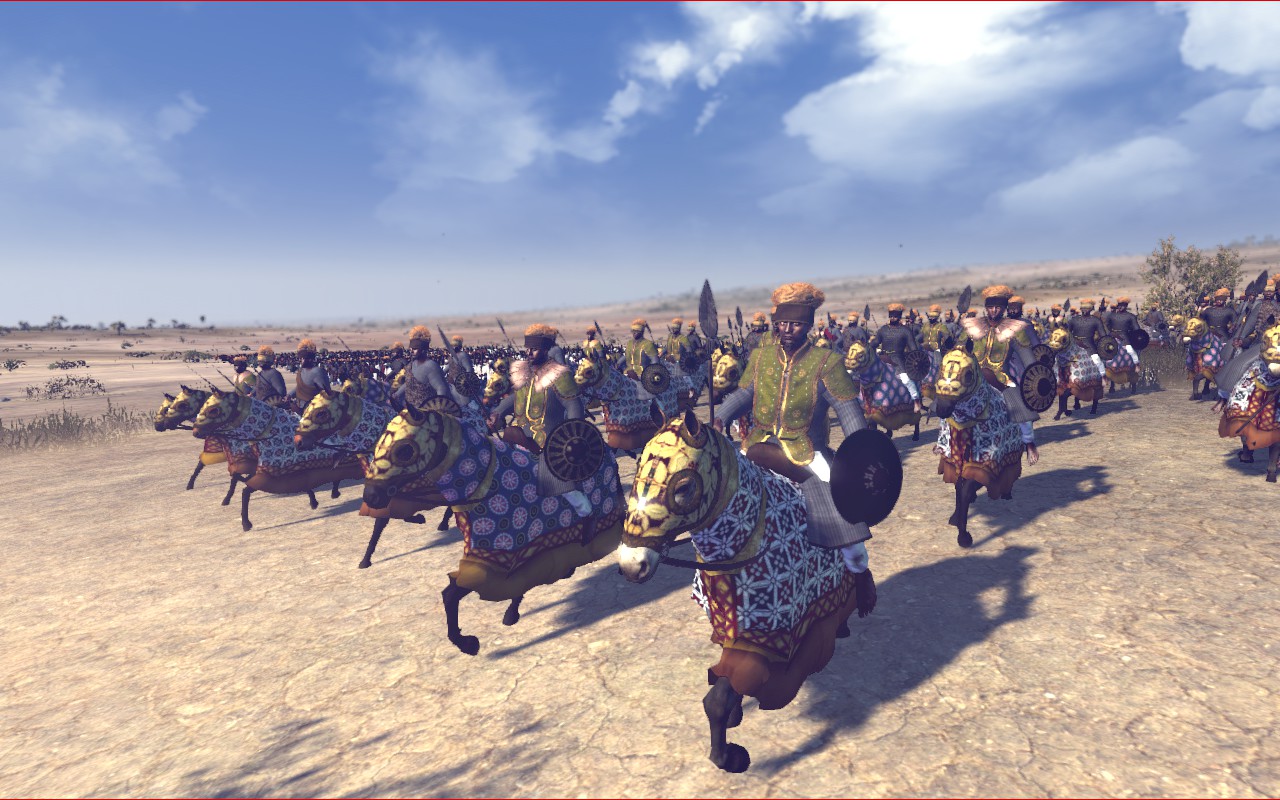 Melee Infantry:

Spear Sewa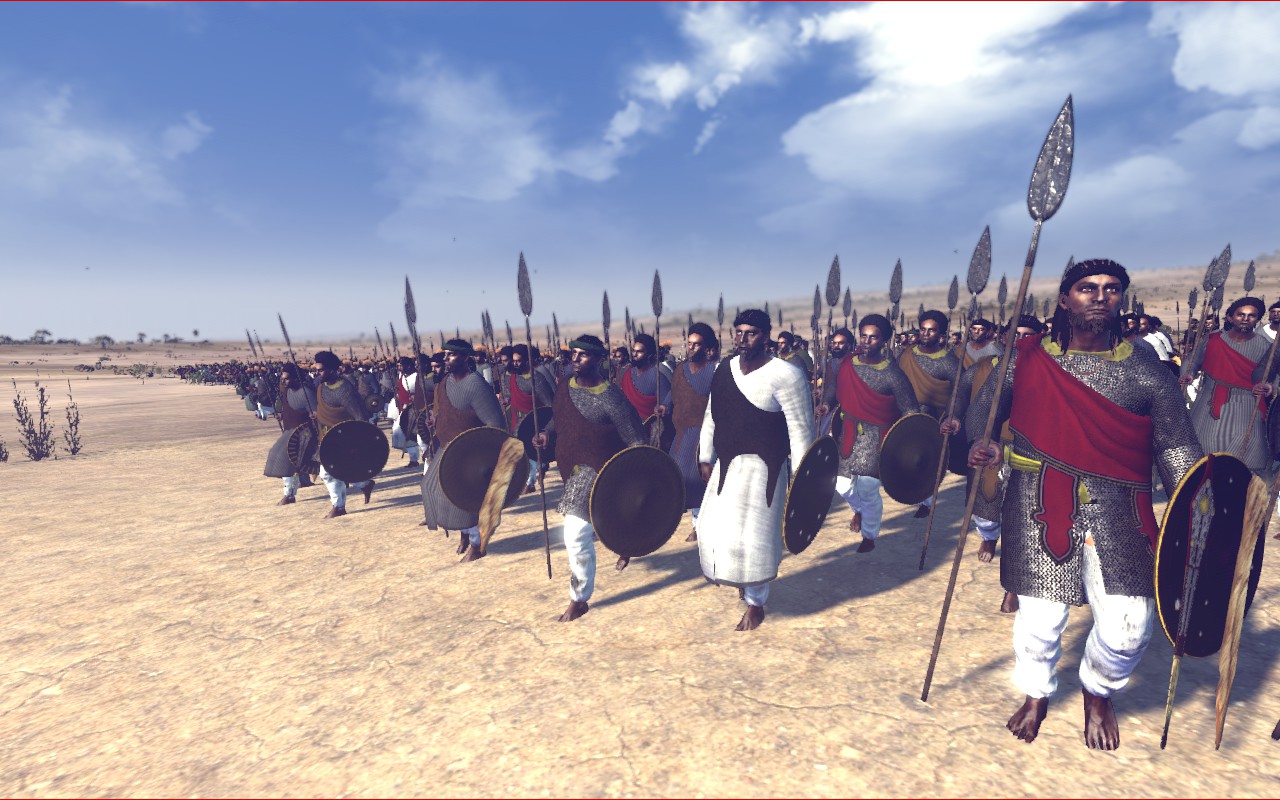 Jan Infantry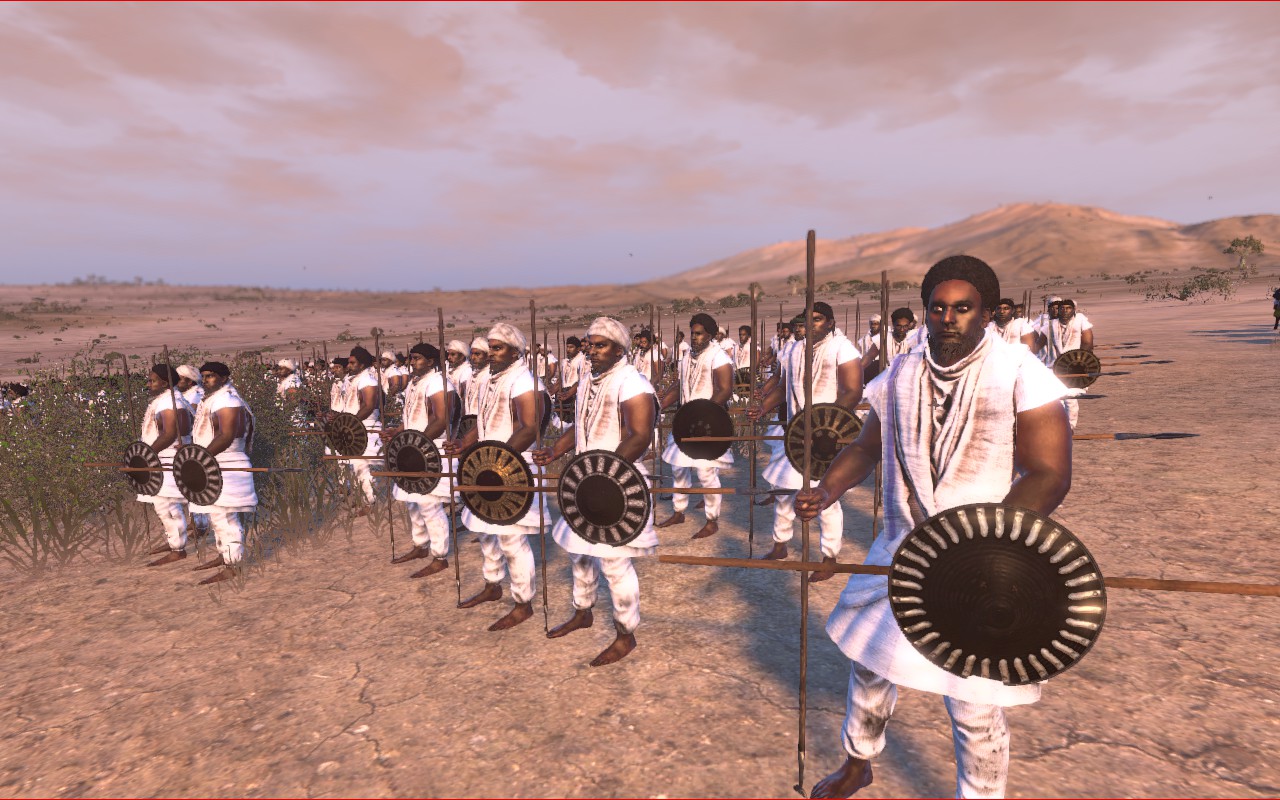 Highland Angada (High)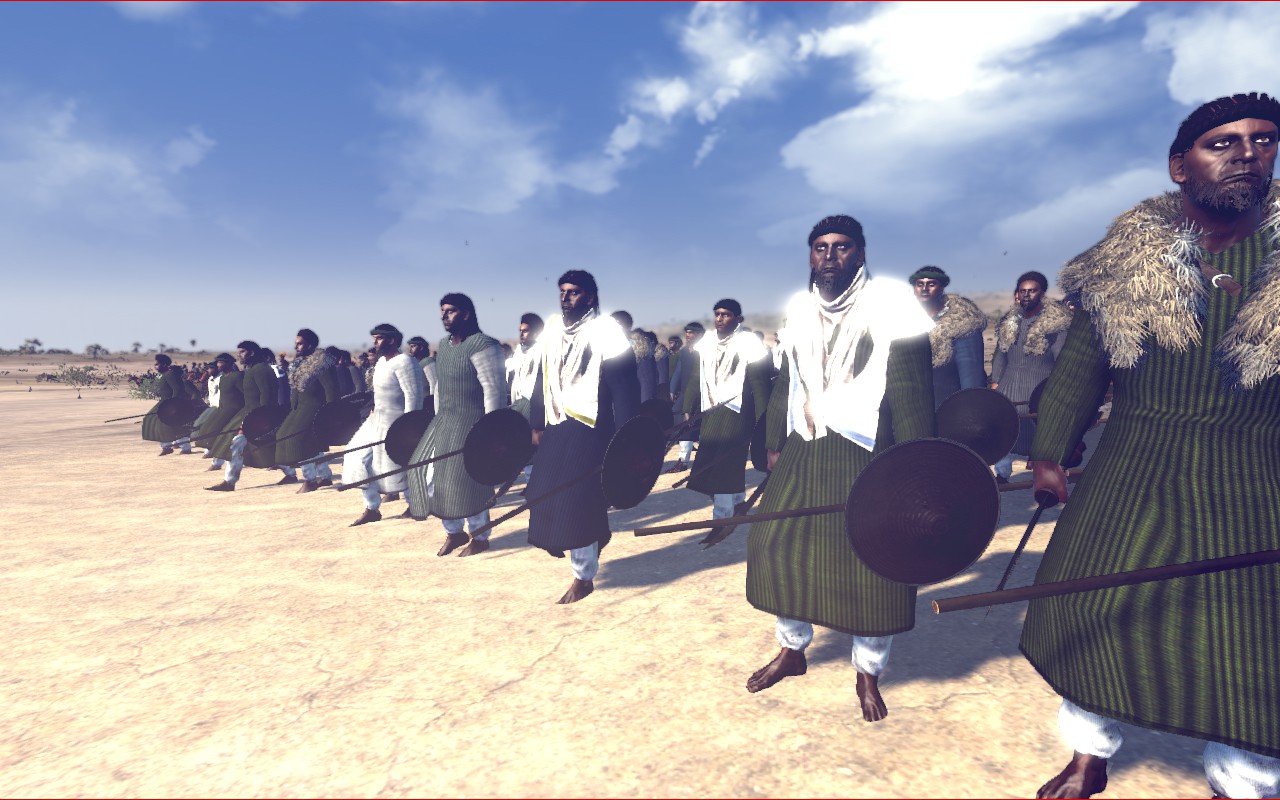 Gondarian Infantry


Ranged Infantry:

Bow Sewa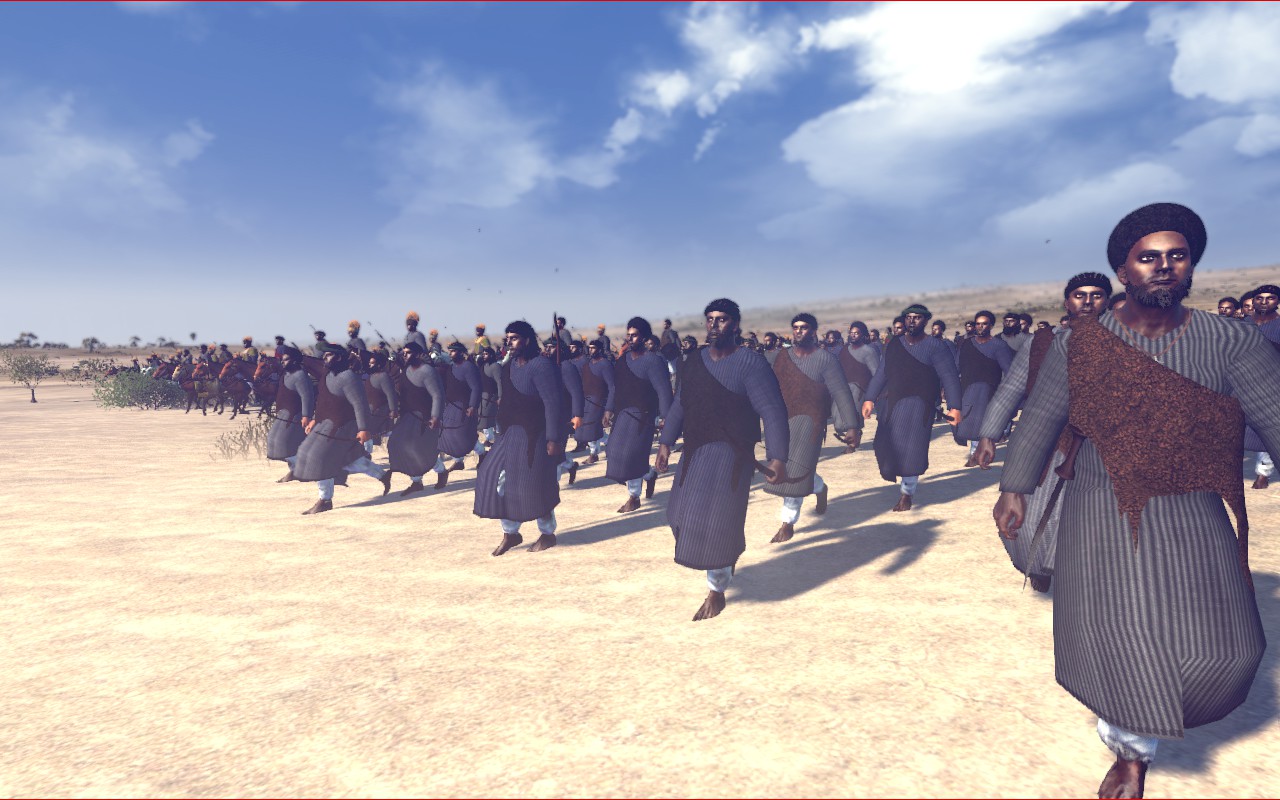 Melee Cavalry:

Horse Sewa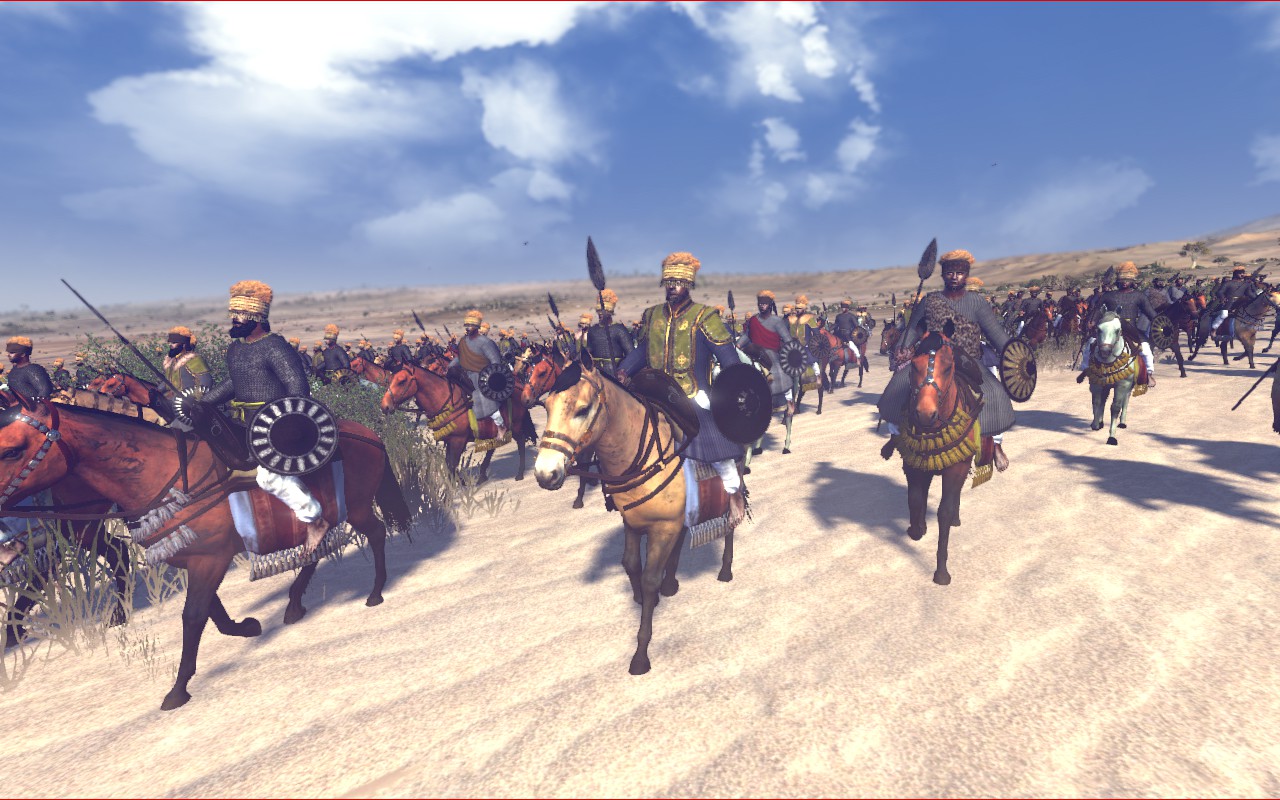 Late Era

General:

Tarasmba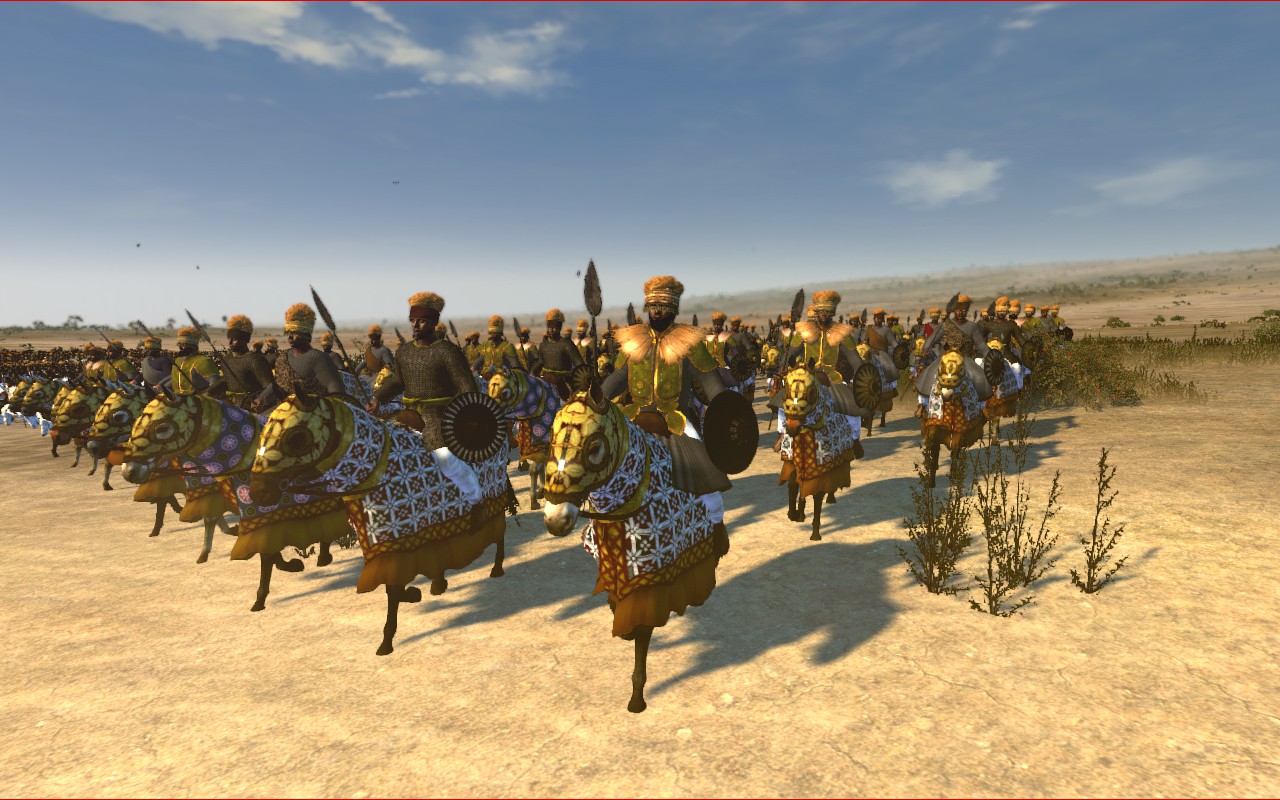 Melee Infantry:

Spear Sewa (Late)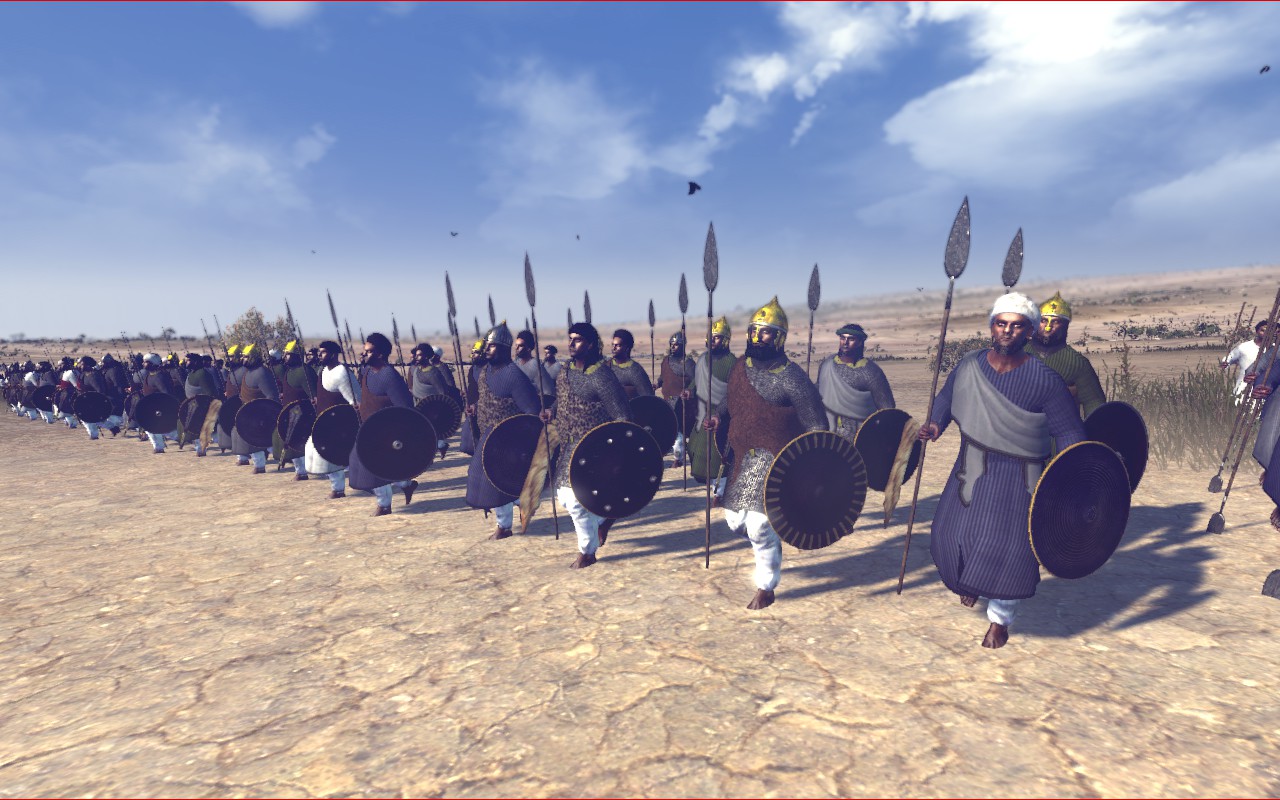 Jan Infantry (Late)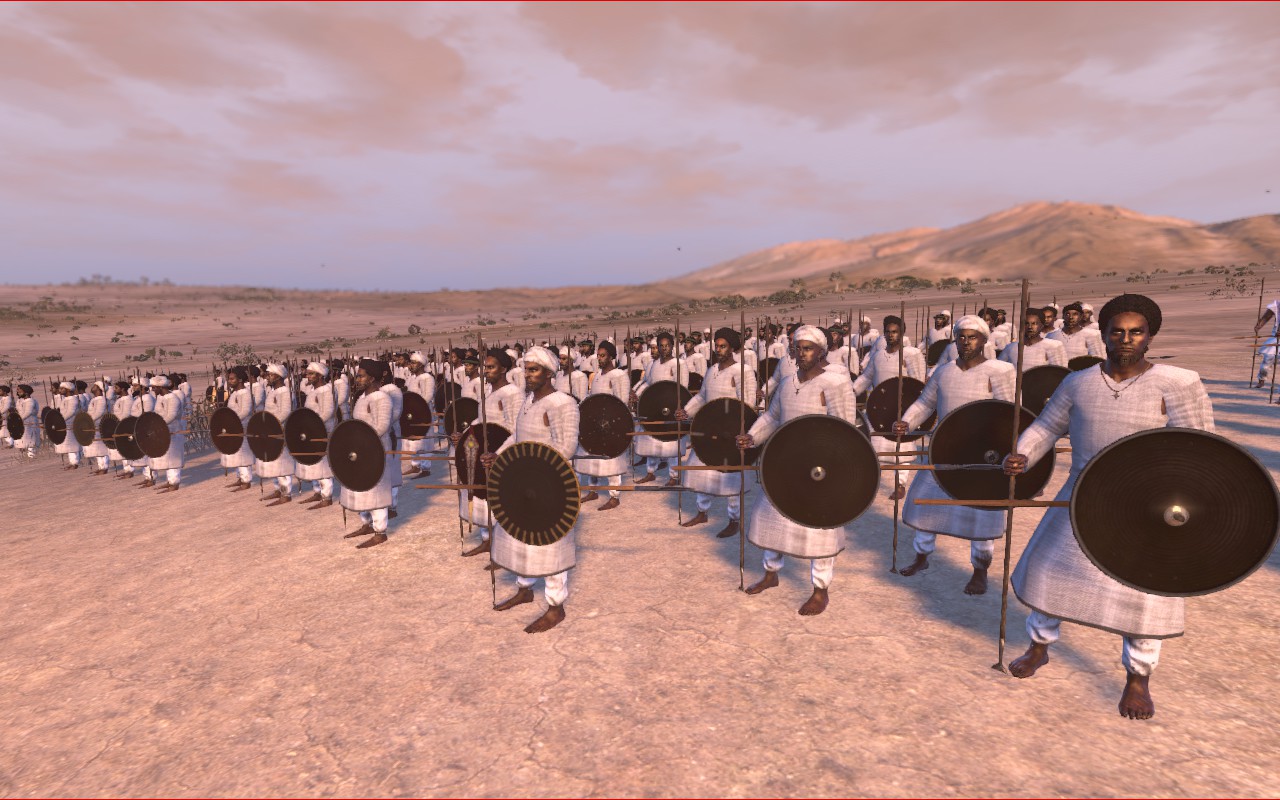 Balage Levy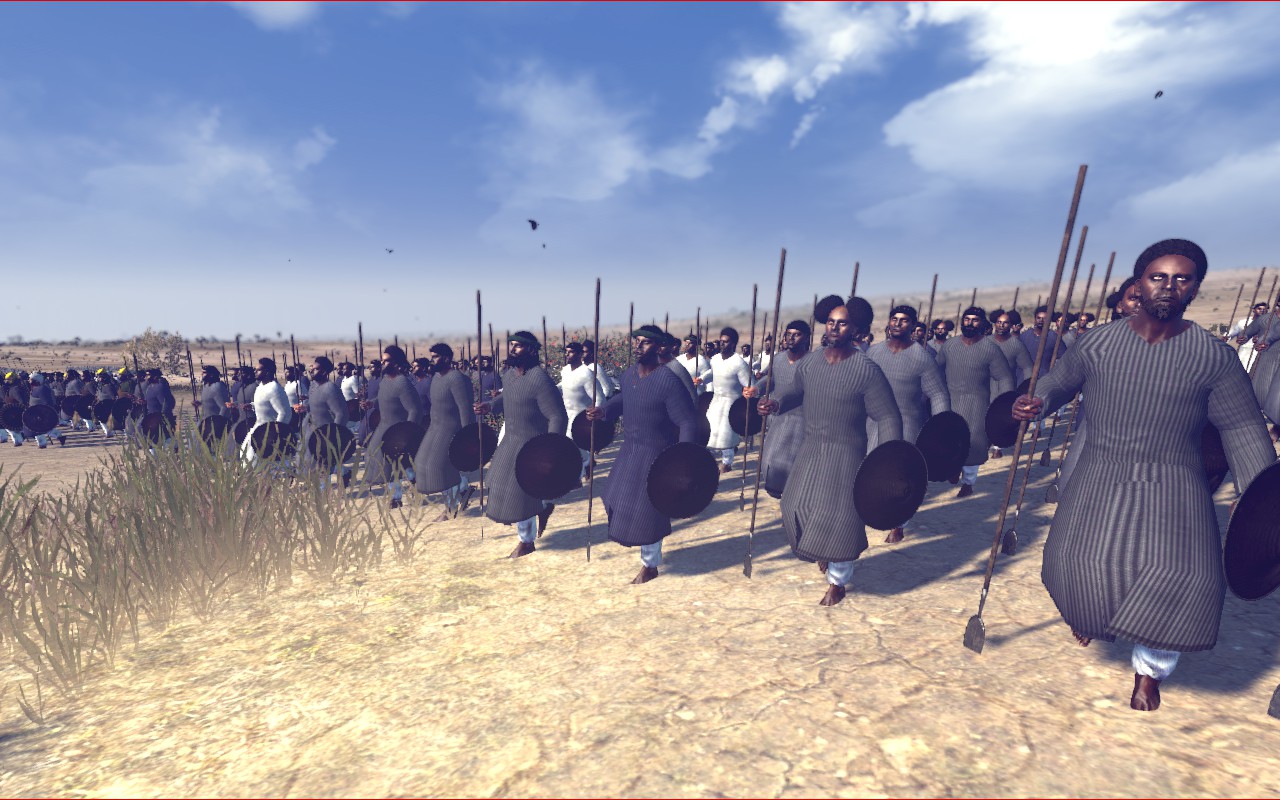 Shotelai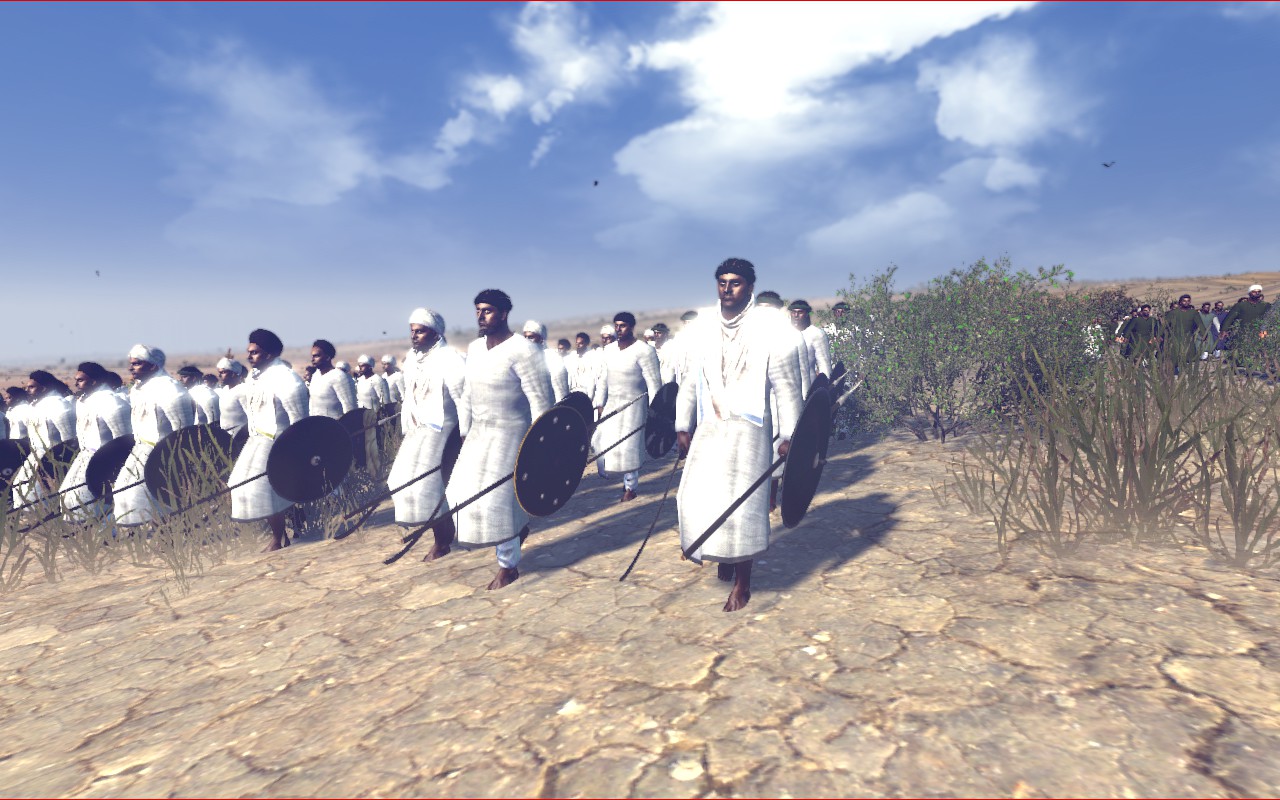 Ranged Infantry:

Bow Sewa (Late)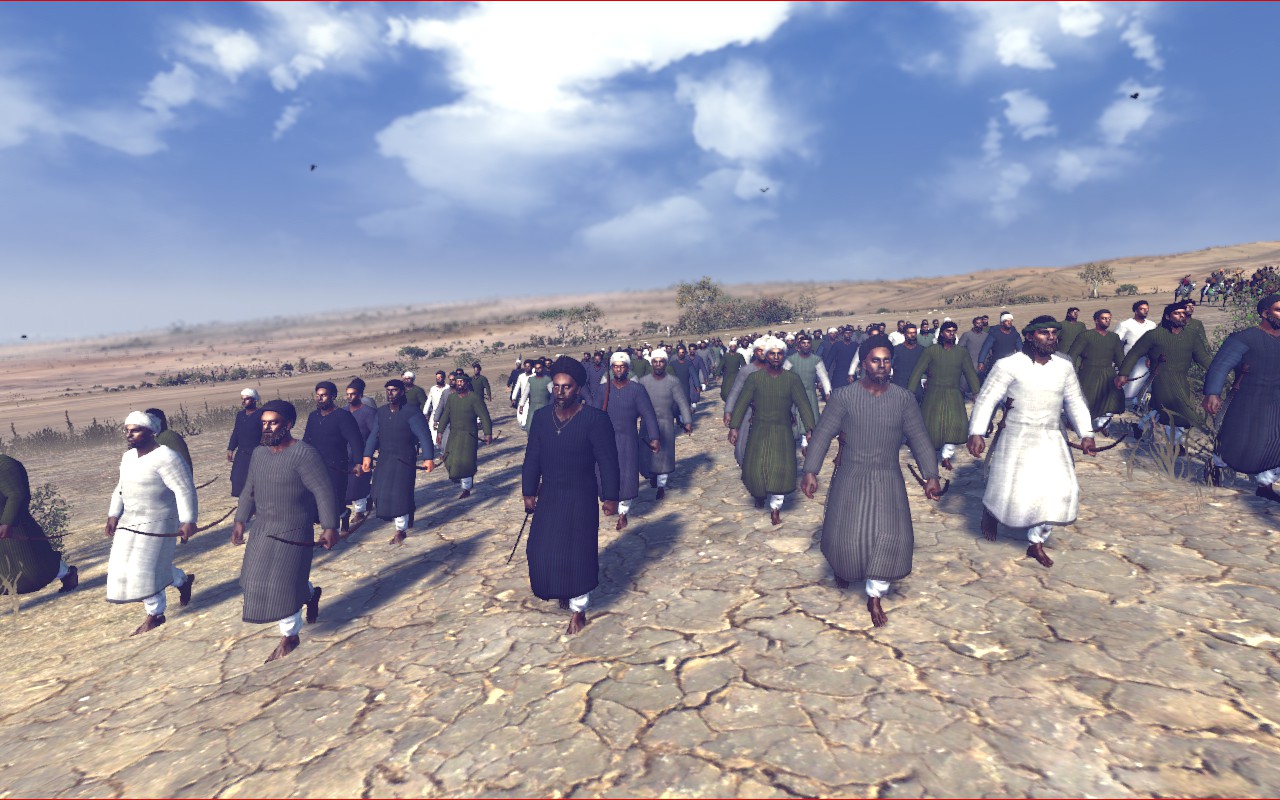 Melee Cavalry:

Horse Sewa (Late)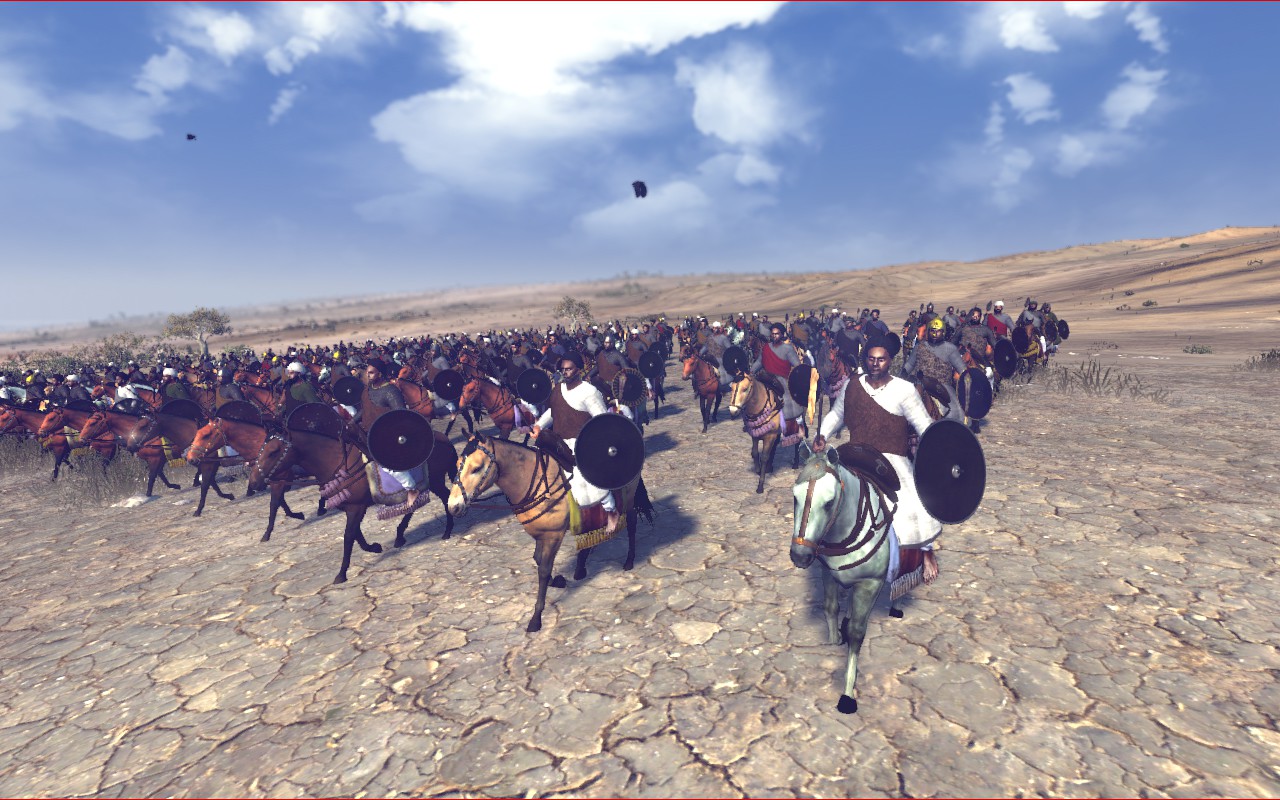 Gondarian Sewa (Late)
Work In Progress

LinusLinuthorax & Alejandro Sanchez for their incomparable store of knowledge on medieval Africa and endless willingness to provide resources.

the MK1212 dev team for their resources and feedback

the Ancient Empires team for their excellent model resources, especially their hide shields.

Toto, for providing the soundtrack to this factions development.

CA for making the game that makes this possible