The Duchy of Burgundy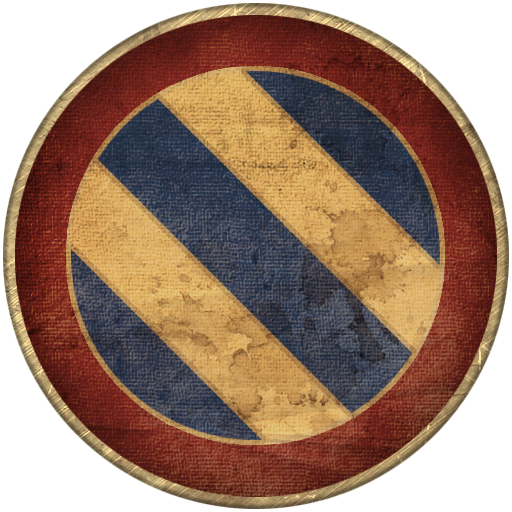 ROSTER EXTENSION/REVAMP

The original thread of the Duchy of Burgundy faction description and preview is on the link below. Made by warman222.

Thanks to the MK1212 mod team and the people on discord for the constant feedback and help. This is not possible without you guys. Well here it is, I gave justice to this faction.


Strengths: Ducal household guard units in mid and later tiers. Capable troops that could possibly rival France in terms of unit types/roles. Compagnies d'Ordonnance in tier 3 where they shine the most. Powerful faction in late game.

Weaknesses : Vassal of France on early game. Typical feudal armies in early game. Surrounded by many possible enemies. Lacks vareity of spears/swords and shield units throughout tier 1 to 3. Frightened when Swiss are nearby.
Tier 1 (1212-1300)
---Missile Units---
Levy Crossbowmen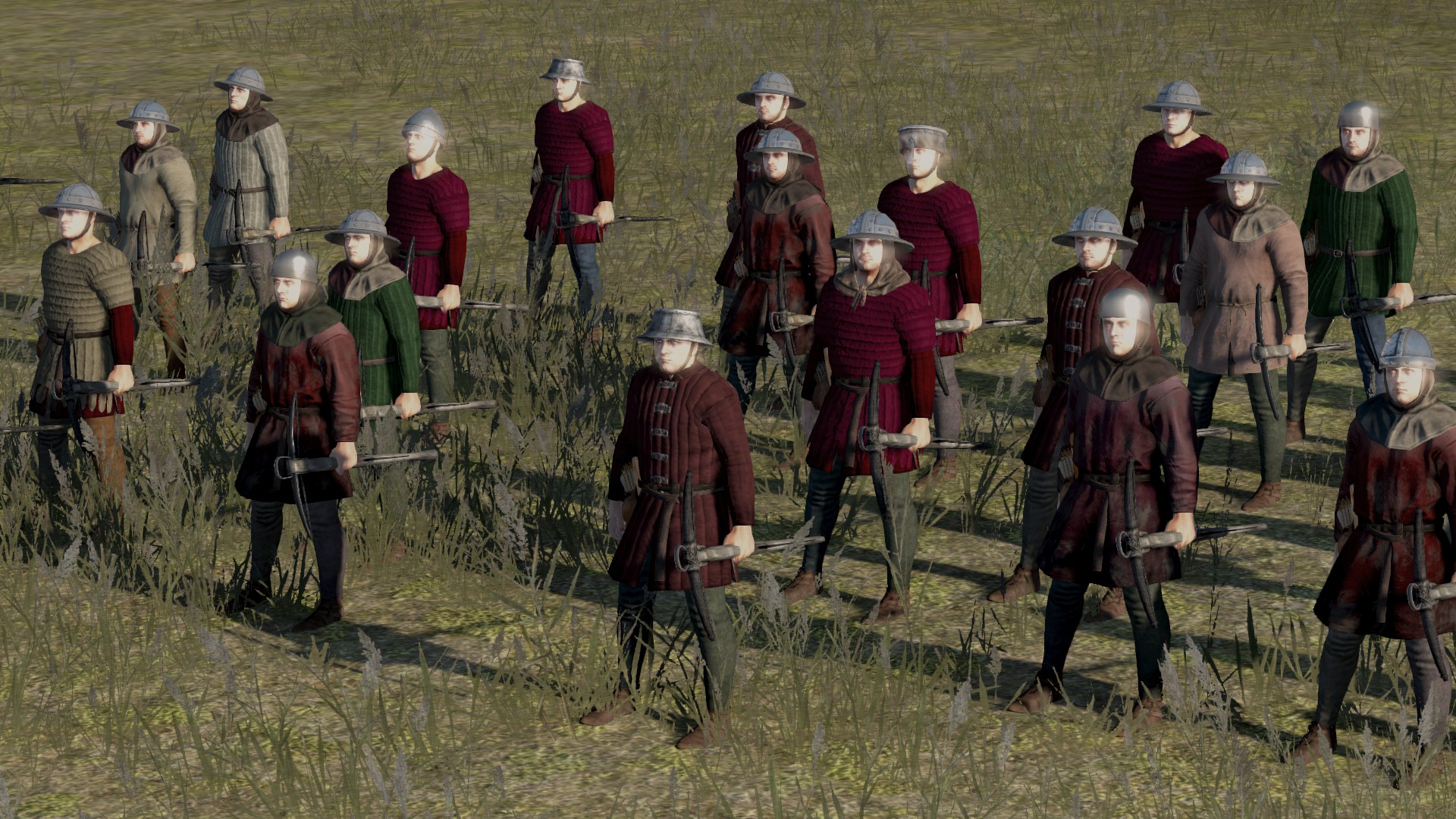 Crossbowmen Sergeants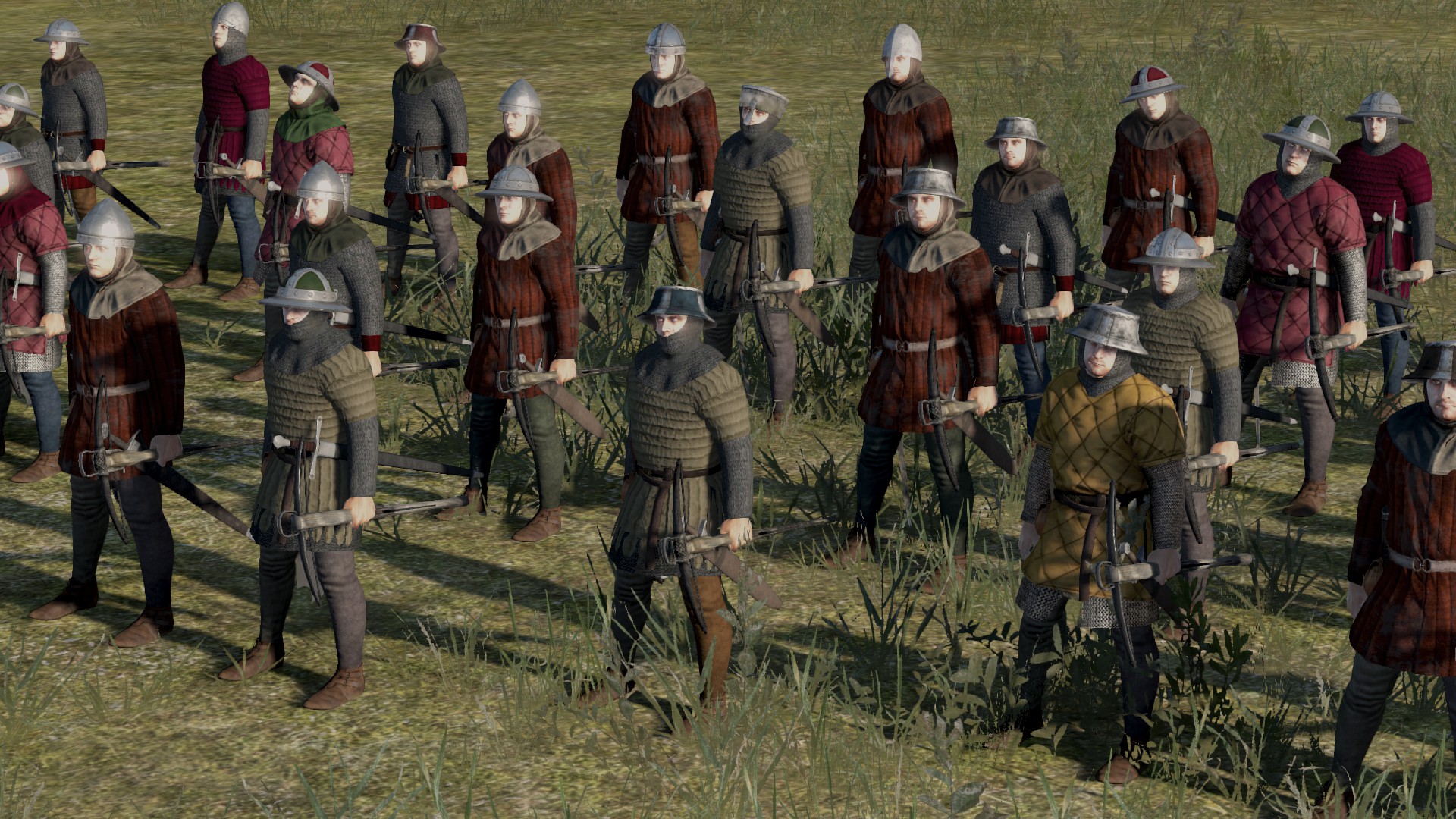 ---Infantry Units---
Levy Guisarmiers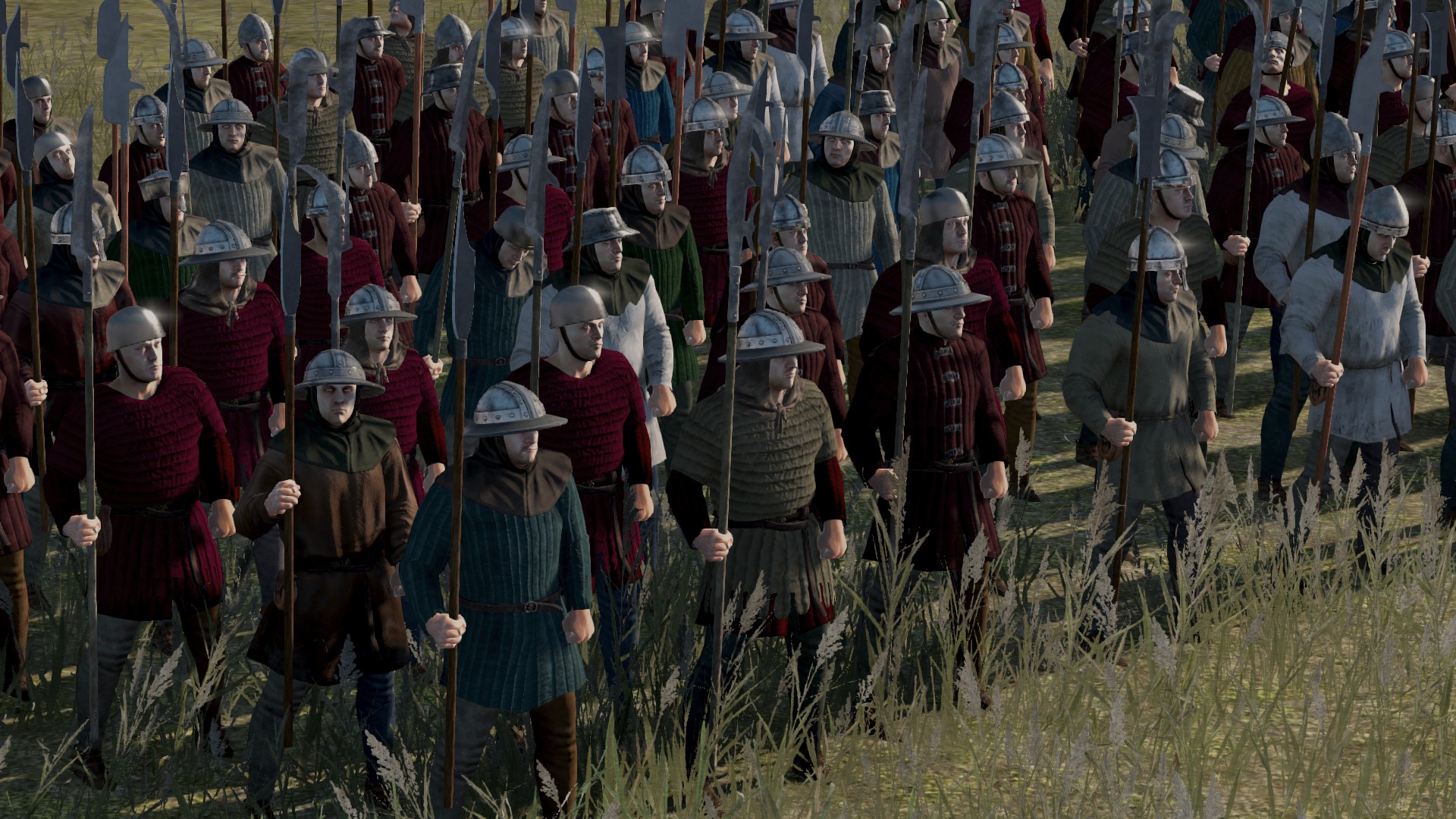 Levy Spearmen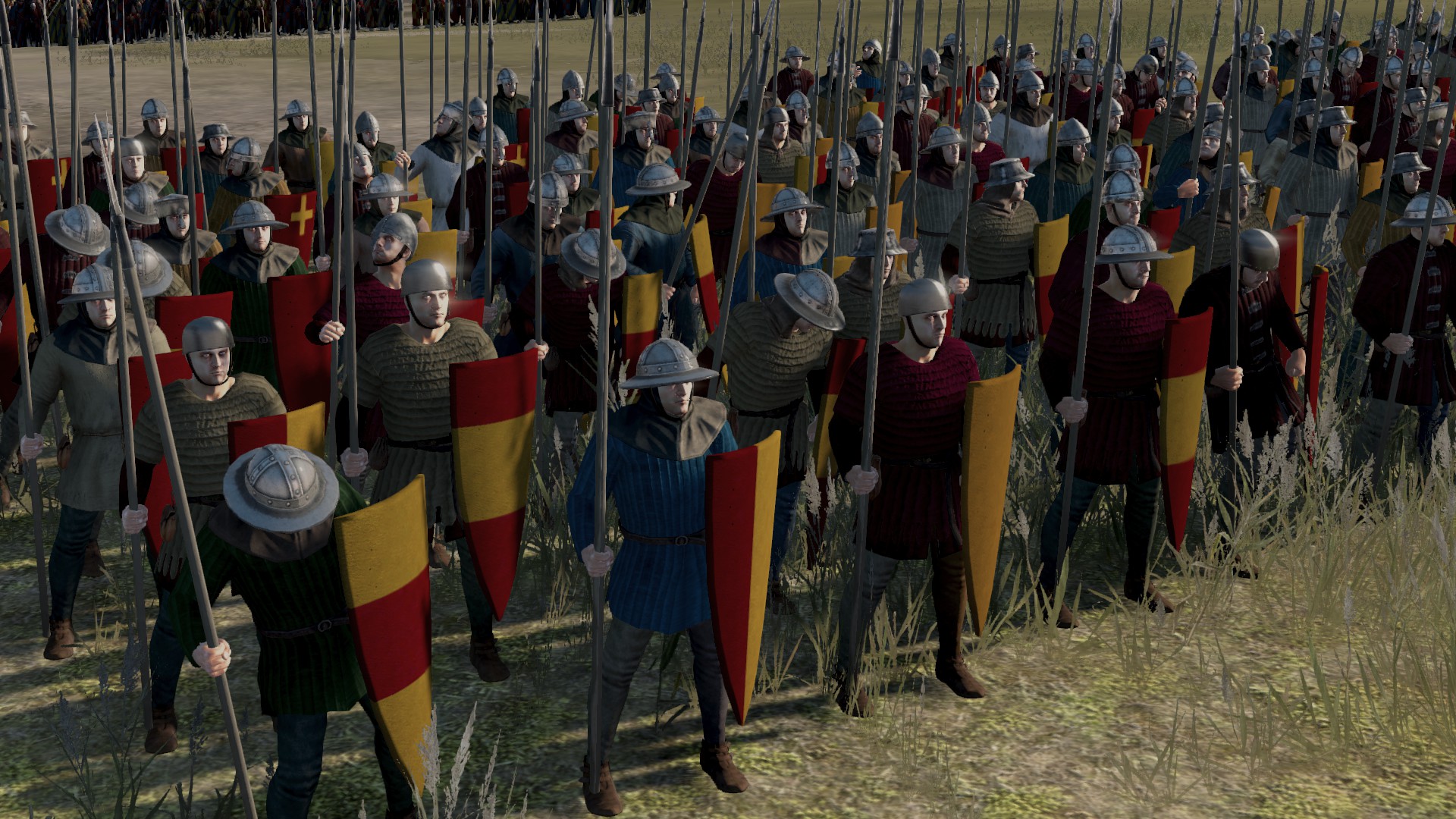 Sergeant Spearmen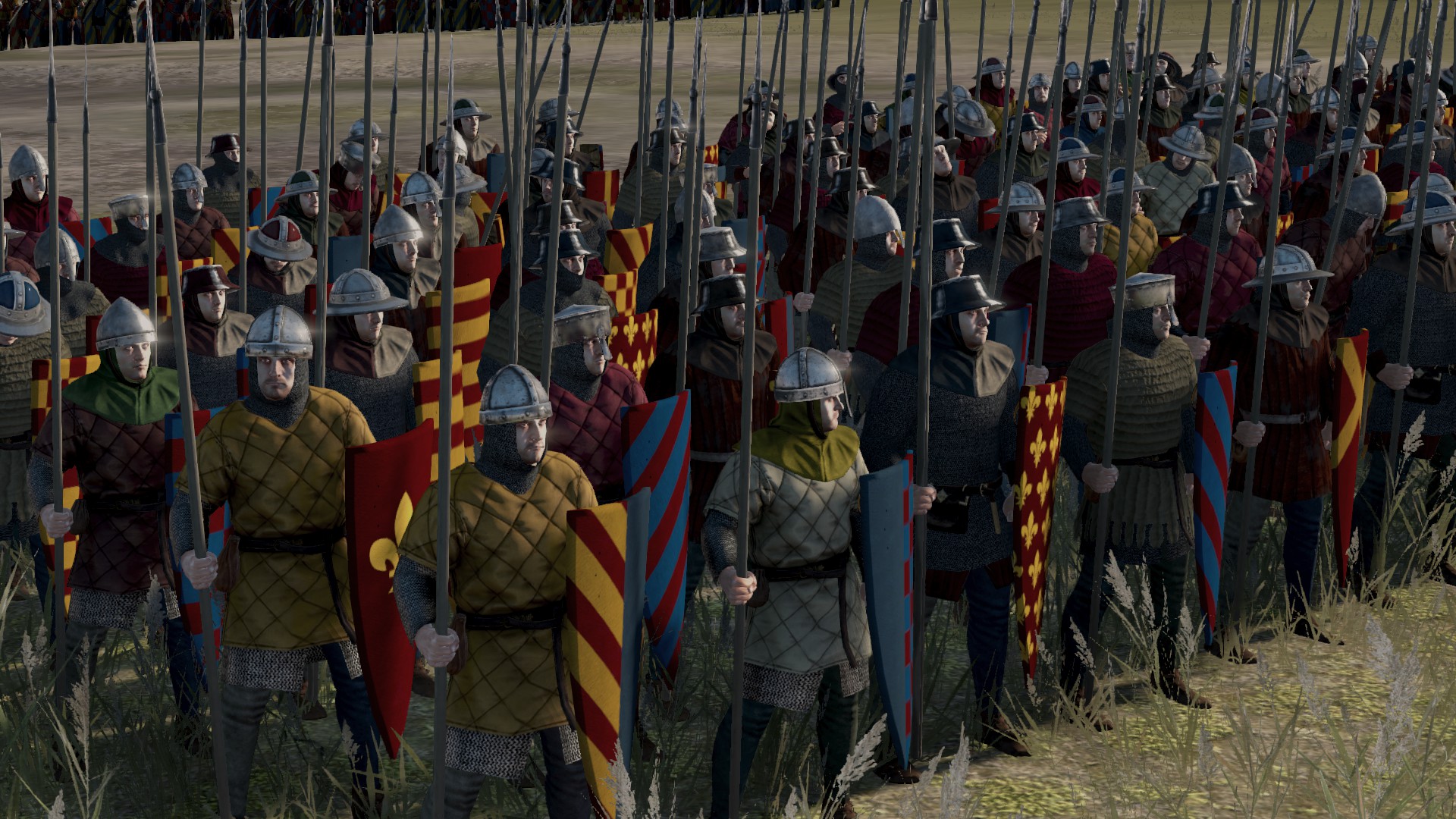 Guisarmier Sergeants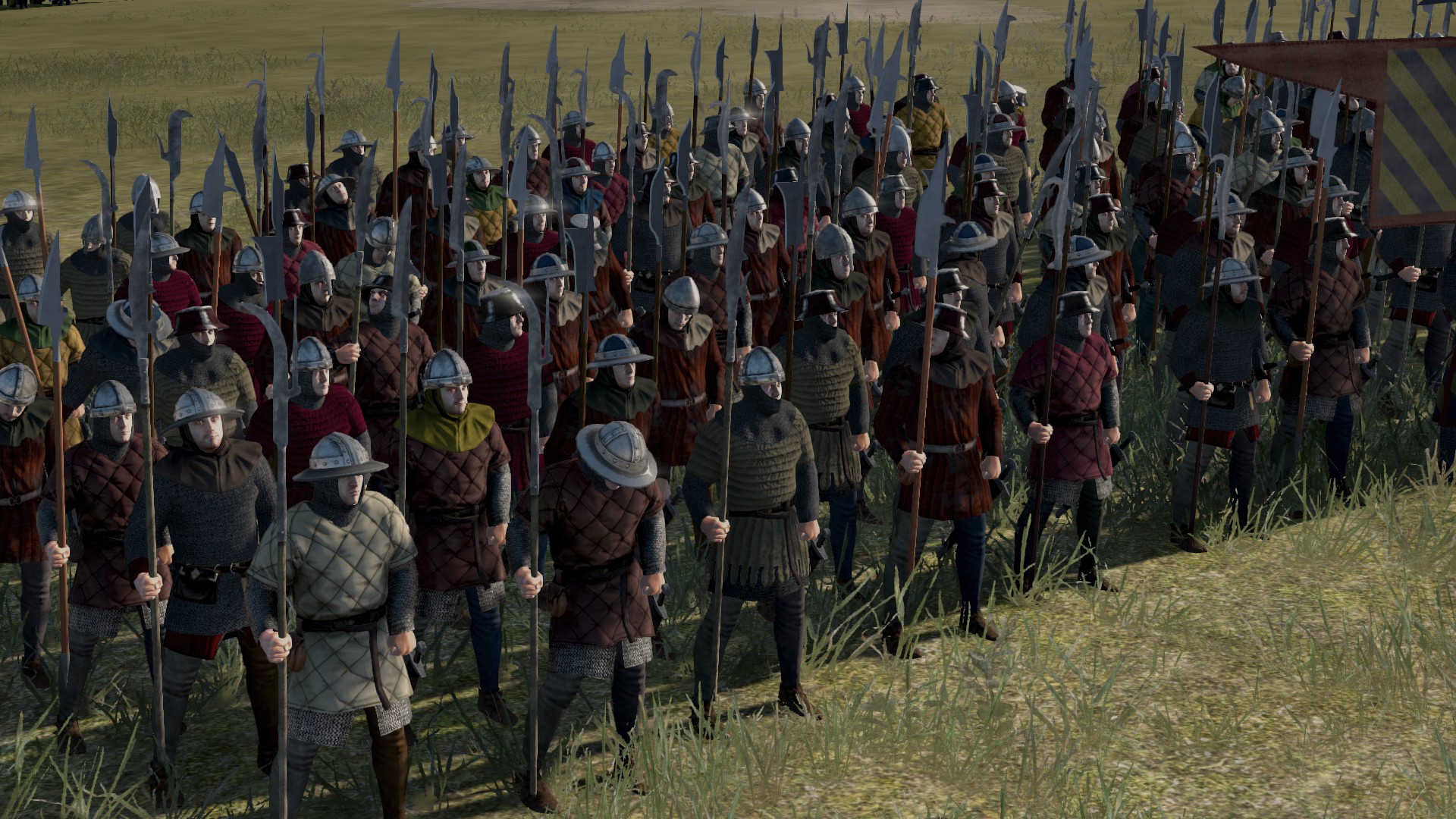 Sergeants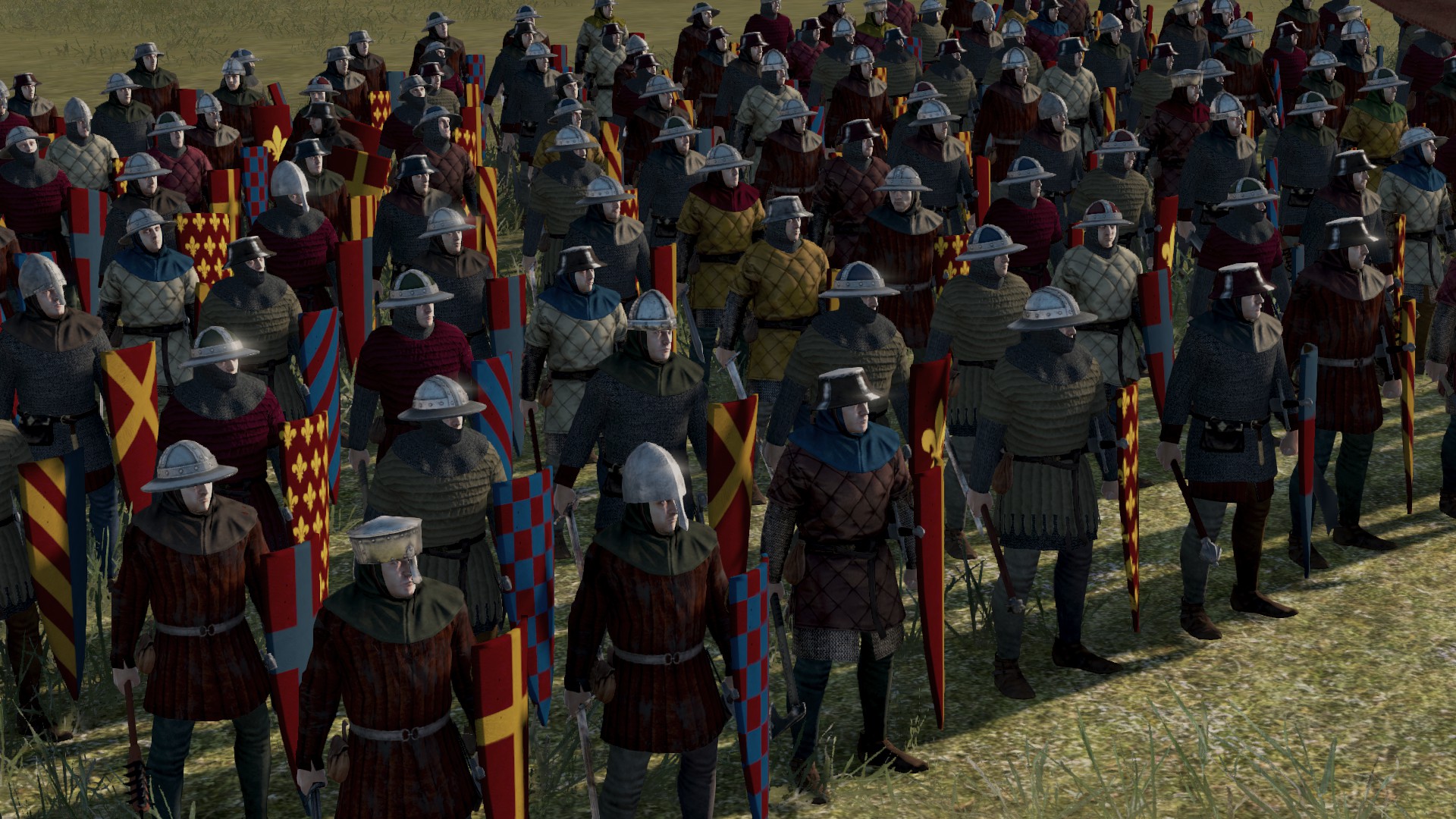 Axe Sergeants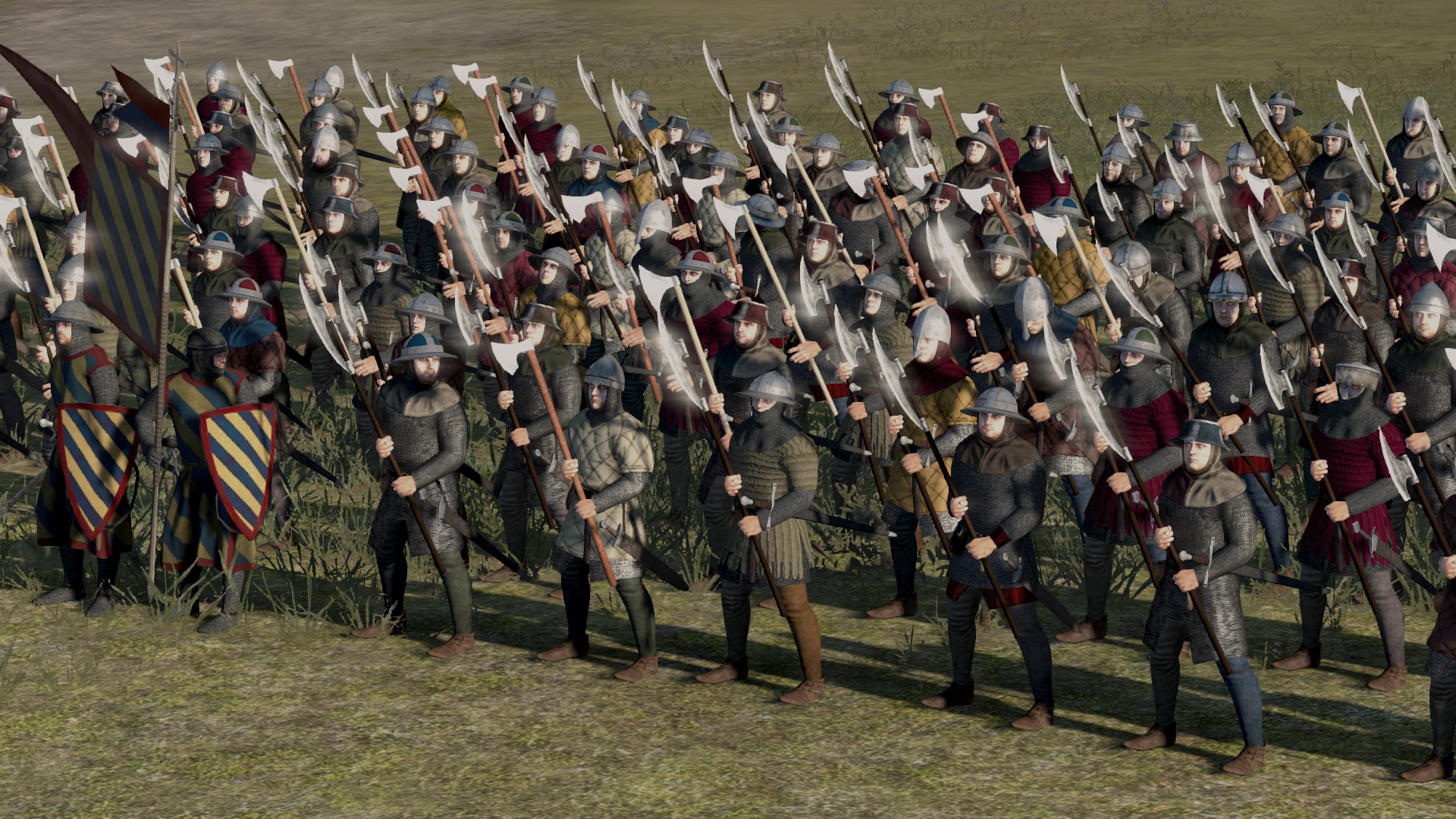 Dismounted Chevaliers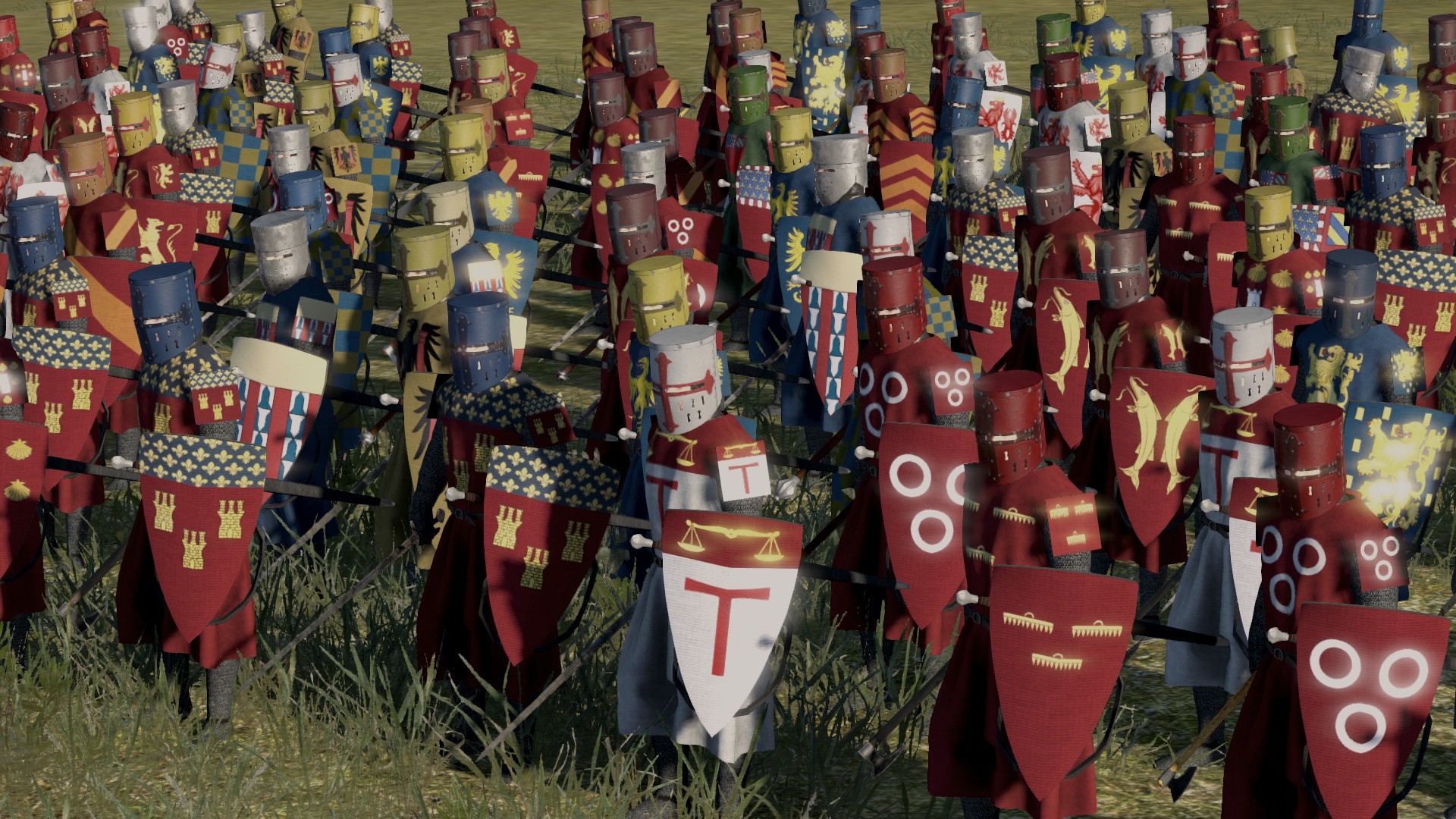 ---Cavalry Units---
Scouts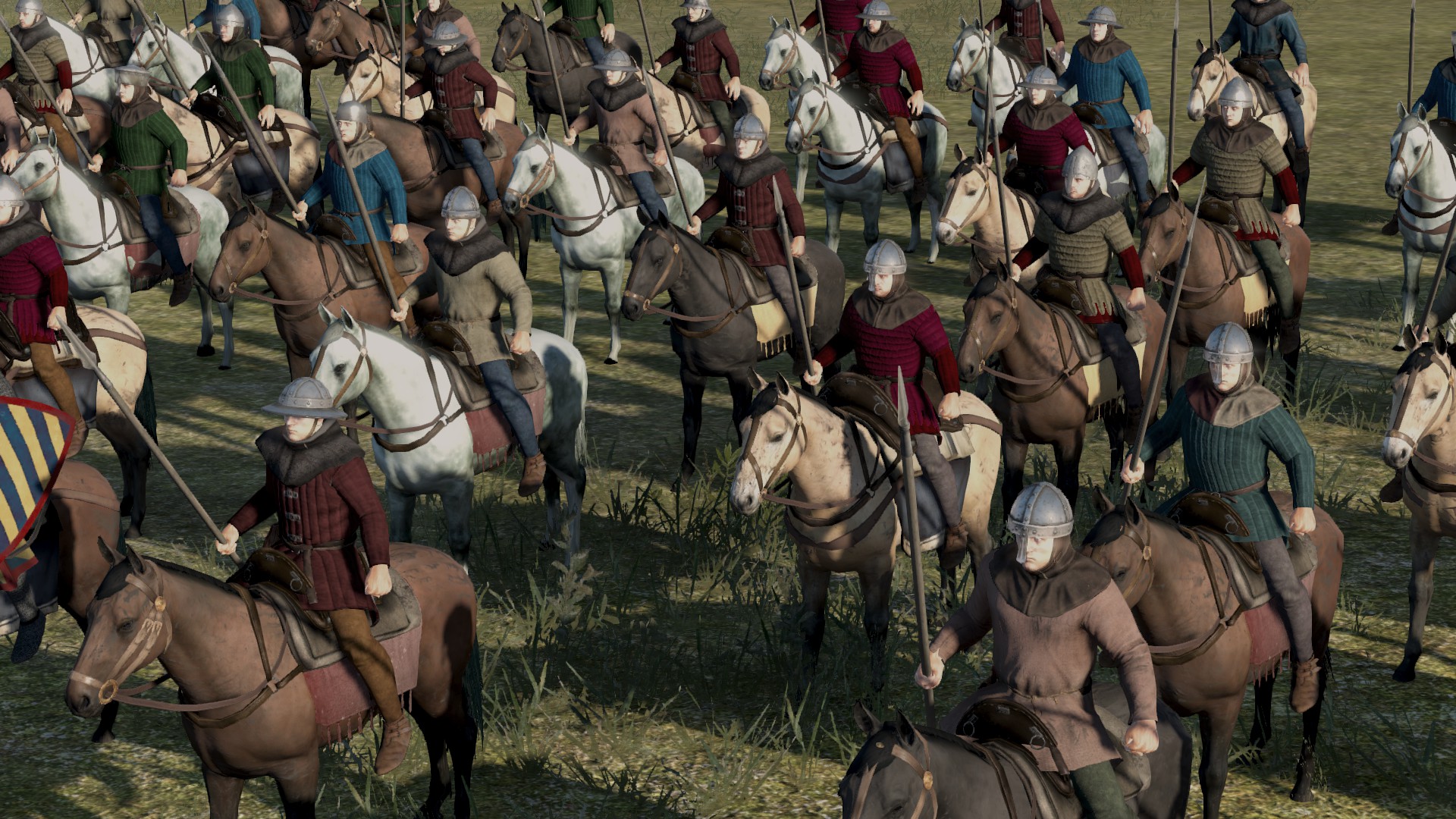 Mounted Sergeants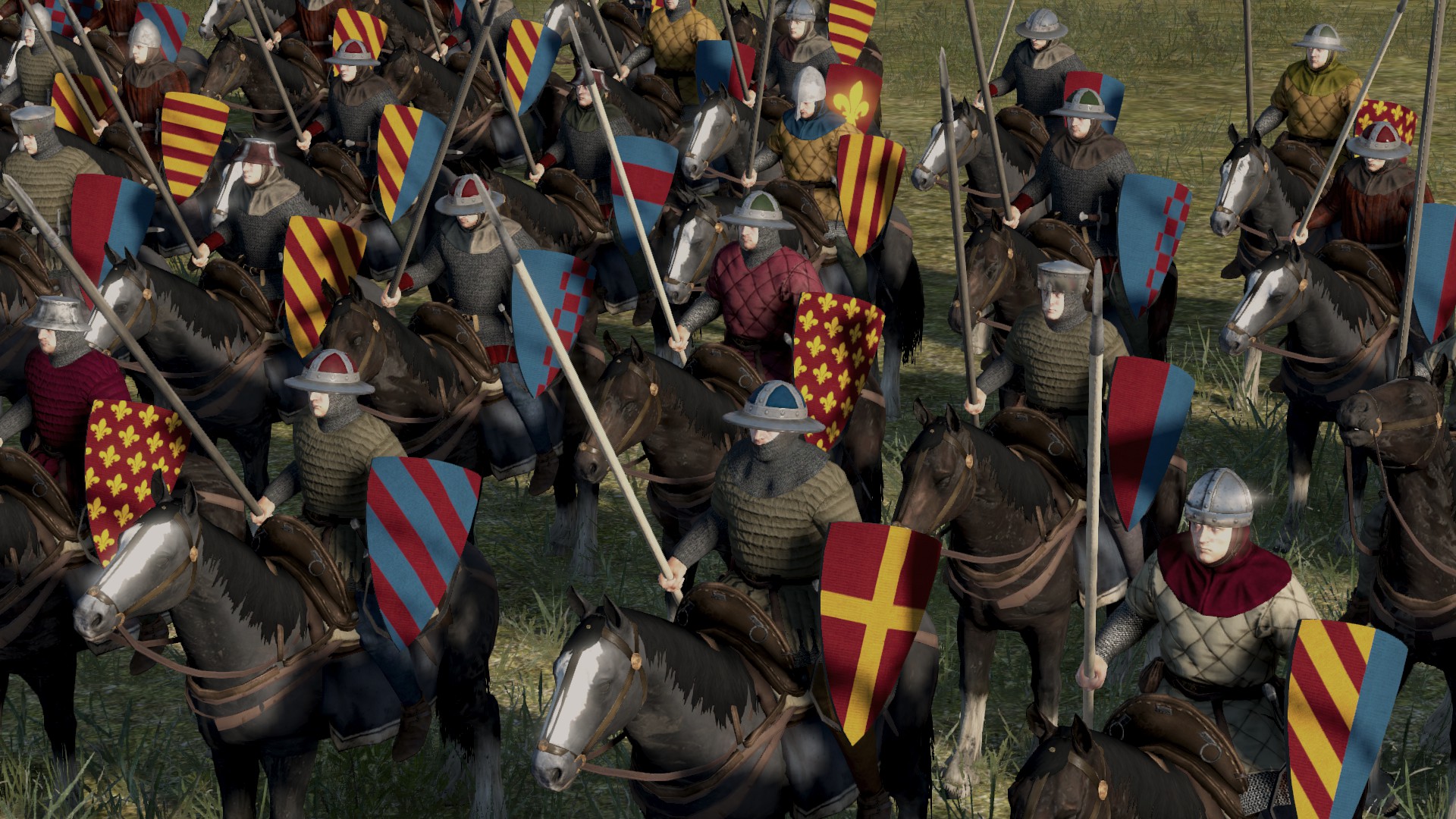 Mounted Crossbowmen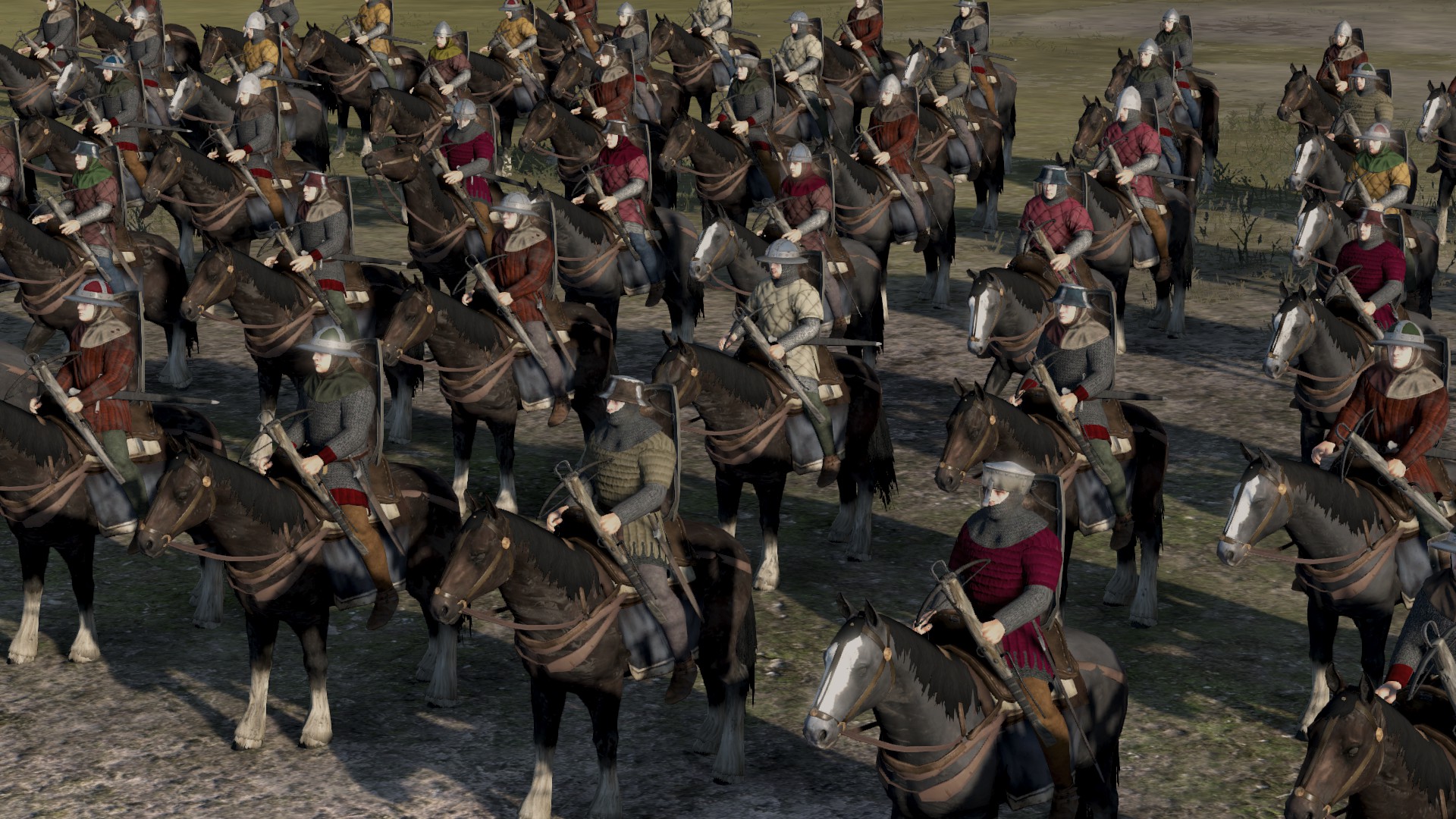 Chevaliers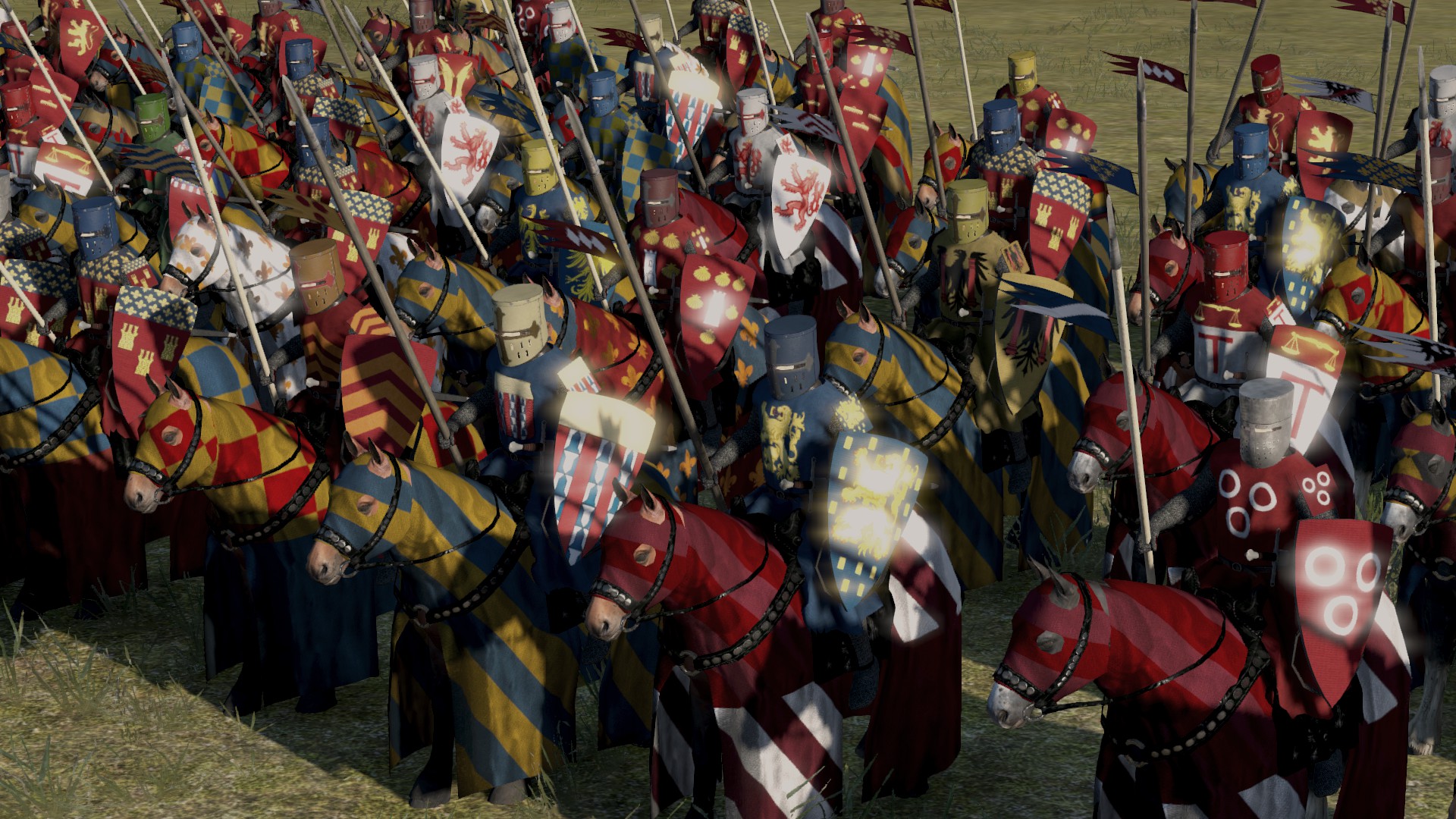 The Duke and Bodyguards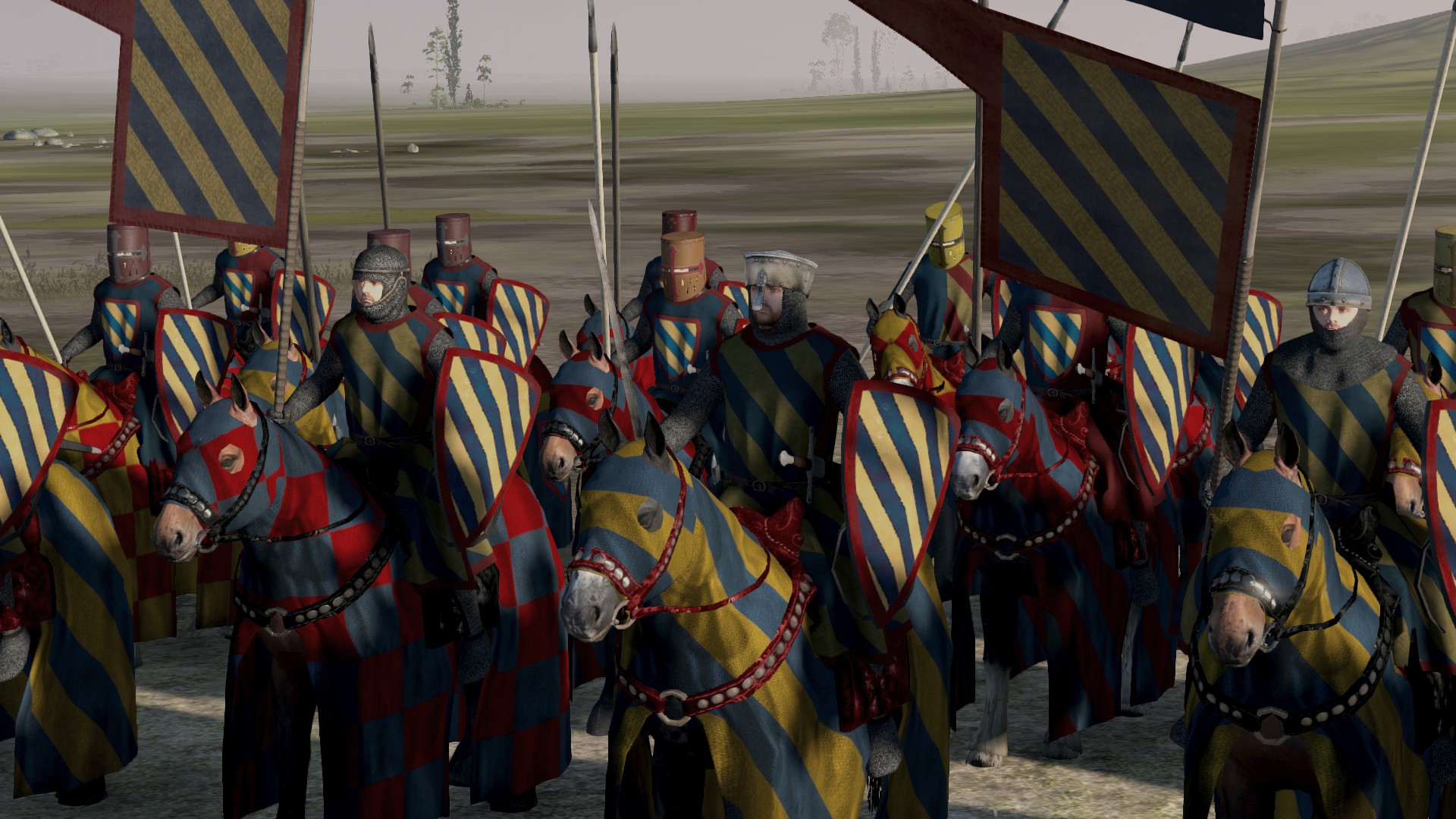 Tier 2 (1300-1400)
---Missile Units---
Levy Crossbowmen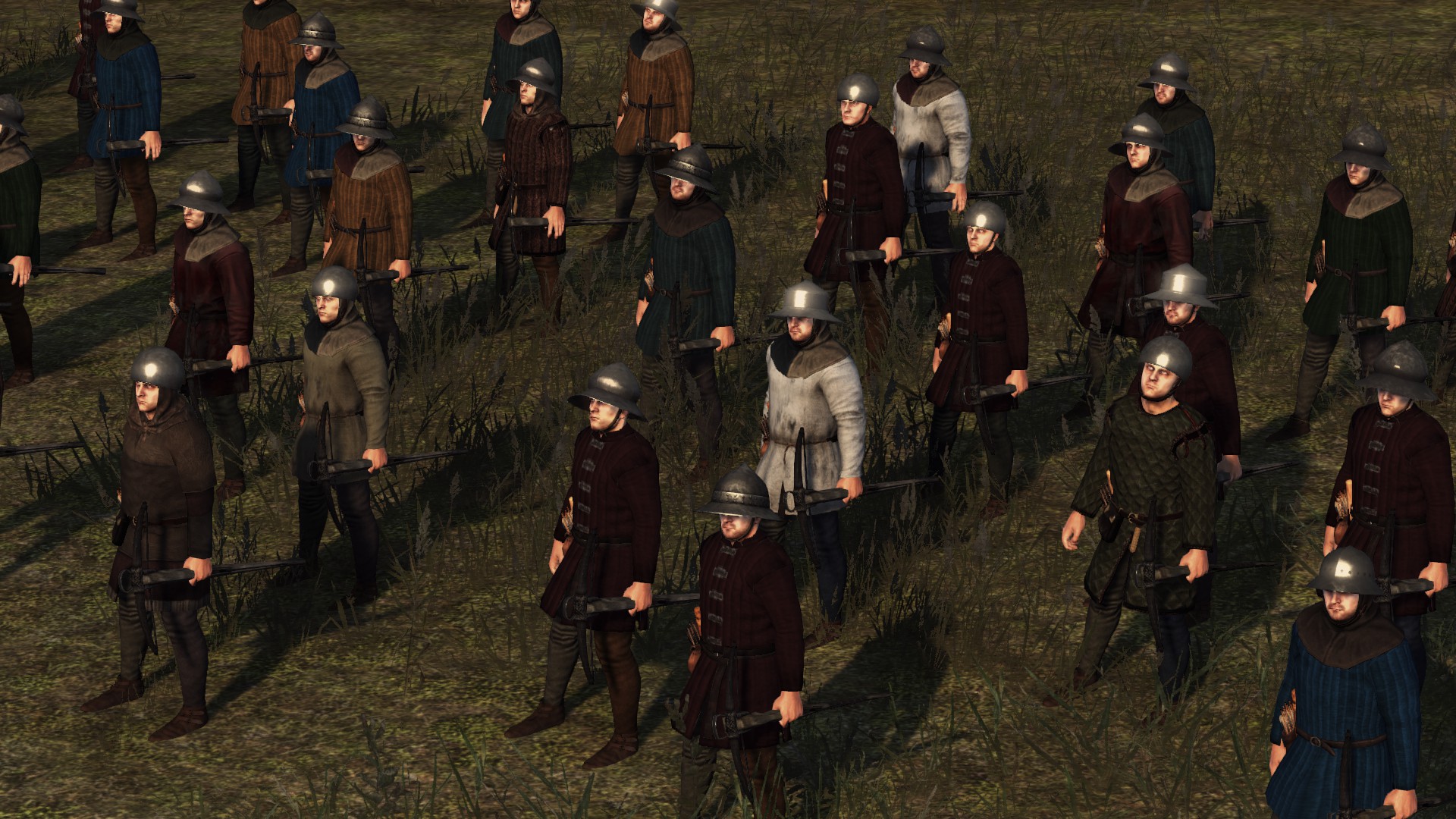 Levy Archers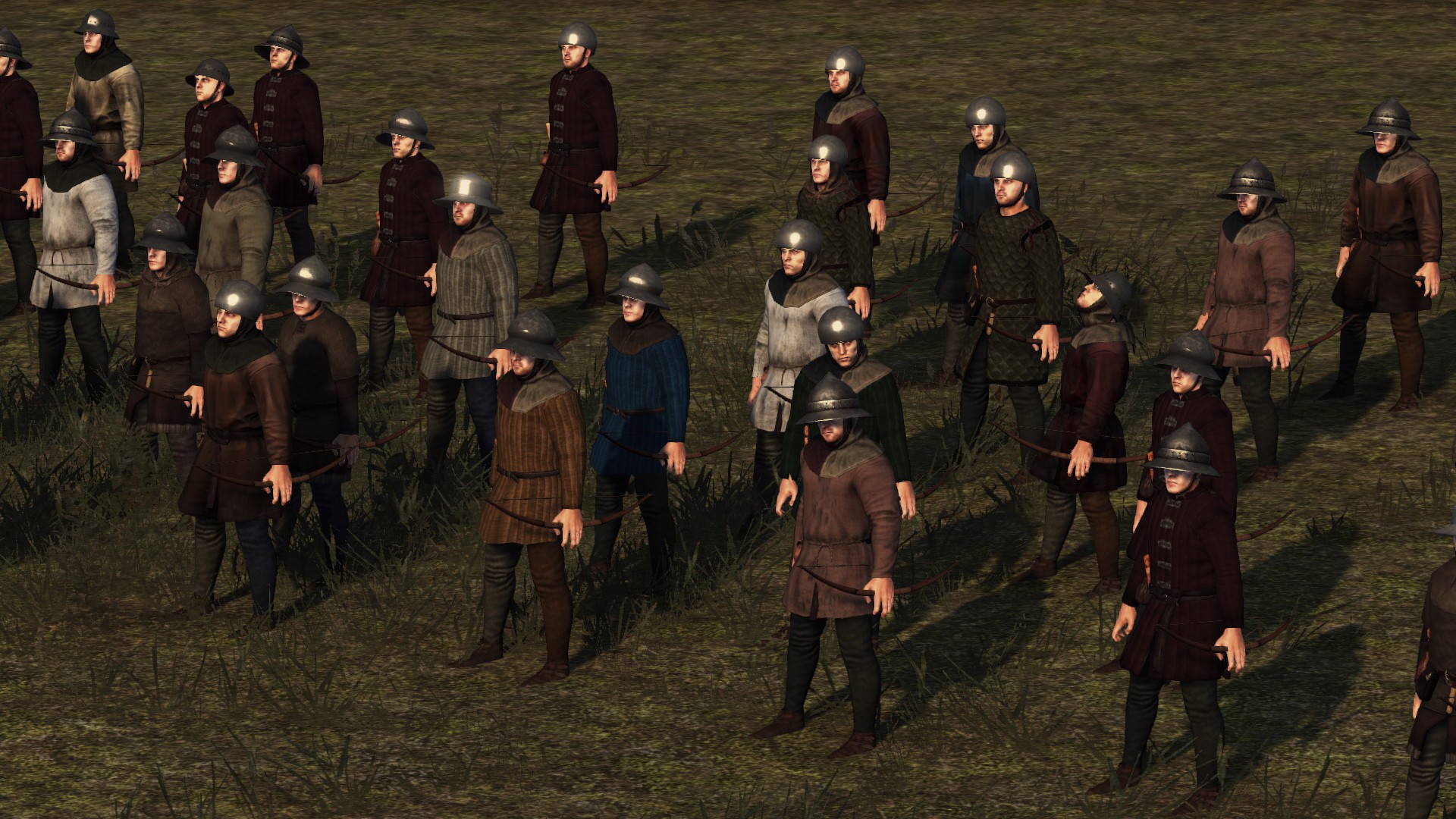 Pavise Crossbowmen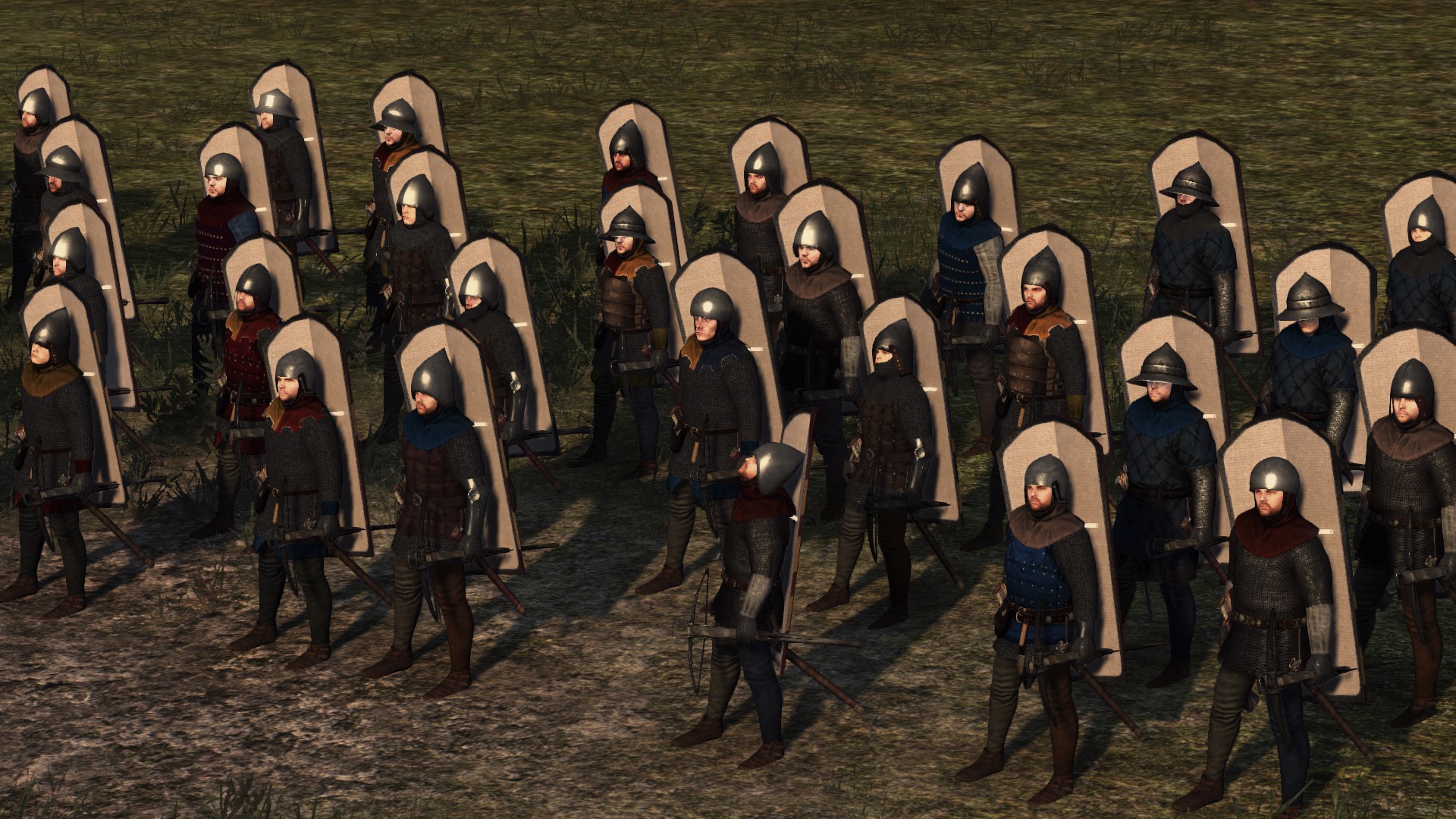 ---Infantry Units---
Levy Guisarmiers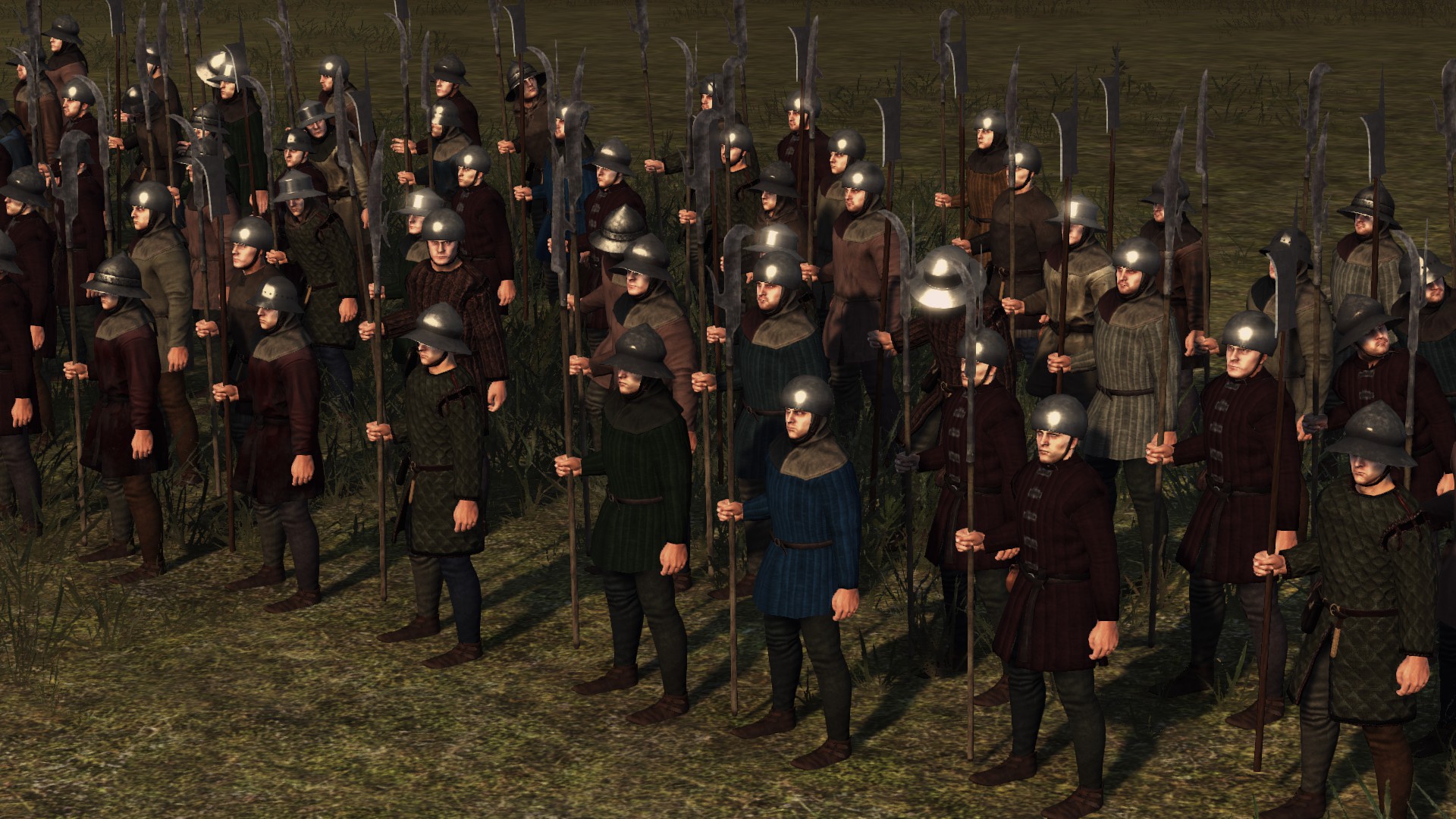 Pavise Spearmen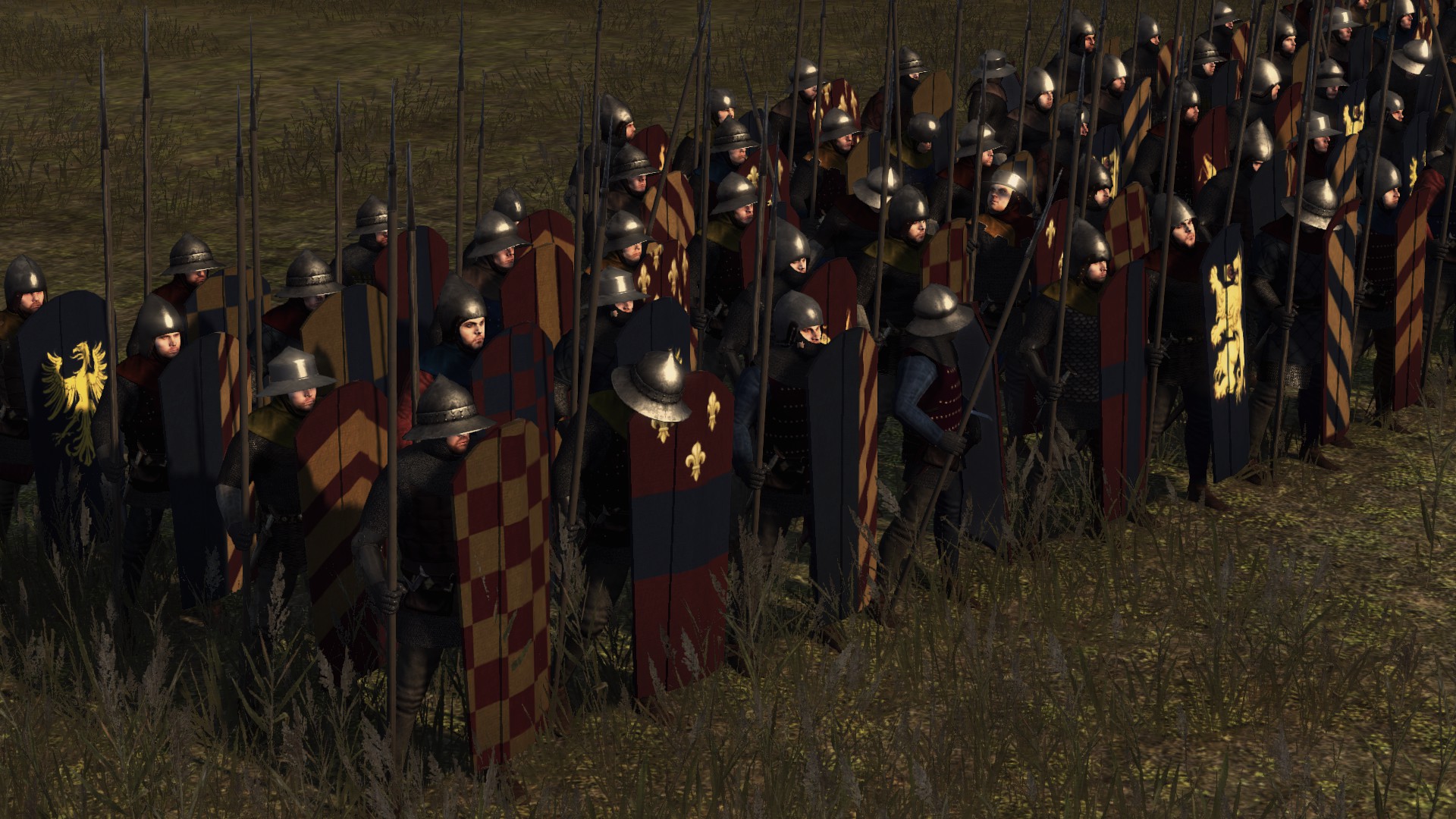 Voulgiers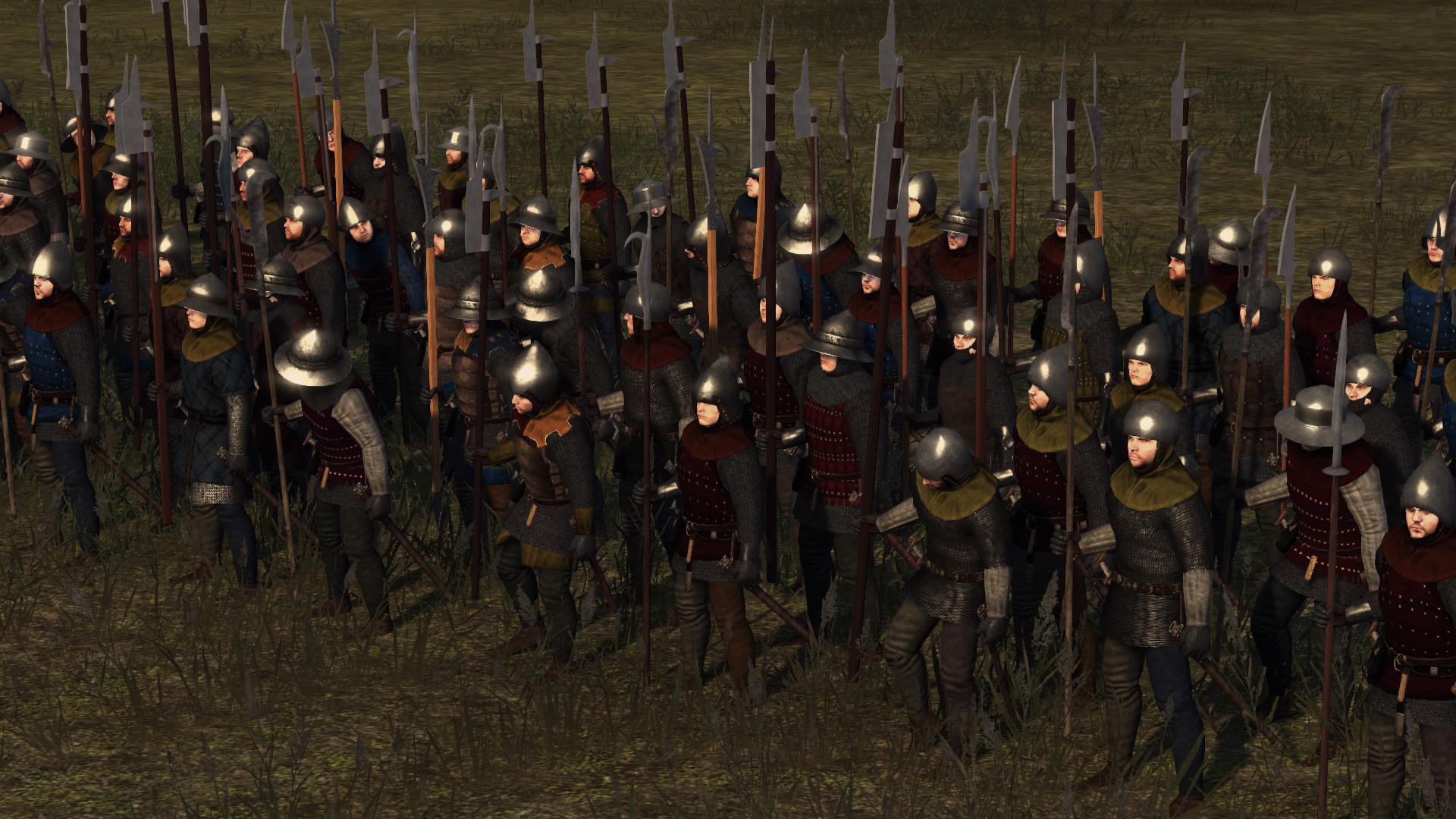 Sergeants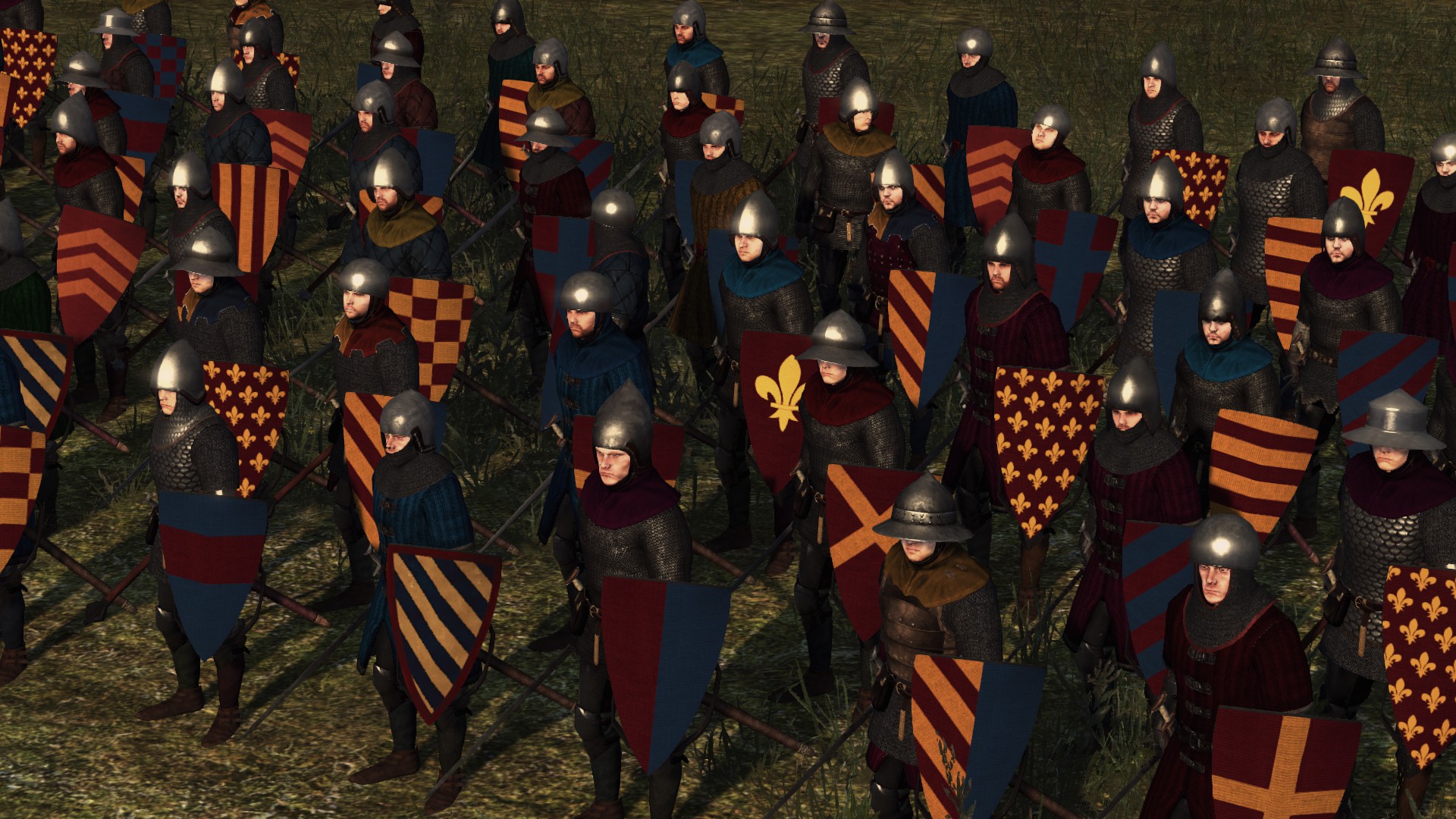 Ducal Heavy Foot Guards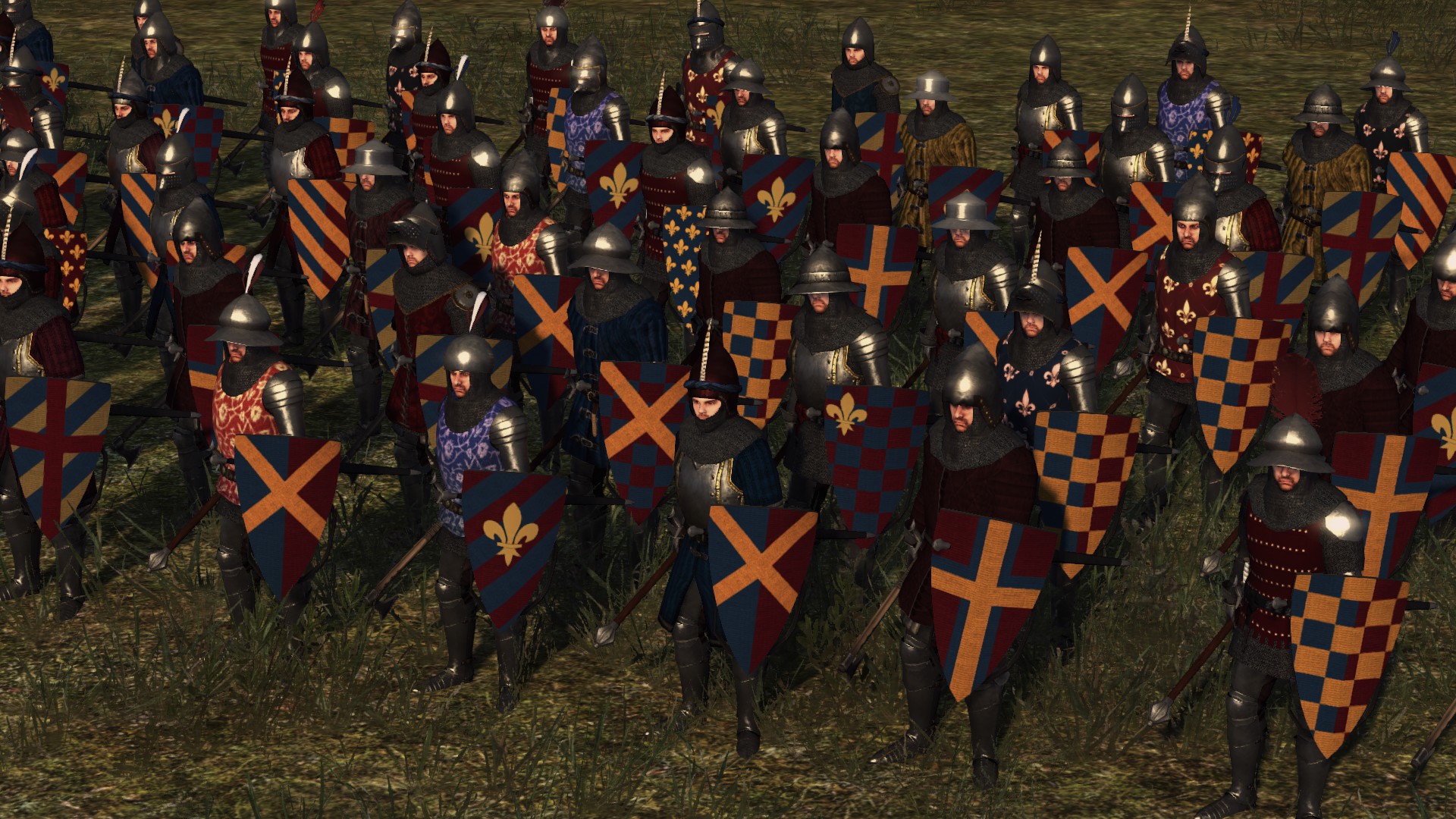 Dismounted Chevaliers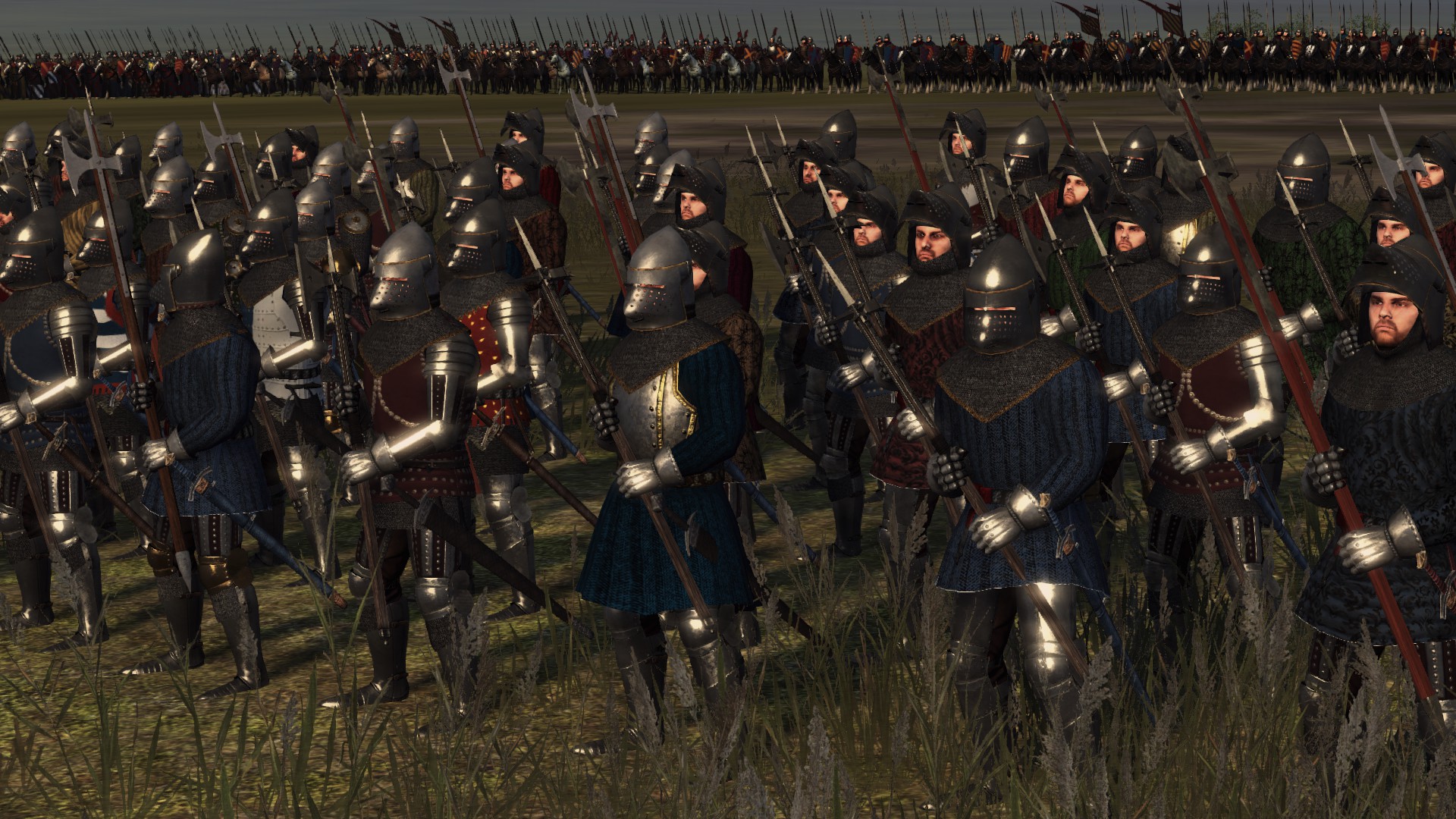 ---Cavalry Units---Scouts(no javelins)
Tier 3 (1400-1500)
---Missile Units---Levy Crossbowmen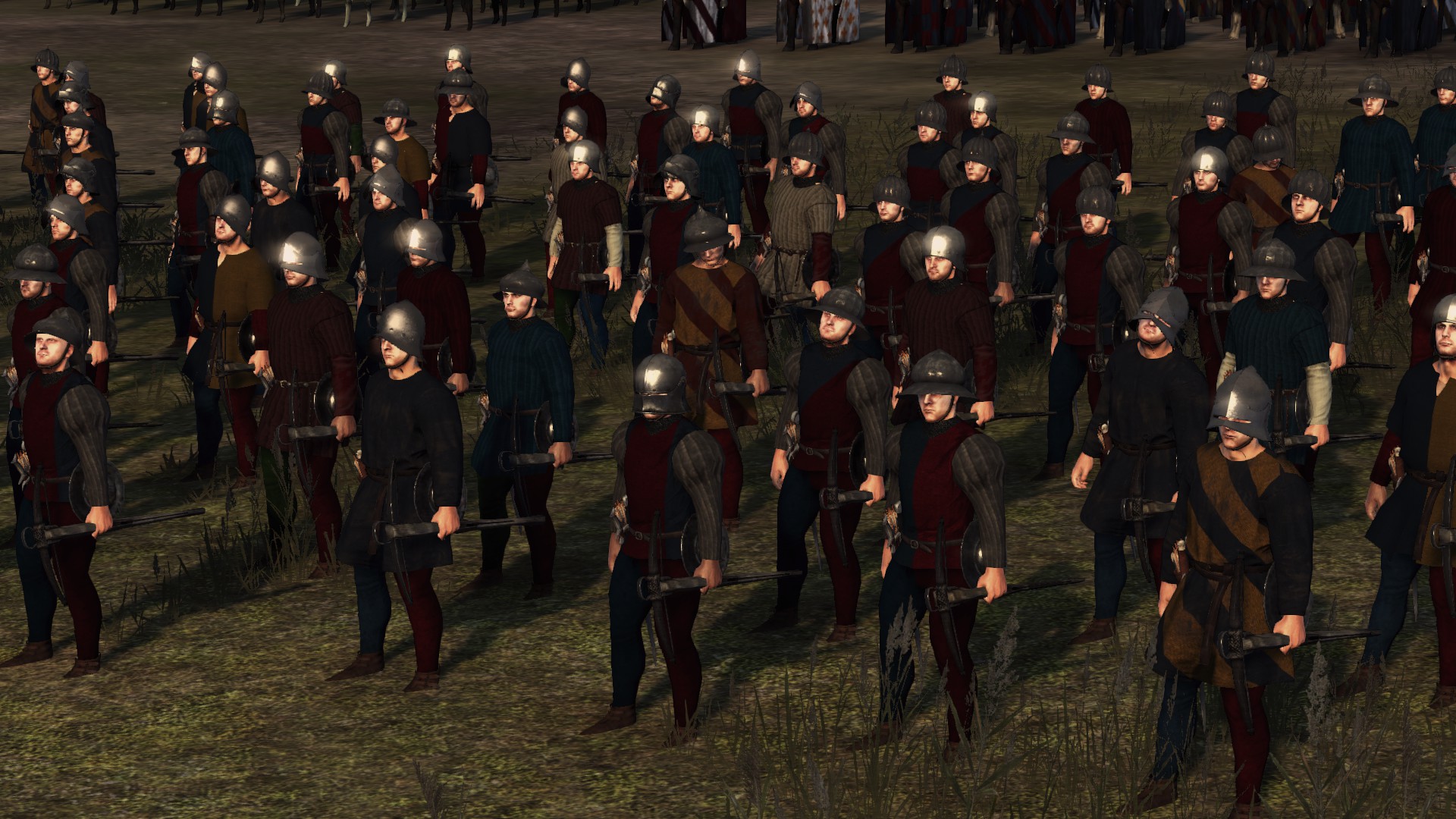 Longbowmen (Ordonnance)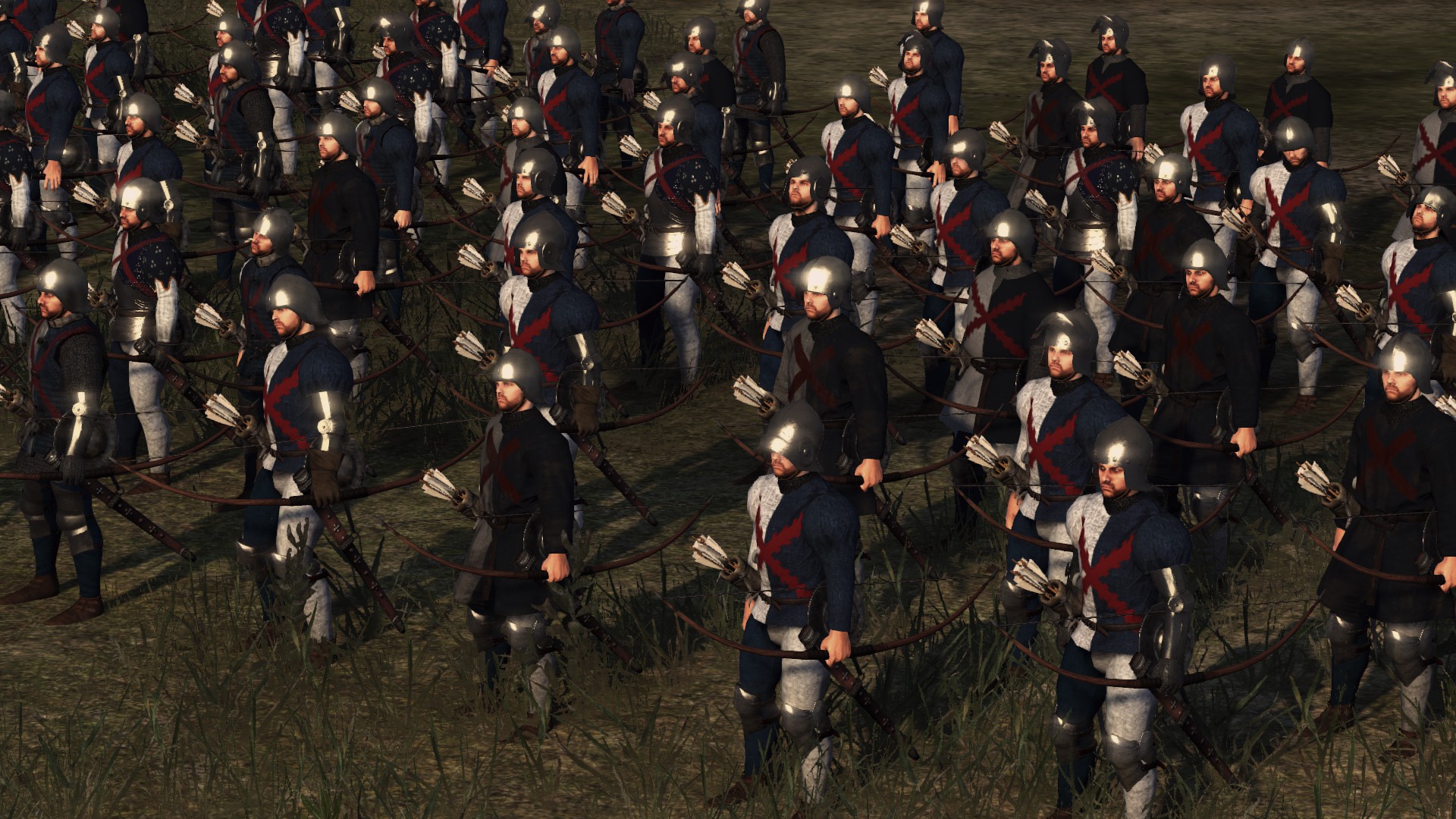 Pavise Crossbowmen (Ordonannce)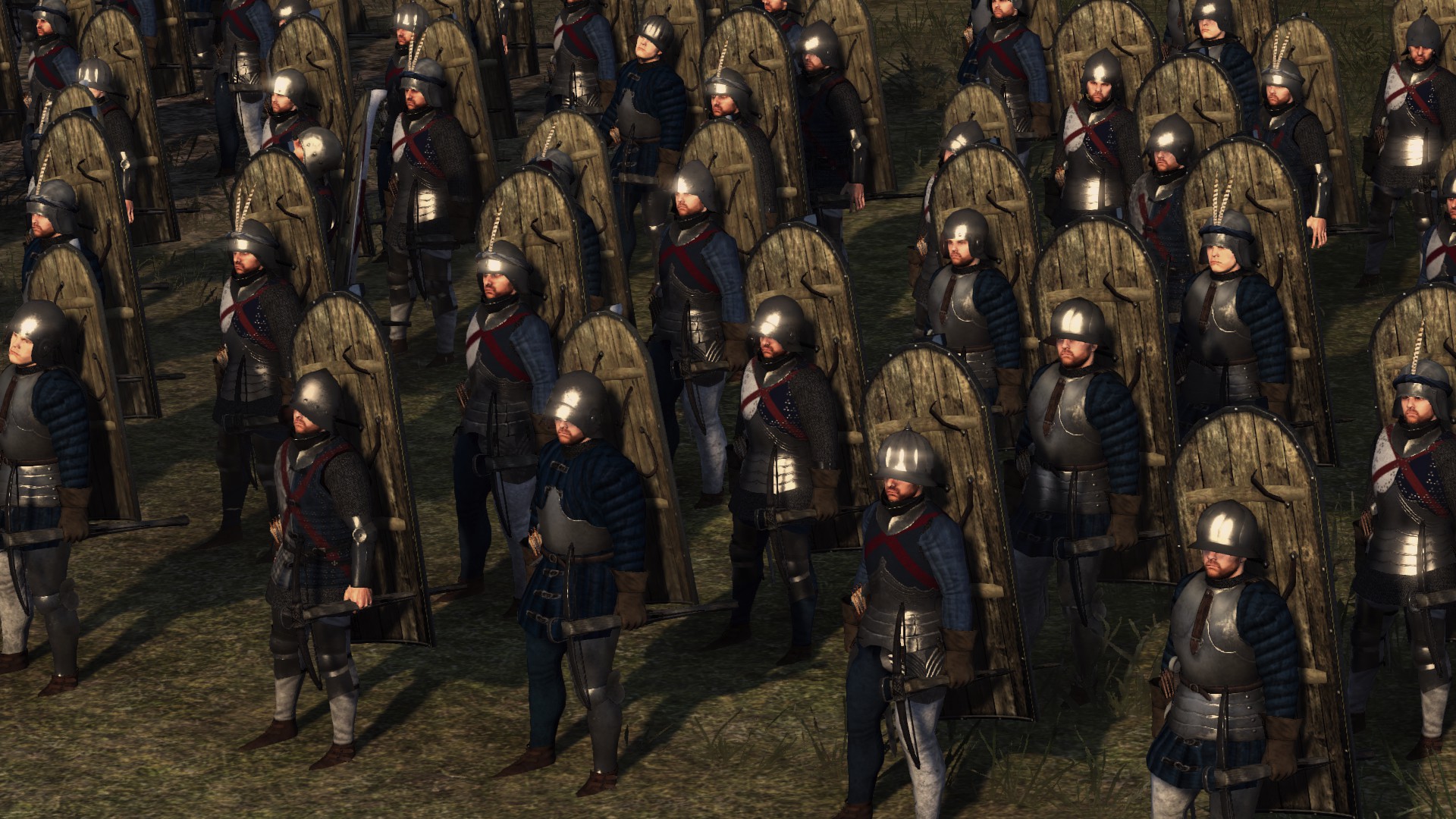 Handgunners (Ordonnance)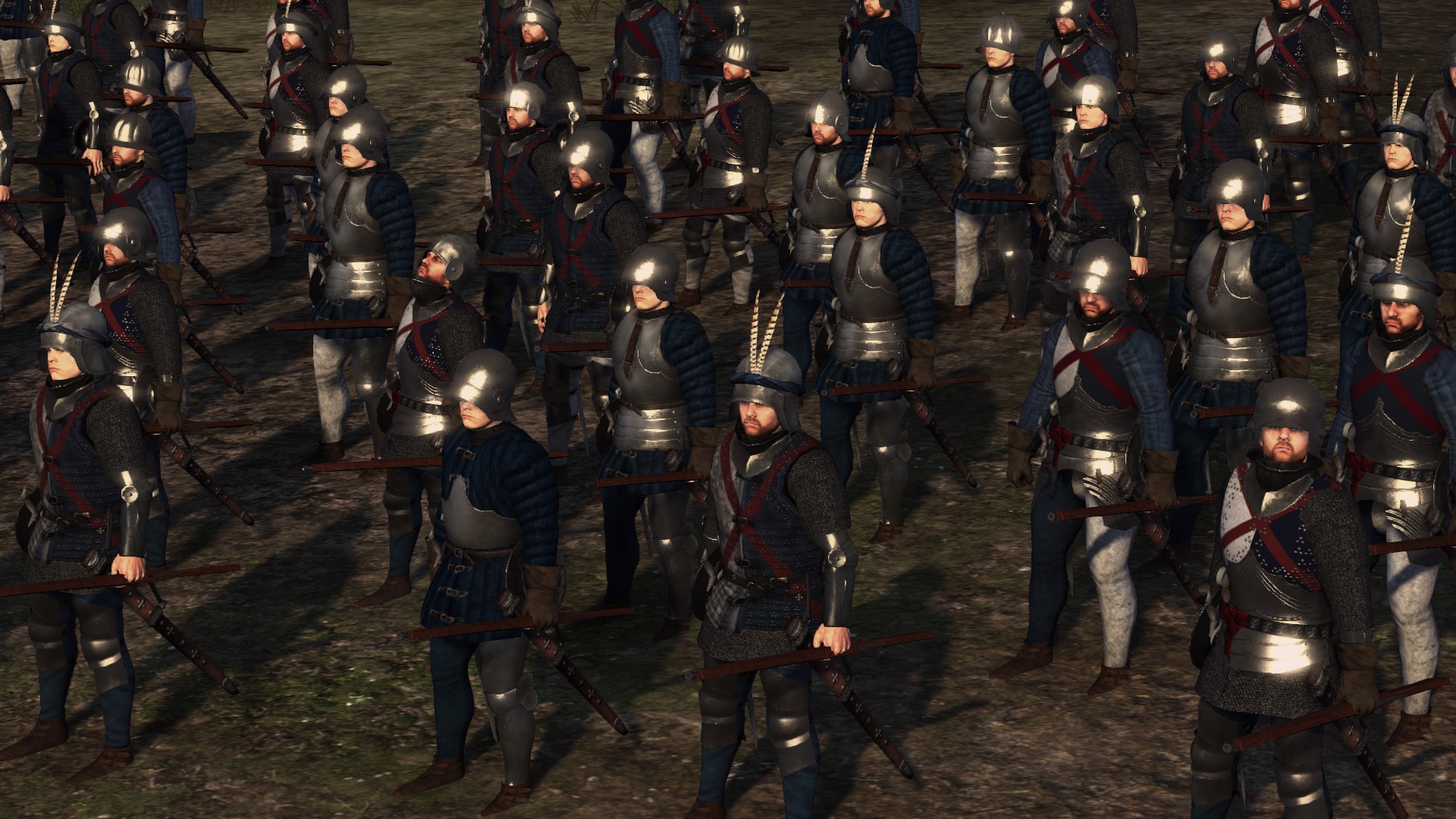 Ducal Household Longbowmen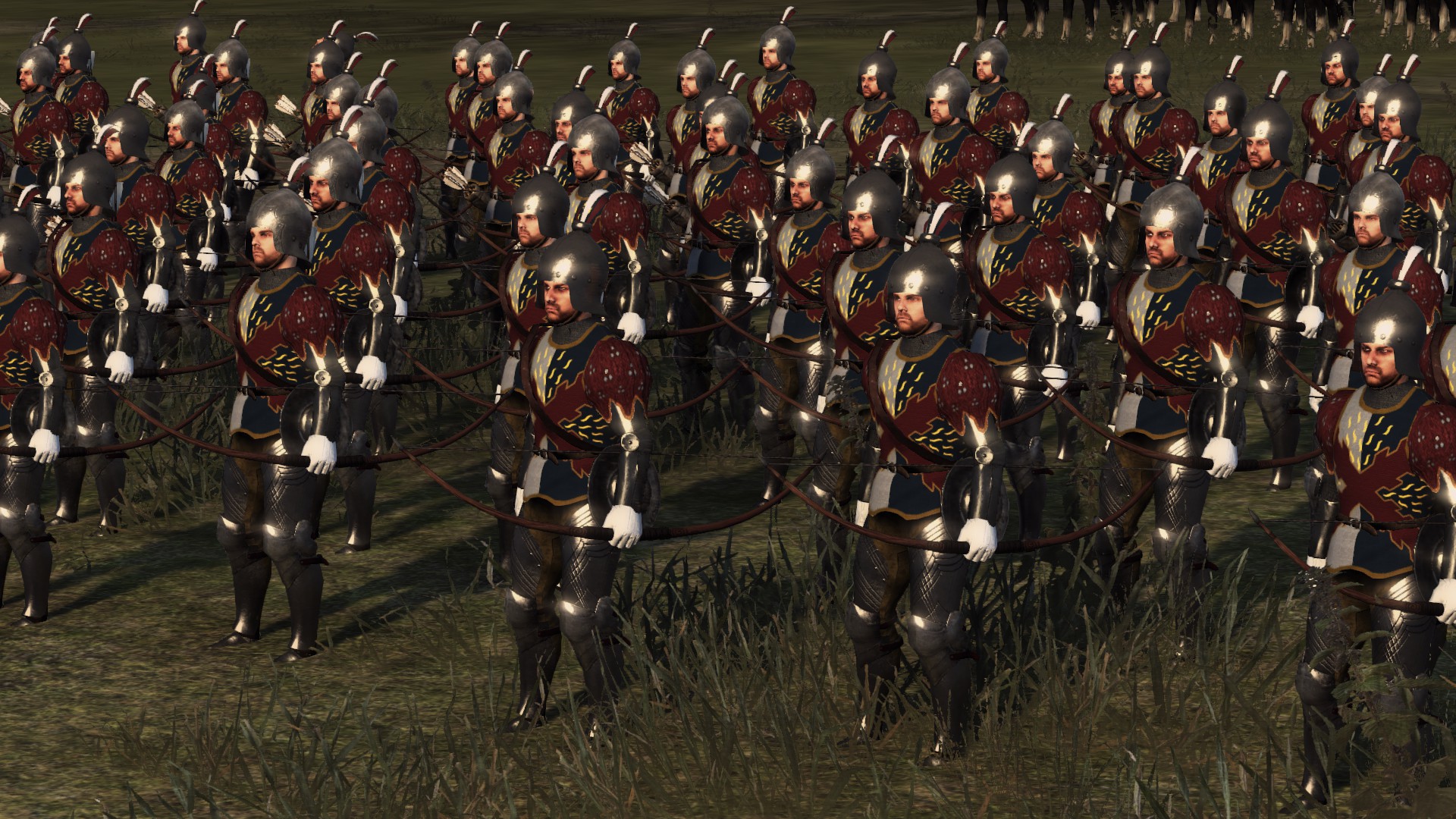 ---Infantry Units---
Levy Macemen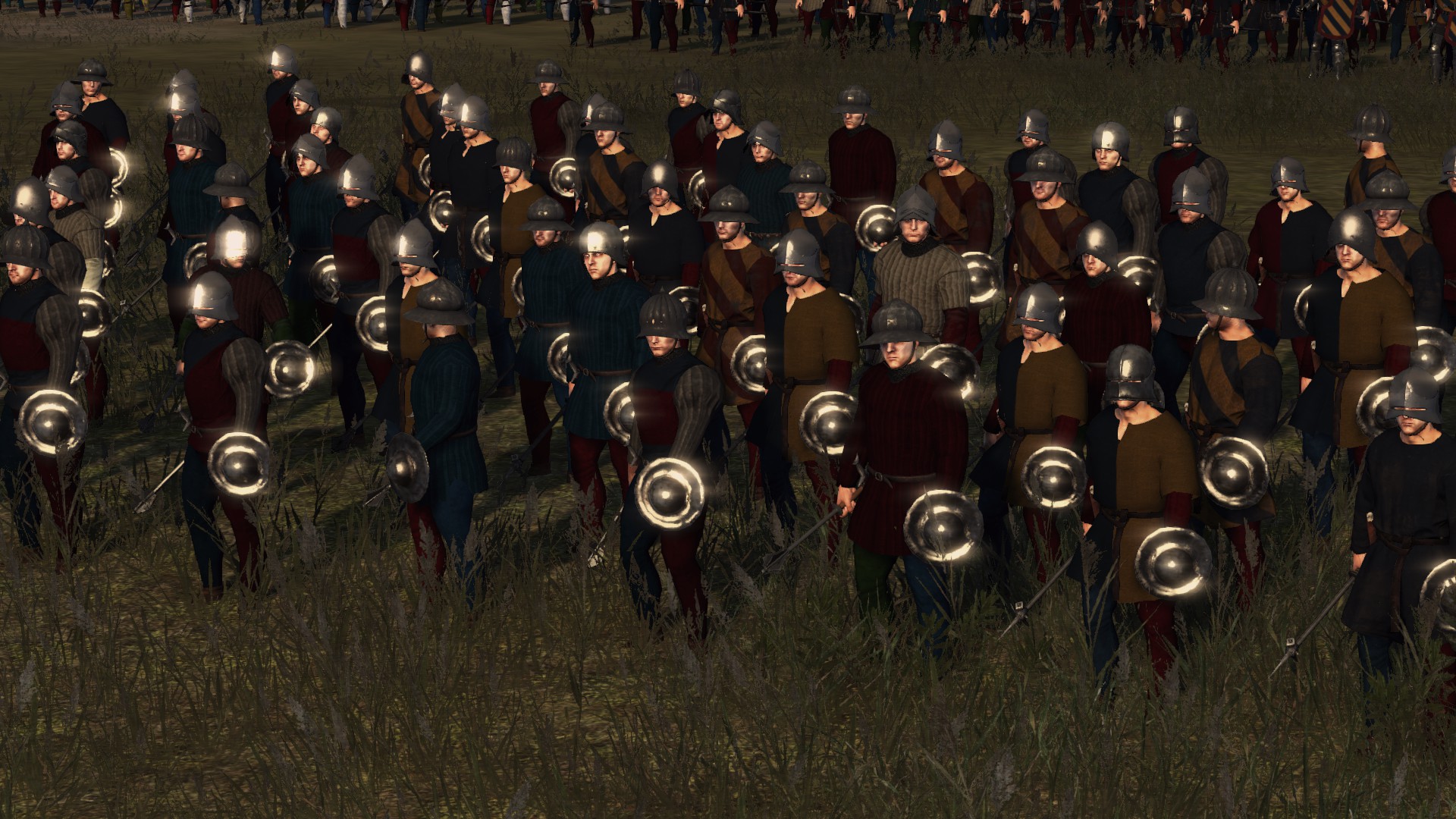 Levy Guisarmiers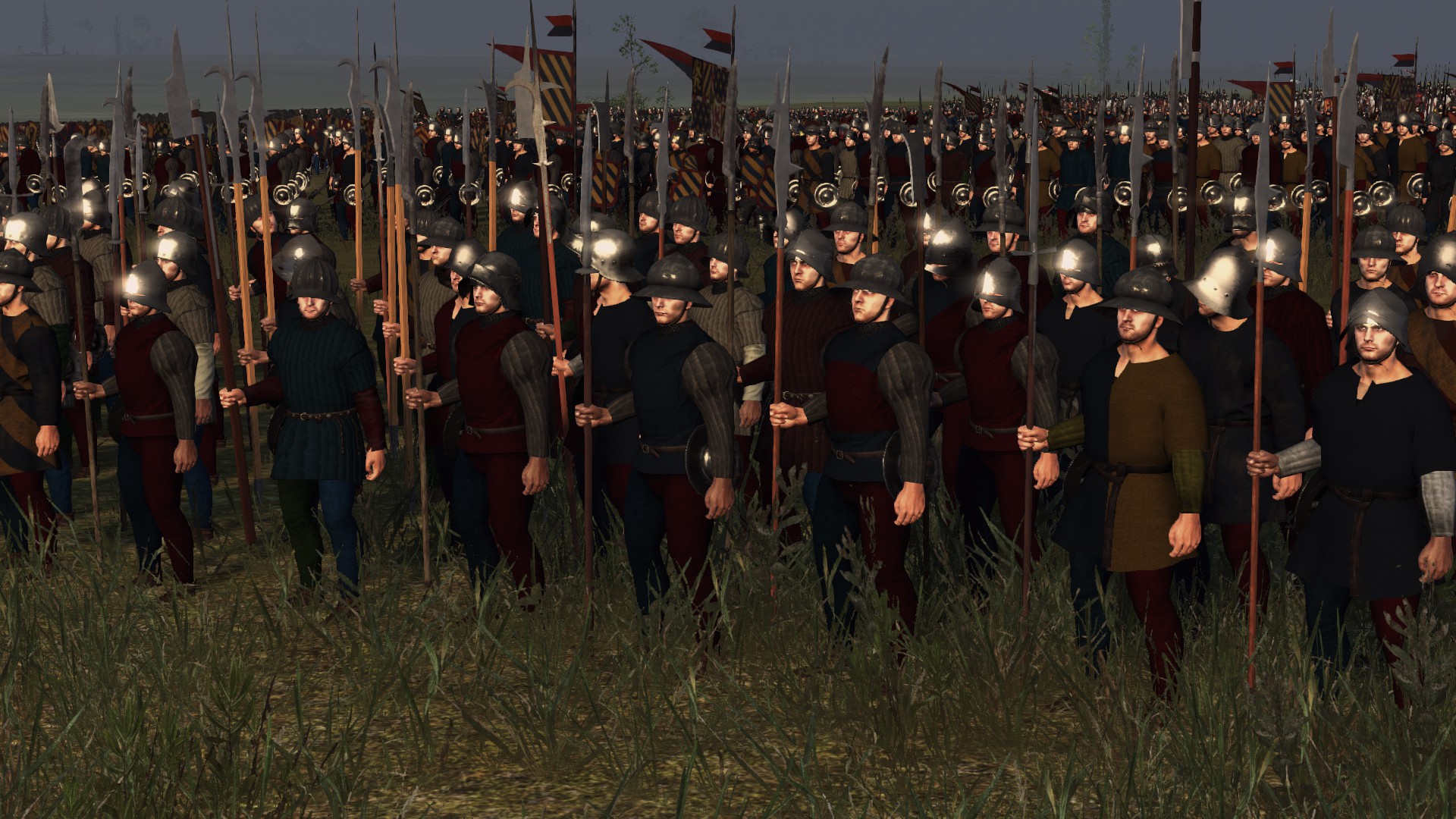 Pavise Spearmen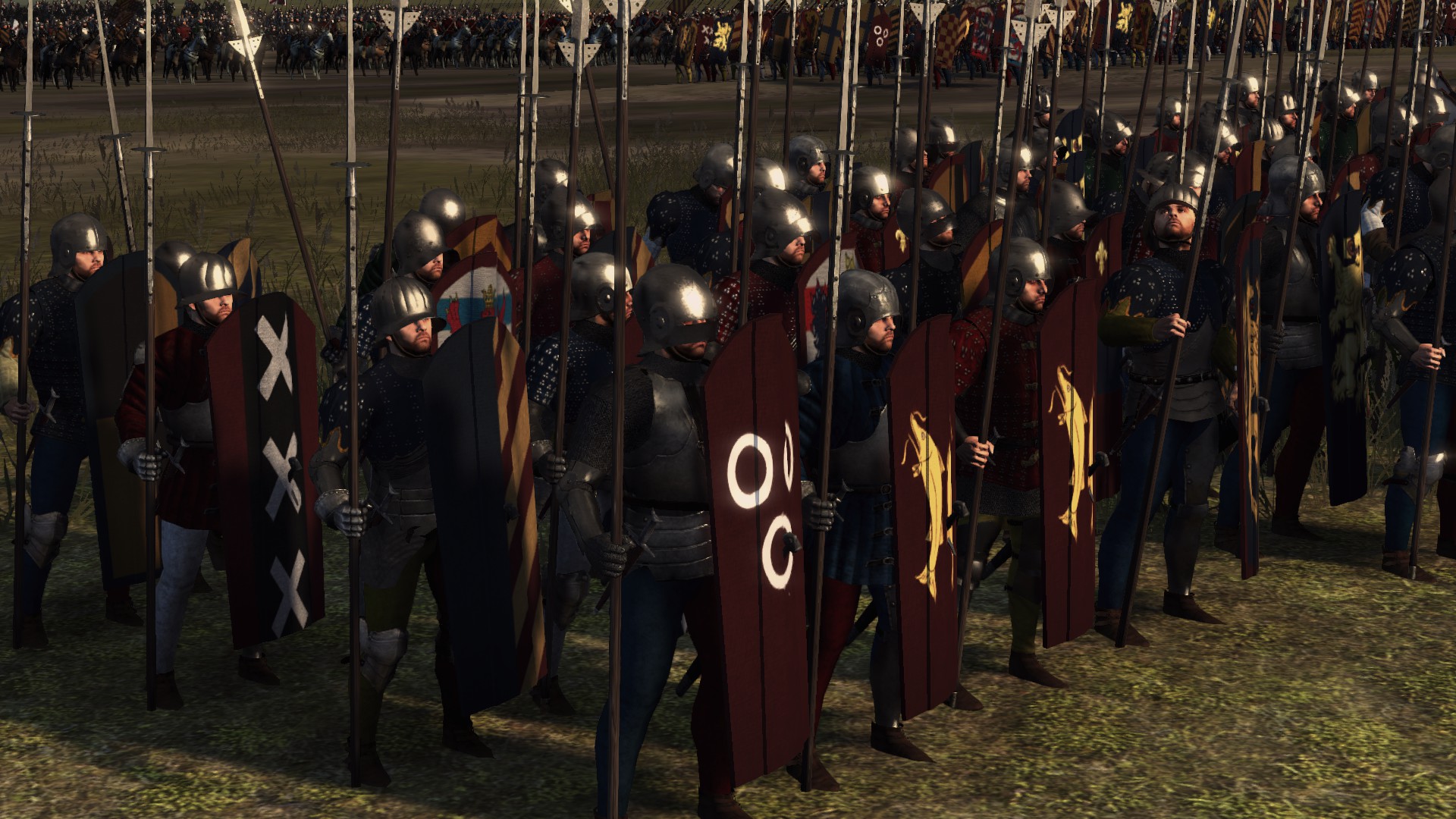 Halberdiers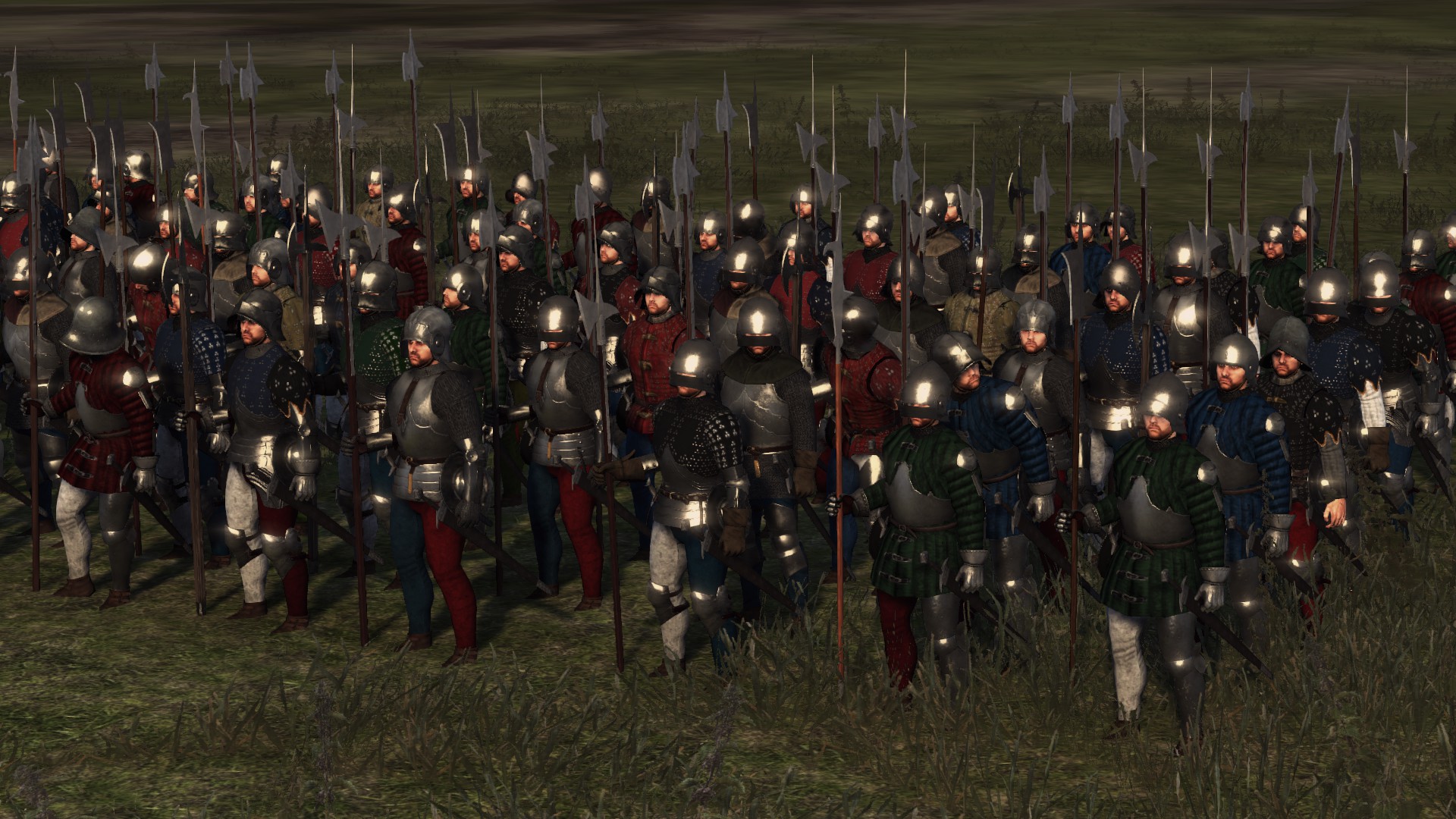 Pikemen (Ordonnance)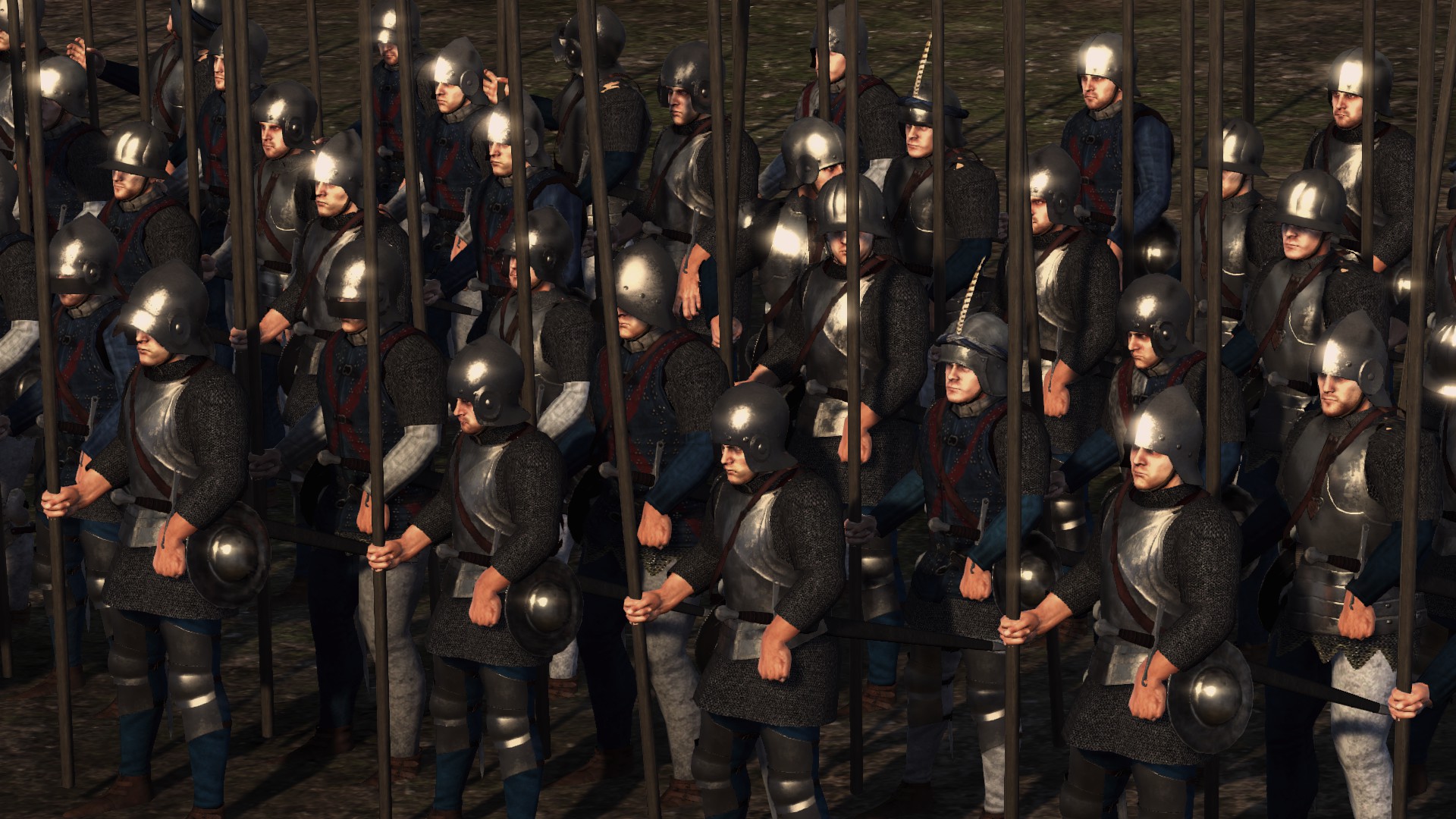 Foot Coustiliers (Ordonnance)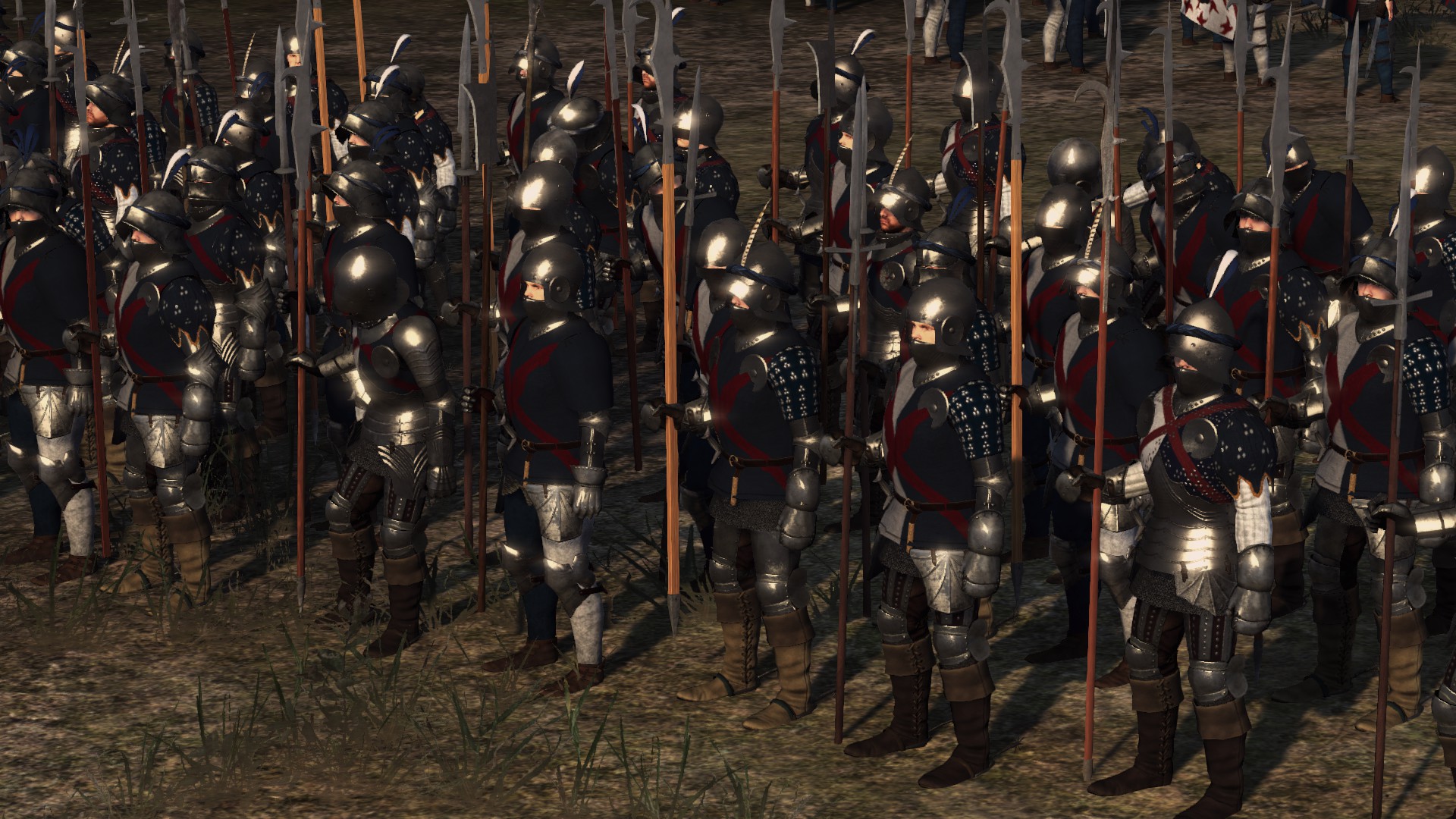 Dismounted Chevaliers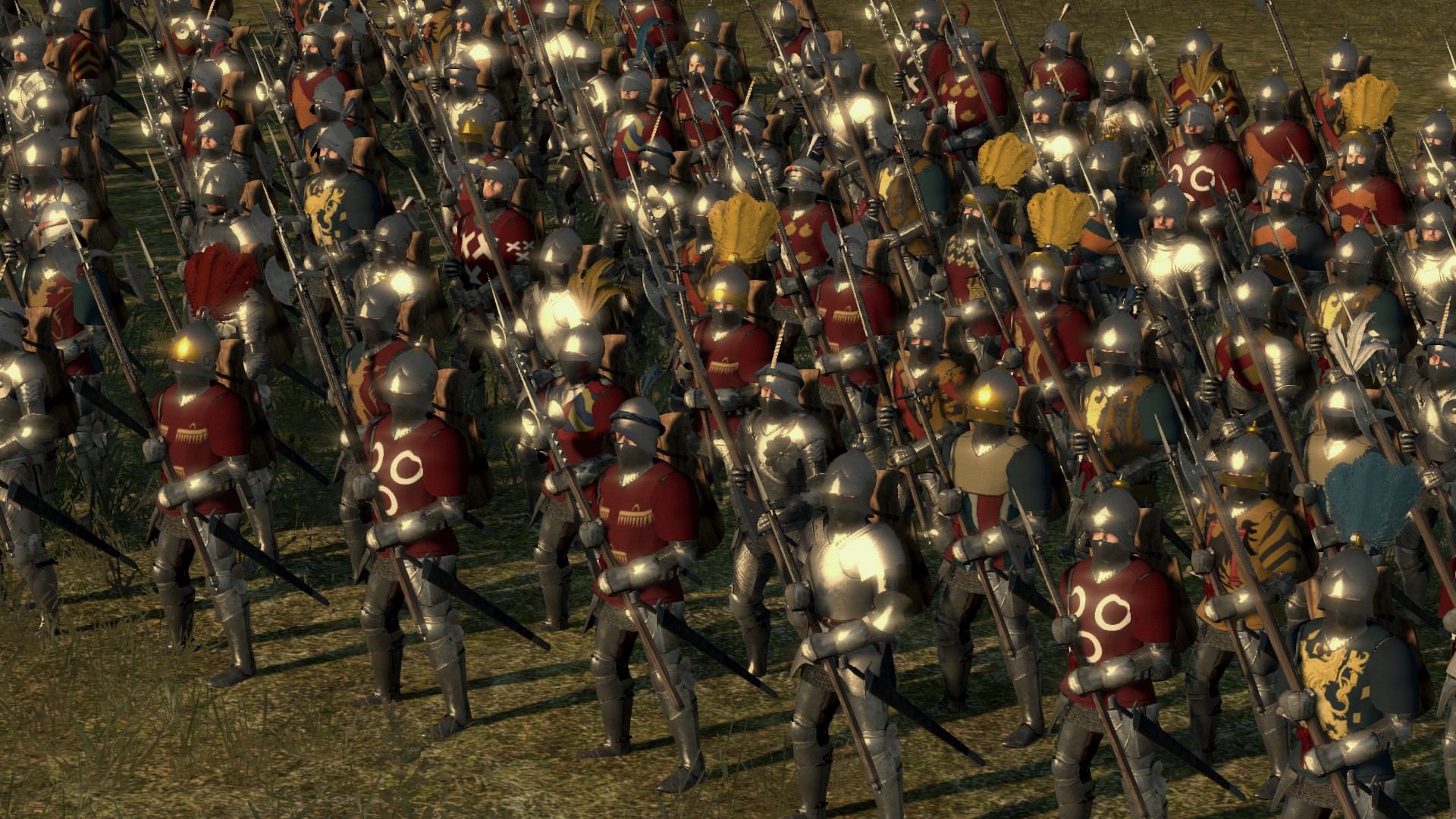 Ducal Household Guisarmiers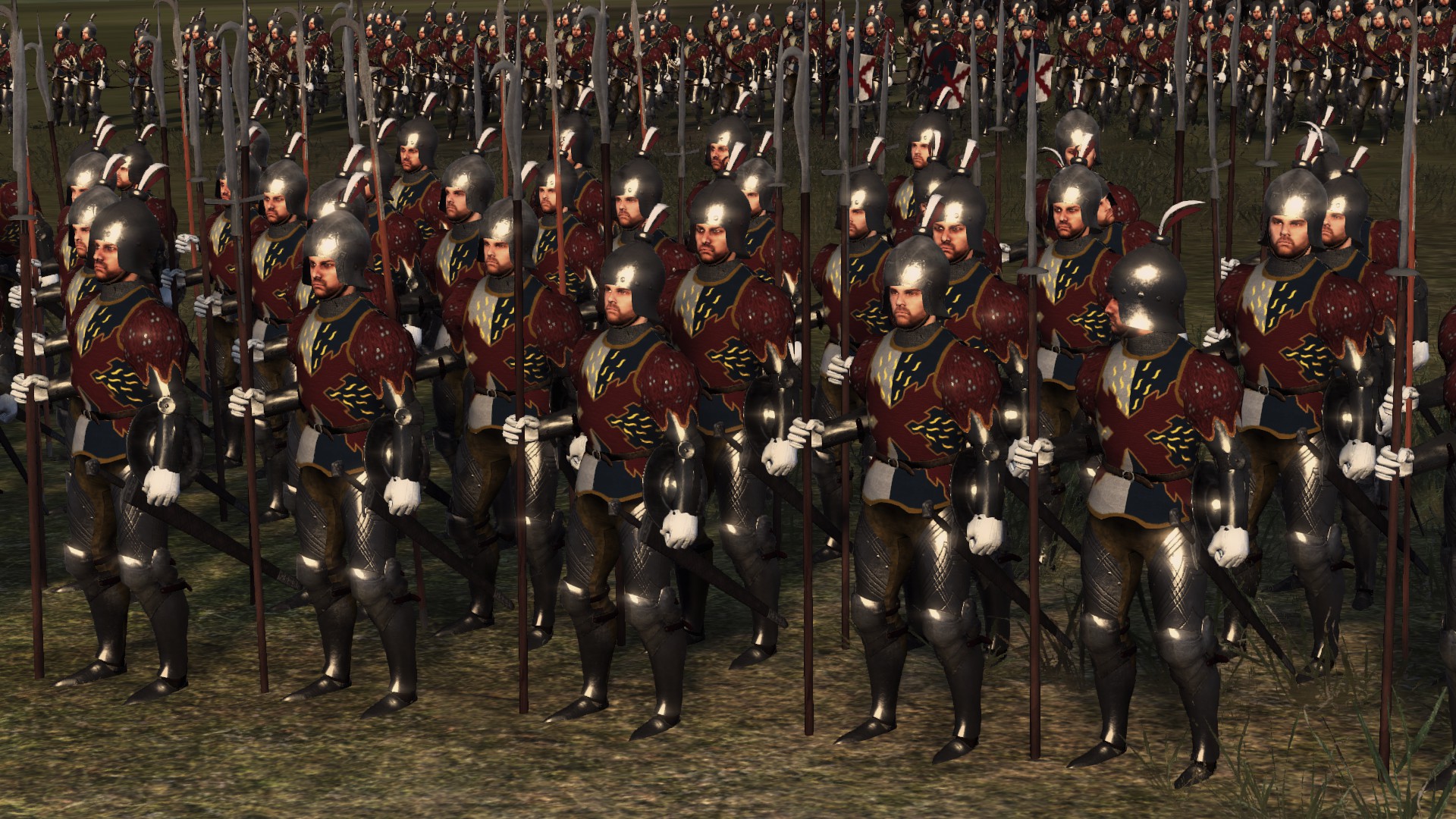 ---Cavalry Units---
Scouts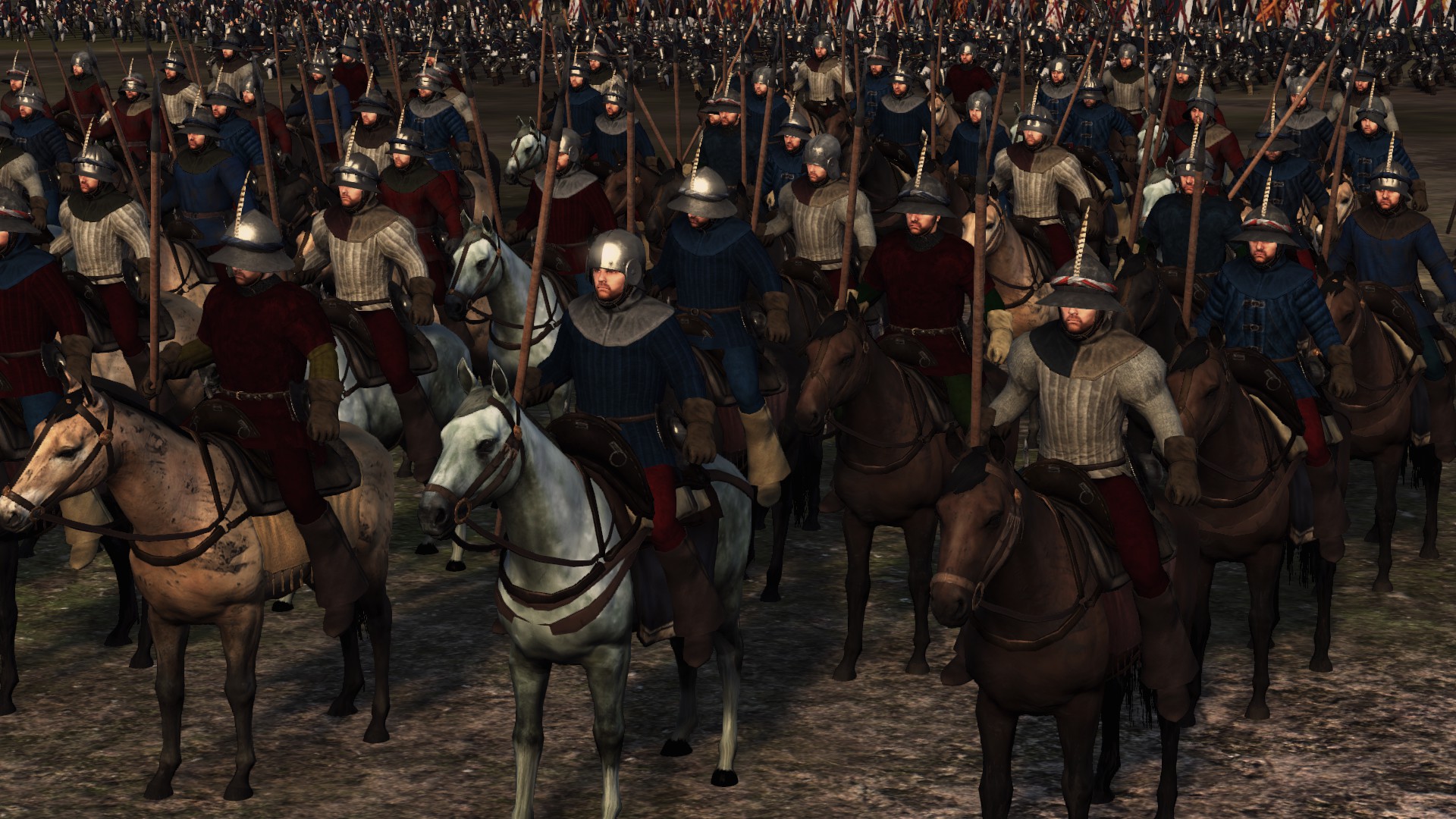 Coustiliers (Ordonnance)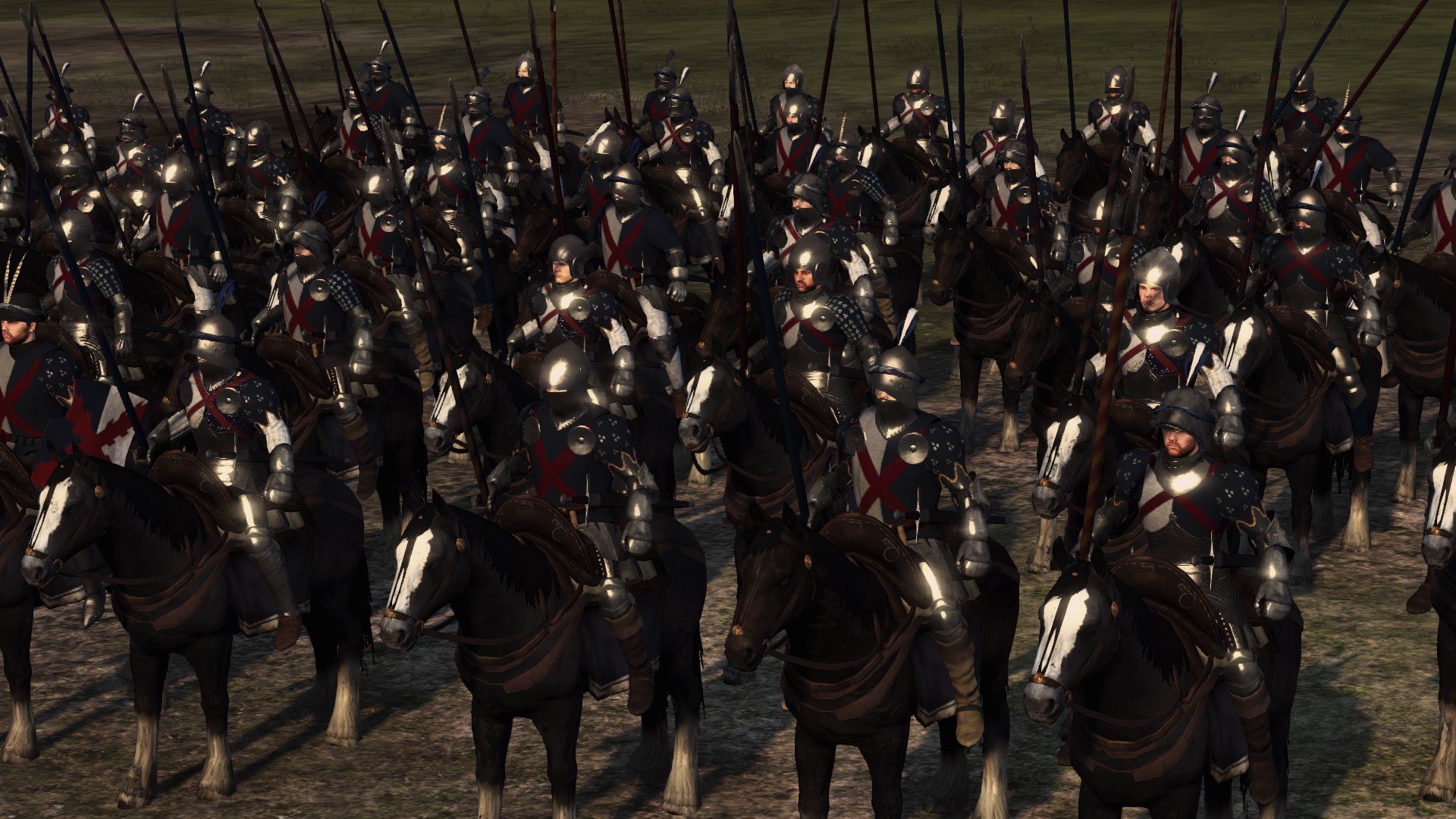 Mounted Crossbowmen (Ordonnance)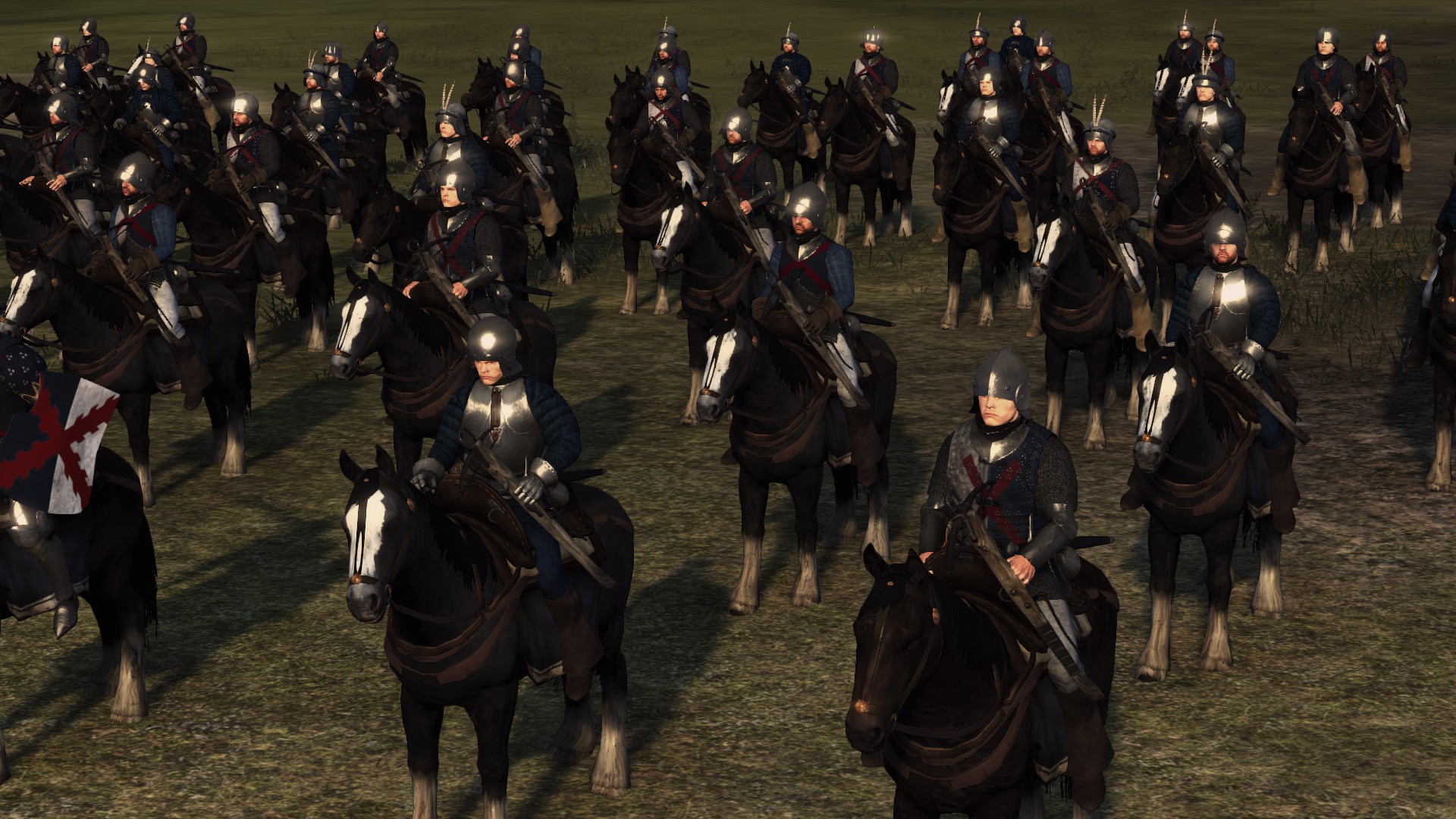 Chevaliers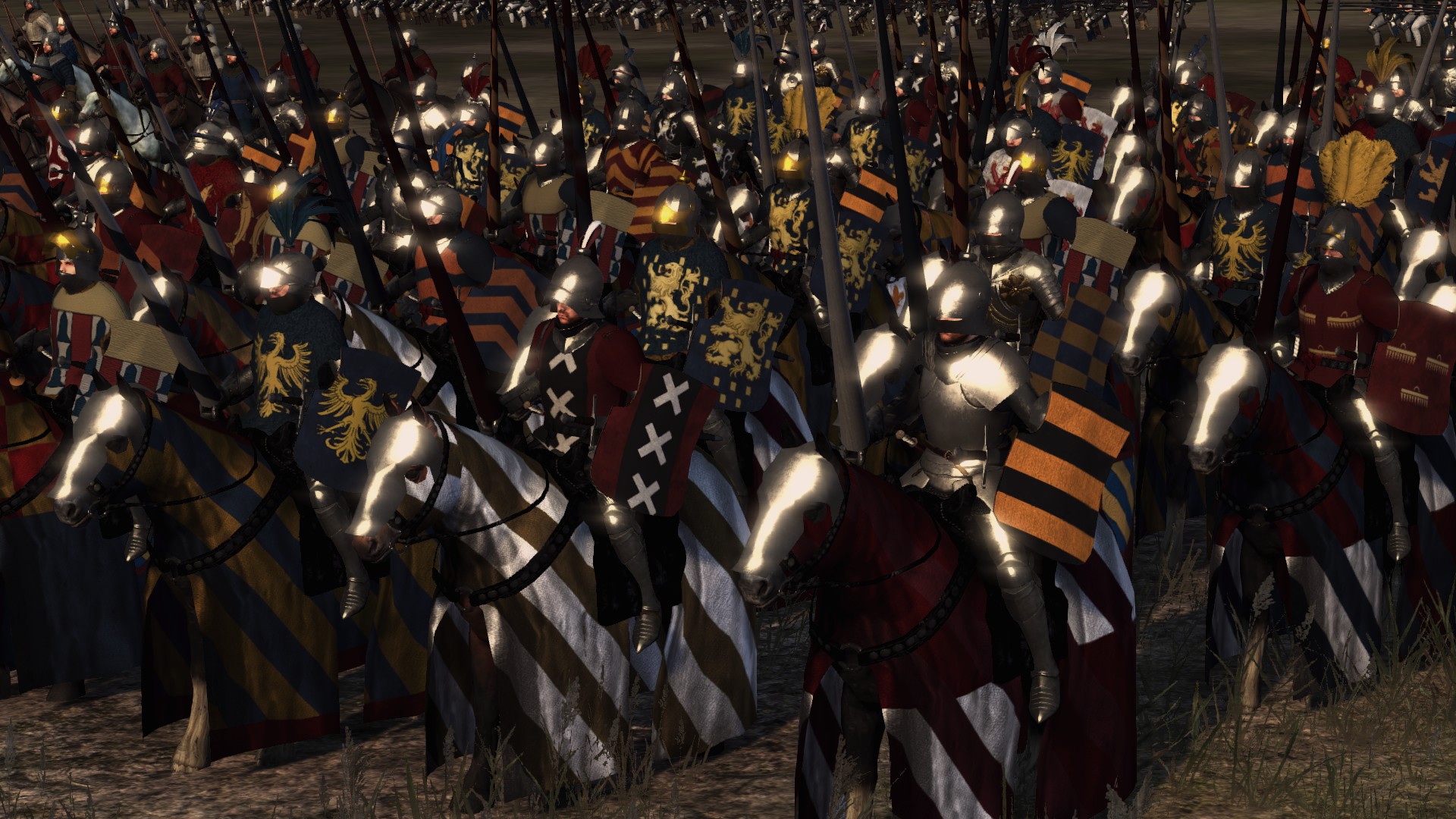 Gendarmes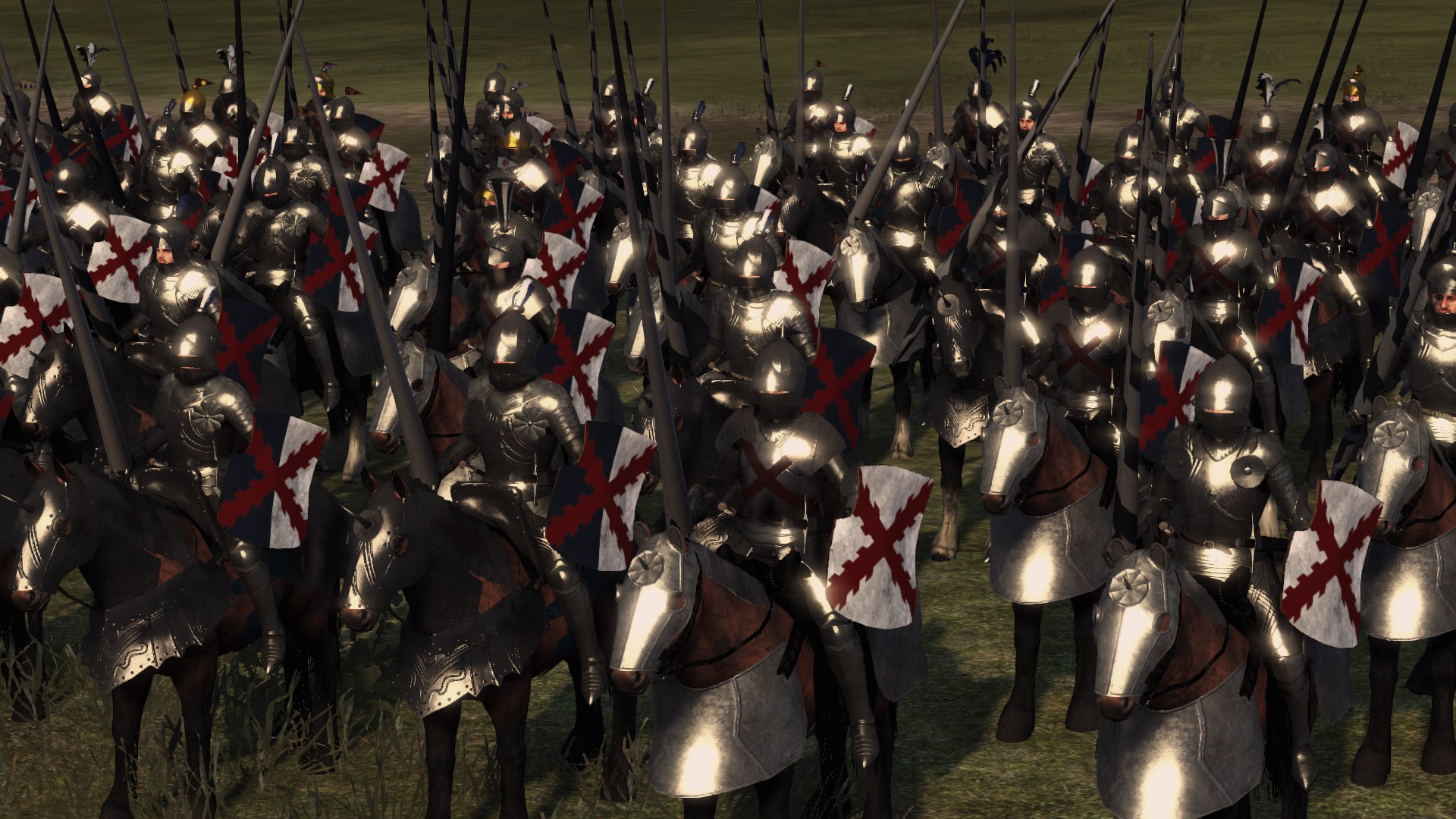 Ducal Household Cavalry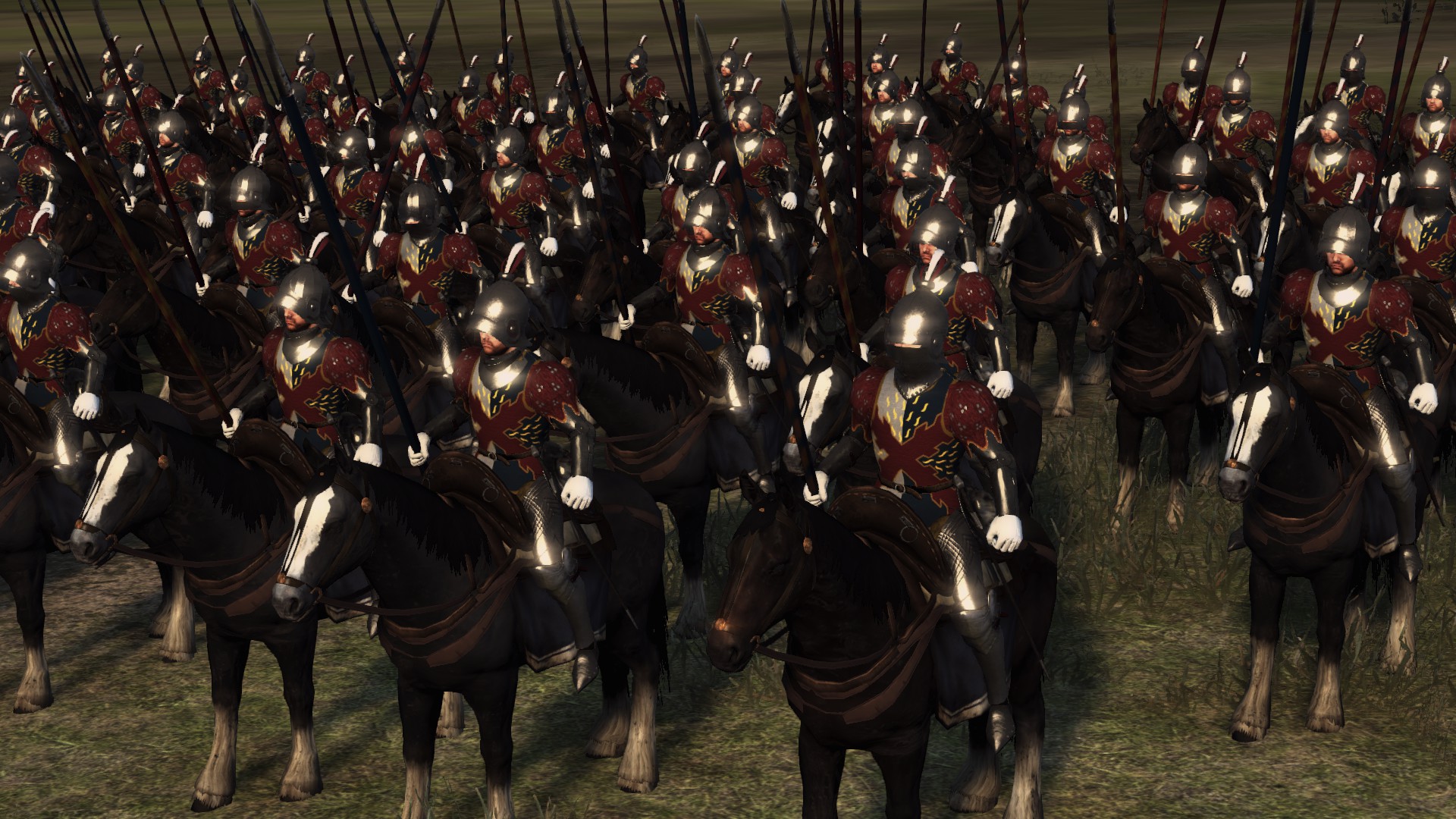 The Duke and Bodyguard