There is an item in the SCRIPTED TRIGGER from your Unreal editor that allows you to change maps at the end of the game. It can be achieved through the SCRIPTED TRIGGER. You get the scripted trigger from the ACTOR CLASSES BROWSER (Chess Pawn at top menu bar), KEYPOINT, AISCRIPT, SCRIPTEDSEQUENCE.
Place that somewhere in the map where your player exits to at the end of the gameplay. And ADD a TRIGGER near by to activate that SCRIPTED TRIGGER. Get the PROPERTIES of the SCRIPTED TRIGGER opening it to AISCRIPT, and ADD a WAITFOREVENT named EndOfGame or whatever you want to call your TRIGGER's EVENTS/EVENT. Then ADD the CHANGELEVEL. Type in the next map's level (KF-OldeTower) in the URL. This will activate as you trigger the EndOfGame. It will then automatically change you over to the KF-OldeTower map.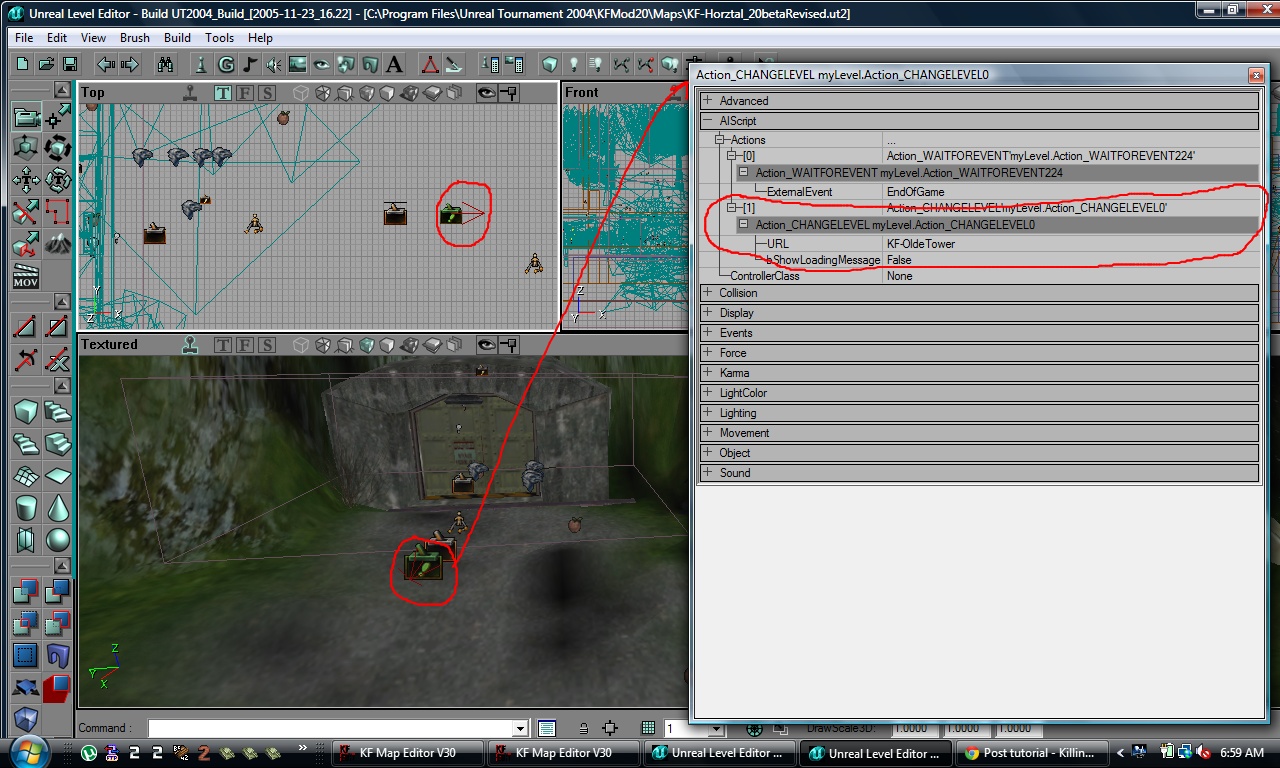 Try it, you might like it.