It's just time to bring some life to our community again. Yes, we are back with the long-awaited update finally!
It took us longer that we anticipated, but hell, we made it! Even though recent months were very tough for all of us.
It's for the first media update since the Guard Duty and Operation Black Mesa merged into Tripmine Studios. For the first time, we are connecting our separate communities into one.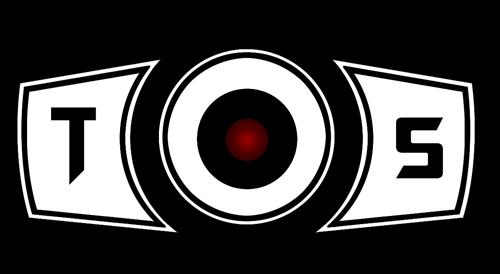 The merge itself brought several challenges to the development process. It's brand new experience for us, as one development team focus on two projects at the same time. Being part of this is not easy for none of us.
We were forced to perform many changes not just on the game's content, but our development process and PR. Unfortunately, all this stuff is happening during very busy period of our life, when part of us struggle with important exams or dealing with other real life matters. That's the reason for the update being delayed a lot.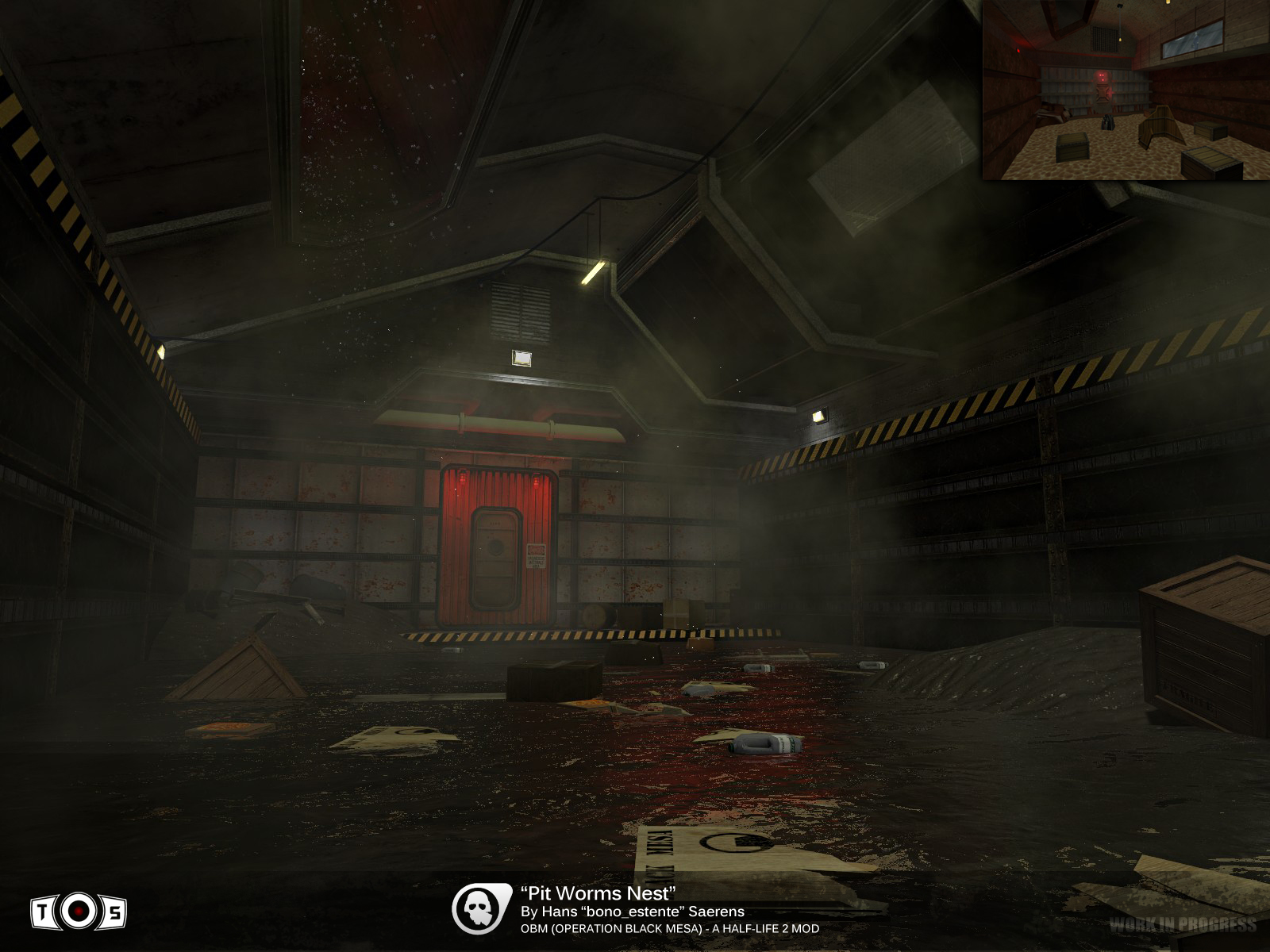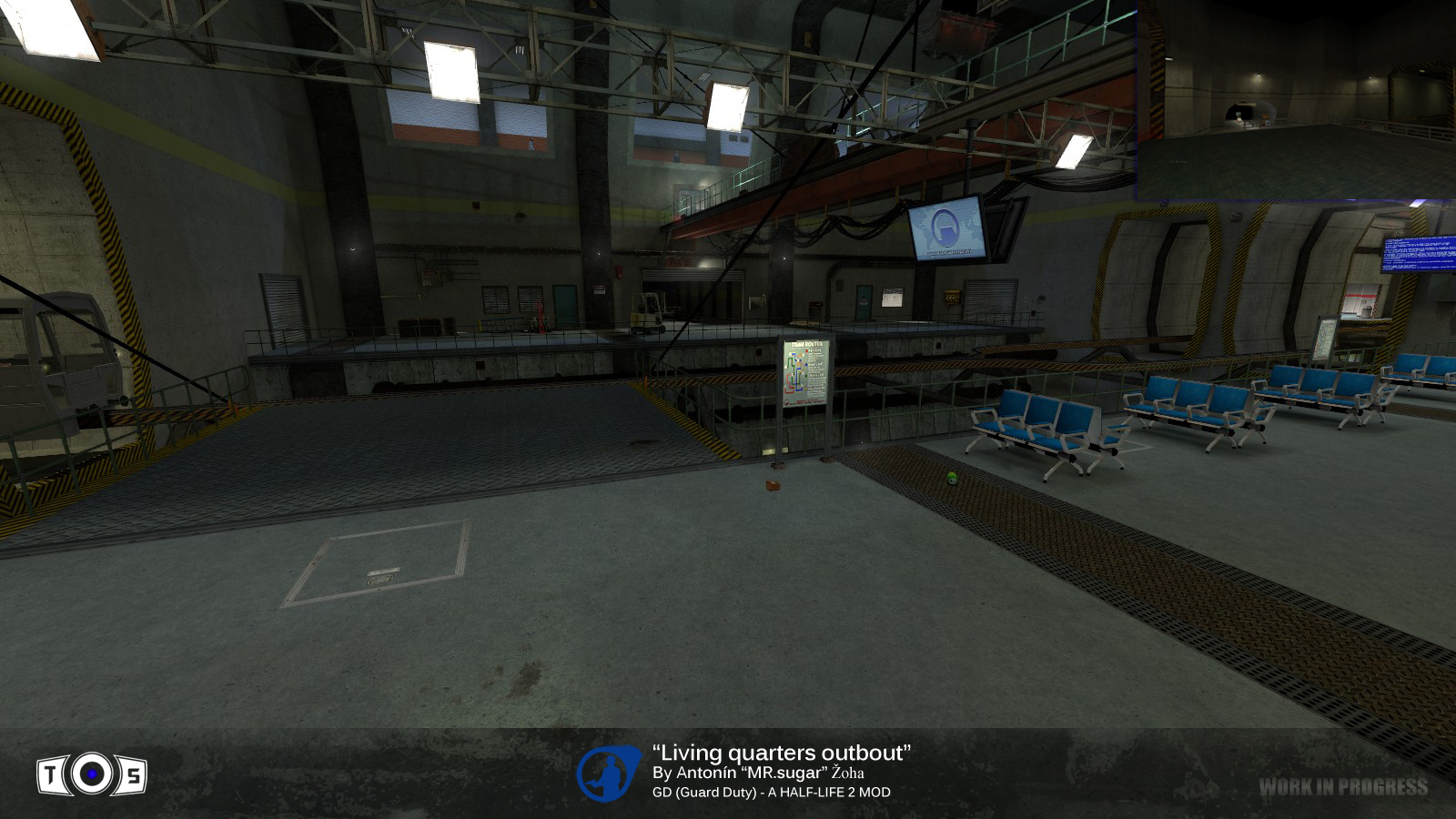 However, we should definitely be proud of ourselves! Regardless all the obstacles, we streamlined our development, OBM portion of the team utilized GD's team organization, we sorted most of the duplicated content and some on the top of that, we boosted quality on many models and textures. And we still proceed towards our goal, maybe slowly, but surely.
In case you somehow missed the interview about the merge, you should head to PlanetPhillip and read it. You can learn very interesting facts about the merge and projects.
As our community grows with each update, we are looking for new ways how to keep in touch with our fans. It's very time-consuming to produce big media updates, so we definitely need to keep you updated with small updates as well, just to assure you we still bare with you.
It was just matter of time till we come to Facebook. Make sure you track us there, we may be dropping some tidbits from time to time :).
And before you start to admire our new media, it's important to notify you about the matters around the websites. Most of you probably noticed that Operation Black Mesa's homepage is down for a while.
We sincerely apologize for the lack of official announcement in regards of the website matters. However, there is no reason to panic! We will be launching brand new websites for Guard Duty and Operation Black Mesa on new domain, so stay tuned!
And on the final note, I have to mention that we are looking for new talents who would help us with the development! Please take the fact we are not offering paid positions into consideration.
To apply, simply send us an E-mail with a little bit about yourself. Don't forget to attach some examples of your previous works! If you find E-mail uncomfortable, you may use our forum. Both ways are valid for both, OBM and GD applicants.
LEVEL DESIGNER:
Our team is looking for level designers, who have experiences with building multiplayer and/or singleplayer maps.
You should have more than one year of experiences with Hammer and be able to build optimized and detailed maps.
MODELER:
We are looking for modelers who will supply us with various models ranging from props, weapons to organics.
You should be able to create detailed, clean and optimized models, including UVWs and textures.

Other positions:
We are also looking for people to fill other positions. Whatever you are texture artist, particle artists or coder, as long as you are dedicated and passionate person, you are the one we are looking for!
That's all for now. We hope you enjoy the media. Stay tuned for more!