We proudly presents: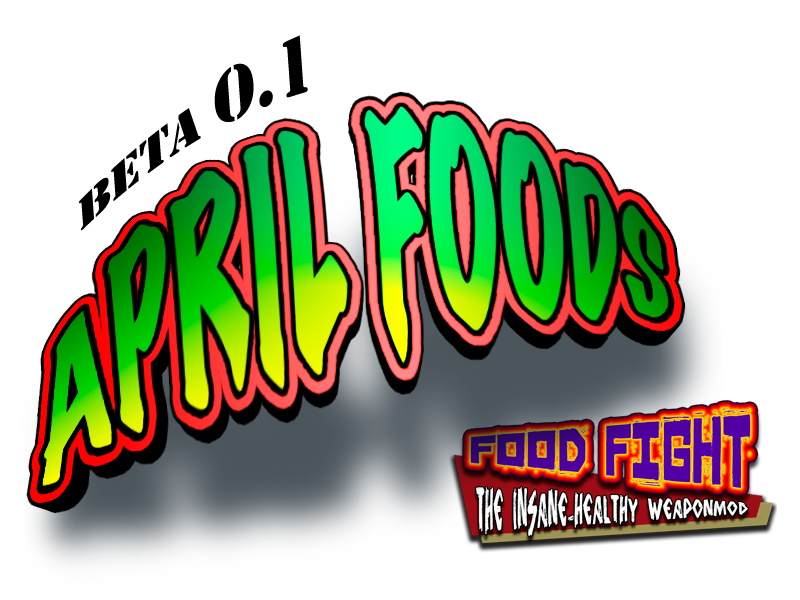 A server will be set up on Sunday the 29th ...the Beta01 is free to play but not free to use.
Further informations will be posted here in the next days!
STAY TUNED!!
---
Test server announcement! We are working hard to keep it running!!
For years we are working at the mod, but now the time have finally come! The first official test server for the FoodFight mod. That will include so far most of the weapons. We are trying to get all the first weapons in. If some weapons wont make it, so sweat. We will announce the next improvements of the mod!
More information will be added soon!

---
---
TEST SERVER!
Our test server is up and running! So just feel free for testing and tasting our weapons of our modification!
Not all weapons are included yet, BUT! We announce every major update to this thread! So keep an eye on this topic!
Further you can be a part of our "test" team by playing it on our server. If you might notice some bugs/failures and other kind of strange things wich you think it is not right. You can post your findings right here. But keep in mind... giving a good feedback/critism with some nice additional information what is wrong will greatly help us improving the mod. So please, keep that in mind
So join us at the FOODFIGHT Test server:
208.167.224.185:7777
And remember! Keep it healthy :tu: