Greetings zombie slayers!
As you know, Forgotten Hope 2 developers have released the new version for their mod, 2.46, which brought new content to the mod.As we knew you guys would like to get back into the action, our talented friend RADIOSMERSH prepared a small patch for Forgotten Hope 2-Zombies mini-mod so we can keep the fun going on. We thank him a lot for helping us.
The link for the small patch is posted below, it will directly start downloading it as soon as you click it: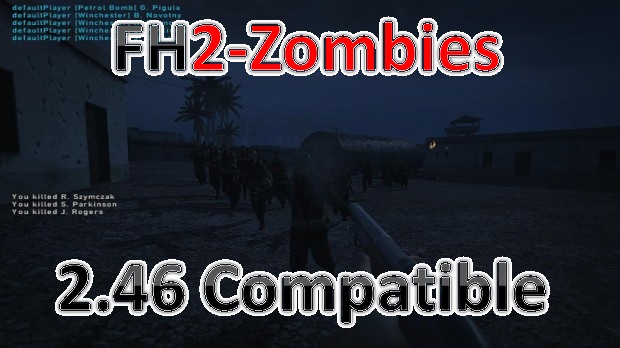 We wish you a happy hunting and good luck on the battlefield, soldier! Be sure not to get bit, or else, you know the consequences...!
Turkish007, over and out!