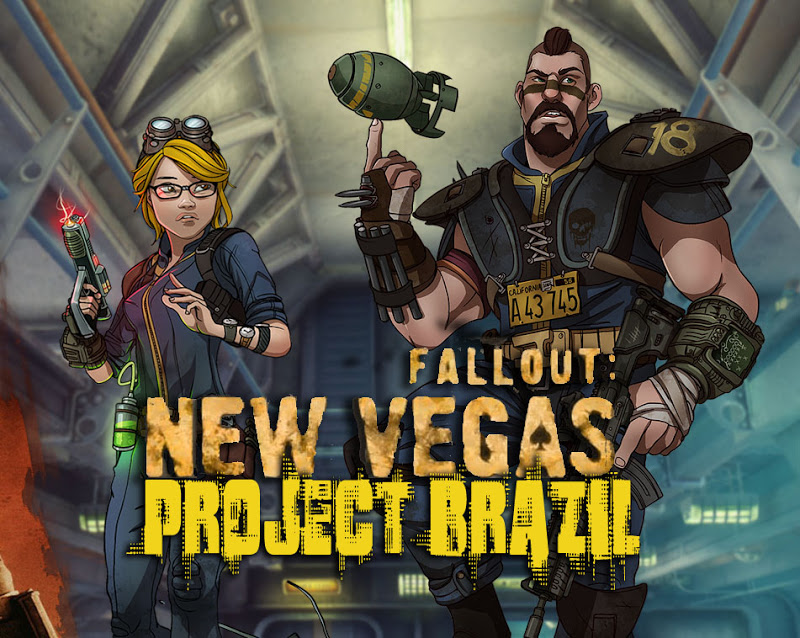 Hot Spreadsheet on Spreadsheet Action!
We haven't updated in a couple months because the fun art phase is pretty much complete, and what new art there is, is spolierific as all hell. And after 3 YEARS of development after we released part 1, spoiling it now would just suck.
While Project Brazil has officially existed since December 2012, which was 4 years ago, it's original inspiration was in 2010, 6 years ago. At this point there are enough people who think it's never coming out that when we release, we'll have effectively turned Reddit on its head. :p

I have visibly aged over the course of this project, and I'm SO GLAD that it's coming to an end soon.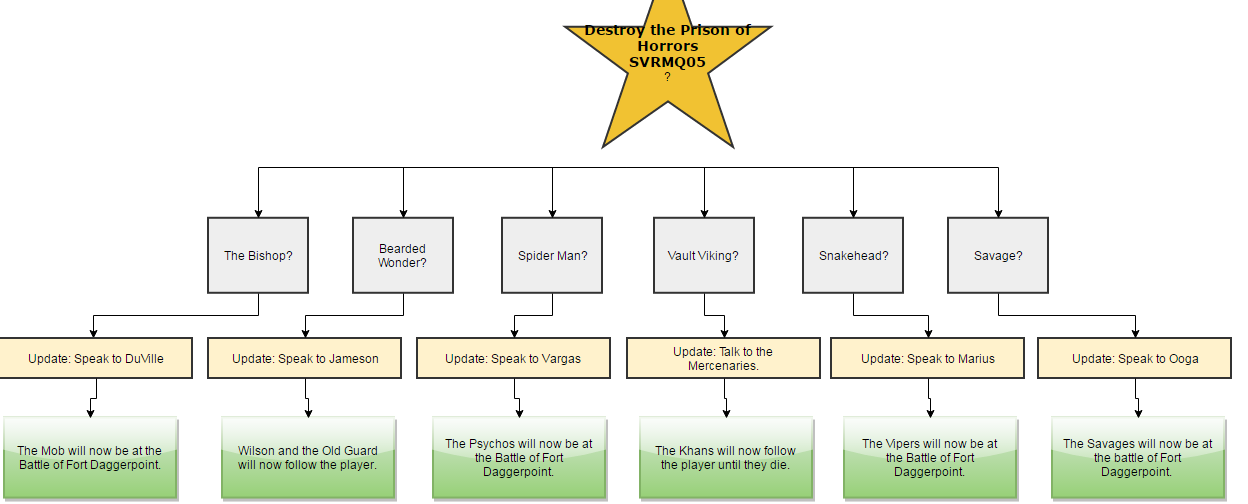 The reason updates are going slowly is because we decided to add in the previously cut content back into the plan. Rick as he was scripting decided that the story really suffered missing those 4 major quests, so we discussed it, and now that big chunk of over 1200 lines of dialogue and upwards of 40 branching plot-lines is now almost complete.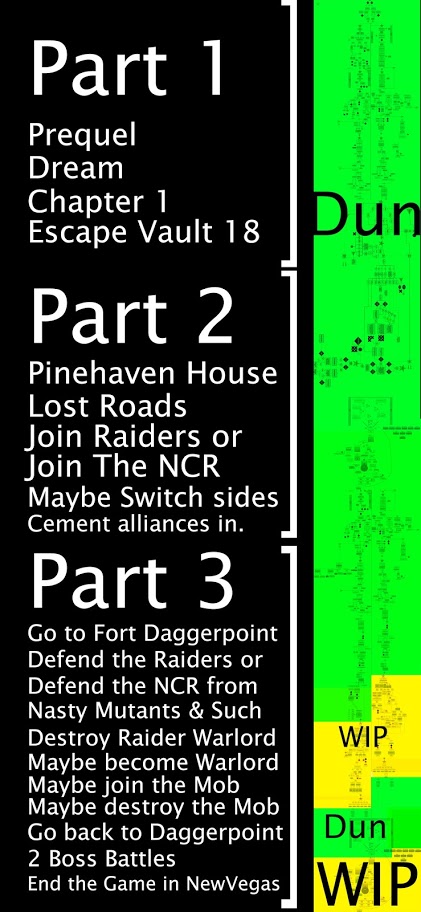 Scripting those took from May 1st to June, with July being the final "okay, we have to move on to the last quests" deadline. Those two big chunks of yellow have a couple more months of tedium left in them to finish. Plus final testing and release buildup.
At this point Project Brazil feels a little bit like walking through a gigantic city with all the people waiting for the day the residents come back to play. The first 2/3rds of the game now are playable. After lip-sync is done on my final audio pass (after all the audio is officially cut and in the game) it will look and play as a finished project. The last 1/4th still needs work, and the last 1/8th is still missing key programming, but until you reach that part it feels "done."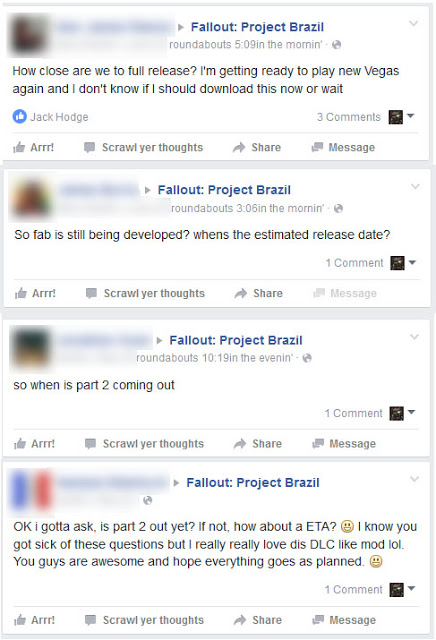 One day I will never have to answer this 3 times a day every day ever again. :p
Guys. Guys. I know. It's been 3 years since Part 1.

No one is more exited for the release than I am. Trust me. When I can tell you for certain, I will shout it from the rooftops. But I HATE being wrong, and the only way to not be wrong is to never open your mouth until you are absolutely confirmed that you are right.
So until I'm sure we're done, our new files are all compressed and we're tested and working in a closed private BETA, we won't announce a date. And after we announce, we'll have the files online a week or two later.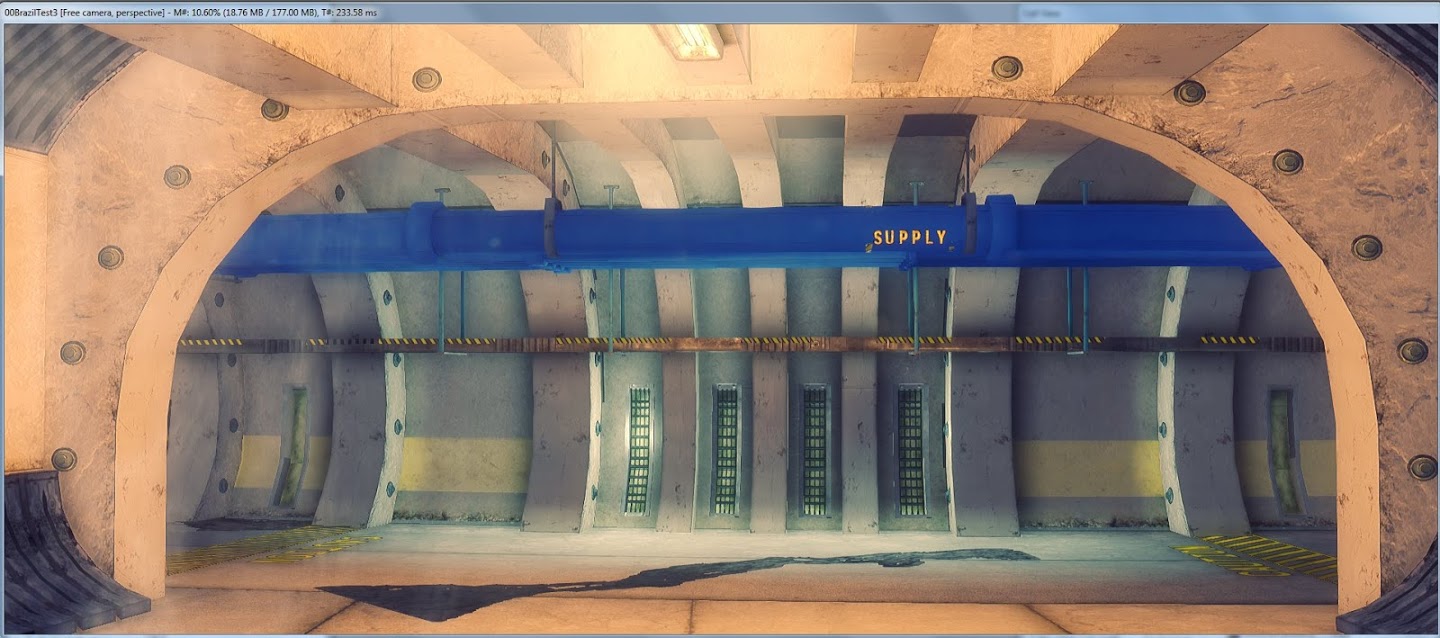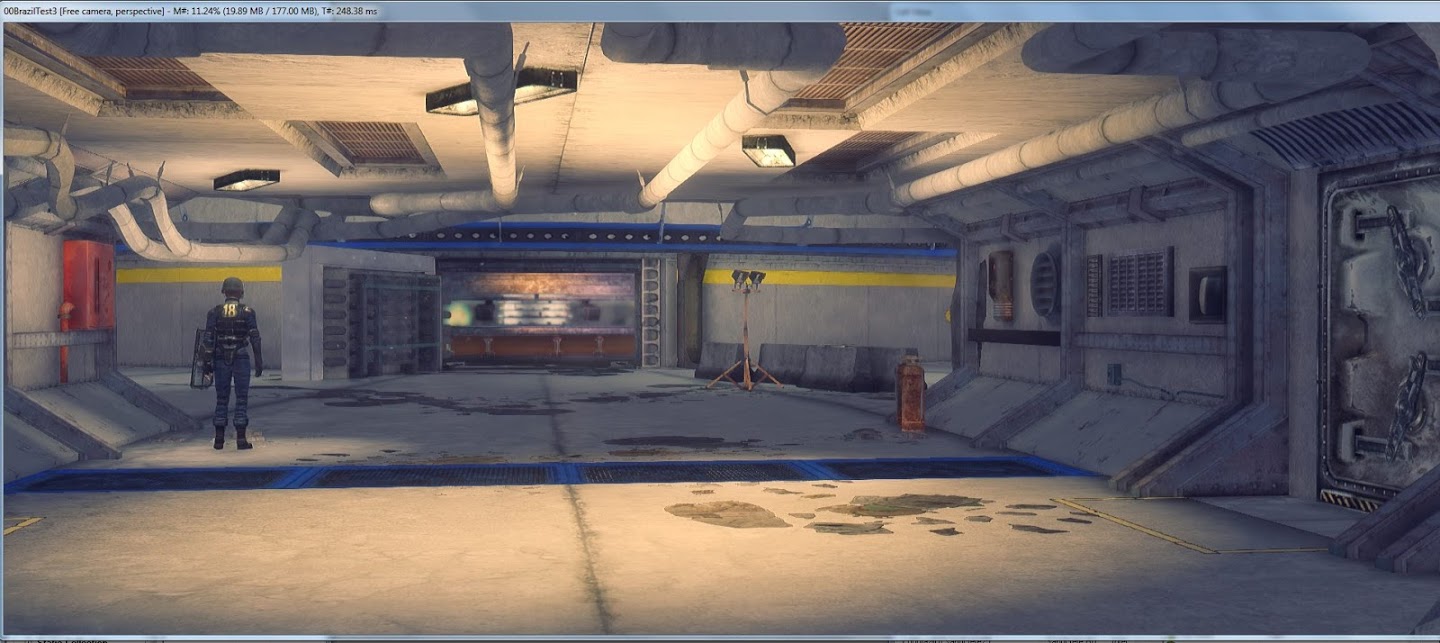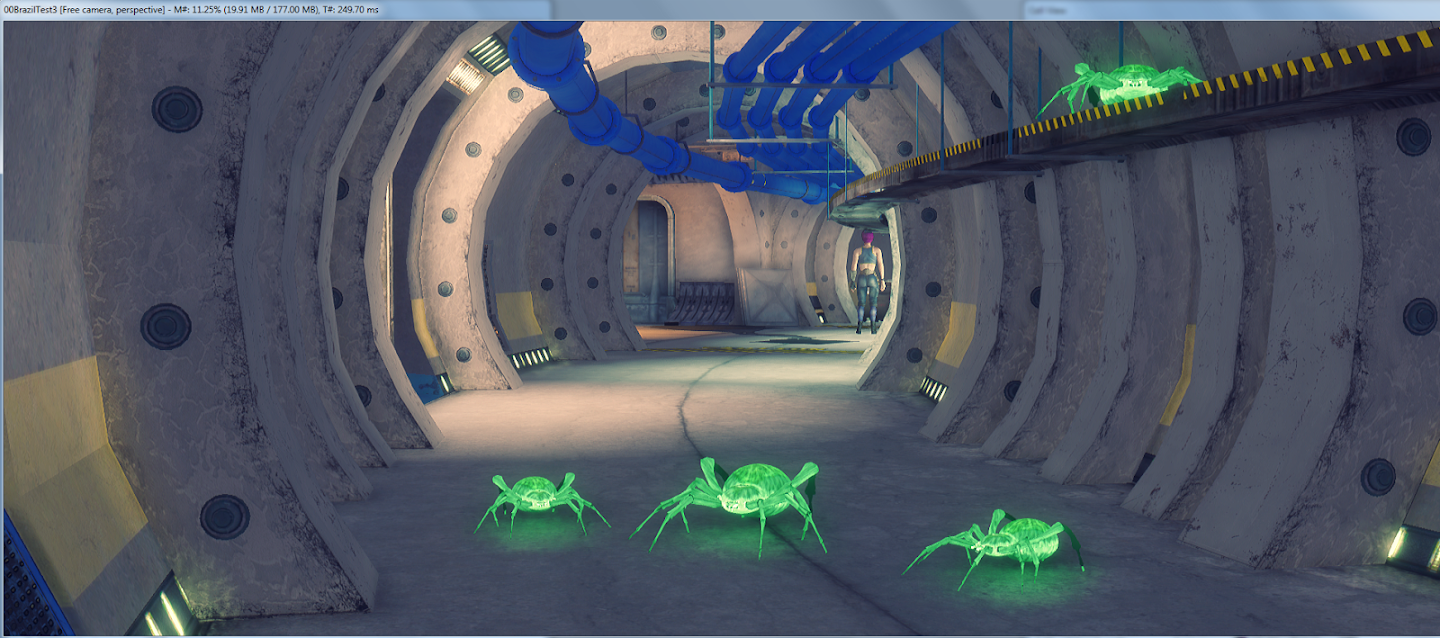 We do have some new art to show. Things like these Vault 18 hallways, glowing "moon nymph" spiders, and the new Viper Cult Leader's tent and Psycho's cavern.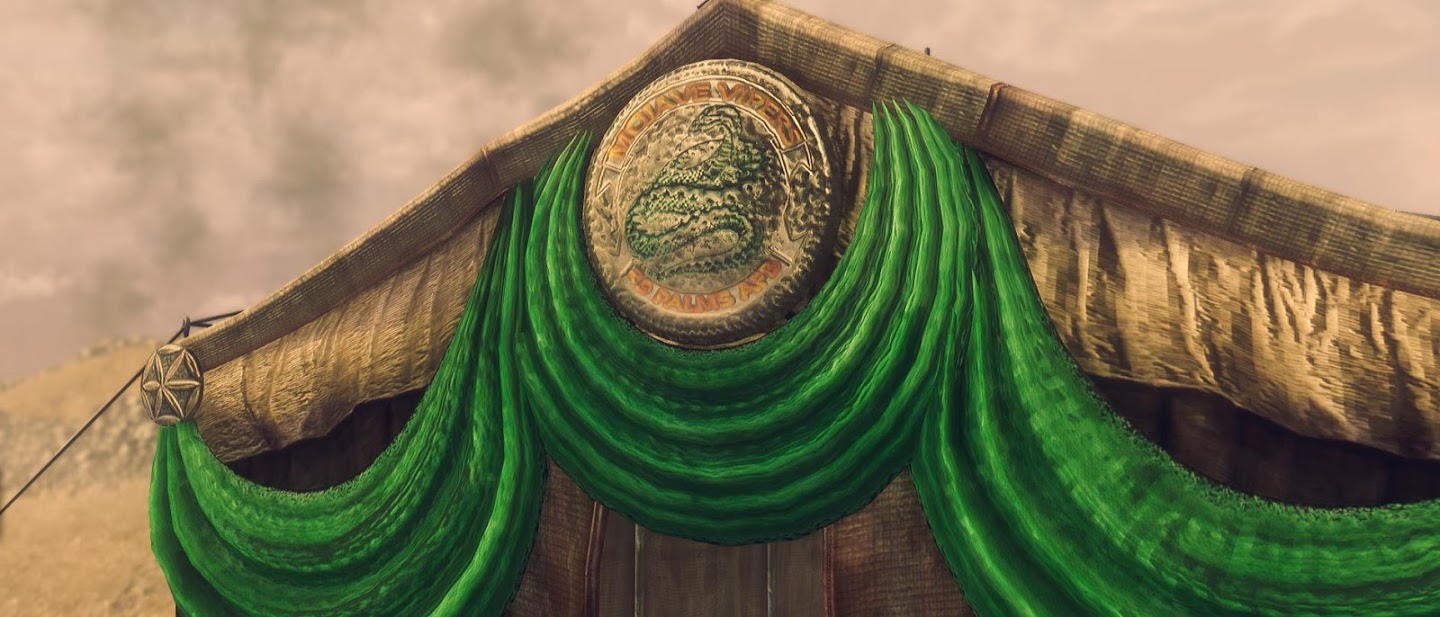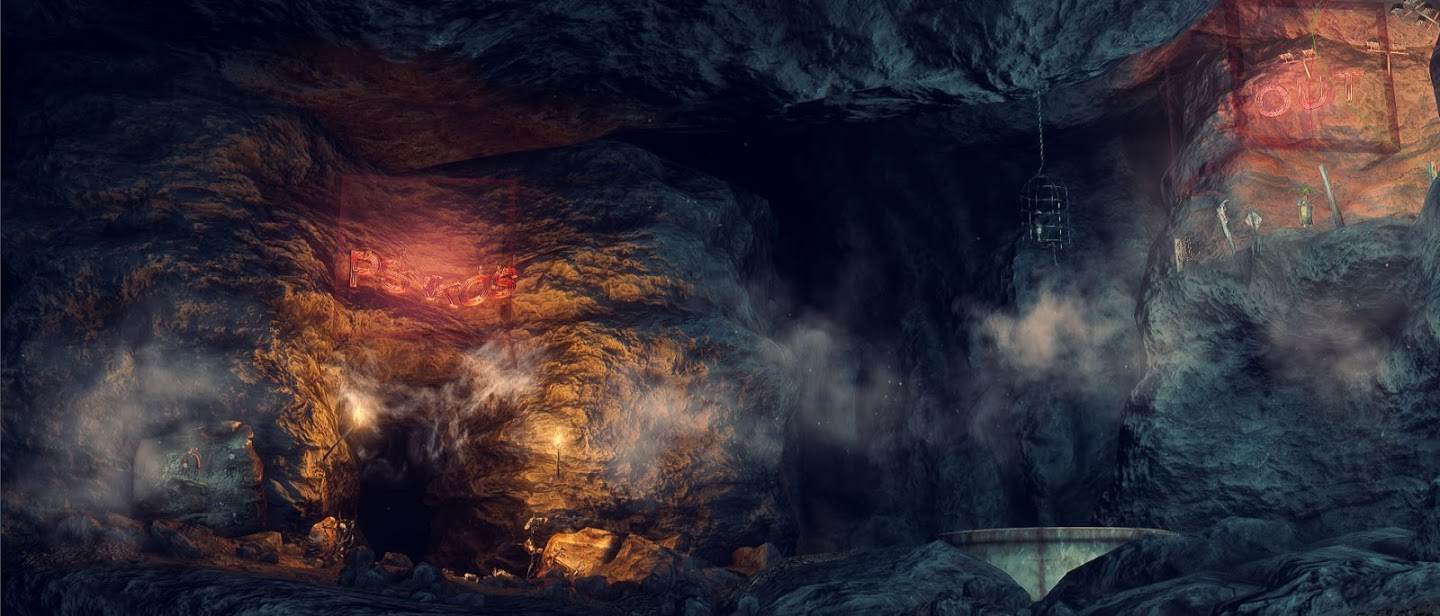 Other than that, all the work we're doing is a bunch of this: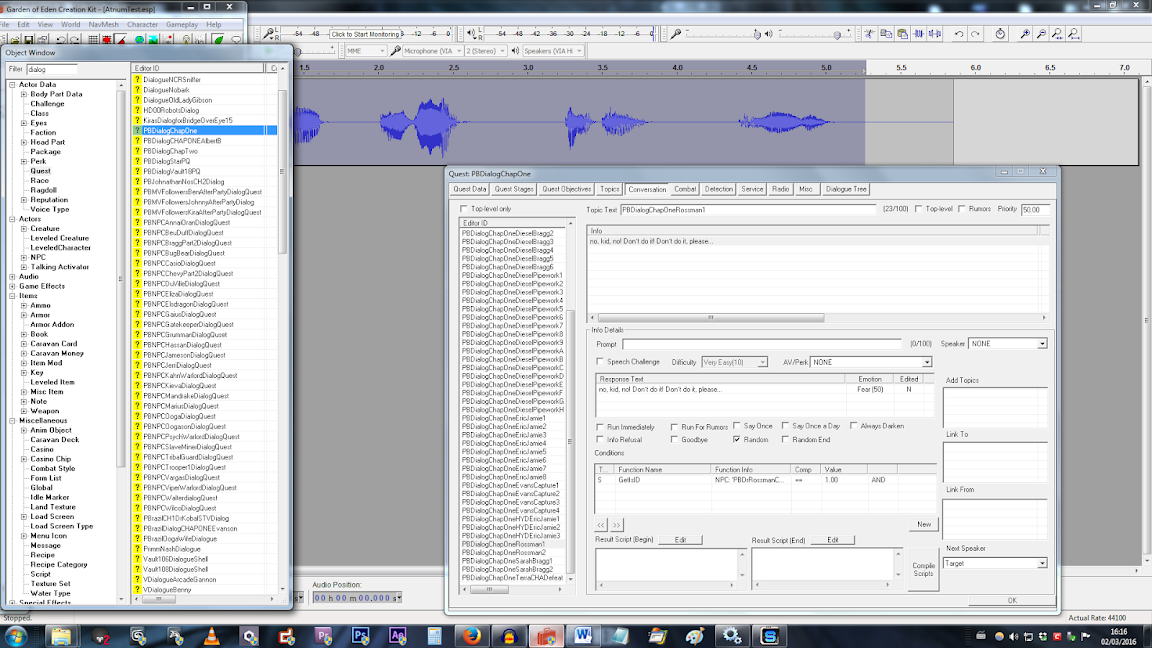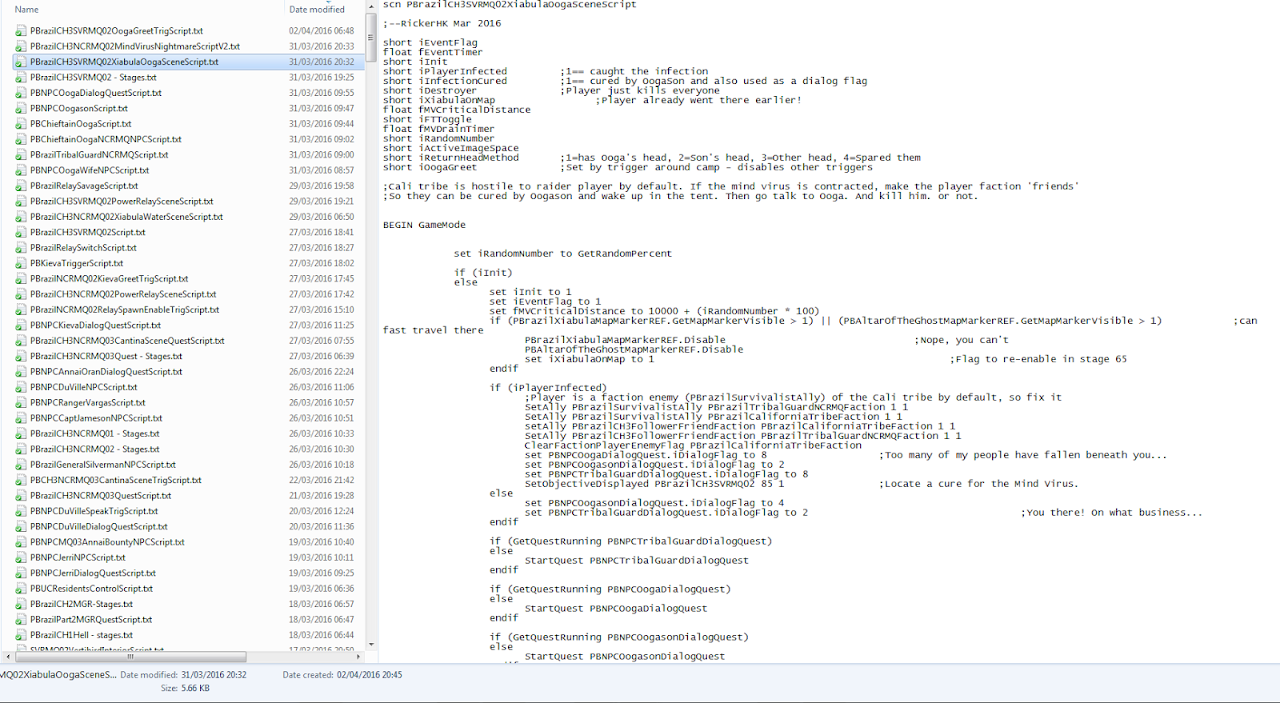 Hunting and finding missing dialogue lines, filling in gaps in the HUGE branching story, and lots and lots of staring at the screen for hours on end. Not fun stuff to fill an update with. :p
The indomitable RickerHK has been scripting this all alone. Other than Mark, who has been cutting audio for us, it's just Rick and I spending time in Notepad+, 3dsMax, Nifscope, and the GECK, and I've been having the year from hell, so it's basically just Rick holding the line.
So after I stop procrastinating and Rick finishes his side, we'll be ready to announce a release date.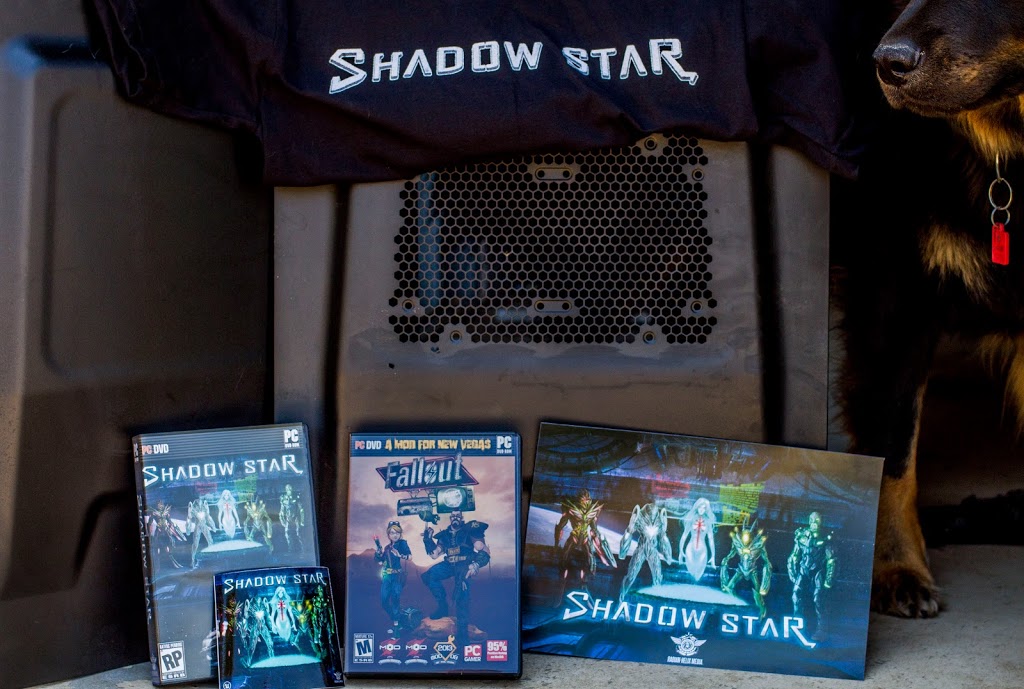 To help us get to release, I had planned on doing a pre-production funding drive for our next game, Shadow Star, because I need a new line of income to supplement my work if I'm going to keep doing this, and I needed a new PC. But, we ended up postponing until after FPB is fully finished. I'm financially just scrapping by until the mod is done and I'm finished writing Shadow Star.
I had my friends at the gloo factory print out some really neat T-shirts for us, along with a HUGE high quality wall poster, some decals, and PC Game Boxes.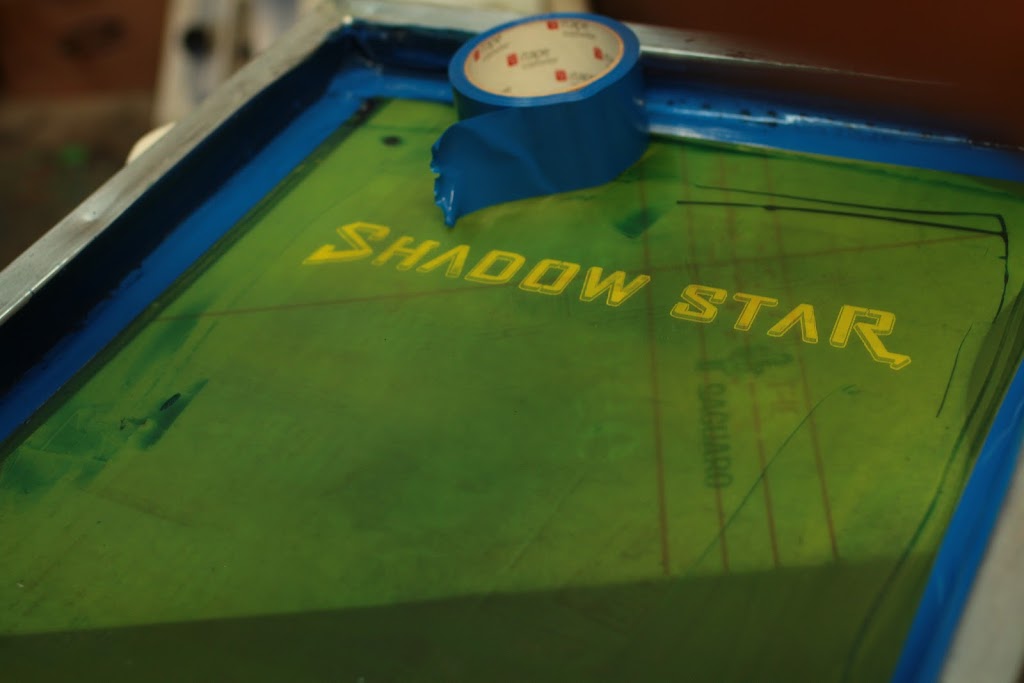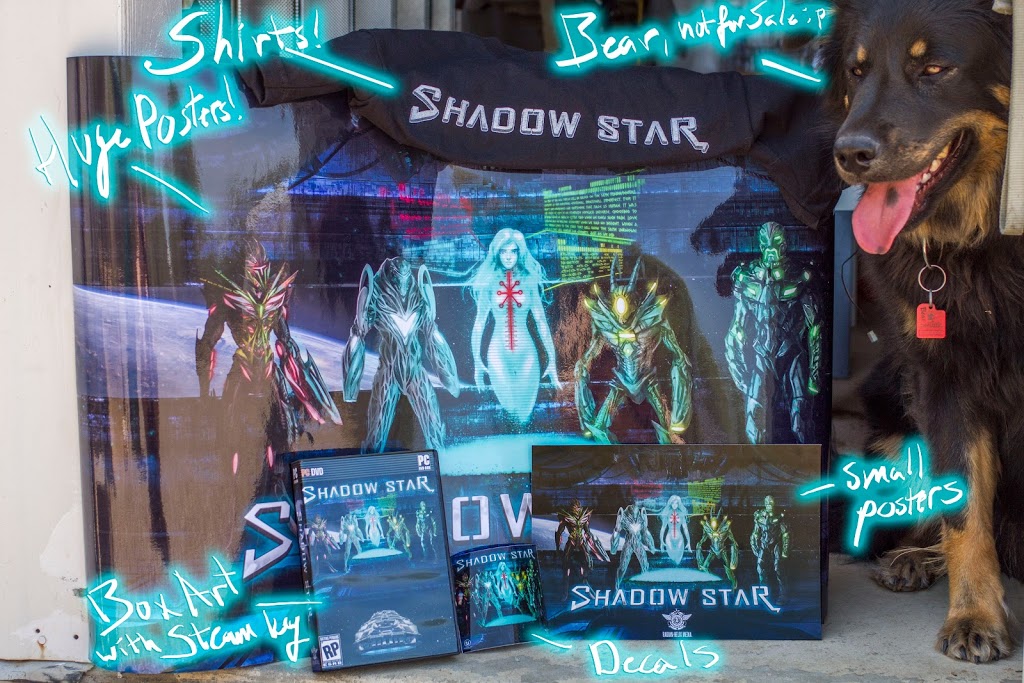 The Project Brazil box we're giving away free as gifts at conventions and to friends after this is all finished, but if you'd like to support us in our work on Shadow Star, you can buy a T shirt poster, or decals by messaging me on moddb or Facebook.

You can also donate to the Shadow Star campaign on PayPal here: PayPal Donate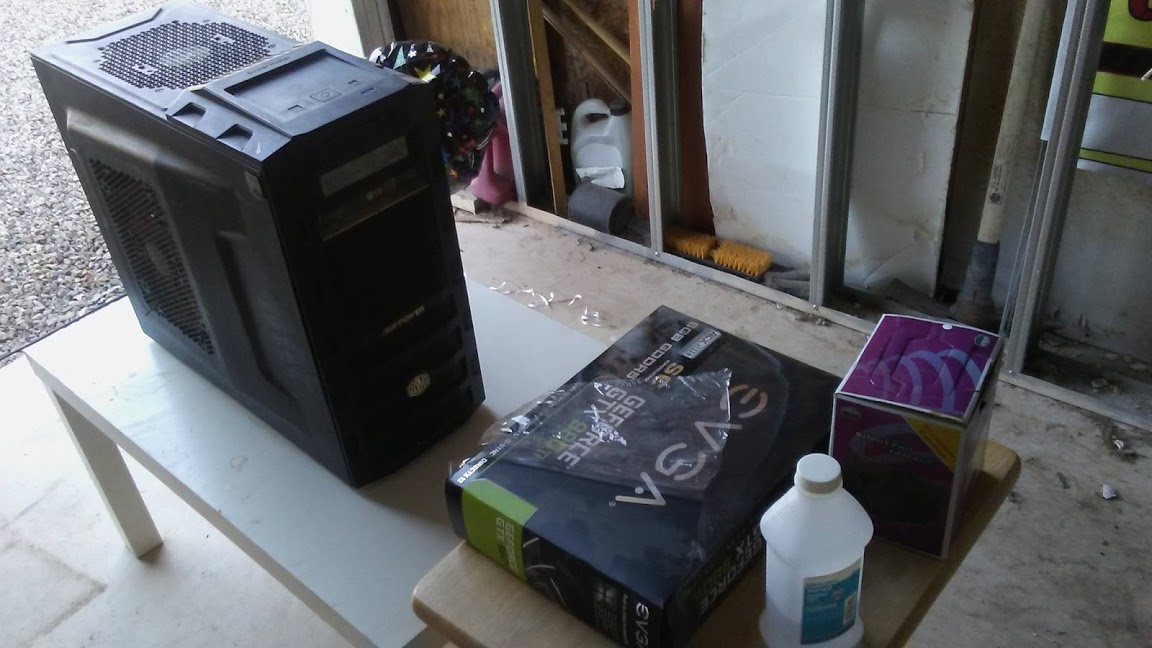 Our friend Tom Rogers in Green Valley, Arizona donated a PC to the cause also, and it is a great machine with an i7 processor, water cooling unit, 16GB Ram, Fanns all over in an HAF Coolmaster Case, an Nvidia 780 with 6GB VRAM, and a really great 500GB SSD, with a 1TB WD Black HDD.
It did, however, require some cleaning by Josh Meehan and I.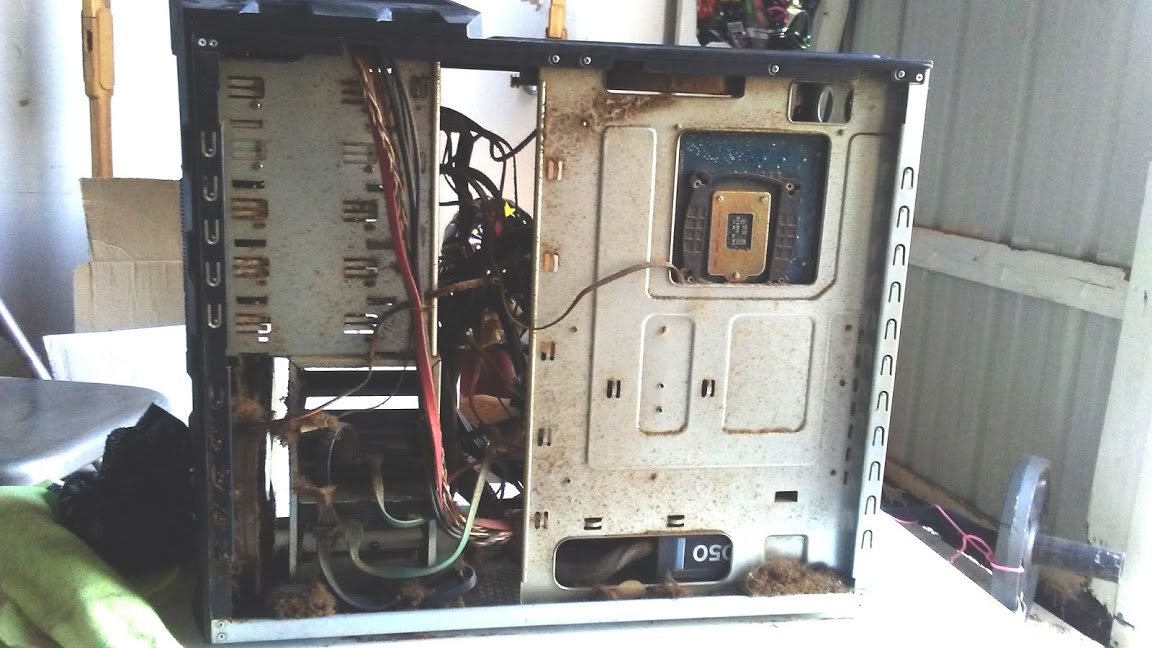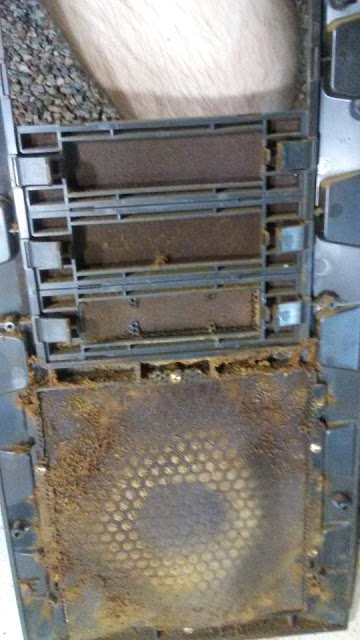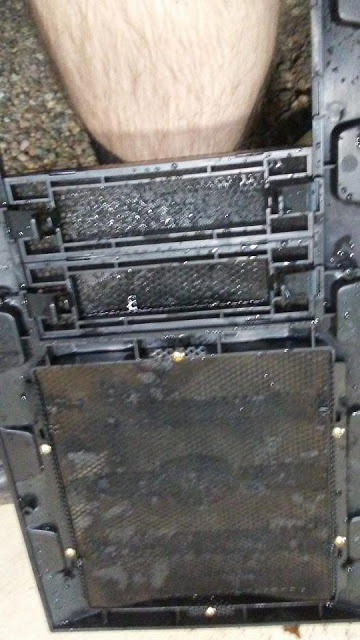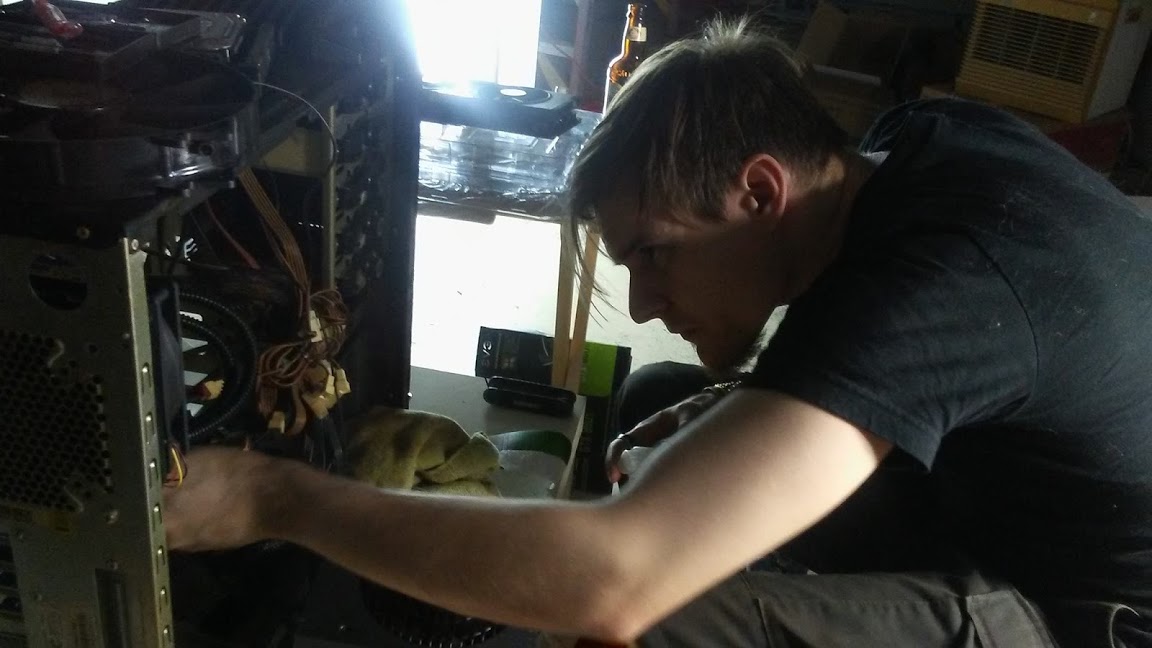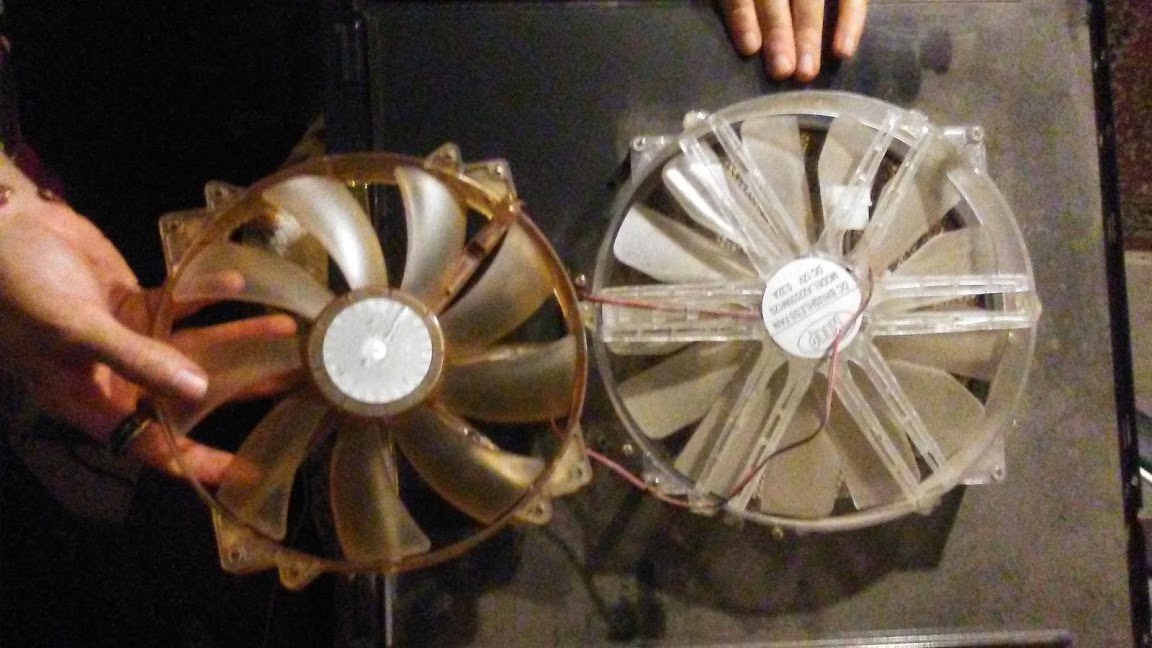 After over 18 hours of hand disassembly and scrubbing piece by piece, became this spotless beast of a machine!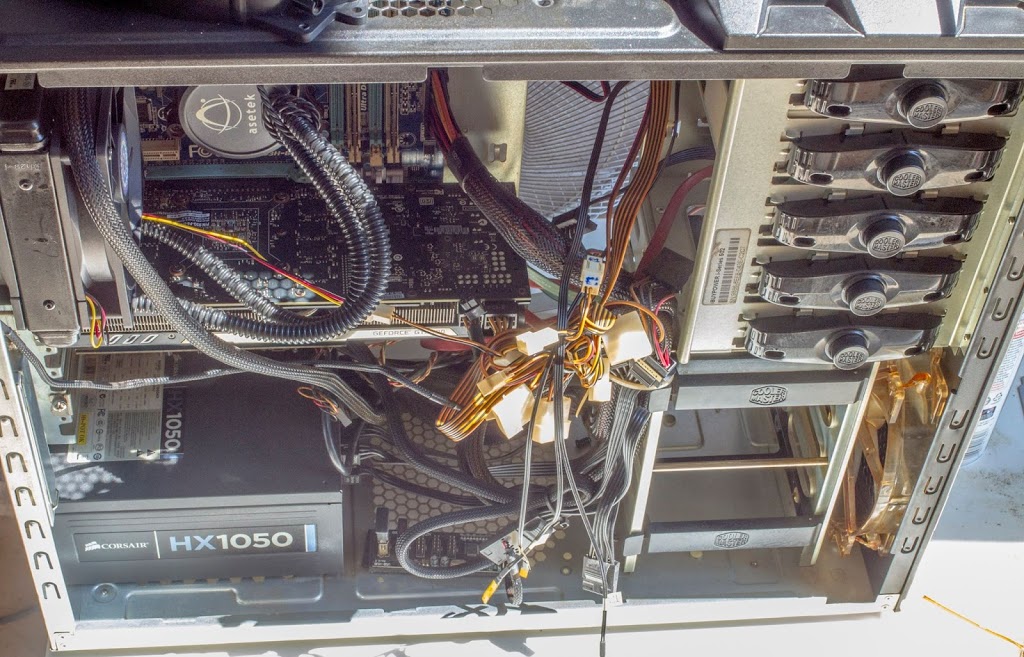 Bit of a rats nest, BUT HEY, it's clean and it runs great!
I'll use this computer to render the final in-game cut-scenes and release trailers for FPB and early development of Shadow Star. This is the first time I've ever actually owned a modern PC that can run modern games at 60fps. I've literally never owned a computer than can do better than 30fps on a modern game on the medium settings, so this is a whole new world for me.
Finally, our friends at Enderal are releasing their mod soon. We helped out with the English Translation of the Voice Acting, with our voice actors Autumn Ivy (Annai Oran & Ranger Vergas), Roger Owen (Colonel Bragg), and Rene Watson (Citrusbell) donating 3 or 4 NPCs to Enderal's cause.
You can read more about our progress on the Design Documents Found Here. In the mean time, you can keep track of us on ModDB, Fallout Nexus, or Facebook. We've got a thriving online community centred around each one.
Cheers
Brandan Lee
Project Leader