A5.51 Full Release

5.52 Patch

Concept:
A Faction under this Doctrine is ruled by a single entity, an individual of ultimate and unquestioned authority. This will lead to a very powerful 'seat of power' but the further that power has to reach the less effective it becomes. This leadership functions by projecting an image of overwhelming superiority, mystery or authority. Grand Palaces, Statues, Fanatically Loyal followers. All trappings of the Chosen One's identity and proof of their unquestionable right to rule those beneath them.
Centralised government, boosts capital, reduces effect of other cities, improved by having a state ideology and by constructing powerful capital buildings that allow you to spread your control over your empire.
Fallout Examples:
The Master, The Enclave Presidents, Caesar, Mr House.
Effect:
Centralised Power, big boost for Capital. Expensive Empire, negative for all other cities.
Over time the boost to your capital will grow to 50% for all yields and commerces, but the negative to all other cities will grow to a negative 30% for all yields and commerce. This represents the ever growing demand for tribute to ensure that your people truly understand the significance of your presence among them. There are also buildings that can further increase the tribute burden to maximise the productivity of your Capital.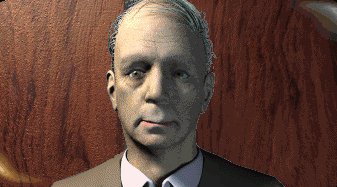 Civic:
High Upkeep
+200% Cost to City Distance
+200% Cost to City Number
Plunder to Capital
-10% Yields in Cities
-10% Commerce in Cities
+30% Yields in Capital
+20% Commerce in Capital
+5XP with State Identity
Buildings:
Palace of the Chosen One (Capital Only)
The Palace of the Chosen One is the first grand expression of your importance and power as the Chosen One. Available at the same time as the Mayor's Office it allows you to double the output of your Capital Structure.
Units:
Chosen Palace Guard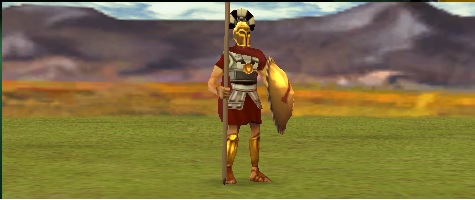 The Palace Guard are available to recruit from the Palace. They are equivalent to the more advanced Fighter, they also recieve a 50% City Defence bonus and can produce Happiness when stationed in a city. They are however limited to operating within your own borders, to ensure that they are never far if called upon to defend the Chosen One. They also do not need Junk to be built.
Trait Levels:
Chosen One Lvl 1
(Empire)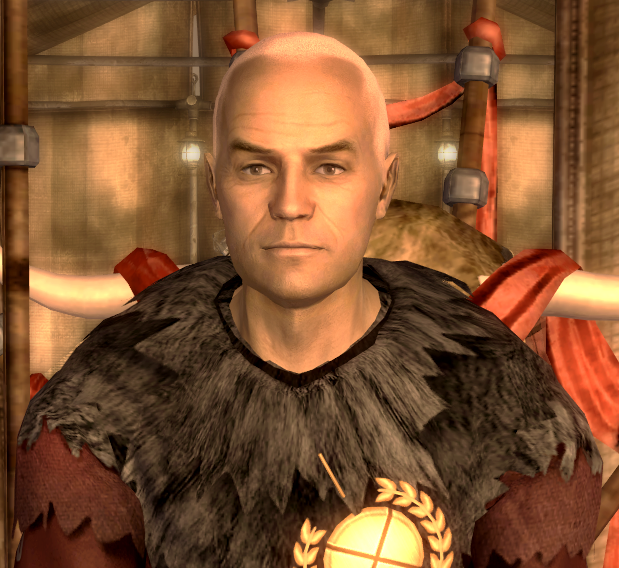 Effect:
At this stage you have moved from the lowly level of a petty King to begin your rise towards the status of a true Emperor, you may now begin to truly stamp your presence and authority on your people outside of your Capital, constructing monuments to your glory with the power to demand ever greater sacrifice from your subjects to fuel your Capital's rise to dominance!
-10% Yields in Cities
-10% Commerce in Cities
+20% Yields in Capital
+20% Commerce in Capital
Buildings:
Throne of the Chosen One (Capital Only)
This grand seat of power constructed in your Palace projects an awe inspiring sense of Sovereignty over your subjects. From here you may send out Administrators and Tax Collectors along your trade routes to construct grand and dynamic works to establish your authority across your New Empire and ensure that proper tribute flows to the Capital.
The Throne produces a resource called Sovereignty, that allows you to construct the Statue of the Chosen One. The Throne also consumes the resource Imperium, produced by your statues giving +5 to all yields per Imperium. Allowing the piles of tribute to grow ever higher!
Statue of the Chosen One (City)
The Statue is a great work of art and architecture, embodying your authority in a grand immovable object. When connected to your capital via a trade route a city may build a Statue, this act will mean a -5 to all yields produced in the city, but creates a tribute of Imperium, boosting the Capital's yield output, further maximising it's advantage over other lesser cities.
Units:
Chosen Warrior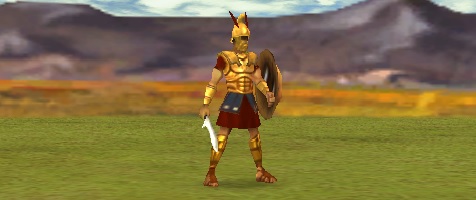 The Chosen Warrior is similar in power to the Fighter, but does not require Junk to produce, instead it requires the Throne and the authority of the Chosen One. Send these warriors out to crush your enemies where ever they may be!
Chosen One Lvl 2
(Cult)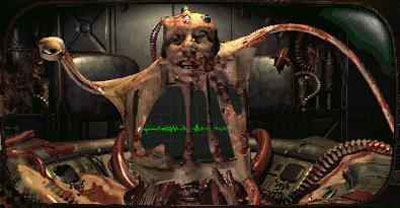 Have you ever wanted to be the master of your own cult? To be an embodiment of deity on earth to a horde of adoring worshippers? Well now is your chance! At this stage of Chosen One and with the dicovery of Mass Religion, you can cease to be a pathetic mortal emperor pff! Now you can ascend to the pantheon of an immortal god! Bow down pathetic Humans!!!!!!!!!!! Destiny! DESTINY!!!!!
Effect:
+50% Cost to Corporations
-10% Yields in Cities
-10% Commerce in Cities
+30% Yields in Capital
+40% Commerce in Capital
Buildings:
Cathedral of the Chosen One (Capital Only)
A grandiose temple for your newly acquired godliness. Every King needs a palace and any self respecting god needs a temple. This one is yours!
Much like the Throne it produces a resource called god, allowing you to build a network of churches across all your trade route connected cities. Giving the same effect of the Throne but now with a +/-10 to all yields!
Church of the Chosen One (City)
Here is where the masses flock to sacrifice all in the name of the Chosen One! In exchange for -10 to all yields the church produces a resource called Faith which is consumed by the Cathedral for +10 to all yields!
Units:
Chosen Faithful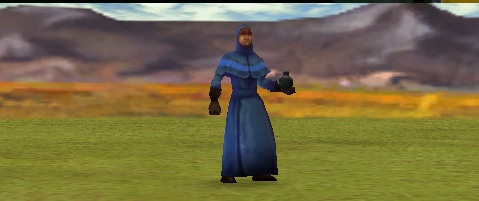 These Faithful fanatics are willing to lay down their lives in service to the glory of you. Cheap to produce you can drown your enemies in a sea of Faithful Flesh. More over these unswervingly loyal followers can be promoted to carry out devastating suicide attacks! Crush your enemies and prove that in the wasteland there can be only one!
So that concludes our look at the Chosen One Leadership Doctrine. Big Thanks to the Civfanatic Artists for the Unit Art!
A5.51 Full Release

5.52 Patch