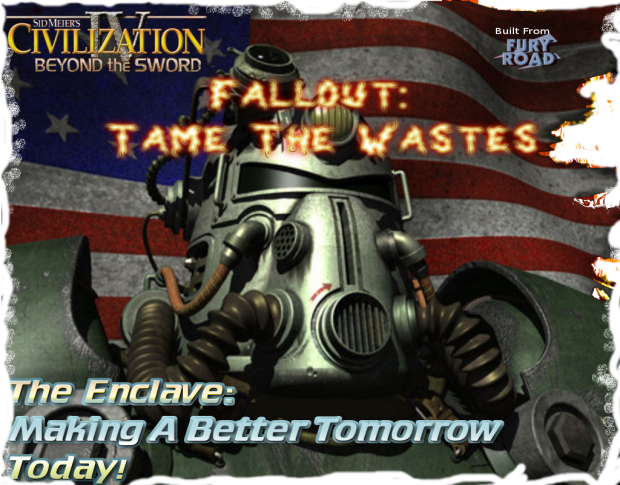 The Better Tomorrow Is not Quite Working Today!
World Leaders Join Together
to protest the Shocking lack of Quality found in the
Enclave's Vision for the Wasteland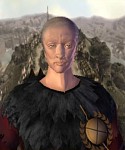 Caesar is in such a bad mood he has decided to just crash the whole game!
In Short:
The last two patches have been a disaster and I don't entirely know why.
The issue is being made far more complex and difficult due to the fact that the crashes do not occur on my computer, and although there are function bugs (things not doing what they should) there are no stability bugs when I play on my computer.
This is making it very difficult for me to know that there even is a problem with the game, before we even start on the process of trying to fix it! As well as then knowing whether or not it has been fixed!?!
I was hoping to setup a second machine to test the mod on and thus hopefully replicate the bugs and work out the issues to either fix or avoid them.
Unfortunately it seems that my disk version of Civ is broken or won't install on windows 10 or some other issue. So in short I cannot get Civ on my second machine.
Steam has it but it is currently £15 and frankly I cannot be bothered to spend that on a game I already own! Especially a decade old one! (You had my money already!!!) If I see it on sale I will grab it.
I have someone working on what may well be the underlying issue, but their time is limited so I cannot guarantee when, (or worst case scenario) if they will solve that. They have done wonders in the past so I am hopeful, I just haven't heard anything from them in a week or so. (Again not entirely unusual for their limited time)
So for now I will work on an Alpha5.5 Build which is focussing on updating in game information and providing knowledge on the new rules and questions about the game. (along with any bugs I find and fix)
If anyone wants to volunteer to be a guinea pig for the 5.5 Build to see if I accidentally fix or avoid the major crash issues, PM me.
Your allegiance would be much appreciated.
Maybe I can sell you to Caesar to make him stop throwing a hissy fit!
A5 Stable Build

Stay Safe Out There Wastelanders!