Doom Eternal Xp 1.8 - News
Sphere Info:
BlueSphere: This is basically partial invisibility but Revenants rockets aren't bale to lock on to you.
InvulnerabilitySphere: Projectiles bounce off of you and will damage other monsters.
FireSphere: Adds 200 and a +100Hp boost. You are immune to fire damage caused by the Arch Vile and your own flamethrower. You also won't take damage from damaging floors.
BerserkSphere: +100HP boost. Having this will make your Doom Blade a vicious demons slaying tool.
DogSphere: A usable inventory item that will spawn the companion dog.

Doom Eternal Xp v1.8 updates:
LootBox now gives XP
Ammo pickups amount reduced by 25% less than normal
Big Bosses have 50% chance to drop a lootbox
Higher chance of lootbox spawning with goodies
Chainsaw altfire kills drop more loot
Doggy companion added (you can only carry 1 through levels)
Blursphere will randomly choose between itself, dog companions or berserk
Doggy On/Off option added in settings
Bug fixed where Mancubus wouldn't drop loot with chansaw alt kill.
Fixed issue with "Player Rest" option not taking everything
Added Fuel counter to ammo info
Fuel in Ammo info
It will be easier to keep track of your fuel without having to switch to the weapon.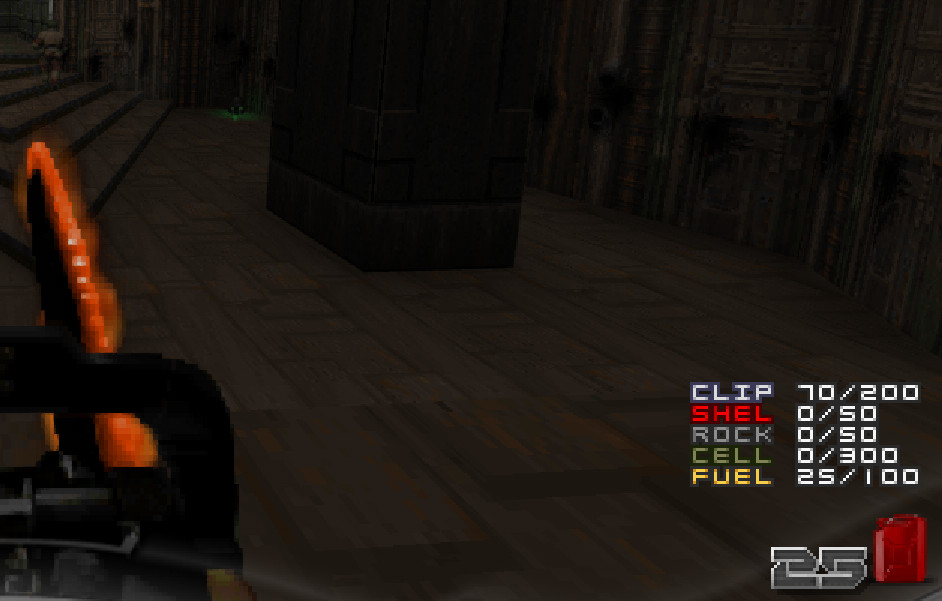 Dog Companion
If On there will be a chance for the Blursphere to get replaced with the Dogsphere. The companion dog will follow your though levels if still alive. There is a chance to get more than 1 dog but only 1 will follow you through maps.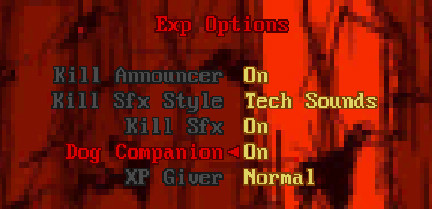 Doggy
Your trusted sidekick and best friend, will sit and heel at your command. Try not to get him killed or kill him by accident.