Revision has made it to the second round of MOTY voting, which also means that you can have a second vote since we are running for the top 100 mods! We appreciate it a lot if you vote for us again!
Now, it's time to talk about the Datavault images. As you may have probably noticed in the latest demo release, the datavault images you receive are the ones from vanilla and they don't quite match up with the heavily modified geometry we've done with some of the maps.
So naturally, we also have to bring in our own datavault images and this task was given to our new 2D-designer, C.C. Here are some samples of her work: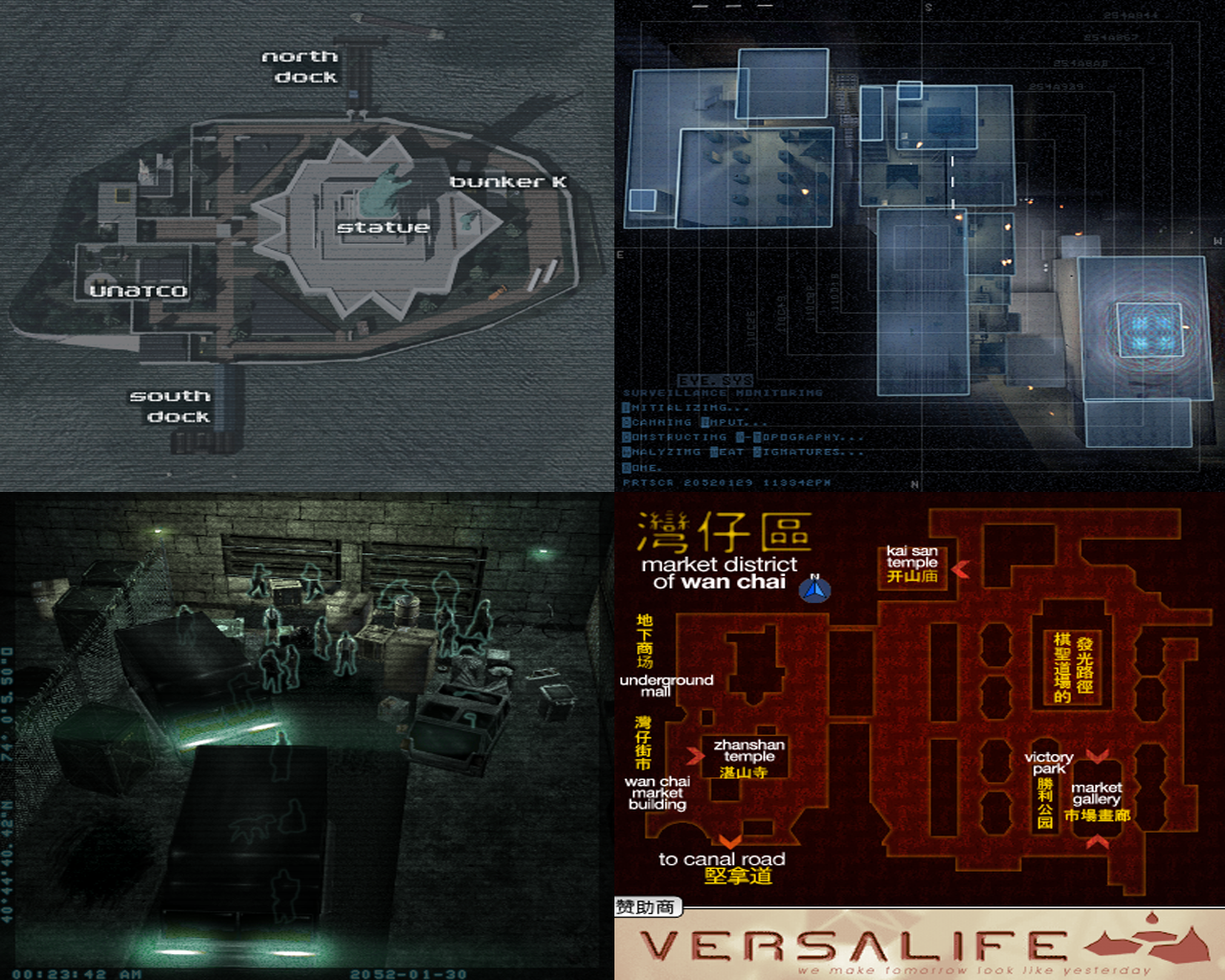 With the new datavaults, navigating your way in big locations such as Hong Kong, New York, Paris and Liberty Island will get a lot easier with the updated map photos. That's all about the Datavaults for now.
Also.. before we end, here is an image from the Vandenberg Submarine base showing off a new missile launcher that just got installed.