Luis Lux (Van_louis), for the DCI team, is happy to present the fearsome Boldogs
BOLDOGS
Just as greater Maiar took the physical forms of Balrogs, Dragons, spiders and other beasts, some less powerful of the fallen Maiar in Morgoth's service took upon themselves the guise of Orcs, only much more powerful and perilous ones.
Thus it was that the histories from the First Age speak of Great Orcs or Orc-captains who were not slain, and who reappeared in battle through years far longer than the span of the lives of Men.
Now in the Second Age the new Dark Lord Sauron has summoned all evil that inhabits Middle-earth and some of these former, terrifying, generals and agents of Morgoth have heeded his call. Their armour is enhanced in the smithies of Barad-dûr itself and they carry arms that are enchanted for cruel purposes.
They are put in command where the need for them is great, and the Dark Lord has great expectations on the North: to see Arnor fall, and the Elven nations eradicated.
To this end, he send his Boldog commanders to strengthen the wars of the Orcs of the Misty Mountains and the Hill-men of the North, and they gladly let loose their hate and destructive will upon the Free Peoples...

(Click on images for full size)
COMMANDERS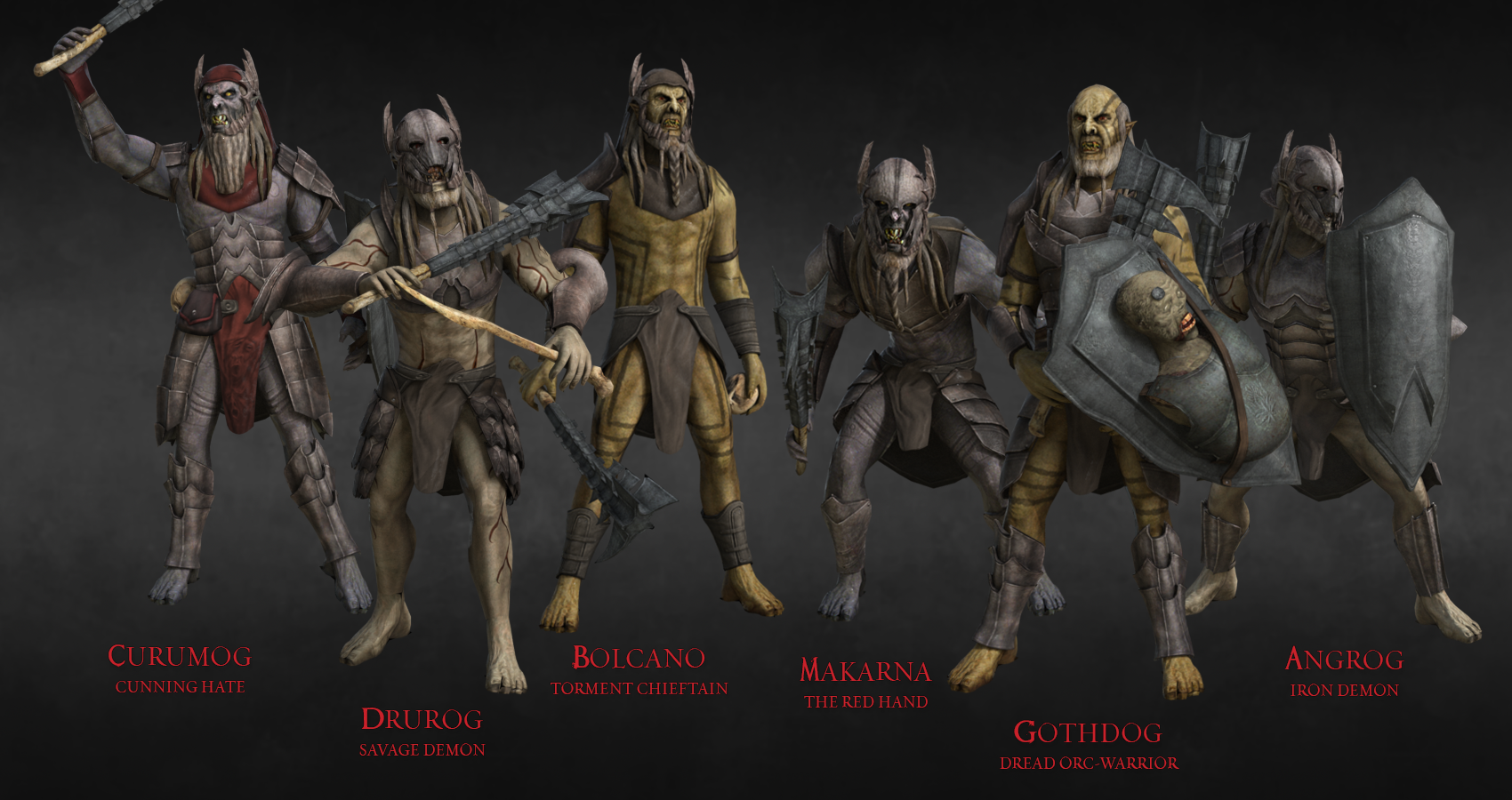 BODYGUARD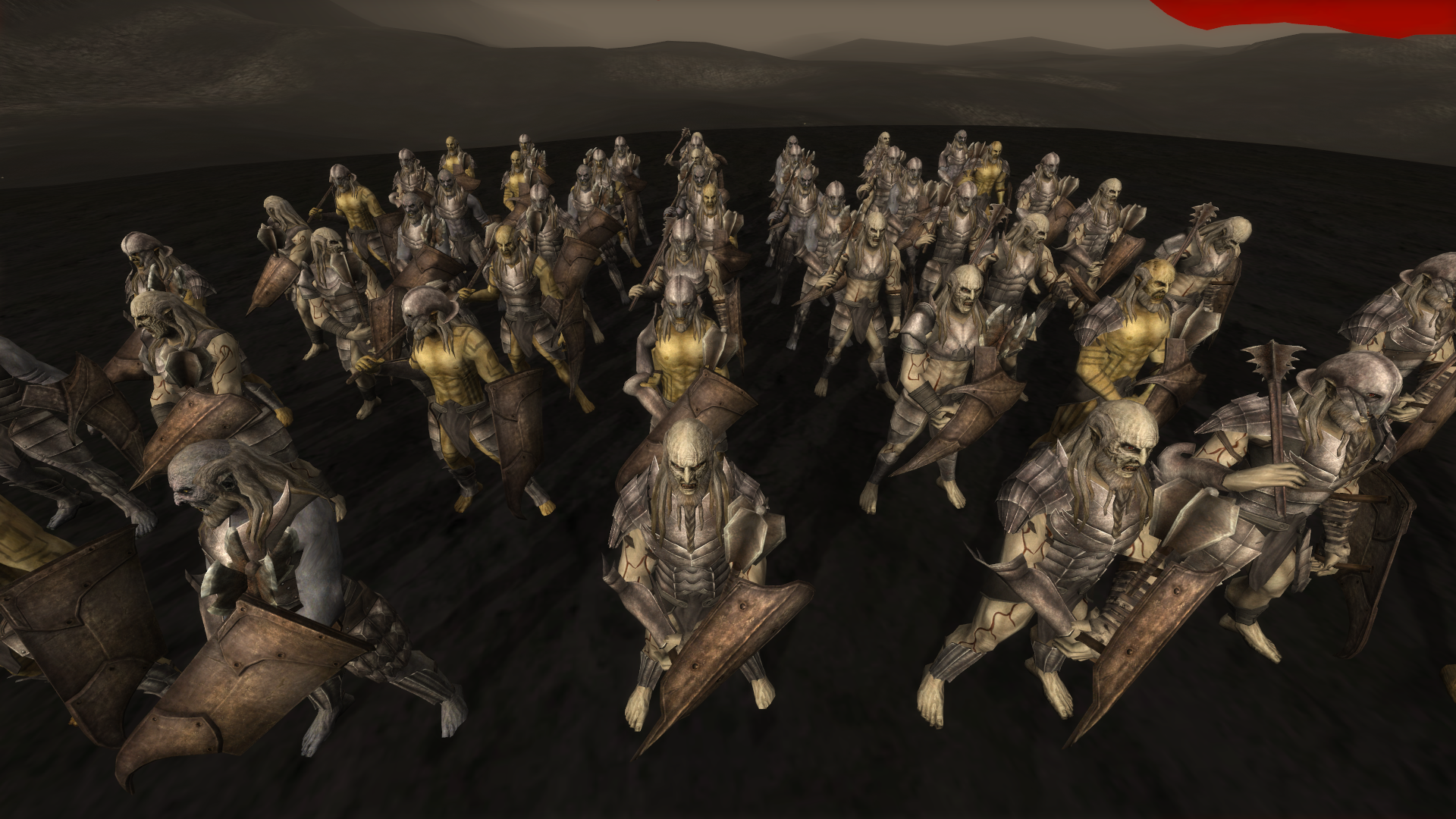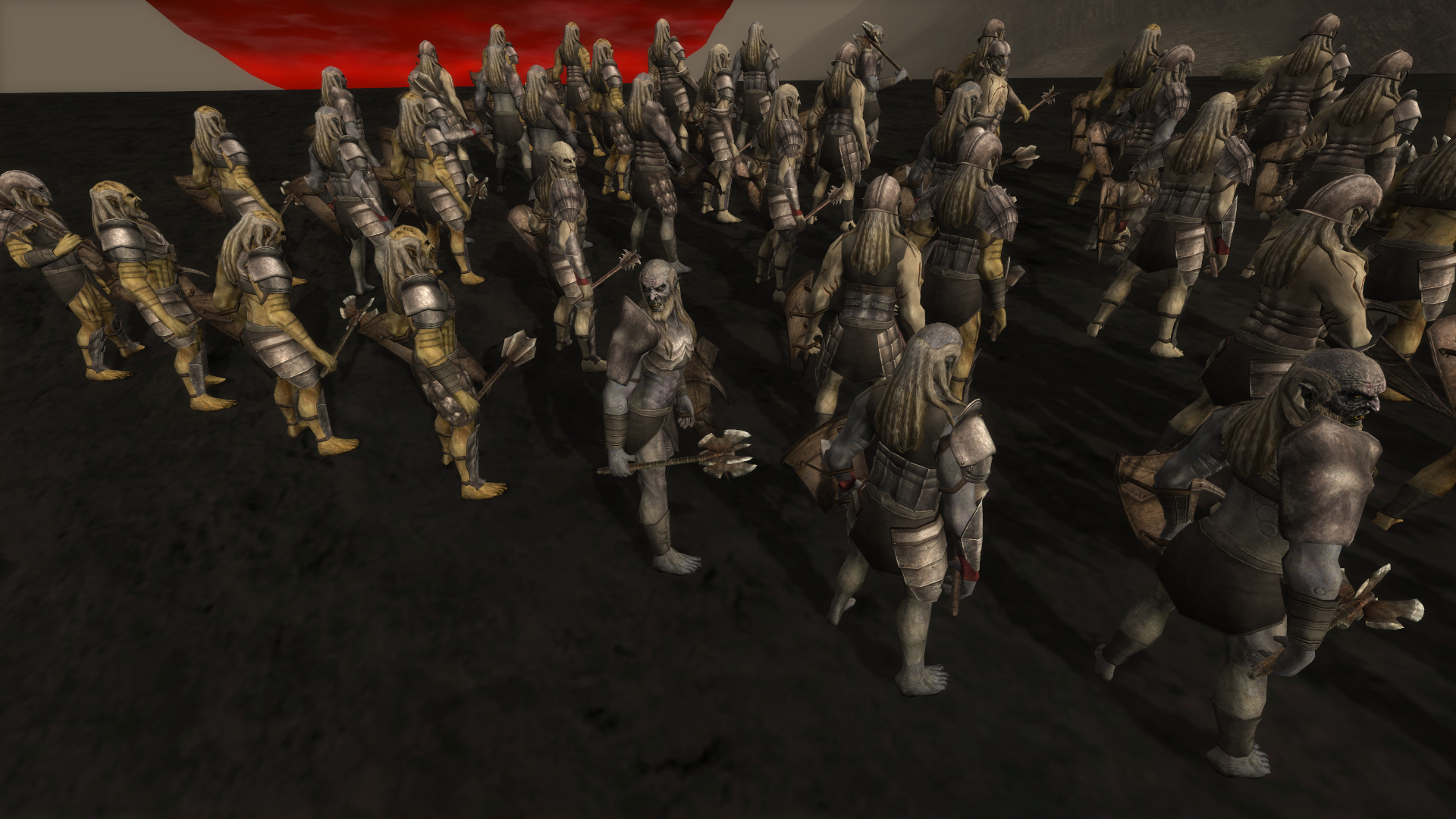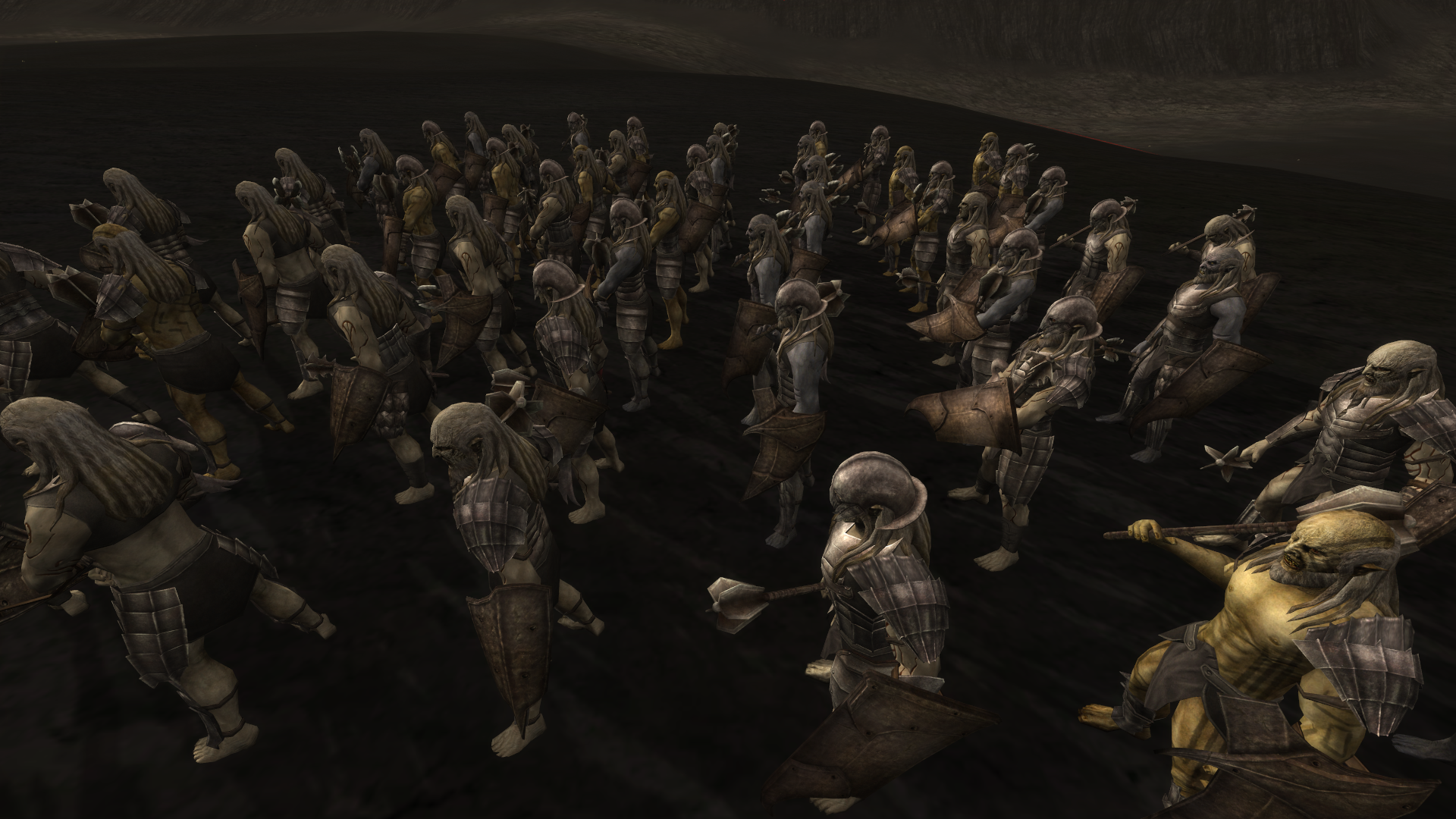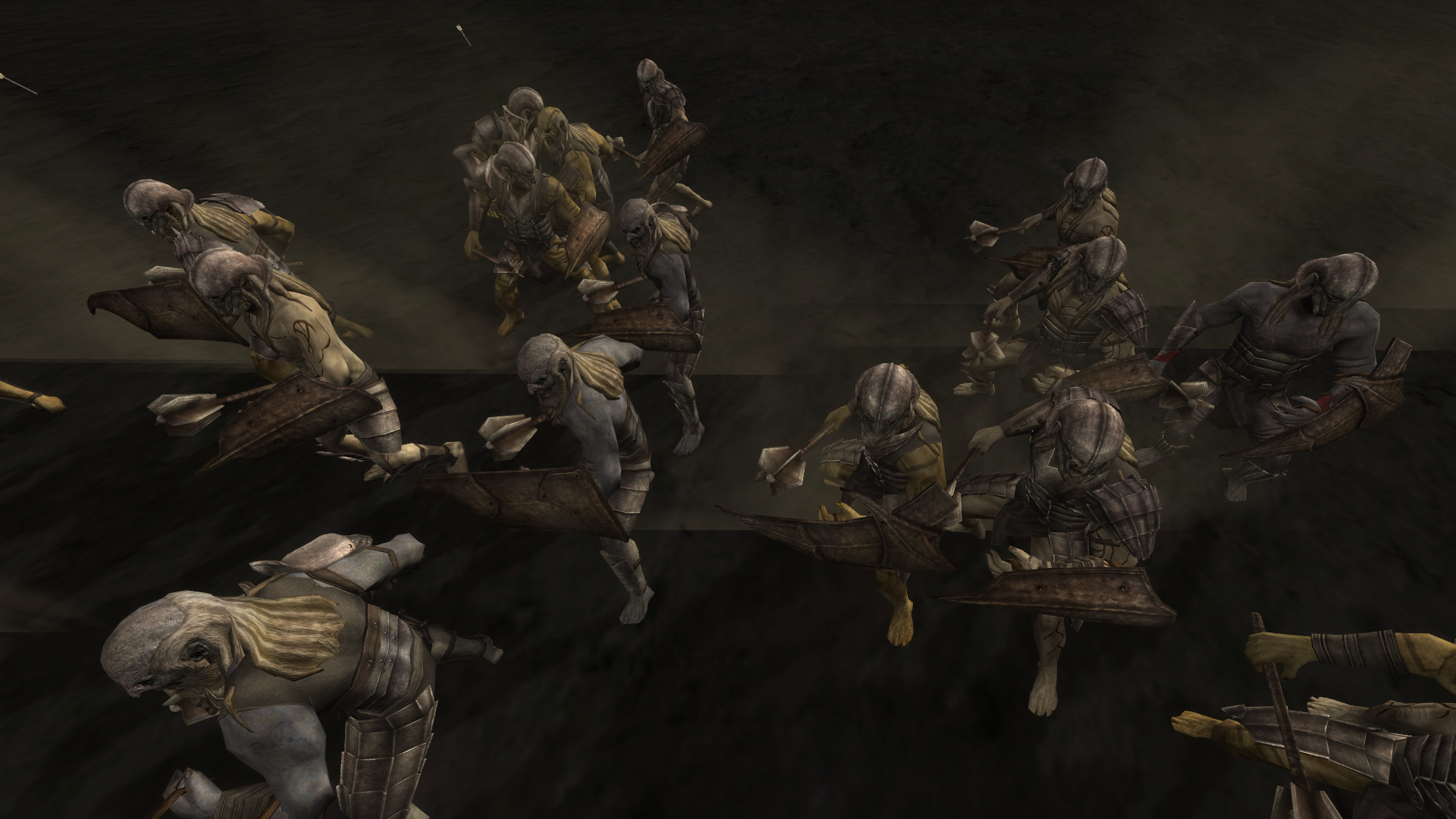 SAURON
Sauron's of Mordor terrible form is that of a man of more than human stature, but not gigantic, yet he is more feared than any dragon or other remaining demon. Not because of his prowess as a warrior, a wise lord uses others as his weapon, but because of his cunning and his dreadful powers as a sorcerer, and the world trembles in fear of the seemingly endless amount of hosts commanded by his dark theocracy.
When he is forced to personally take part in battle however, he don a cruel black armour and brings his personal guard of Boldogs, deadly and forceful.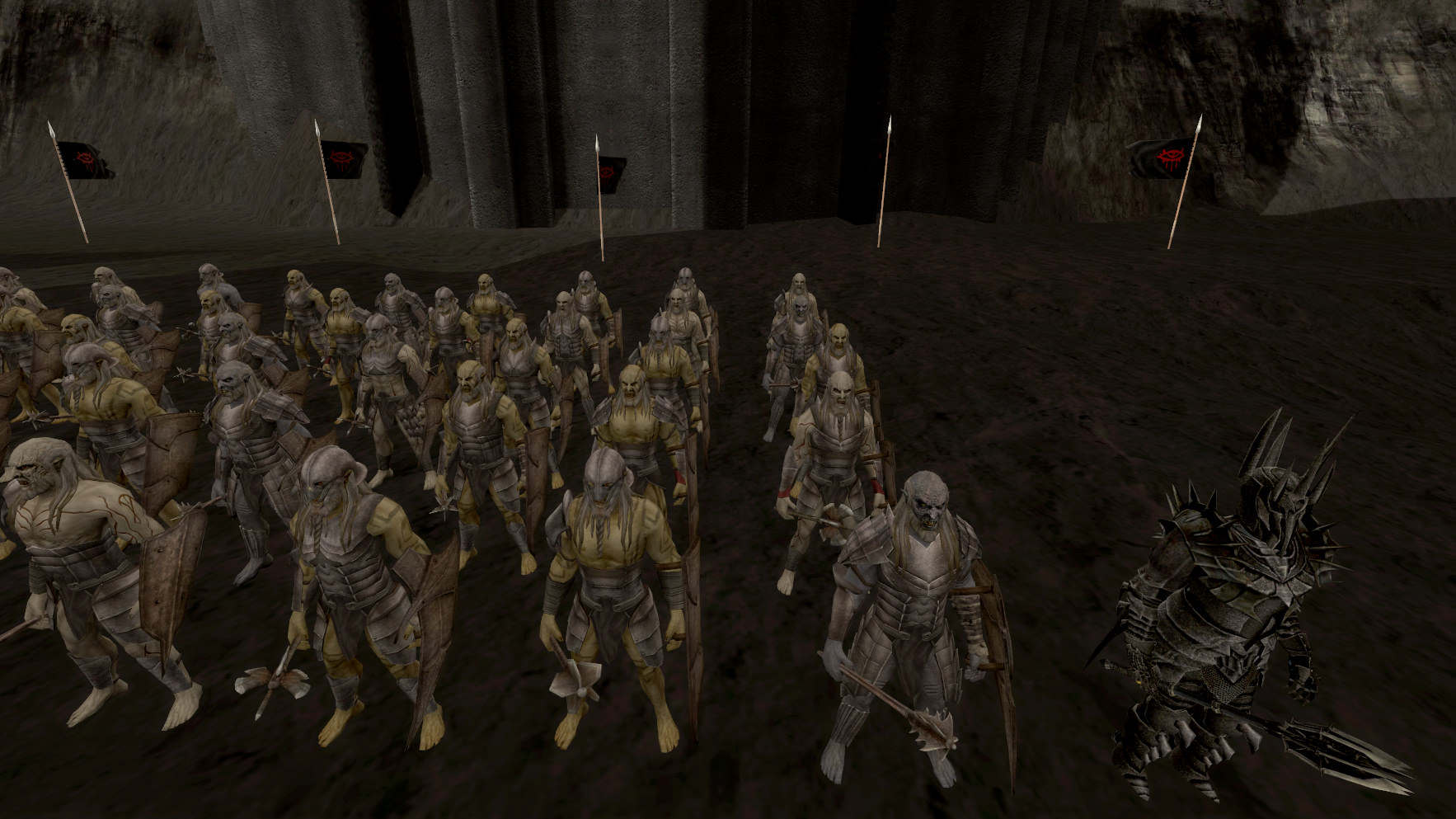 Louis Lux on the making of the Boldogs: I conceptualized the Boldogs with the help of Ngugi and Araval and I sought to reach new levels of quality and variety with this unit. The bodyguard and generals have combined over 40 brand new individually modeled and textured pieces of equipment plus 2 pieces made by Briarius for Myth Total War (skull and withered corpse). The original body and head was modeled by Lu Bu edited and textured by me.
Visually the Boldogs are mostly based on the extensive concept art work done by Weta for Azog.