Hello everyone, this is Olzhas1one here. You may know me as the creator of Jointforce. Today, I want to bring you a new mod called CONTRACT BATTLEFRONTS! This new mod is another Zandronum multiplayer mod, this time around based around the Last Man Standing gamemode.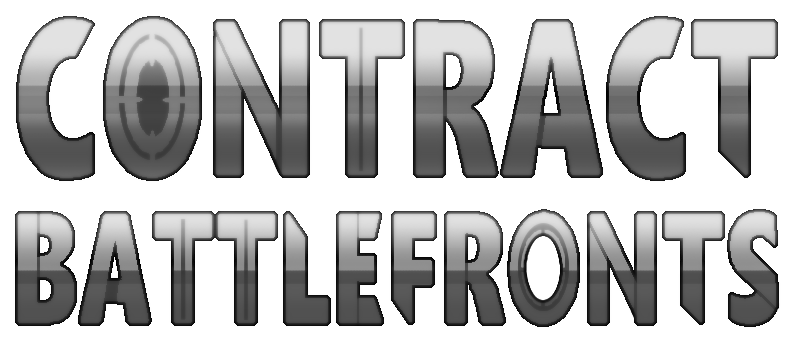 So, what is this gamemode? The players start out on a huge, open map where they have to rush to find resources to survive. Those resources are weapons, health items, ammo, inventory items and even drivable vehicles!
---
There are currently only 2 maps
Border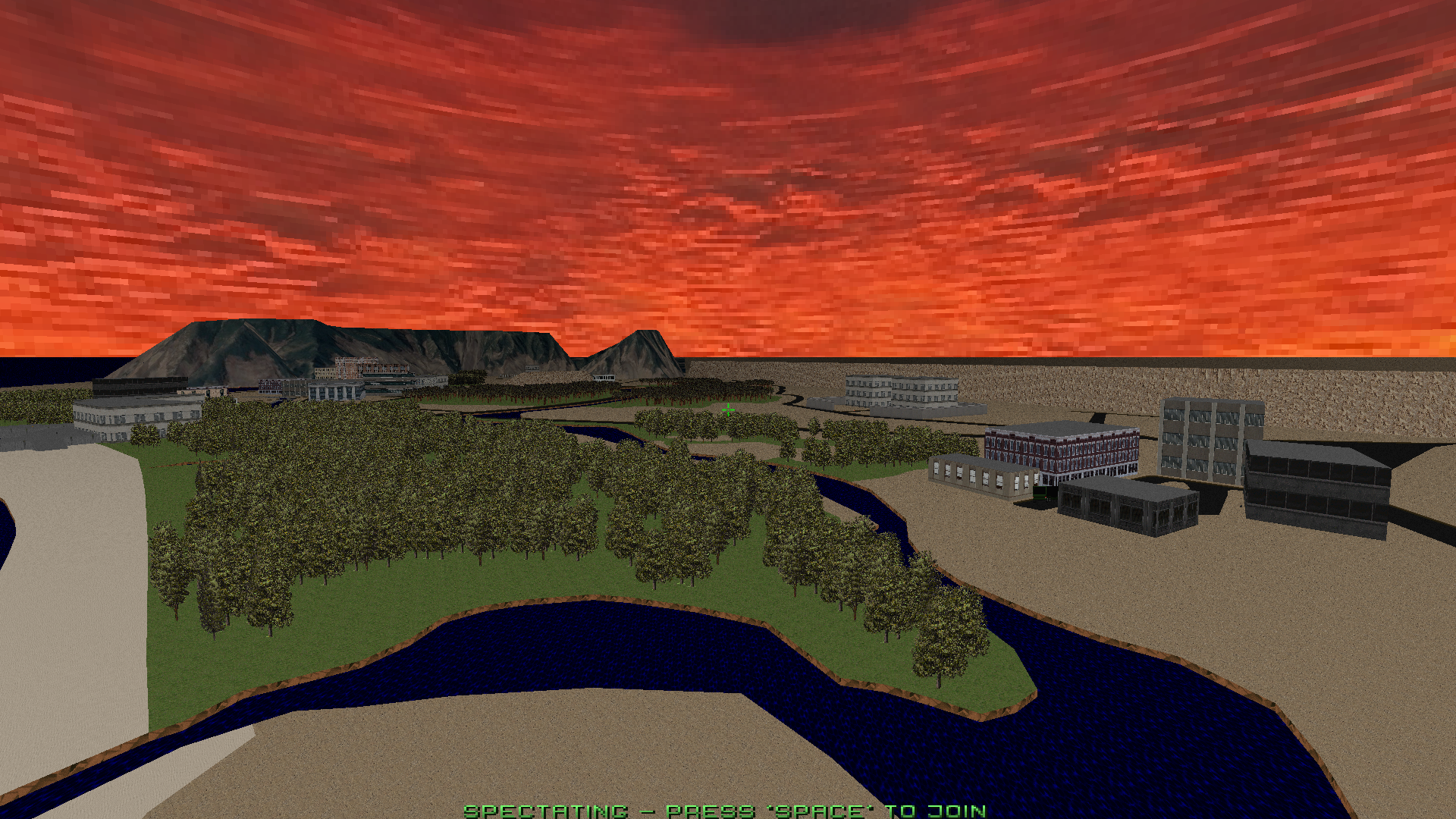 A large, open map with lots of different enviroments. You can even go into some of the houses.
The map is quite diverse, so I'm sure you'll like it!
Turnpoint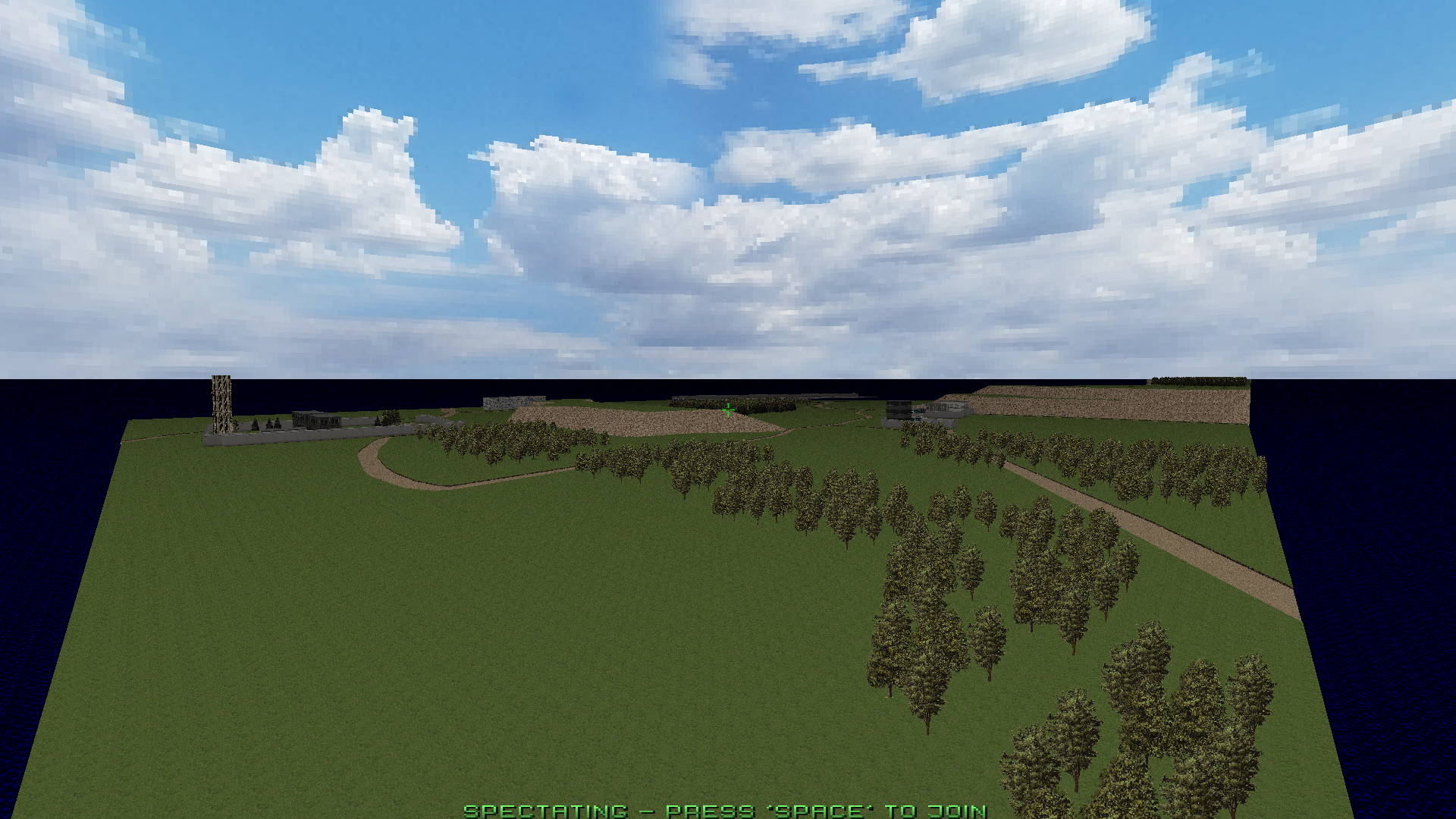 This map is a bit smaller than Border, but it's as fun, if not even more!
Also has lots of interesting areas to explore!
---
What's new?
Vehicles
Due to the immense sizes of the maps, vehicles are a must in this mod,
and as such, here they are! Fully drivable, and almost working

Car list:
Civillian car
Truck
Army Jeep
Tank
You can't shoot the tank's rockets yet, as I'm still thinking whether I should or should not add this feature, as it potentially could be awfully imbalanced. They mostly work, aside from some nasty bugs that I hope I will manage to sort out for the demo release.
Handgun
Auto-pistol
Shotgun
Assault shotgun
SMG
Rocket Launcher
Assault Rifle (currently awaiting improvement, uses the same pickup sprite as the SMG)
Weapons are listed in the same order as they are on the image. For the demo release, I plan to add 2 new handguns, redo the AR (and add 2 new ones) and maybe add a Grenade Launcher, but it's not for sure
---
There are a few gameplay changes too. Instead of normal placement of items, every item on the map is random. The spots are the same - Items will always spawn in the spot you found them, though the item itself will be different. Same goes for weapons and vehicles. However, vehicles are not guaranteed to spawn on their places - You might get a different car next time, or even no car at all! I'm currently thinking whether to do the same for weapons and items.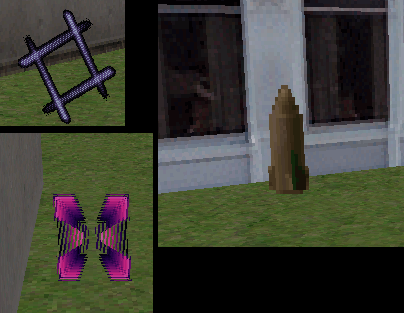 Some new item spawns on the map. The weird blue lines thing is the armor,
The purple one is the health

Cars spawning on Turnpoint
---
Plans
I'm thinking of adding inventory items (as in, instead of picking up a health kit and using it immediately, it will be like in DN3D, where you could use them at any point once you picked them up) and options to throw grenades, because it could come in handy.
---
That's it for the introduction post. If you wish to help, or follow the development more closely, join our Discord server! Link
That's it for today, I hope you enjoyed this little post, and it interested you in the mod. Looking forward to seeing you in the demo!
Large Hard, 2019