Oh wow, I can't believe I totally forgot to mention this in my release articles.
I've recently gotten quite some questions about playing C&C95 online, and I'm happy to say that, yes, online play with 1.06c revision 2 is not only possible, but also incredibly easy.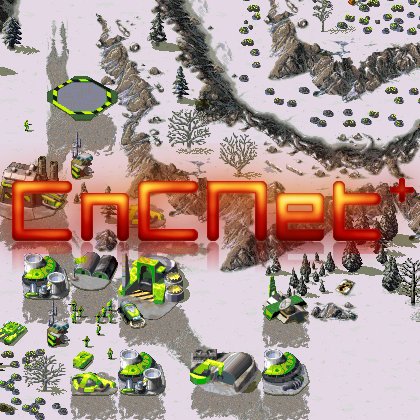 To play online, simply start C&C95 by running the CnCNet.exe included in the game folder.
This will start the game in a mode that makes its LAN function connect online instead, and will drop you right into the multiplayer lobby on startup. All games you'll see or create in the lobby will be played online. The new CnCNet has no port forwarding requirements anymore, so really, just click and play.
Do note that C&C95 has no ingame players listing (except inside game channels), so head over to the chat room of cncnet.org to meet up with people.
On a side note, make sure the players you want to play with are using the newest version; several of the maps have undergone a cleanup removing invisible unbuildable and impassable cells, and all of the start position lists have been cleaned up too. Any attempt to play with lower versions will probably result in immediate "scenarios don't match" errors.