Hello there,
over here in Germany we're already celebrating Christmas and gave away presents yesterday evening. We thought it'd be only fair for you to receive one from us, too. Here's the final picture of our Christmas countdown: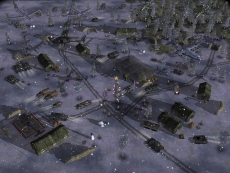 And since that's not enough yet, we've released a brand new trailer which you can download here.
The CWC-Team wishes you a great time with family, friends, relatives or whoever you pass your time with and hopes to see you back in 2007 with more exciting news from CWC!