Adding more grass types to the Company of Heroes Worldbuilder
You need:
The latest version of Company of Heroes
Worldbuilder
Corsix's Mod Studio
---
Unpack the grass types with the Mod Studio.
Open it and select "New Mod":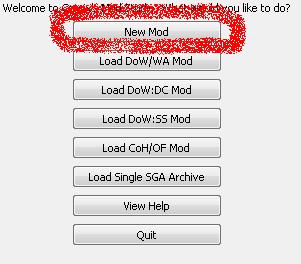 Name the Mod Grass_unpacker or something else:

Go to data>Art>Scenarios
And extract the grass folder: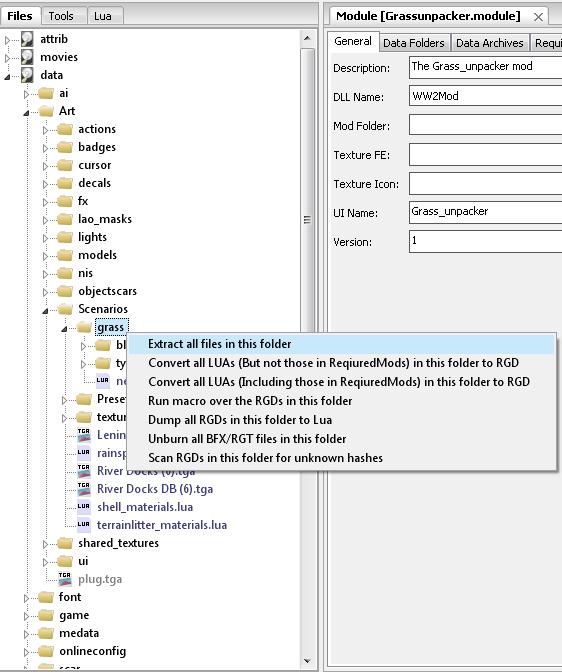 Now close Corsix's Mod Studio (We don't need it anymore)
Go to Main Folder of Company of Heroes for me:
C:>Program Files>THQ>Company of Heroes
Open the Grassunpacker folder:
Grassunpacker>Data>Art>Scenarios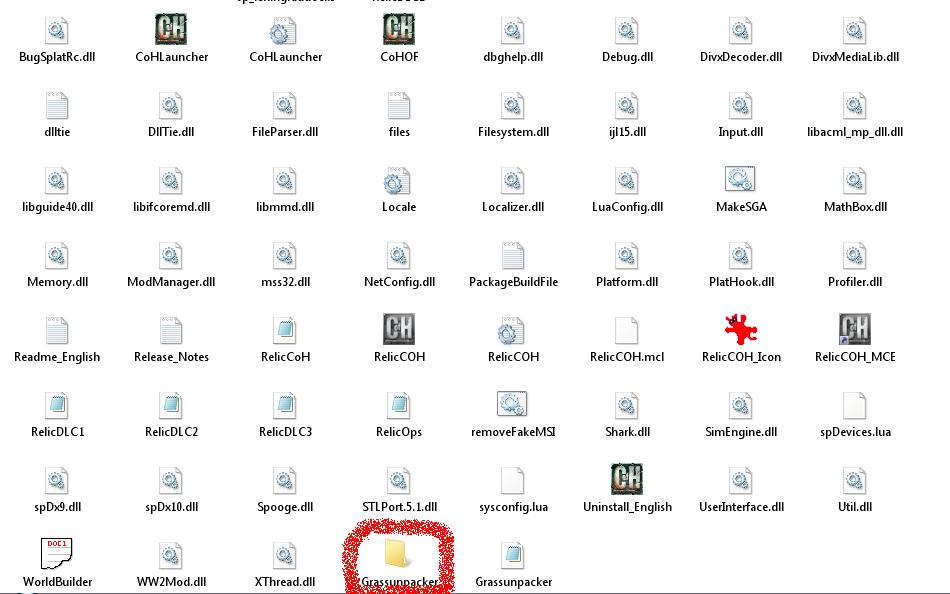 Copy the folder grass: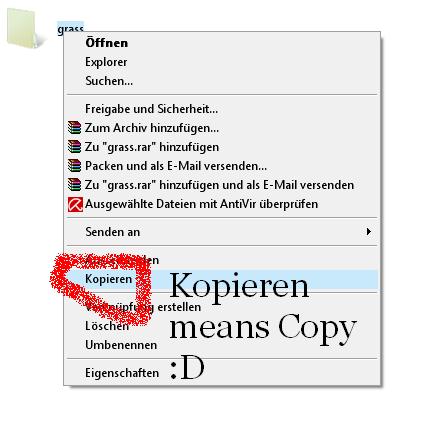 Go back to the Main Folder of COH and open the folder
WW2>Data>Art>Scenarios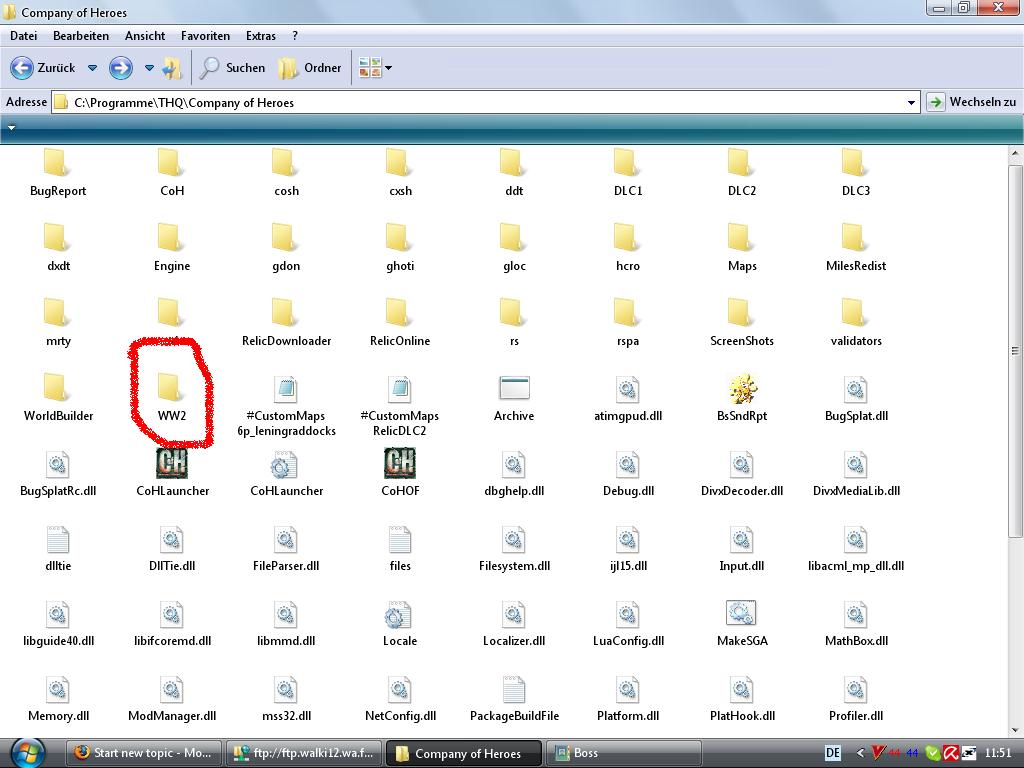 Paste the grass files into this folder:
Open the Worldbuilder and open or create a new Map.

Tip: If the map doesn't load and an error appears:

Just remove the Grass_unpacker Folder and the module file from the main COH folder.
Now it should work...
Ok back to the tutorial:
Select the grass editor:

Now click on "+":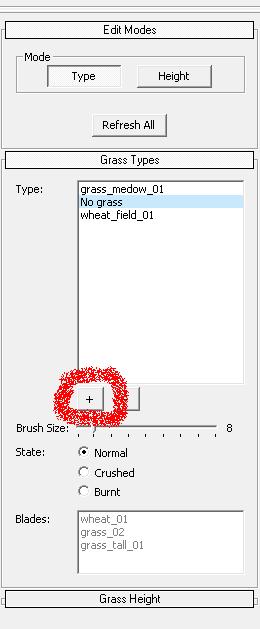 Here you can see all types of grass, just add one or all ;):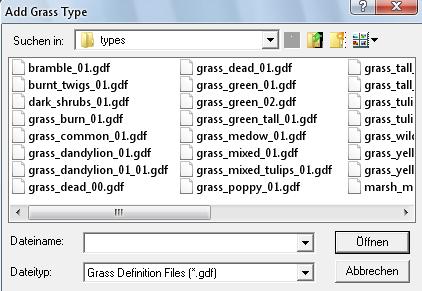 I take grass_tulips_purple_01: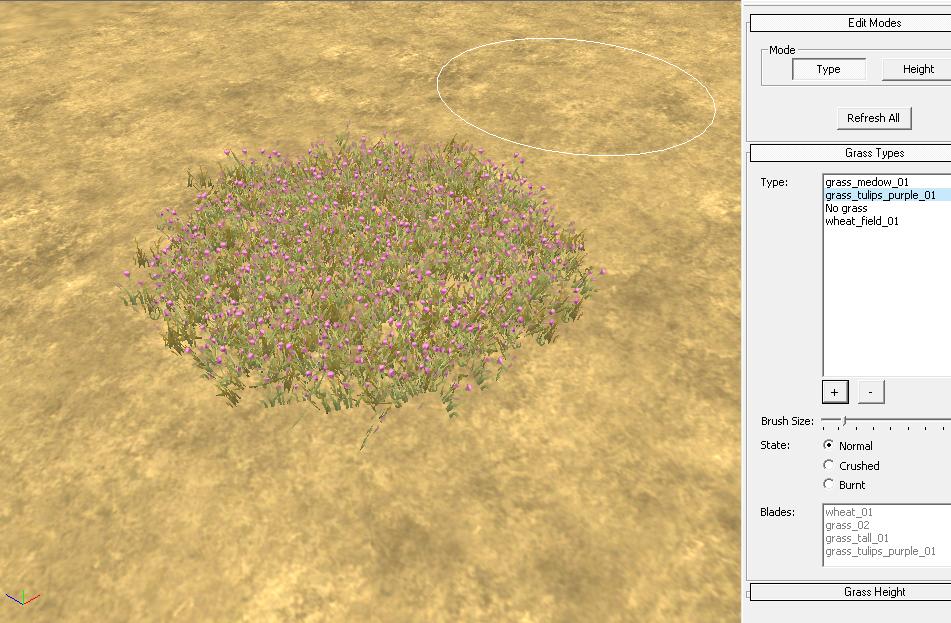 I hope this helps!
-Walki