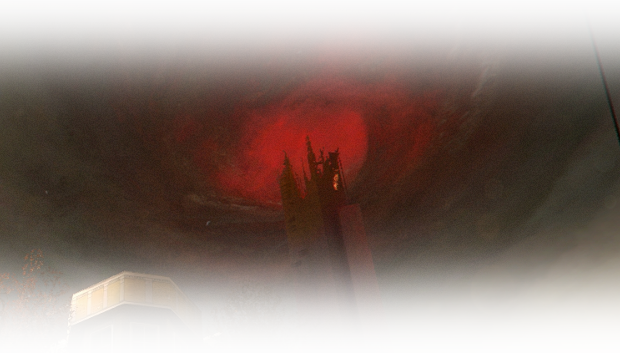 New Weapon Animations & Mocap

Part of improving visual quality has somewhat mostly been throwing out whatever Valve did (sorry Valve) and completely redoing it. With that, we've completely redone first person animations on all the stock hl2 weapons.
Our main focus was to have animations that not only looked cool, but somewhat affected gameplay. Mainly as you'll see in the videos, we set out to make animations that are a little exaggerated in overall movement. We've done this so reloading in dark areas will cause you to lose sight (a few animations completely move the flashlight off the screen).

Animations | First person Weapon Animations - Mod DB
Aside weapon animations, we've recently obtained various methods in which to do Mocap. Mocap is technology that takes vector data of a model either tracked by a camera or by sensors, then uses that data to manipulate a skeleton of a model. Mocap is heavily used in a lot of games nowadays primairly because of it's ease of use (once you get everything set up), as well as the overall quality of mocapped animations. Though that's not to say hand animation isn't used, or isn't good. Generally mocap provides some extra upsides to doing complex scenes, i.e interaction between multiple actors and objects around them.
We aren't using any facial mocap, just full body. Right now we currently use multiple cameras at 30fps situated around the room, and a tracking software named iPisoft.
We'll mostly be using mocap for action scripted scenes, and story scenes in general.
---
Rebel Zombie
He isn't just a reksin
Among npc variations, we've already introduced the shotgun skinned zombined, which actually was just a reksin for reals. In one of our really old updates we featured some concept art of the Rebel Zombie. Intially he was just to be a variation of a normal zombie, but then we suddenly realized having him be his own NPC class of zombie altogether would be ten times cooler.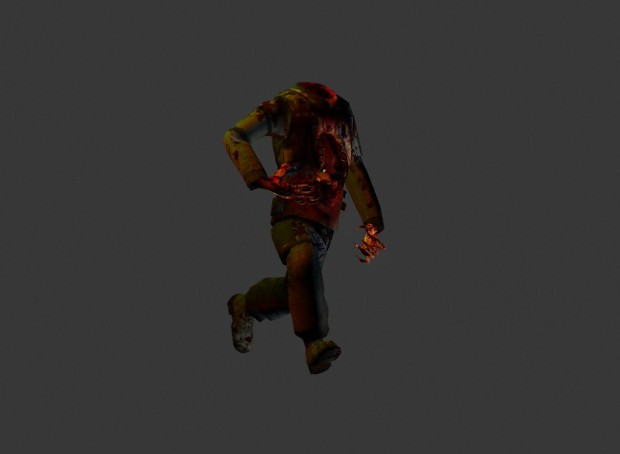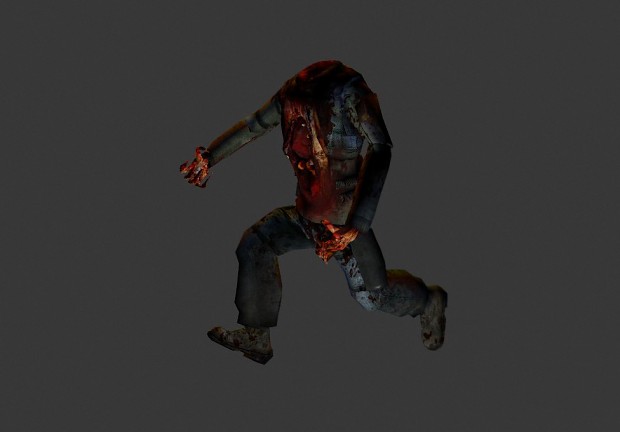 The Rebel Zombie has a run speed half of that of a normal zombine. He's also completely oblivious to what he's currently doing. Rebel zombies act like normal zombies, with the exception that their holding an smg in one hand, lazily firing it off without aiming. Maybe they might help you out and kill a few zombies, or maybe the bullets will fly, and/or ricochet right at you. WHO KNOWS. Rebel zombies always spawn with a weapon in their hand, though the percentage is 75/20% for SMG and Shotgun respectively. When you kill them, they'll drop their weapons, though with low ammo, generally less than half of a clip.
Lastly, Rebel zombies will also try and limp away as fast as possible from grenades dropped/thrown by the player, or normal Zombine.
Adjusting the Rebels
Rebels generally do more harm than good to the player. Traping them in tight spaces, or just becoming cannon fodder and never being useful to the player. As city17 is all about the Rebels, we wanted to make sure Rebels actually had an important role in combat, and their overall usefulness. In a lot of our playtests the common complaint were people getting killed due to rebels either blocking their path, or completely refusing to move out of the way when a grenade was just let lose. To alieviate this we've made a few tweaks based on the feedback we've obtained:
Rebels are no longer fully solid. They more or less use the same collision code as firendly TF2 teammates. Because of this you can't sit inside of their models, as the will slowly push the player out, but this allows players to run right past them.
Rebels have 20 extra points of health, and health regen timer has been lowered from 12 seconds to 10 seconds. This really helps with them sticking around in combat more.
Rebels using shotguns have a higher spread, but do more damage per pellet overall
Rebels do slightly more damage per bullet with an smg, about 1 extra damage point per bullet.
Rebels are more likely NOT to grab health kits lying around when they are low on health, and instead save them for the player.
Rebels will provide a little extra ammo when they are ammo carriers. Amount varies on weapon, generally it's half a clip more for smg bullets, and 4 more extra shells for the shotgun
Overall these changes have made a pretty big difference. Rebels are less likely to die as often as they used to, and overall can do much more damage as they stay alive. There's a ton of other features we've added to the Rebels, but we can't talk about them until tomorrow!
---
That's it for today.
More gameplay follows tomorrow all the way to Day Ten
, including gameplay videos and other secret stuff we can't reveal yet!
Follow us on Twitter
for updates on what's going on in development, as well as our blog for City 17 and other development news from us. If you'd like to get in contact with us or leave us suggestions, be sure to email us at:
mrtwovideocards@gmail.com.