A new season
And the first news publishment on moddb since July.We have made a few notes in the comment sections and at FB/twitter, for smaller updates. Last year was a busy year for many of us and the overview was rather blurred. While we have been slowly progressing, we also had a lot of internal updates, which we barely write about.
But we are beginning to see an possibility for an alpha release, which we won't state as we can't tell when it will be yet.
Internal updates
One of the best things we can present, is that we have grown from 7 developers to 11 developers. And we hope that we can get one to handle the PR.
With this size, we have been able to create a lead and subordinate relation. So we have been able to introduce the Lead meeting which we wanted in a long time.Lead meetings is a monthly meeting which covers status updates and debates regarding changes which is not in conflict with the design sheet. The leaders also represent the subordinates, meaning that everyones opinion counts in the meeting, but we only have to establish a meeting for 8 people.
The monthly meetings will also make it easier for us to bring you some valuable updates.The last general meeting and lead meeting has already produced some updates to you.
Updates
Models
First we have some texture updates from Robo, who is working with updating Grimmjow's head texture. The shadows on the legs is for cel-shading.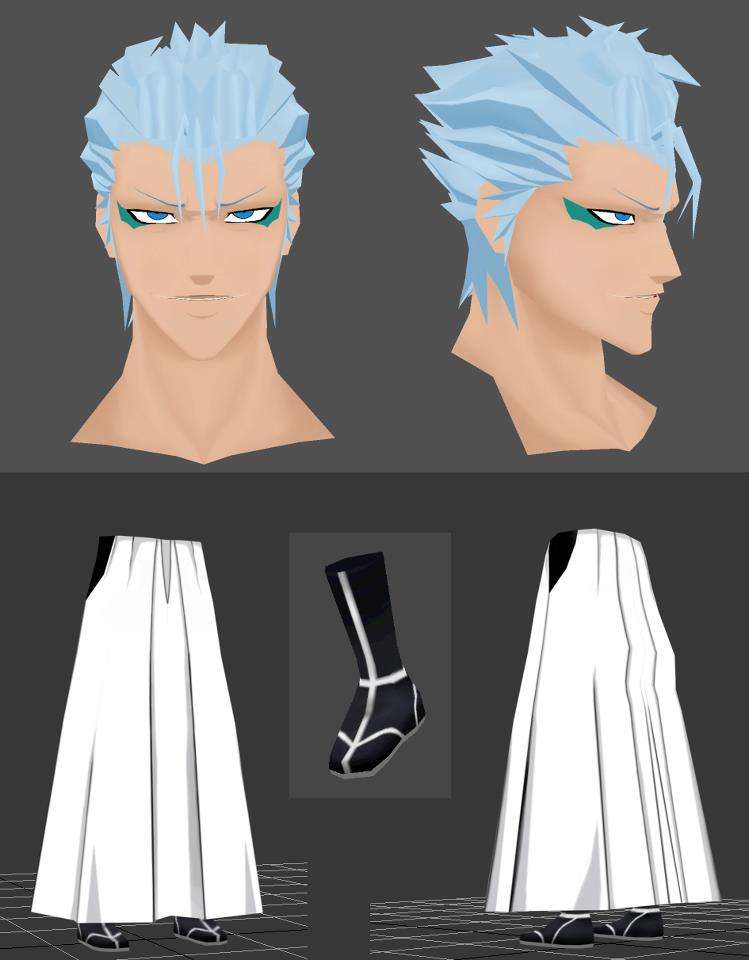 HUD
Denny has been work on a concept for a new HUD, which DLpnd will be making.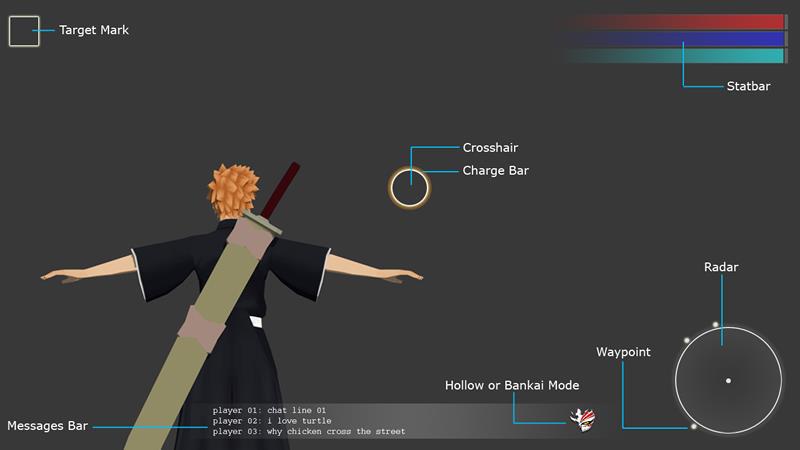 Ichigo's position is relative to a camera prototype we are making for shoulder cam when using Kido.
Coding
The team selection is coded, but the back-end of character selection is yet remaining.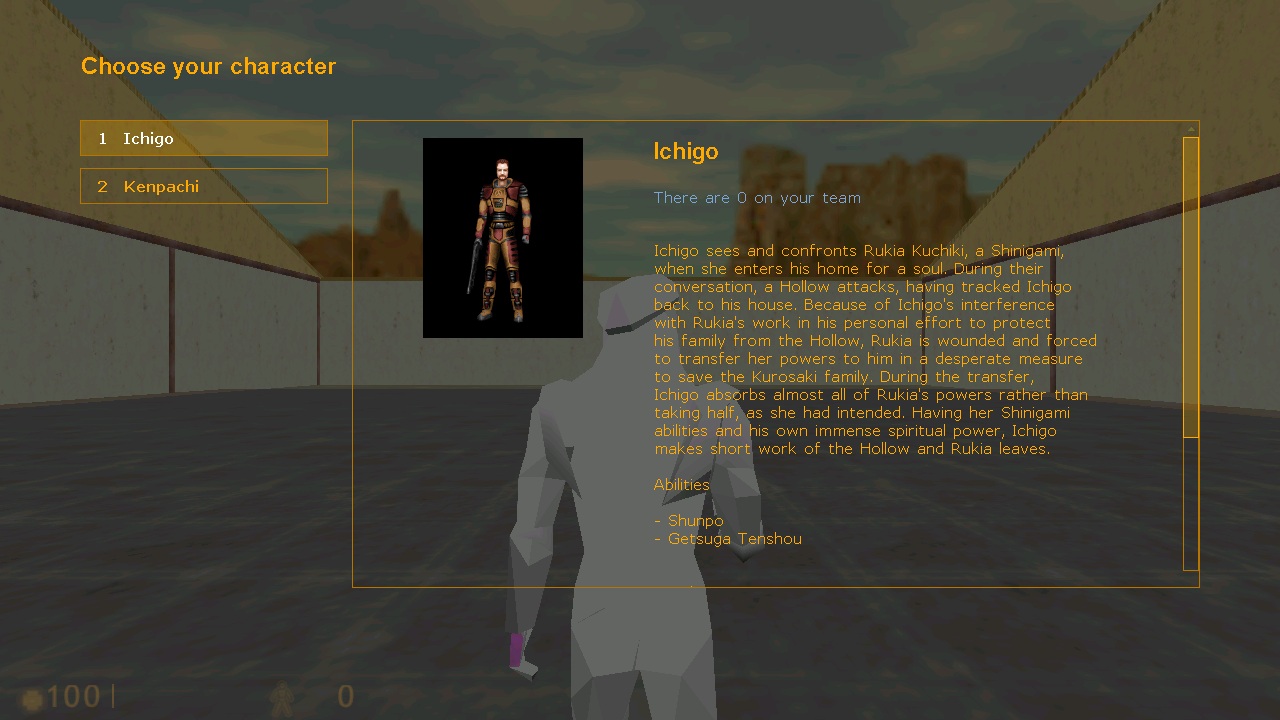 The class system is required to make the back-end and for many other things. This is something I hope i can be done with this month.
We are currently preparing for the HUD implementation by removing unnecessary code and making it more reliable. The next thing will be to work with kido or the melee system.
Design sheet updates
Currently we made a change for the kido to be charged with holding a button instead of using combination keys. The lack of updates for this is due to a new general meeting this or next month which will reevaluate the movement system.
Some of you might point out that you expected what we formerly wanted to do, but these changes is a part of improving the gameplay for you.
We will update the game design sheet after the next votation.
Alpha release
Like some might have noticed, we want to release an alpha before the next season. Now don't expect it to be out by June or September. We hope to could make it, but we can't estimate the time yet. We have some big challenges, so if we can make an estimation, then will we bring it here.
After the alpha release which we hope will bring you lots of fun and challenge, will we be expanding the development to the beta milestones.
That is all for now. Happy valentine at the 14.