Welcome back to another BF Pirates 2 update. With last week showcasing the first of the Peglegs, today we're presenting the Undead Assault.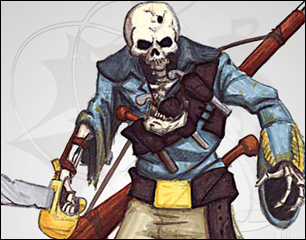 You will first see this character introduced in the second public release. Our art director, Mike Perry, has also written a fantastic developer journal entry on this character, which will be posted later this week, so be sure to check back soon!
The staff have been hard at work planning the designs for future levels in BFP2, from layouts, buildings, props, and settings. We are proud to show you some designs from our third map in development, "Storm the Bastion". The following layouts were designed by Guenter "Wegvisor" Sonnleitner.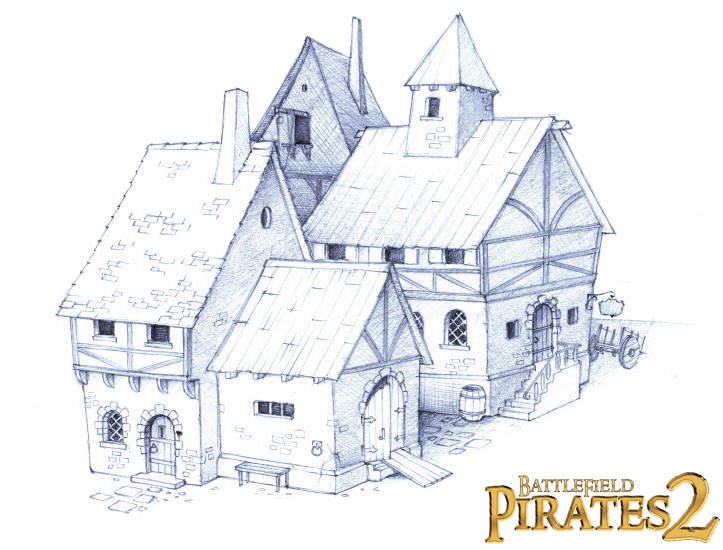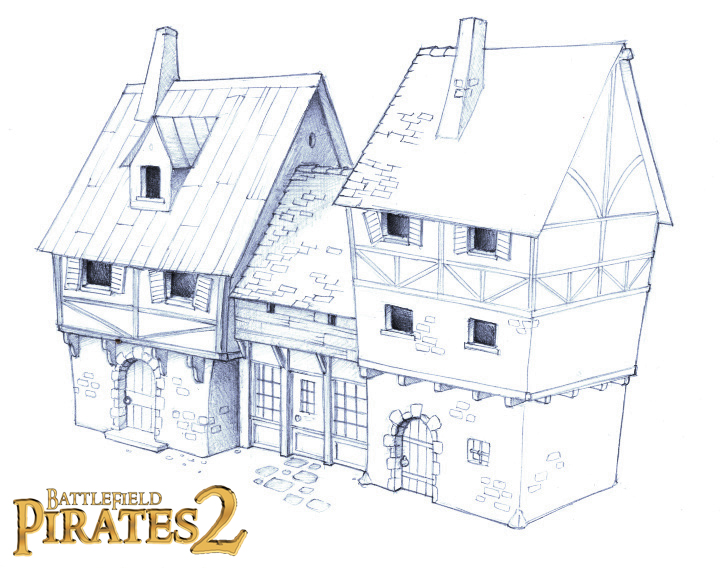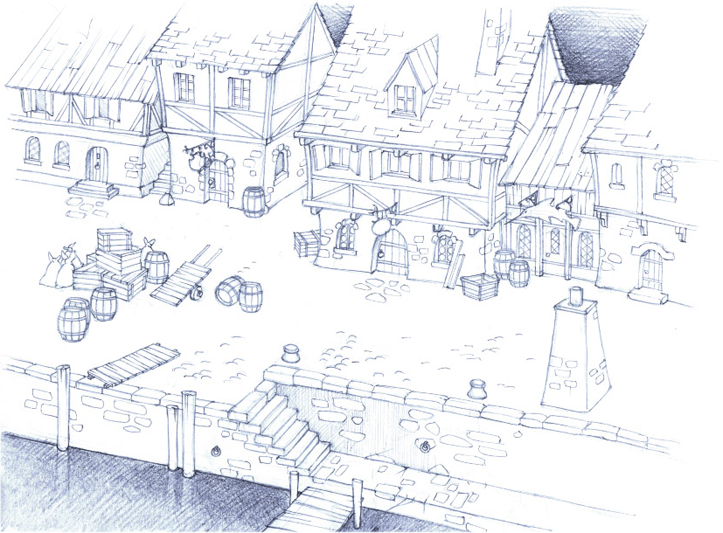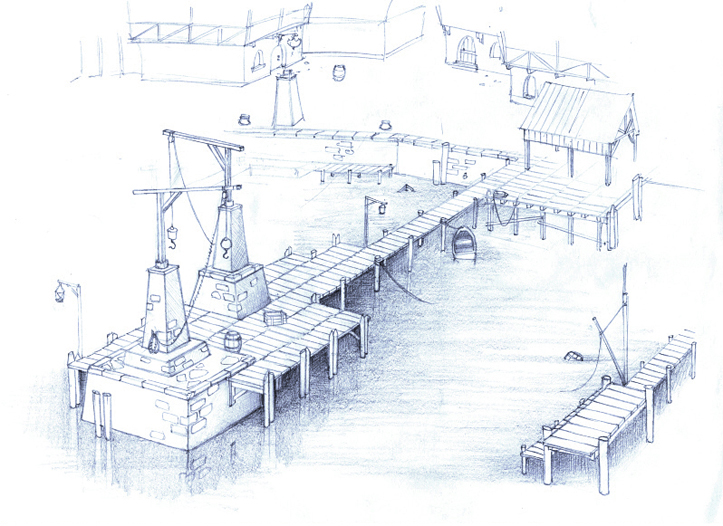 Fabian "Bibi5000" Hofmann has also designed some fantastic wallpapers for our fans, which are "mood concepts" for levels. (Click the image for the desktop-sized version)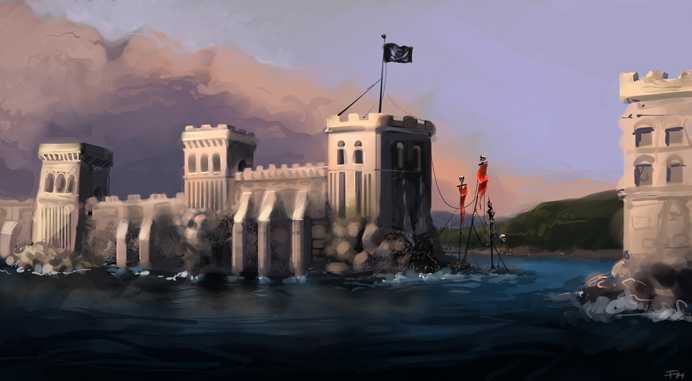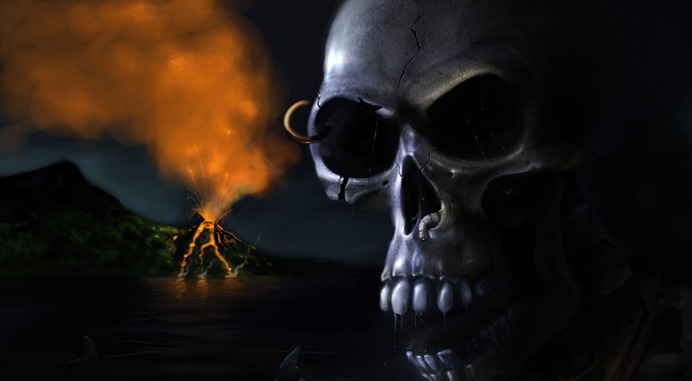 Many fans have asked to see the weapon models in BFP2. Though we initially planned to not show any un-textured models, we haven't had much luck attracting some dedicated weapon and static skinners, so if you are a texture artist and the models below appeal to you, please visit this page.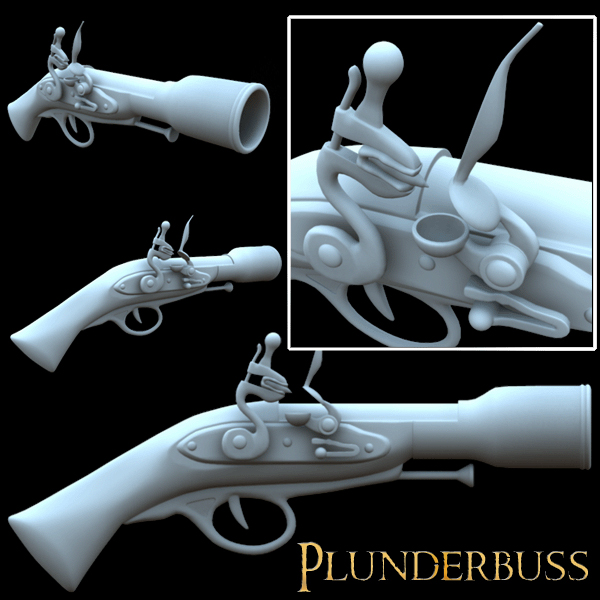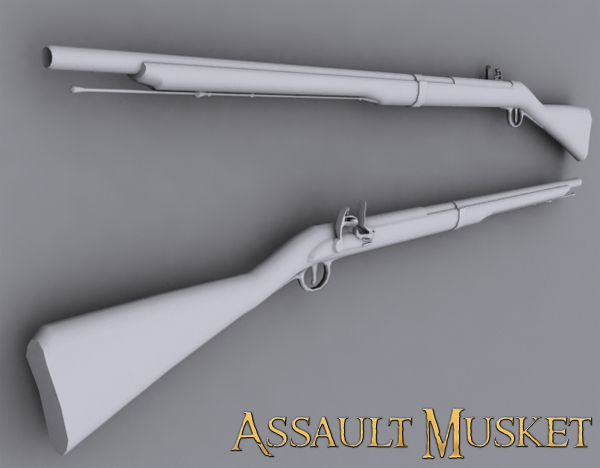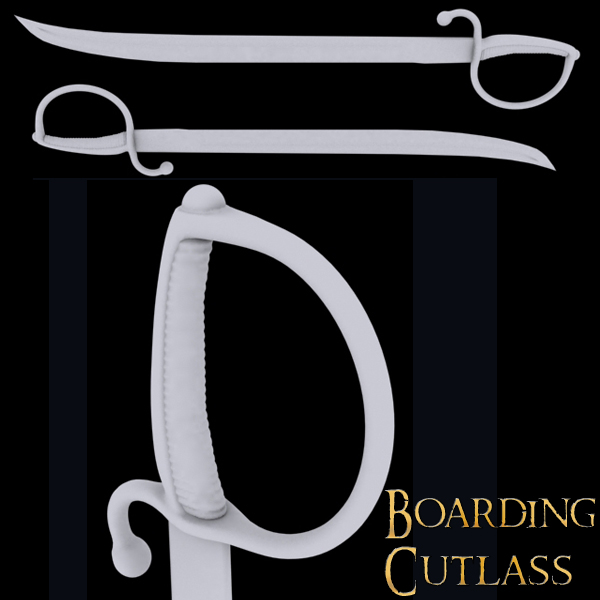 Some fine weapon models by Jason "Animonster" Lindsay (Plunderbuss and Cutlass) and Cory "Hail of Nails" Renick (Musket).
That's all for today ye scurvy dogs! Please note we are accepting applications for the following positions:
-Texture artists/Skinners
-Mappers
Yarrr!