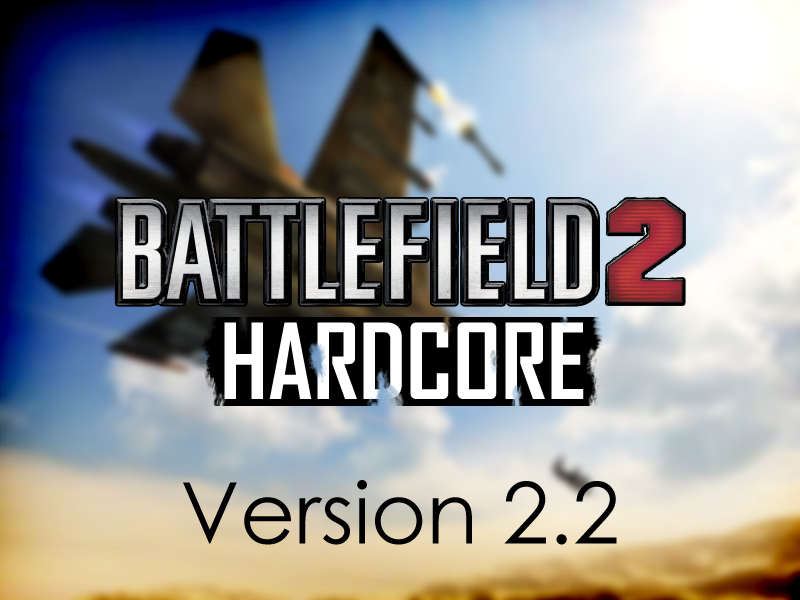 Greetings everybody, I'm back here! More than a year of playing BF2 Hardcore v.2.1.5 online has brought us a lot of fun and positive experience. It was extremely productive as well, many ideas and balance fixes came up during this time.
I would say we have explored nearly every aspect of BF2HC during our conquest, co-op and infantry-only rounds, and now this mod is as close to perfection as it never used to be.
So the final version of Battlefield 2 HARDCORE is already here. Press the button below to see change-log and to download the mod.
---
But that's not over yet. For your ultimate Co-op experience I'm releasing 18 default BF2 maps with full bot support for all sizes, which means that you can play in Co-op mode on 32-players and 64-players variants of these maps (few maps don't support 16 and 32 sizes though).
Flags, vehicles and spawn layouts are identical to vanilla maps, with the only exception that spawn points on carriers are slightly adjusted to avoid AI deaths on spawn.
There are also two minor changes: at first, on maps with clear weather view distance has been slightly increased. And second, all jets can not be stealed by enemy soldiers anymore.
As always, you can download all maps in Addons section. I recommend you to download Co-op MapPack which includes all 18 maps in one file.
Also, be advised that our Co-op server is still up and running. New mod version and all new maps are already installed there, so I hope to see you all on the battle field. Have fun!