Hi all! This news is about updates to existing stuff. Namely sprinting and SVT-40 animation. The issues that the community showed were (hopefully) corrected. Also I made a new article for credits and took some pictures and video of the menus.
Mod credits (article)
I decided to create an article with complete credits log because the number of people contributing to mod is really large and I do not want to skip someone. So I made "MOD CREDITS". It contains the full list of developers and other people contributing to the mod. So everyone that helped the mod, check it out if everything and everyone is here. If not, send me a personnal message or email (chaloupka.mar@gmail.com).
---
EDIT START
I updated the credits lists (here on moddb and in mod as well) because one name was missing here (Supergun11).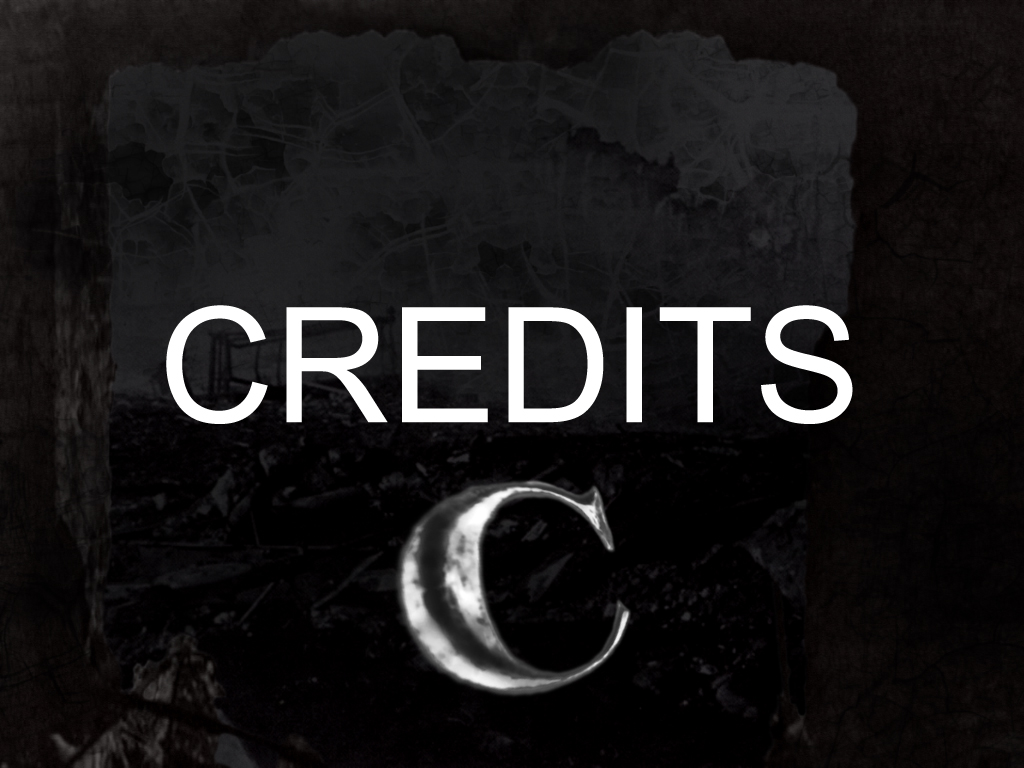 EDIT END
---
Scripts
Sprinting feature
As i said, due to the complaints from community, I corrected the sprinting animation. I must admit (and apologize) that you were right.
---
EDIT START

Maybe I didn't stated one fact about sprinting quite visibly. The sprint animation doesn't contain a current weapon model because of the principal of the CoD2 sprinting feature. CoD2 is not CoD4 (or CoDWaW), CoD2 wasn't created to have sprinting. Our mod (and few other) have it because scripters found a way to make it. So here is how it works:
The sprint itself is a weaponfile with increased movespeedscale, invisible weapon and my custom hand animation. It is executed anytime by script with double USE tap when player has enough stamina. By doing this the current weapon is changed to the sprint weaponfile resulting in faster movement. After player depletes all his stamina or releases USE button his current weapon is returned and sprint weaponfile cancelled.
Because of this, in current version of sprinting, it is impossible to make the player hold his weapon during sprinting. There is just theoretical possibility to make it - to create an unique sprint weaponfile for every single weapon ingame (in mod). This is of course hardly possible because it means reanimate every single CoD2 weapon and make a huge amount of scripting work. Also there is a question if it would be working reliably (or at all)...
Thanks for your understanding. MCh2207Cz.
EDIT END
---
The new animation pattern is much better. I watched other animations of same type and also my hands and made a more natural and beliaveable pattern. Also, I added more randomity and sway/shake to it. I reworked the camera motion as well. You can notice that not only arms/hands are moving but also the fingers (there are 2 versions for each hand). In total, the animation has twice the frames (60) in contrary to the older pattern which had 36.
Other than animation, it is pretty much the same:


Back2Fronts-mod-team wrote: Player is now breathing when sprinting, he must recover after it (refill of energy and breath out sounds). The HUD has been reorganized to make it suitable for new sprinting HUD - the sprint icon and energy meter. They are located on bottom left corner along with health bar (see pictures). Player can sprint only when standing. Player's sprint speed is dependable on carried weapon, more specificly on the weight of the weapon. With BAR the sprint is slower than with Garand M1. With some weapons sprint is not possible at all due to large weight and dimensions (Simonov PTRS-41, Browning M1919A6 a.k.a. portable .30 Cal). Due to the CoD2 specific impossibility to assign new key bind through script, the sprint is executed by double tap of USE button (hit USE button, release it, quickly hit again and hold).
You can watch here, or use image section.
Please note that the visual style of the HUD is not final yet, it will undergo further changes. The script was created by Tomalla, nonscript stuff is by me.
You can watch here, or use video section.
CoD2 B2F updated sprint (pre-alpha)
This video shows updated sprinting feature in one of British Normandy levels.

CoD2 B2F making of sprint (pre-alpha)
This video shows updated animation for pre-alpha Back2Fronts sprinting feature. First circa 7 seconds show 3D render and the rest of video displays the animation on various hand models (British Normandy, British Africa, Russian, American).

Animations
Tokarev SVT-40
I got a feeling that the SVT-40 animation misses something. Thanks to some slight editing and few tips from you guys it now looks much better. Basically I only changed the overall gunbody and camera motion and position of the right hand. The gun is leaned more to the left side and more upwards (showing the right hand) while reloading. I highlighted the shake while putting magazine out/in. Now I think it is pretty good.
CoD2 B2F updated Tokarev SVT-40 (pre-alpha)
So here it is, the new pattern. It has slight touches to the whole gunbody motion and it feels much better.

User's interface update
The progress in menus is almost same as in previous news. But I reworked the credits menu to include all new names. And I captured few pictures and a video for you.
---
EDIT START
I updated the credits lists (here on moddb and in mod as well) because one name was missing here (Supergun11).
EDIT END
---
CoD2 B2F Back2Fronts updated main menu (pre-alpha)
I captured a video showing updated menus. Main menu is probably final. Credits menu as well (will be only updated if new names are to be added). On the other hand the Back2Fronts options menu might see some more development in the future. Same applies for load/save menu that has to be corrected due to some bugs.

Finally I corrected some values in "MAIN MOD FEATURES" to correspond the present state...
MCh2207Cz