Man, what a night! Although we had no more than 4 players, the matches played were intense. Both Windebieste and I managed to take several pictures; 25 of them made it to the gallery. We also have a couple of movies too:
I will not talk much about the matches themseles. Instead, I'll comment each of the 25 screenshots we took. We'll start with Windebieste's: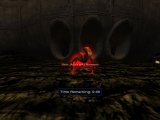 That's me, at the end of the most intense CTF match I played on 'Transmission Intercept'. I let Windebieste take the flag, there were only 5 seconds until the match ended anyway.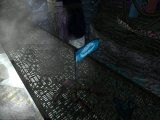 That's me, again. Playing (and dying) like a crazy demoman. Because you have to be crazy to think you can take the flag from a drone and a heavy. The cause of death was the drone (jegu).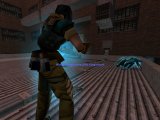 Did I ever mention that I like the fan art Max Kim made? Black_Appendix was kind enough to toss a cople of magazines to us.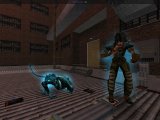 Again, Windebieste got a screenshot of Appendix and I watching them magazines.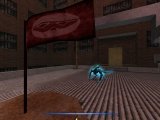 At this particular point, we hit a bug with the flags. So, Windebieste decided to take some screenshots.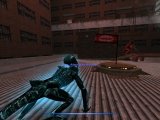 Same time, but from a different angle.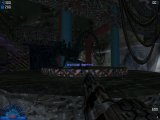 Windebieste and jegu. They really played like a team on that map. Made my life a living hell. And if you don't belive me, take a look at the second picture from this album.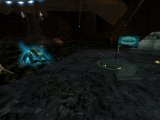 The screenshot was taken by Windebieste. As you can see, he managed to take the red flag, and he though it'd be cool to take a picture just before scorring.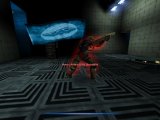 Another screenshot that Windebieste took. At this moment, we managed to steal each other's flag. So, why the hell not, let's take some pictures :)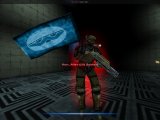 I still can't belive I said that.
The map was made by Acrocanthosaurus.My set of pictures are frames from FRAPS captures. The movies are too short to worth posting, but they did allow me to show you this: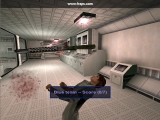 That's me, illustrating Lesson 1: if you're a support class, don't charge a sentry.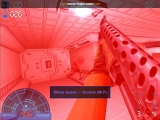 This time, I get to live. I noticed him first on the motion tracker.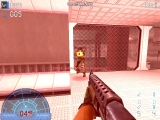 Black_Appendix managed to ambush me. The map is "Resin pit", made by Windebieste.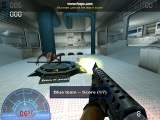 This one is a nasty one. I just managed to score, and I didn't notice Black_Appendix, until it was too late. He snatched the flag a second after I made the capture. Sneaky runner ...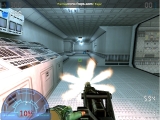 I screwed up big time here. I accidentally selected the magazines when seeing the runner. By the time the smartgun was up, Windebieste was long gone, with my flag.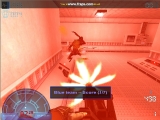 He didn't manage to pull the same trick again, though. I was ready.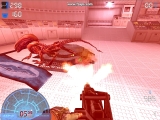 If the runner moves fast enough, it can escape the tracking of the smartgun. The lesson is, if you use the scout class, act like a scout: run!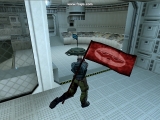 In this one, I get to score. I was playing a heavy, but I switched for the pistol, so that I could run faster; I was afraid somebody will take the red flag, preventimg me to score.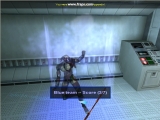 In a duel between a demolitions predator (assault pred) and an infiltrations unit (light pred), the demolitions wins. In this case, Black_appendix.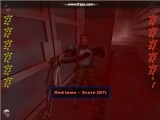 I was playing as a pred engineer. I was cloaked when attacking Black_Appendix (sniper). I had to take him down, he kept destroying my sentries.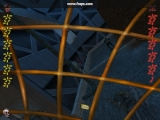 The sniper is Black_Appendix. This happened after I took him out (see previous shot). Rest assured, he took his revenge, while I was pinned down by the netgun sentries in his base.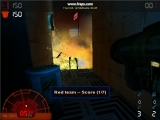 The result of a SADAR missile impacting a runner. Limbs start to fly all over the place. And I get to recover my flag.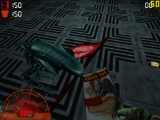 This is from the same period when Windebieste took screenshots of me. I was trying to bribe him to give me the red flag, but it seems that no issue of "Alien Art" was a fair trade.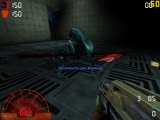 And he wouldn't be persuade, not even by the sight of a pulse rifle.
The map is "Rooftops". With well placed netgun sentries, it will be hard to reach the enemy base.