Work on 7.0 is going strong, with many exciting changes, both in terms of the visuals of the mod, the gameplay parts and the performance in general.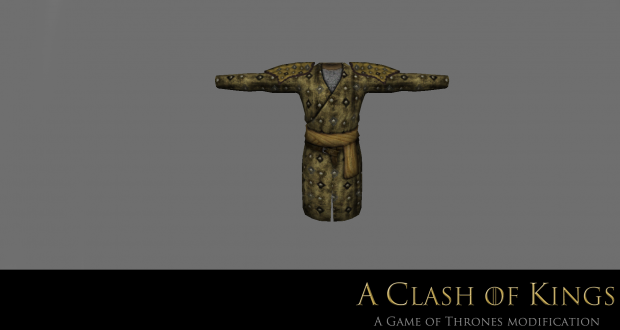 One of the many new things in 7.0 will be, as is fairly usual, new items for you, the player, to find, own and use. Many of them are still in the works, with only the armor created by Avellium having been posted so far.
However, new items is not the only new thing in 7.0. Work has been done on the general performance and stability of the modification, and I'm happy to say that it runs much smoother and stable than previously.
New quests have also been added, amongst them a continuation of the Beyond the Wall quest. Without spoiling too much, I think I can lift the veil a tiny bit - you can now participate in one of the more iconic and famous battles of the books and show.
Currently, all that is left for 7.0 is testing and implementing the remainder of the new items that have been commisioned.
On that note, I'd like to promote my Patreon account:
Many of the unique items and props in A Clash of Kings could not have been created without the help and support of the many people who have donated towards the improvement of the modification, and if you wish to see a steady flow of new items for the modification, then you can always donate on the above link - any amount is appreciated.
I'll keep everyone posted on the progress, but 7.0 shouldn't be too far off in the future.