So first and foremost, I want to get straight to the cut: This mod is being moved to East vs. West. Does that mean that it will no longer be developed on Age of Civilisations II? For the large part yes, although there might still be occassional updates and maintenance, these cannot be reliably guaranteed. And here is why:
Recent statistics have revealed a decline in the interest of Age of Civilisations II since release. Now this wouldn't be a problem if the game's official website wasn't hammered by Chinese/Dutch/Indian/Broken English spambots almost every single day. Essentially, I'm declaring that it isn't the mod that died, it's the game that died.
The solution was then to find a more stable and reliable game in the Paradox franchise that wasn't recieving updates (the predecessor to 11:59 was called Zero Year and broke in EU4 after Dharma). There are currently only two feasible games that were capable of delivering in Paradox that were still relatively modern but weren't recieving updates: Victoria II and East vs. West. Victoria II would have been my pick if it weren't for the fact that there's already two great Cold War mods on there, and there's really no need to introduce another one.
East vs. West though has had a notorious reputation as a broken, cancelled game, devoid of any events or actual gameplay, and a complete bugfest. Luckily, I have managed to secure a relatively stable copy of East vs. West which has then been additionally patched by me. Now with that out of the way, the only reasonable thing is to mod it. My goal isn't the same as the previous modders of East vs. West. I'm not necessarily here to 'finish' the game as authentically as possible. I'm here to mod like we always have done, with innovation first. So, the old cluttered GUI had to go. 11:59 for East vs. West will be a complete overhaul mod, and import many of the same features that 11:59 for Age of Civilisations II has. After a vote by the Age of Civilisations II community, it was decided to move the mod.
Perhaps I can leak a few screenshots on what we've done with the interface, and what we plan to do. A prime example would be the main menu. Thanks for reading.
Before: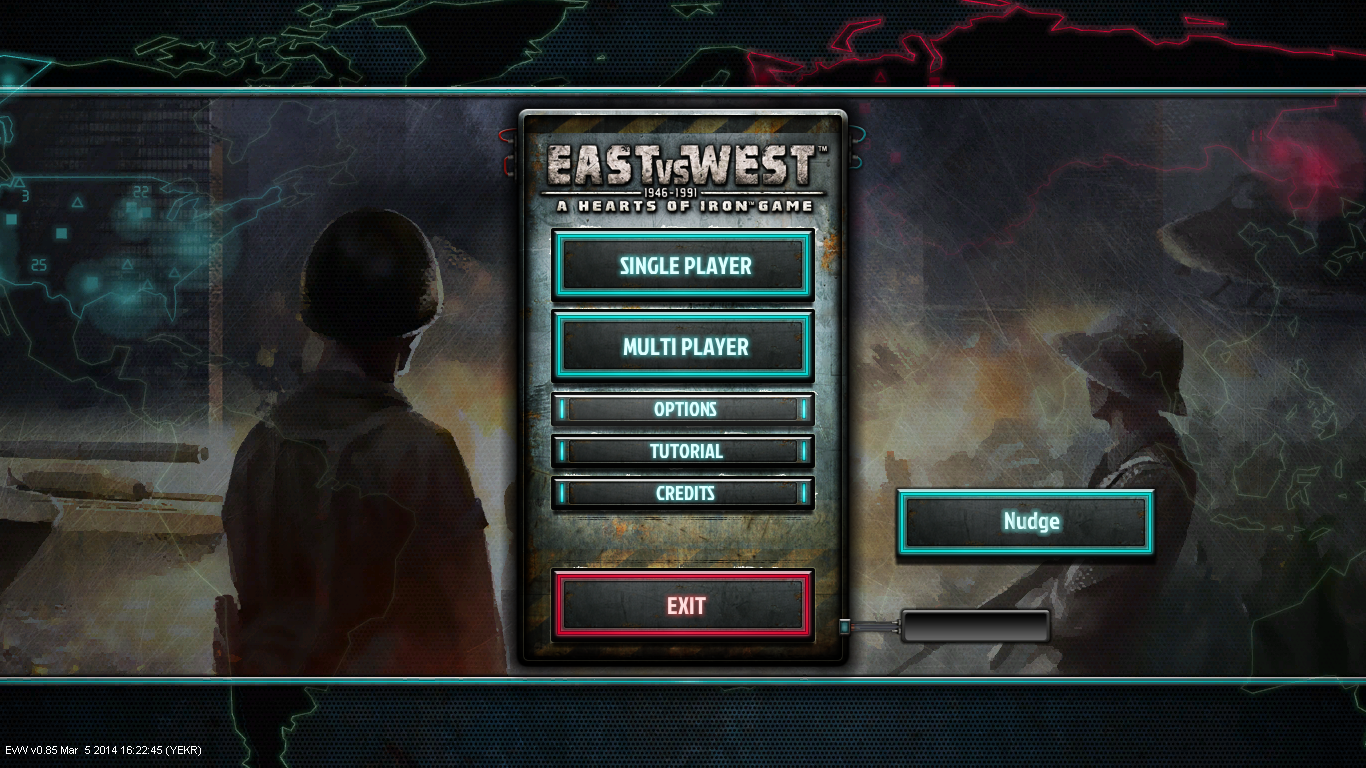 After: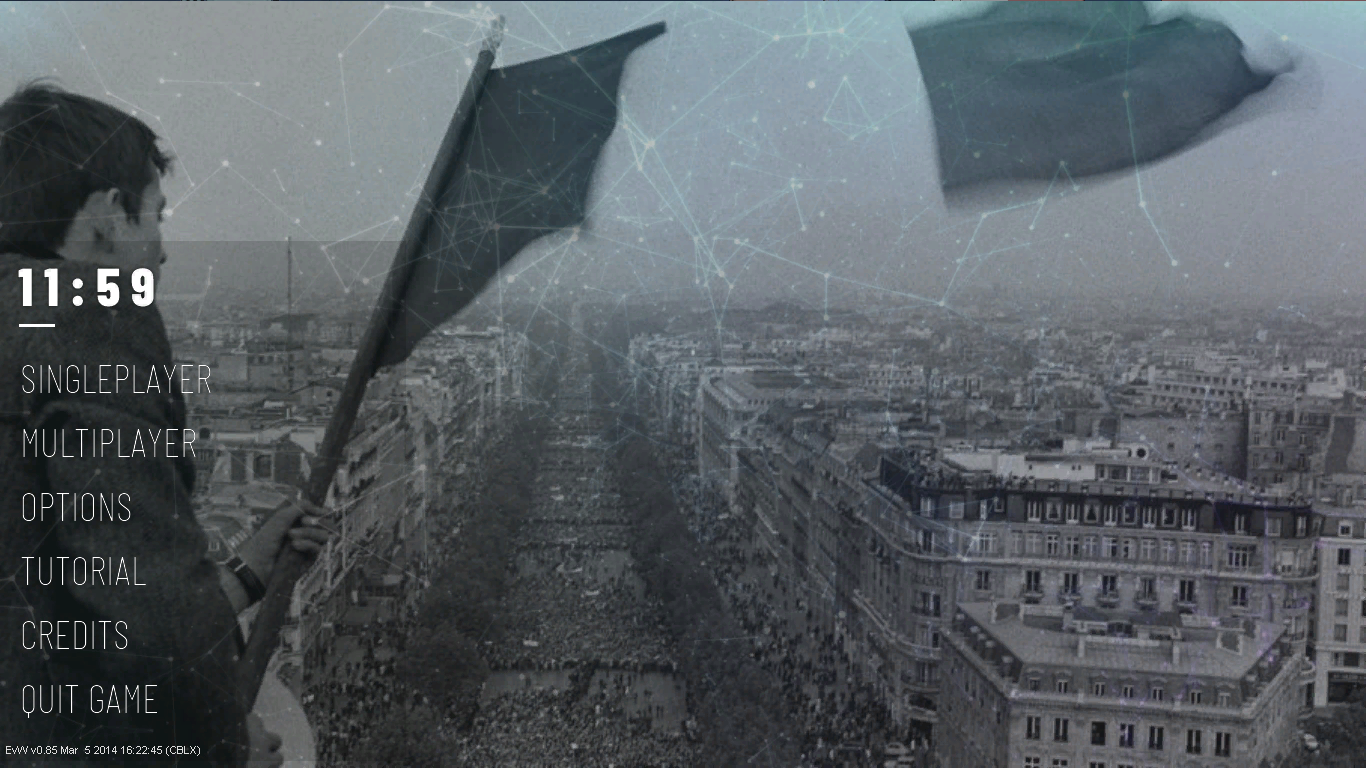 The New Loading Screen: