Welcome to the seventh interview of the TMC Modder's Interviews. Again I delve into a new game unknown to me, like I promised, the little games are getting covered too. Enjoy now the interview with
Venlesh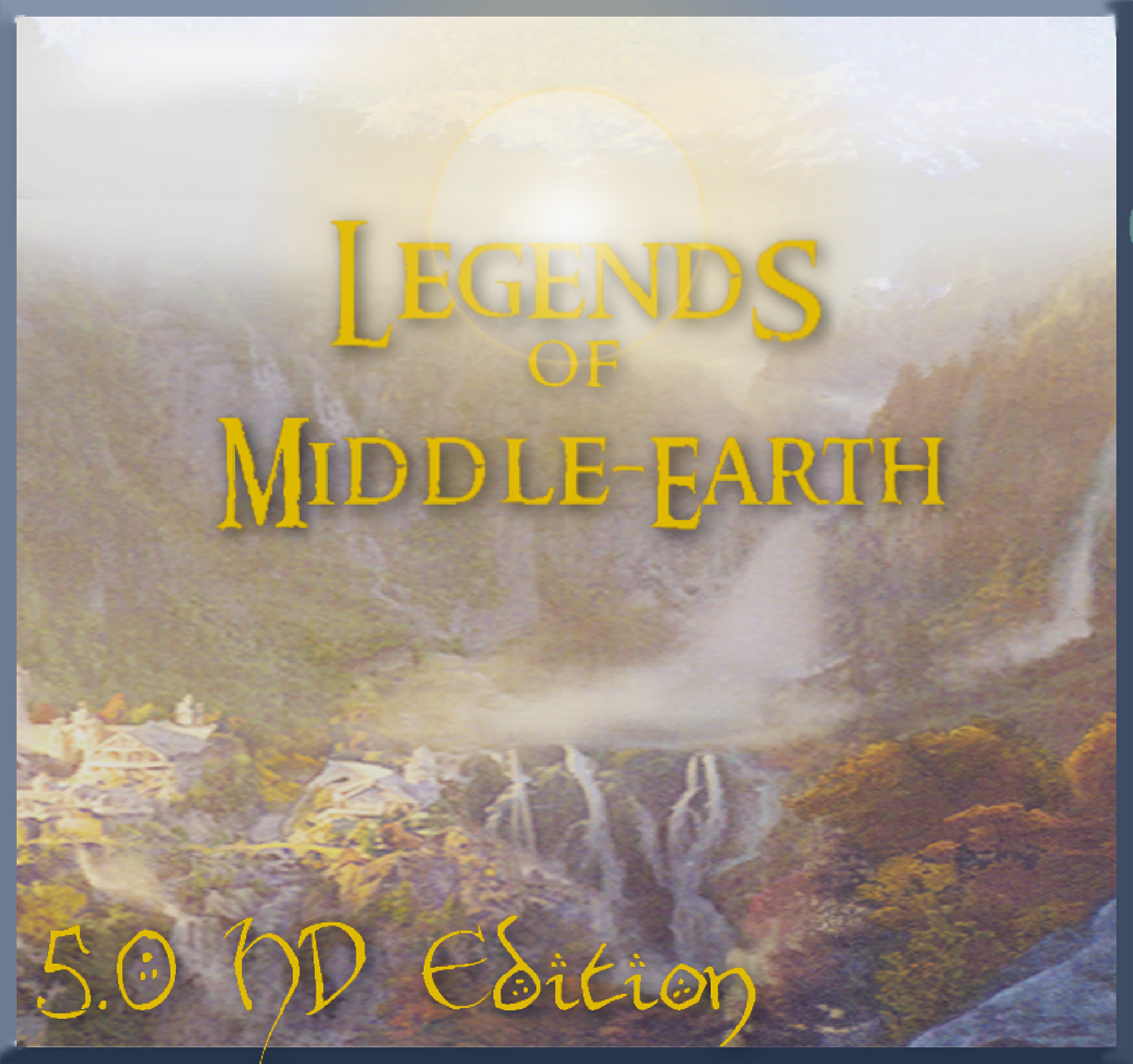 Hello, Venlesh. With you I am delving now again into the modding story of another game which I have never played myself. Sometimes it seems like I should have spent more time with gaming. However, lets start the interview in the conventional way, with an introduction of yourself for those who don't know you.
Answer: First, I would like to thank you for reaching out to me and helping spread word of the mod and myself, thanks a lot! My name is Venlesh, and on some platforms I go by the name "Edu_Cherrypatty" (Which is a play on words concerning my real name). I am a 22 year-old modder who lives in the US, though I occassionally visit friends and family back in Iceland.
Traditional first question here: What do you prefer, the books or the films?
Answer: I find it difficult to choose between the books. I tend to lean on enjoying the films more because they cut down a lot of work that Tolkien was too stubborn to do himself. This does not mean I don't highly enjoy everything the books have to offer. Chapters like the Old Forest, and In the House of Tom Bombadil are among some of my favourite chapters omitted from the films.
When and how did you come into touch with modding? Did you have any past experiences which helped at the start?
Answer: I have been into modding games since I was very young, maybe nine or ten years of age. Level editors that exist in most RTS games (Like Warcraft III and AoM) make it very easy to transition from playing with the games tools, to adding to them yourself. However, it was most certainly LOME that pushed me into the modding scene.
Your mod 'Legends of Middle-Earth 5.0' (LOME) is for a game outside of the big three, so neither Total War, BfME or M&B. Why did you decide for modding Age of Mythology: The Titans?
Answer: This is a very interesting question. During my high school years (around the ages of 12-15), I modded AoM purely for enjoyment of showing my friends what I had created. Eventually, I became too busy with studies and otherwise engagements to keep up with modding. This changed after my ex-fiancee moved in with me, and I found myself with more free time, since we didn't have to plan meetings anymore (we had a forbidden love by her parents, so it would take a whole day to meet up somewhere to spend time). I chose AoM because I remembered the old LOME mod, and was already familiar with the game engine and how modding it worked.
Does the game have some advantages or disadvantages at modding compared to other games? Is there a big modding community present?
Answer: I would say modding for AoM is a rather thankless job. The game dates back to about 2001, so it's quite ancient. My following is pretty loyal, but the community is far from active. That being said, AoM has had some seriously dedicated modders in the past, who have written many programs to help the ease of modding it. Plugins for 3ds Max or other tools such as Ykkrosh's aomeditor tool to name a few. Not all modding communities are so blessed as to have these types of programs to work with.
If I recall it correctly you wrote that you are not the real father of the mod but rather adopted it after it was abandoned. How did it come so?
Answer: This answer might continue off the earlier one a bit. Essentially, in my earlier adulthood (August 2016), I started to revisit LoTR more with the girl I was with at the time. It brought me back to AoM and thus with LOME, which was far abandoned. During LOME's late development in about 2010, I was actually a part of the modding team, which had pretty much started to fragment and disappear. I worked pretty much alone with the mod's dev leader: Stephen Caines, also known as "DoTs".
I downloaded the latest release for the old mod, which was a public version from 2011, and cracked open its contents and got to work. After some slight research, and attempting to reach out to the old devs, it was plain to see that it was a relic long forgotten. Stephen did eventually reply to me, and gave me his blessing to continue on where it was left. To this day, I've been shouldering the mod to get it where it has been today.
Fun fact: The first thing that I ever added to the mod upon returning to it in 2016 was the sound of Legolas' "Charged" special attack.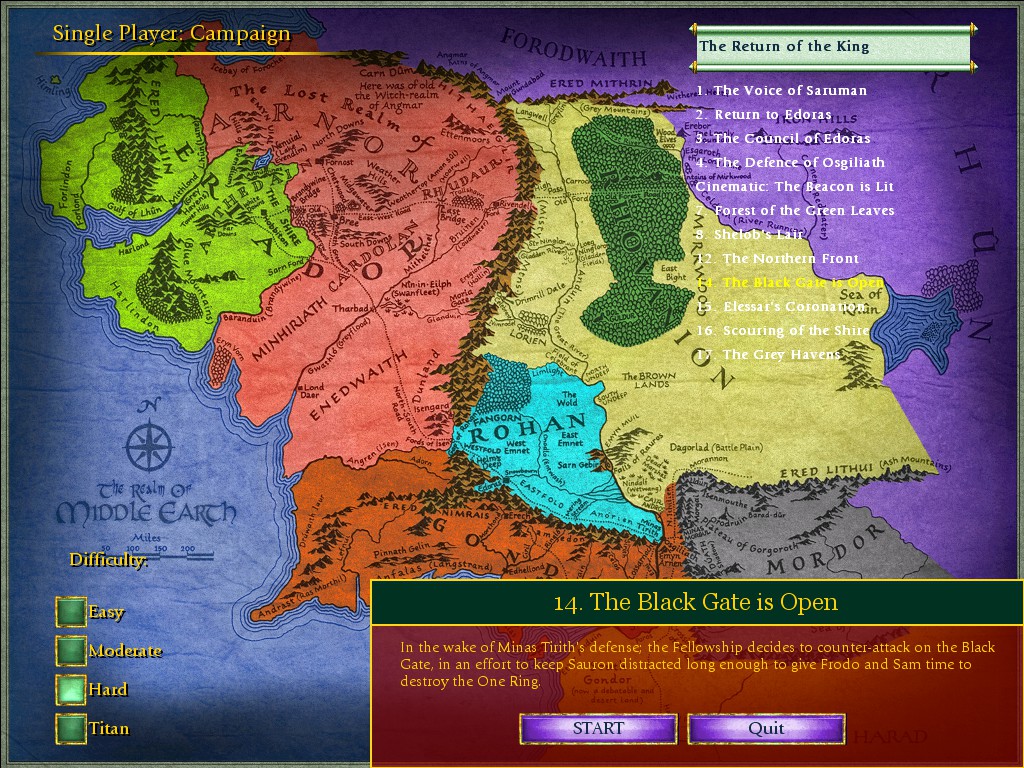 Does it come with some disadvantages to pick up the work of others? Wouldn't it have been easier to start anew from scratch?
Answer: I would definitely say yes, but for the most part, having a shell to work with has made my work vastly easier. If you were to download the mod and check out the patch notes in game, you'd see that I changed almost 99% of everything in the game already, but I am incredibly thankful that there was a foundation to work on.
From my own personal experience as well, starting with an already popular mod allowed me to benefit from an established community. I've released big maps and mods for AoM in the past but I've never gotten any "fame" from it. Not that I'm out to soak up a spotlight, but even the mildest twitch of feedback makes me feel better about the time I invested into a project.
If I am not wrong you are a one-man-team, something not unusual in the modding communities. Do you prefer to work alone or would you actually like support?
Answer: To give you a short answer to the first half of this question: Yes, LOME is currently being developed solo. I handle all the sounds, models, art, animation, and overall design. However, LOME has not always been solo developed. Over the past few years which I've been in development a few talented souls have dipped their hands into LOME here and there. Some folk have offered models or art while others have agreed to help with the code-work. I say LOME is solo work because the work that people have offered doesn't really justify a "Developer" status in my eyes. More like a "Contributer", which is not bad! I'm highly grateful to anyone who has offered assistance to the mod, even if that just means inviting your friends to the Discord to learn more about things! I certainly don't want to come off like the work people have done for me isn't appreciated.
As for the second half... As any creator might tell you, this is sort of a trick question. On one hand, 100% creative freedom means you pursue anything you'd like about your project. It also means you don't have to worry about other people's deadlines, or giving people those confounded "expectations". You can strap in, work at your own pace and do whatever you'd like. However, on the other hand, I find that a project is often like a radar chart. You have so many departments to cover, sound, models, art, just to name a few. Having skilled individuals who can come to my aid reliably is something I will never turn down for any reason. I guess what I'm saying is that I love my solo work, but I would definitely kill for some more support.
For 'Age of Mythology: The Titans' there is another LotR-mod in work, 'Age of Middle Earth' by panchodia_. How comes you are not joining workforce?
Answer: Panchodia_ is certainly a friend of mine! We chat and offer to help each other out. Panchodia_ is a very ambitious modder. When he gets an idea in his head, he goes for it. I do highly respect his drive to create and improve his craft. However, like any wildfire, it's hard to keep him under raps, so I often just let him do his own thing. He's an honourary member of the LOME team, and he has modeled things for me in the past. For that, I am thankful to him.
How are you collecting feedback for your work? How does a good feedback look like for you?
Answer: I usually collect feedback via the moddb page, and my own Discord. I don't currently have any active playtesters for the mod since I change it on a daily basis, and my work priorities are constantly changing. There's probably still day 1 bugs I haven't fixed, but hey, the new Balrog model looks cool!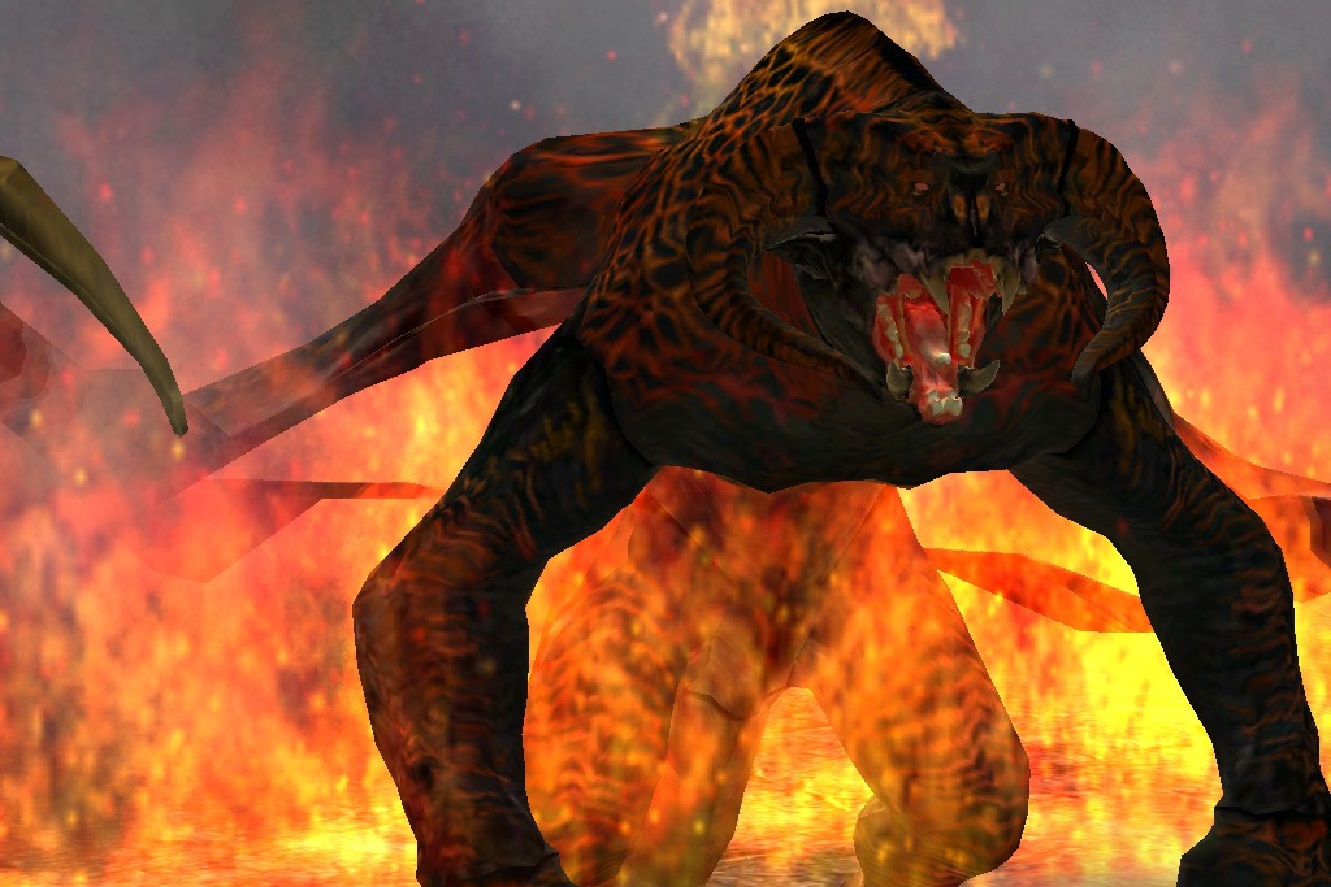 Most feedback comes in the form of very repetitive comments. I am glad that there is someout out there who likes my mod enough to let me know what they think of it but most comments are just asking me when the HD steam version port is coming. I'd love to oblige them and port the game, but it's really not that simple. Hundreds of manhours are required to get the job done, and it has so far only failed.
Good feedback to me comes from anyone who has read all the mod's descriptions, and all the previous comments, and tells me something -- anything -- that I haven't heard yet.
Which problems occured for you while working at the projects? How did you solve them?
Answer: LOME has encountered many a problem, most of which persist to this day in some way or form. The biggest problems LOME currently faces are:
-No HD Steam port (which is where most of the community is these days)
-No multiplayer since Hamachi was changed
-No AI
All these problems aside, LOME has the makings of a phenominal game. Most of LOME's other problems come from "I don't really know how to do that", which were solved by me finally taking the time to learn a new skill. Rigging and skinning models was a big thing for me for a while. But one day, I sat down with 3ds Max and just did it. Grabbed those bone tools, and I didn't stop until I fully understood it.
Do you think your modding experience influenced you in any way? Maybe, your professional career or your studies? Was it purely a hobby for you?
Answer: Modding is essentially just hobbywork for me. It's a very time consuming hobby, but a hobby nonetheless. I would definitely say that the modding has still influenced me. Since I've done so much game development solo, I've learned a lot of skills that I'd like to one day apply to making a fresh, original game with. I'm a novelist, and otherwise screenplay writer when I'm not modding, so writing worlds, and creating stories is a cinch for me. I'm bustling with concepts I'd like to put into my own video games one day.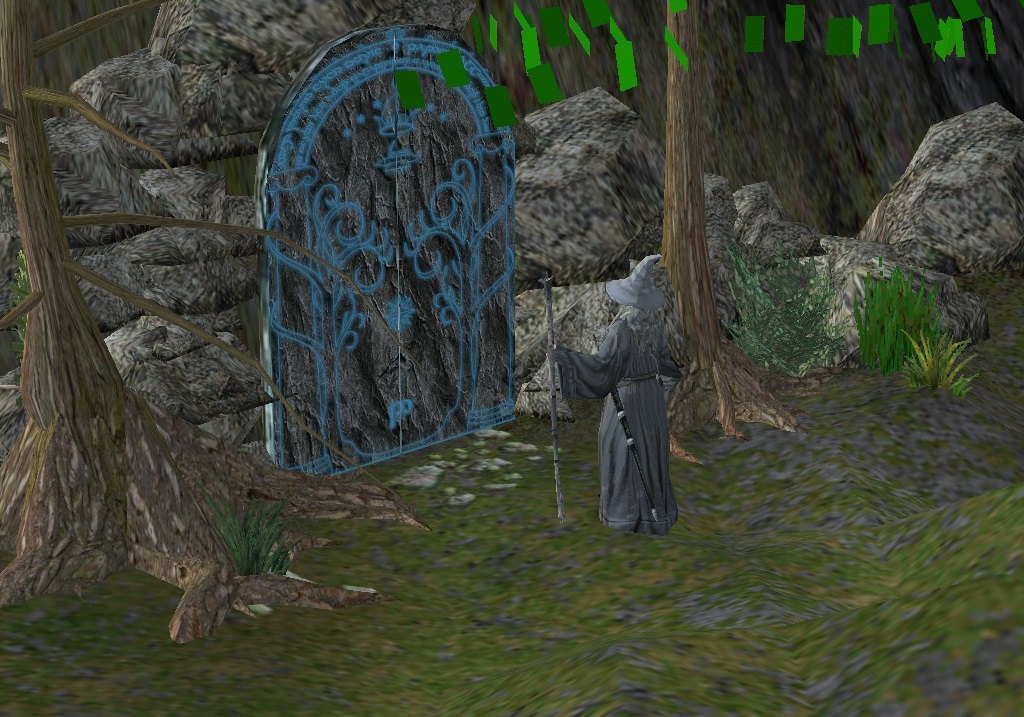 Working on a mod is hard work and time consuming. Wasn't there sometimes a moment at which you thought: 'Nah, it's not worth all the trouble, I rather play mods than developing one myself.'?
Answer: At least several times a week I think about this. Everyone's constantly asking me about "where's the multiplayer", "Where's the Steam port", "where's the campaigns". Some of this content is just literally impossible to deliver. Some 80% of LOME's gameplay is locked behind not being multiplayer accessible, or AI lacking. It constantly fills me with a fear that I'll never deliver to people the mod I've been trying to make.
You can review the 30-some pages of patch notes and realize that most of these changes are not accessable from the game. As best, you can use LOME to create custom scenarios, but there's not many people left about who do that in AoM anymore.
It's a tragic tale to think about, but in the long run, it doesn't often deter my sense to create for the mod.
Once upon a time, a LotR-mod has received a C&D order and had to stop developement. Do you fear that something similar might happen once to 'Legends of Middle-Earth'? Do you think your work comes into conflict with intellectual property rights?
Answer: Ah, yes, I remember when that happened. I thought about it a little, and remember having a discussion about it with someone. I thought it would be rough to have to just pack up my mod and head home, but then I remembered that this is AoM we're talking about. I don't think anyone around cares that someone's making a mod for AoM based on LoTR in 2019... Guess I could still be wrong though.
There is a bunch of LotR-mods out there who are taking donations, you decided against it. What is your position here?
Answer: Many friends and folk I know have suggested I open a Patreon or something of the sort to make the mod more viable since I do spend so much time on it. But I have a firm stance against accepting pay for my work, even if it's a donation rather than a purchase. To me, the phrase 'more money, more problems' comes to mind. When money is added, things start get blurry. Legality issues become more pronounced, and some of the pureness of modding is lost. It's a slippery slope for the grey area that is modding, and I personally prefer to stay away from it. I mean, what would people be paying me for? To put a bunch of content from an existing IP into another existing IP? Anyone could be doing what I'm doing, really. Aside from having a moral stance against it, free modding is why I find what I'm doing to be within fair use. Nobody is profiting from the cave troll sounds I ripped from LEGO LoTR.
The only way I would accept donations is if it would be supporting a separate project of mine and not LOME. I am not against my community following me to another project but I will not accept money in the name of my mod.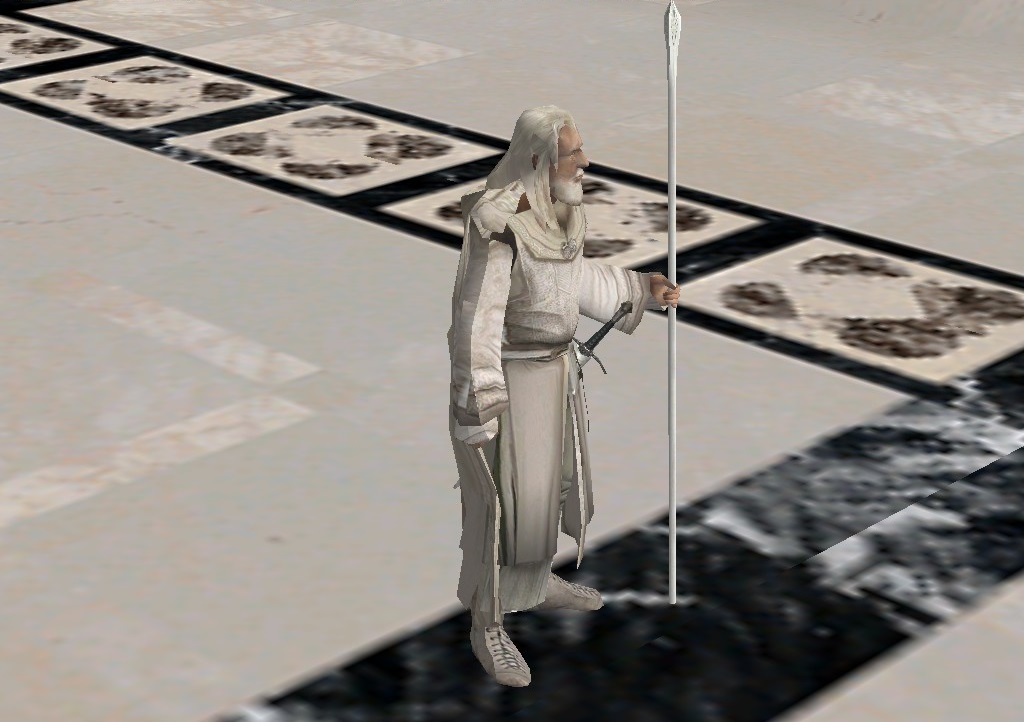 What is your favourite LotR mod? Why do you like it? Also, is there any project that caught your attention lately?
Answer: To be honest, I've not really ever played any other Tolkien based mod before. When I do play video games, I tend to have my hands full just playing vanilla products. However, I did once try to play the 'Heirs of Elendil' subsubmod for the submod Divide and Conquer for Third Age - Total War. By proxy, it means I also tried every mod required for it, which was a few. I never got them working, but they all looked fantastic.
What is your overall impression of the LotR modding community in general?
Answer: The LOTR modding community, modders, and players alike seem to be as hungry for more Tolkien as people were some 50 years ago when Tolkien published his books. I love that. I love the collection of folk who can absorb all this content and still desire more. Tolkien's work specifically has always enraptured me with such mystery and questions; like a morning mist disappearing on the sun.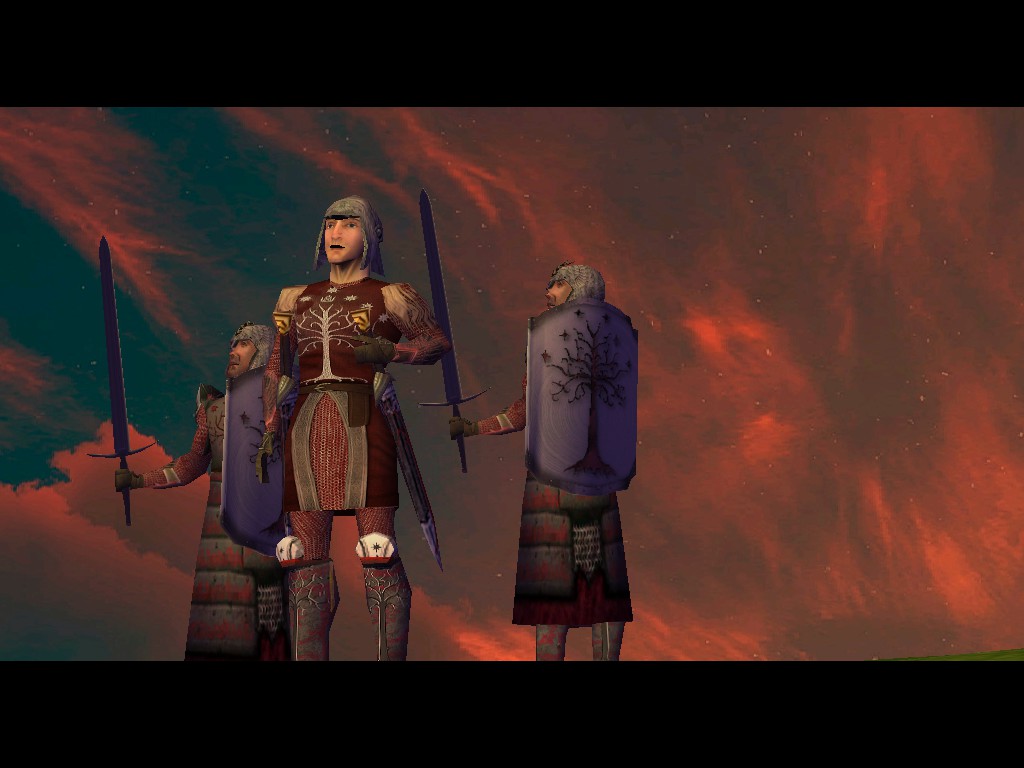 Finally: Would you like to say anything to creative people who are reading this interview at the moment and might think about bringing LotR into a game?
Answer: My biggest advice to you: Don't use the Middle-Earth map in your splash screen; it's tired. Okay, for a serious answer: Visualize what you enjoy most about Tolkien and his works. LOME doesn't stop at LoTR. It goes before, and beyond. I think there's a lot to mod into a game from the world of Tolkien that has never been fully realized and, as my own personal skills continue to grow, I have never had so much fun beginning to visualize Tolkien's world in my own image, whether it be models, or animation, sound, or just art design.
Thank you for the interview!
If some of you dear readers are capable to code in C++ and would like to support Venlesh at his modding project, you can take a look into the document about AI-modding attached here.
Feel free to join the Tolkien Modding Community discord and have a chat with Venlesh there!