We've got some sweet swag for you, thanks to Valve and the Left 4 Dead team who are sponsoring this concept art competition. In this competition there will be one grand prize winner and a runner up winner. If you don't win, don't fret you can grab Left 4 Dead on Steam right now, and co-op with your mates and show the zombie horde who owns the streets.
Grand Prize
As the grand prize winner you win a brand spanking new XBOX 360 and a copy of Left 4 Dead for the XBOX (or if you are a PC gamer you win a video card of the same value as the XBOX and Left 4 Dead for the PC).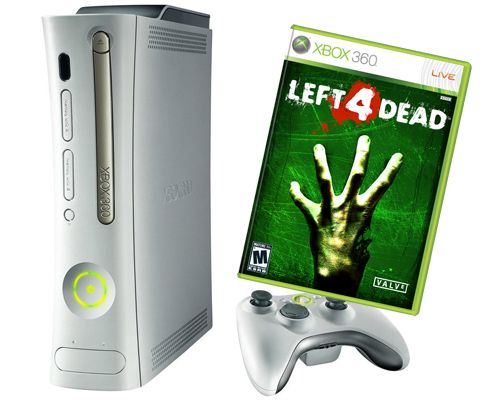 Runner Up
As the runner up, you receive 4 copies of Left 4 Dead for the PC so you can team up with 3 of your mates and take on the Zombie apocalypse.