A lot of effort goes into making the Mod of the Year Awards come to life. Thanks to the following 2007 Awards sponsors, prizes, newspaper press coverage, development tips, multimedia presentations and more shall be coming your way.

Operating stealth submersibles. Guiding unmanned drones. Manning the complex systems that protect our country. It's not a video game, it's a job description in the Navy. Here, discover stimulating high-tech positions in any of 60 sought-after, high-growth fields. From aviation support to sonar technology. Information systems to cryptology. Next-generation weaponry to advanced electronics. Whatever you're into, find an exciting and rewarding opportunity waiting. Complete with elite paid training. Great benefits. Educational assistance. And the chance to impact the world around you. For more information call 1-800-USA-NAVY or visit the Navy Online. Navy. Accelerate your life.

AMD is the customer-centric innovation company, a processing powerhouse that offers smarter choices for its customers and makes technology more accessible to the world. AMD is uniquely committed to delivering on the promises of the Ultimate Visual Experience™. Not only do we push the limits of technology to innovate and march towards reality in gaming, but we also believe in ensuring that our key technologies are affordable to mainstream gamers while being scalable enough to meet the needs of the most demanding PC enthusiast. Visit AMD GAME.

xLr8d Gamer is creating sponsorship opportunities for best in class mod teams, video game content creators, player teams as well as indie game development teams - across title, genre and platform. Sponsorships are designed to support these top non-professional contributors by offsetting costs incurred and rewarding them for fueling the industry with their passion, skills and content. xLr8d Gamer was founded in 2007 as a subsidiary of xLr8d Brands, Inc. a Boston based start-up defining a new standard of appreciation and reward for the hundreds of millions of non-professional contributors driving online markets.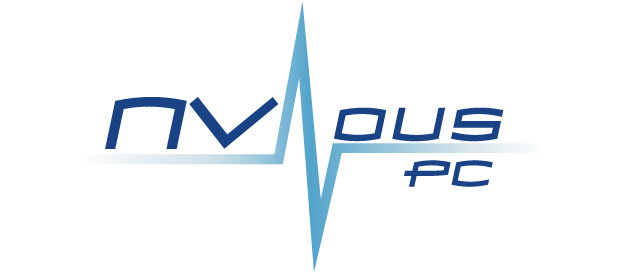 NVousPC™ Corporation is a Miami based company created to offer the public the opportunity to fully customize and personalize their laptops. We are the only laptop brand in the market that can offer the fully customized (configurations: software, memory, etc) and personalized (custom paintjob, engraving, etc) services. Through strategic partnerships and investments, we have compiled cutting edge personalization tools and techniques in an effort to deliver the complete personalization package. This IS the NVousPC™ experience.

Graduate to a future in Game Art & Design and get there online. The Art Institute of Pittsburg, Online Division, Game Art & Design Program concentrates on the artistic side of games - not computer programming. This unique program is your first step toward becoming an artist and designer in the multi-billion dollar game design industry. Visit the Art Institute Online.
Logitech is a world leader in personal peripherals, driving innovation in PC navigation, Internet communications, digital music, home-entertainment control, gaming and wireless devices. Founded in 1981, Logitech International is a Swiss public company traded on the SWX Swiss Exchange (LOGN) and on the Nasdaq Global Select Market (LOGI). Visit Logitech Online.