It is advent season and every day we open a new door for you in our advent calendar. Today is the second advent Sunday, so we present a small special.
Behind the door you can find ENTE's PadGallery deLuxe, which is a complete overhauled version of ENTE's third PadMap, PadGallery for Quake 3 Arena. It differs a lot from the old version. It is bigger, more colorful, more detailed and simply much better. It represents a picture gallery, where in some areas the works of the participants of the legendary Padman skin contest were presented back in the days. Originally the map was released on June 23rd, 2001.
The winner of the contest was Redlemons with Corporal Padishment, an alternative skin for ENTE's Padman. Redlemons received a whole room in the map to present his works and the Padman statue has his winning skin on it. Corporal Padishment is a mix of a whole bunch of characters, the strict army drill sergeant, the stereotypical western sheriff, and your mother when she has just found out you broke the antique vase in the hallway. The corporal wants to "padish" (punish) people, desperately, and if you get in his way, it will be you on the receiving end of his rocket launcher! Originally the skin was released on April 30th, 2001.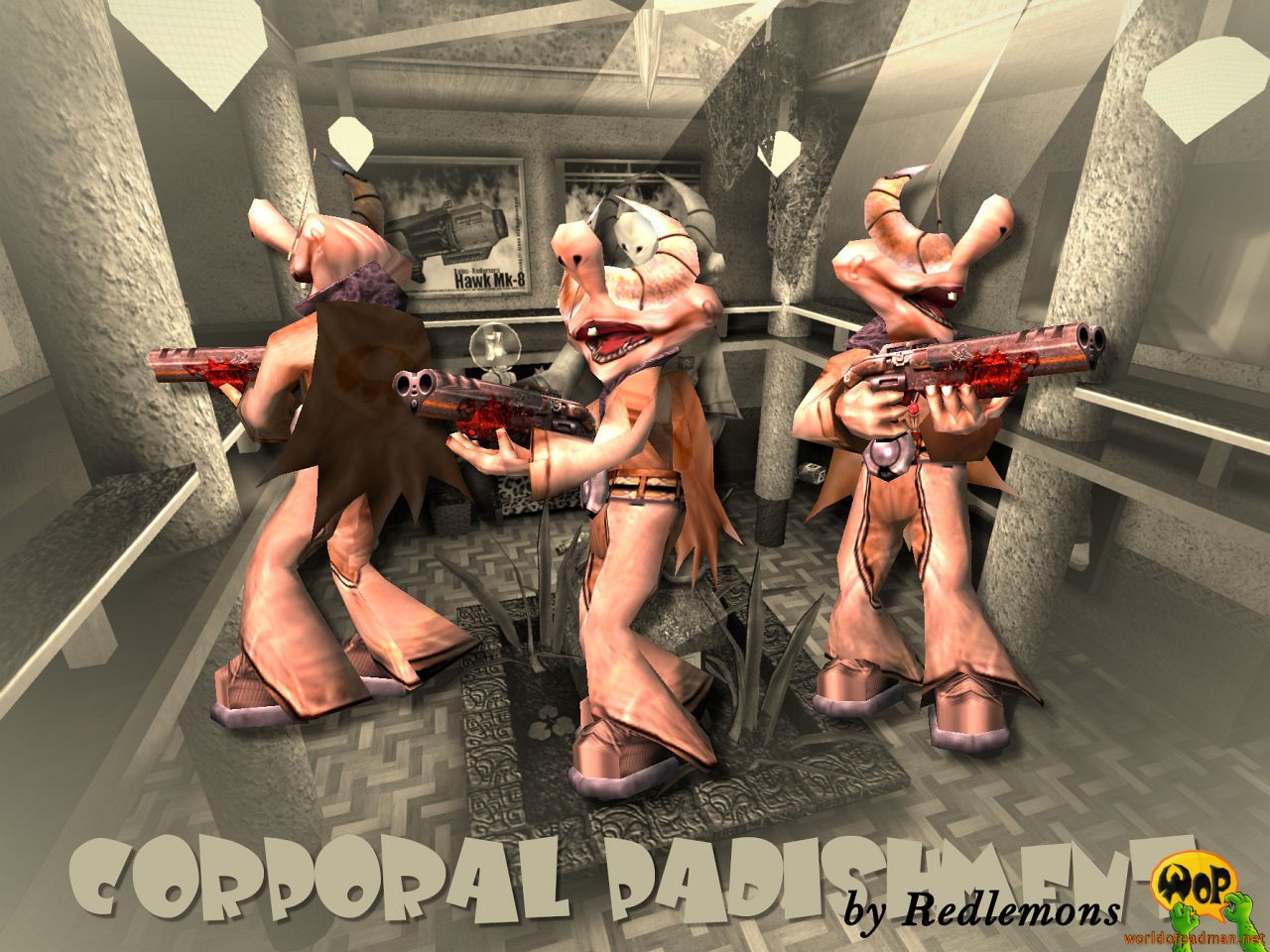 More of such PadFiles you will find on our download page for Quake 3 Arena in the upcoming days. There you can find also instructions for installation.