Progress Picture
Let's first take a look at the current view.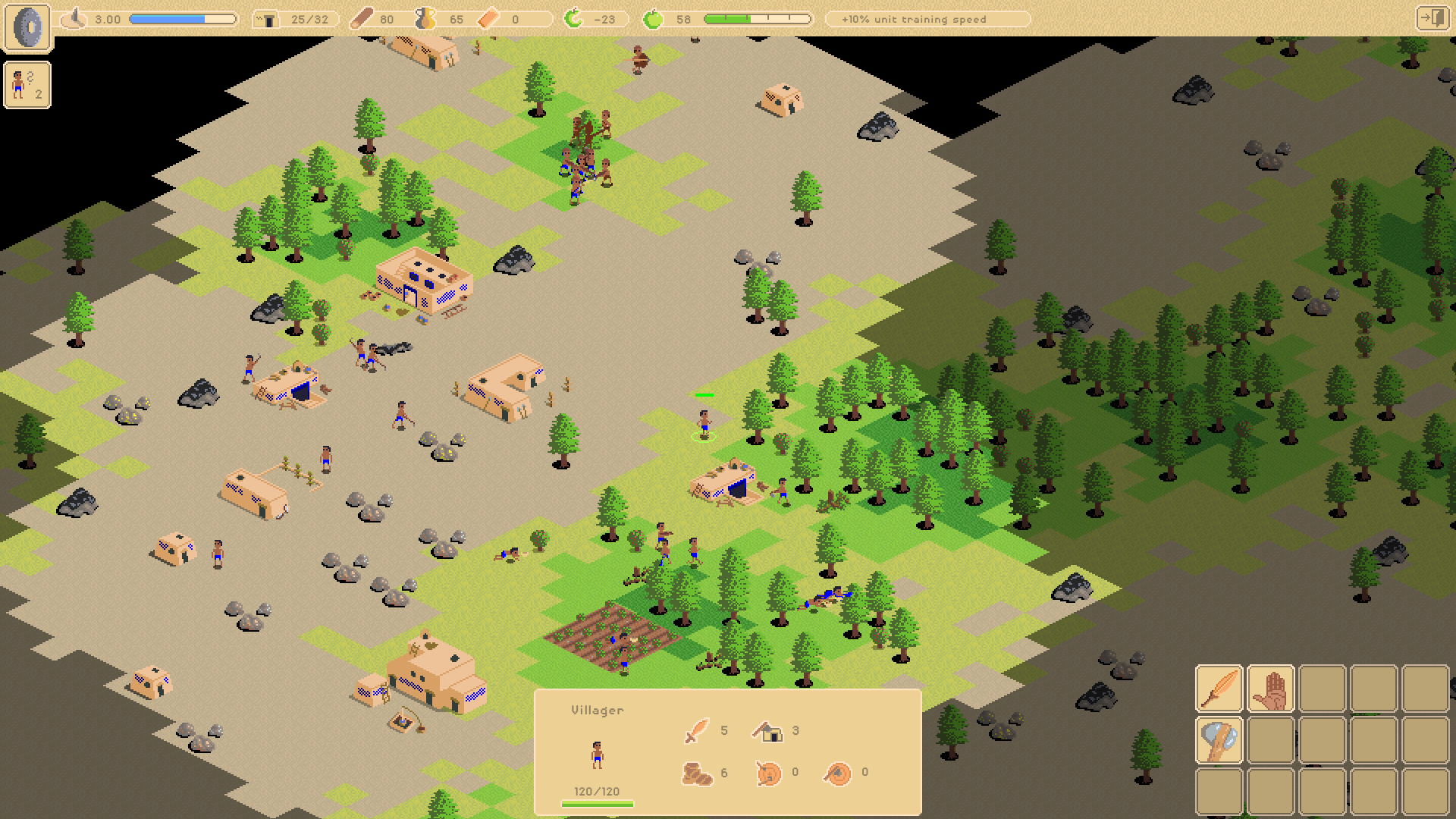 So what's happened since last update?
Enemy Attacks
You can no longer just sit back and relax. The enemy tribe will attack you, and they attack you with larger forces as the game progresses.
You can set the difficulty in the main menu: EASY, MEDIUM, HARD.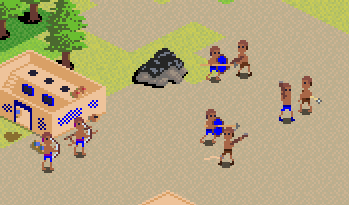 Starvation
If your people starve for too long, it's game over.
This means I've added another consequence for neglecting to feed your people, in addition to other consequences like reduced knowledge generation and reduced production speeds.

Having a large population and/or army is a risk in itself because it needs to be sustained. I can imagine a common strategy will be to destroy your opponent's food supplies.
New unit: Spearman
I added the Spearman as an alternative to the Axe Man Warrior. This unit acts more like heavy-infantry. It has more HP and has armour against ranged attacks, but it's also the slowest unit, and more costly.

New technologies
Added 2. Mining increases mining speed, and Wheel lets villagers carry more resources. There's currently 5 technologies to research in the game, but I plan to include 20-30. A sign that this game is still early in development.

Research complete
I routinely forgot to pick a new technology to research when I played through the demo, so I added a popup message to make me aware of when a research is complete.

Unit stats
I also missed information about units when playing through the demo, so I added extra icons and numbers to show their stats. If you hold over an icon a tooltip describes the stat.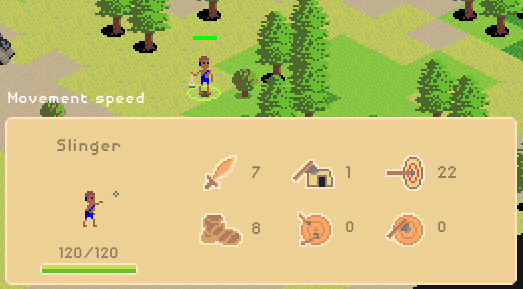 Balance changes
Buildings have more HP. Unit costs have changed (they all cost more). Units have been tweaked so that their roles are more distinct.

Units also deal siege damage to buildings. Ranged units are now very inefficient against buildings.
Playable build?
My goal is to include a link to a playable version of the game next time I post here, whenever that is!
Thanks for reading!