Hey everyone,
Welcome to our third devlog article about our upcoming tactical RPG, Robothorium!
We will post here all of our future progression about the game, and if you want more or want to participate to our open beta, come join us on Discord
For those who don't already know about our game Robothorium, I invite you to read our presentation article here
---
Today, we are going to focus on one faction, but not just any faction: the Supremachine.
First, what is a faction and what role does it have in Robothorium ?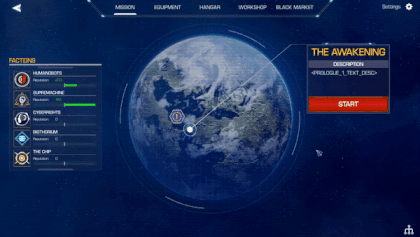 During your uprising you are going to create bonds with other groups that are taking action in the world of Robothorium. Some will be pacifist, others aggressive, but they all have one specific role and creed in this uprising.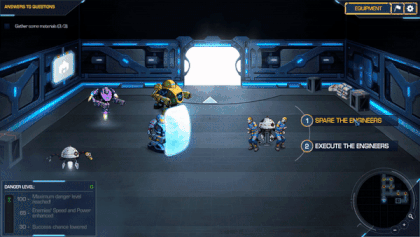 Depending on your choices and actions, you will boost your reputation with one group instead of another. Then it will influence the storyline, the type of your next missions and the inspectable elements generated in levels.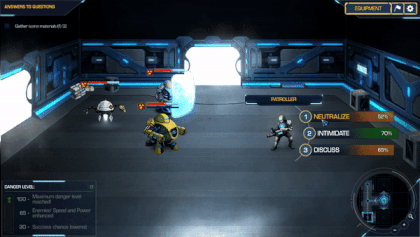 So watch out, every choice matters!
---
Now let's talk about the Supremachine's creed: "The robots or nothing".
The Supremachine is today perceived as a group of elite fighters, dreaming about one thing: making robots a respected species and free to act.
Halt, the leader:
Halt is the robot leader of the Supremachine faction, he is entirely devoted to their survival and well-being at any cost.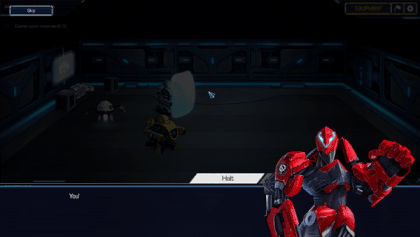 Considering the use of violence as a necessity for their emancipation, he does not hesitate to execute his opponents if the situation requires it. Unyielding and uncompromising, he leads his faction with an iron fist.
Lenny, the beautiful beast :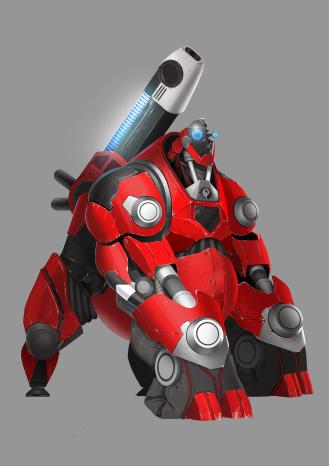 Lenny is a huge robot, but is a little clumsy and dumb. Used in the military and specialized in explosives, he is able to explode an entire city from miles away.
One day of demonstration, a neutron bomb exploded near him and roasted some of his circuits, making him heavy-handed and weak-minded. If his behavior became infantile and puerile but his explosive skills did not suffer.
If Halt took him under his wing after this incident, he is still traumatized by humans and can not stand the screams: high pitched sound waves make him panic.
---
That's all for now. We will be back soon to share with you our progression on Robothorium.
Please share any questions, feedback or thoughts in the comments, we really love to hear from you.